BARBIE has taken over soundwaves across the globe – in fact, we've seen more than 620,000 Barbie-related user-generated playlists on Spotify, with top tracks like "Barbie Girl" by Aqua, "Barbie Tingz" by Nicki Minaj, and "California Gurls" by Katy Perry and Snoop Dogg being added to playlists.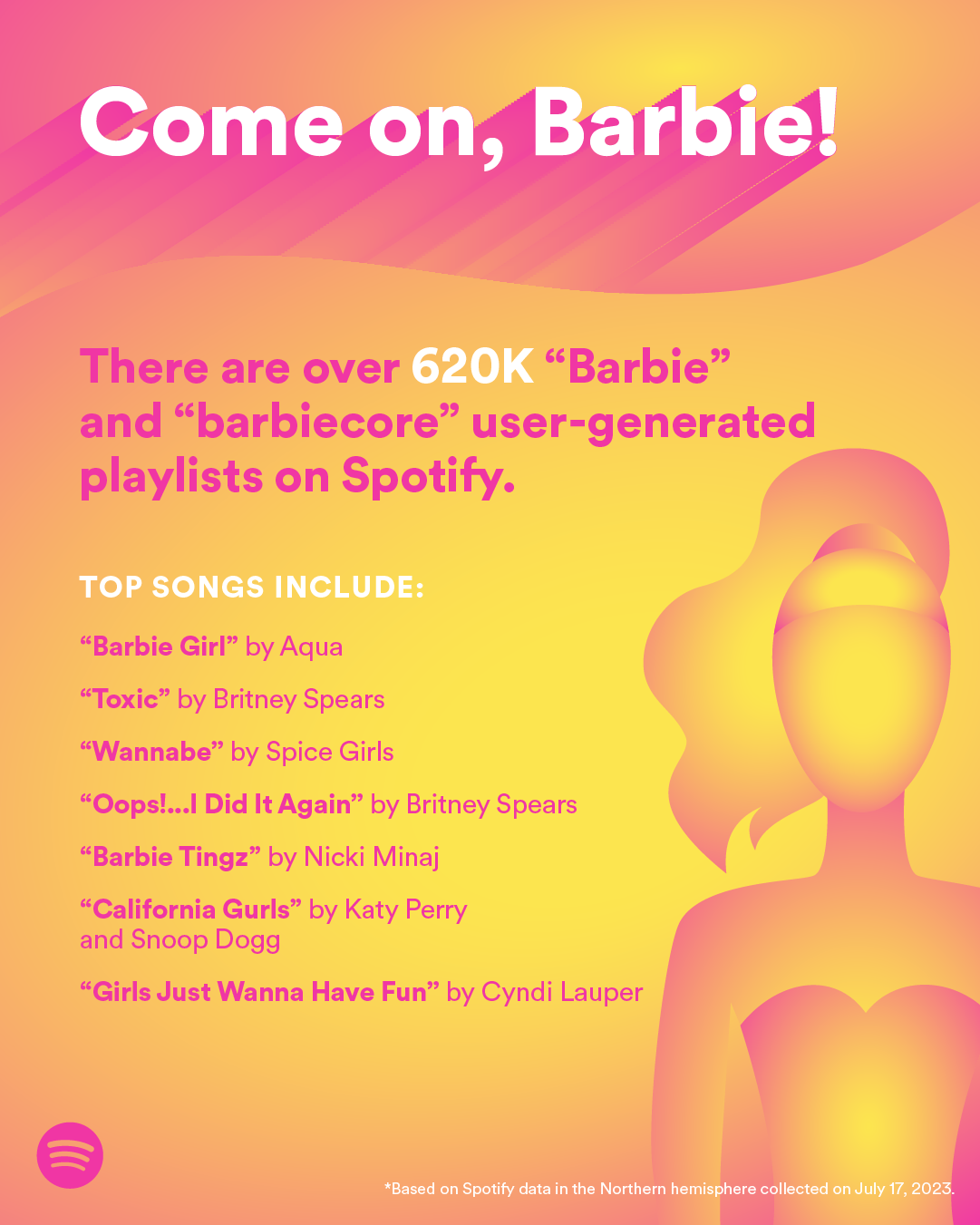 To celebrate the highly-anticipated world premiere of BARBIE, Spotify is refreshing its exclusive Barbie Official Playlist with new tracks including Dua Lipa "Dance The Night," Billie Eilish "What Was I Made For" and Nicki Minaj, Ice Spice " Barbie World (with Aqua)."
Plus, Spotify users will experience:
Across mobile, listeners will enjoy an easter egg that transforms the progress bar into BARBIE pink as fans listen to the official playlist.
A Living in a Barbie World destination for Free and Premium users on mobile and desktop featuring the Official Playlist and personalized playlists like our Barbie-inspired Hot Pink playlist along with y2k, Summer Pop and more.
Film footage from the BARBIE movie is now added to select tracks through Spotify Canvas, providing an immersive fan experience.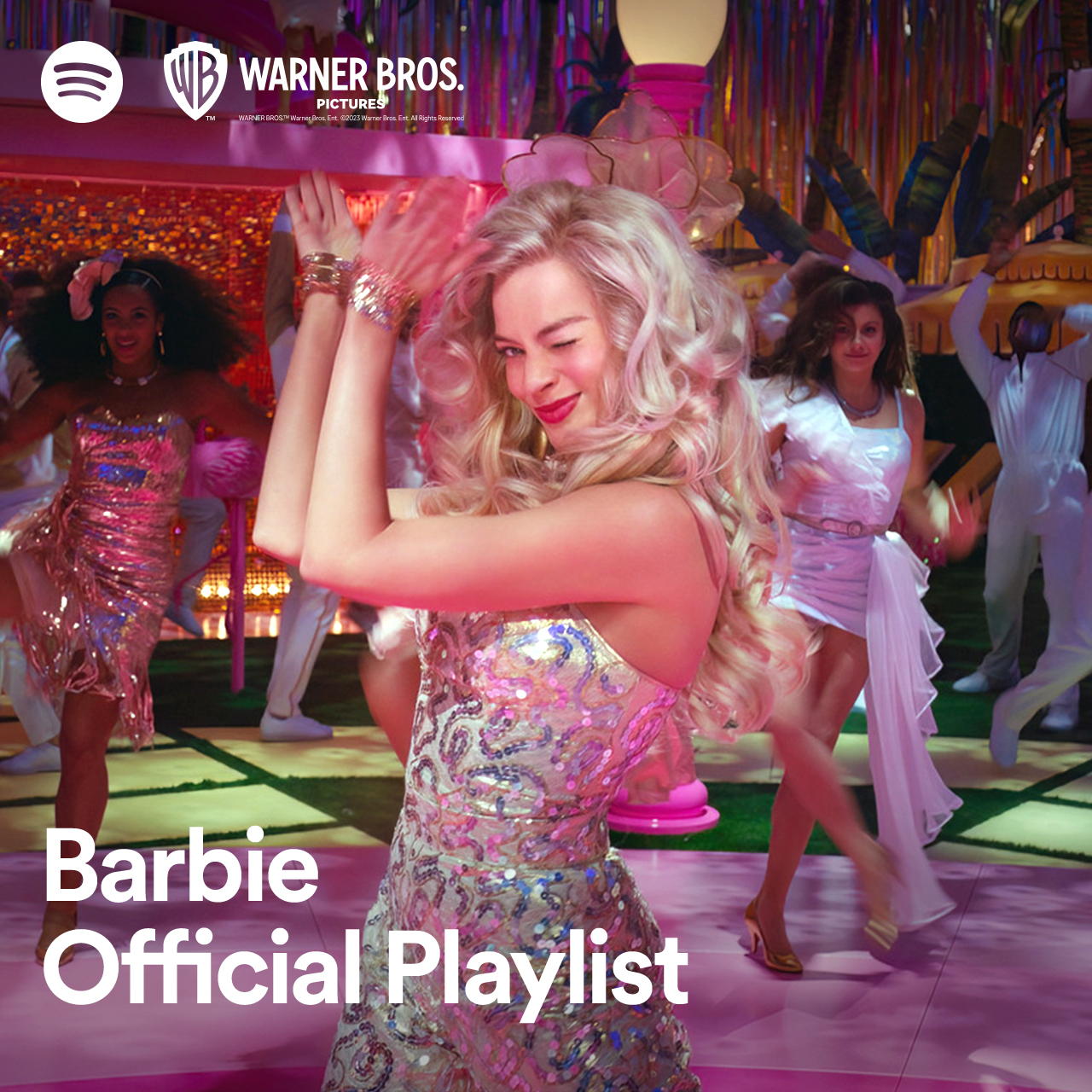 Check out our For the Record blog post for additional details and please see HERE for hi-res images to include in your story.
BARBIE is now showing in theaters nationwide.