Good news, holiday shoppers: SM Cares is bringing back the SM Bears of Joy to help you share the joy with children in need this holiday season!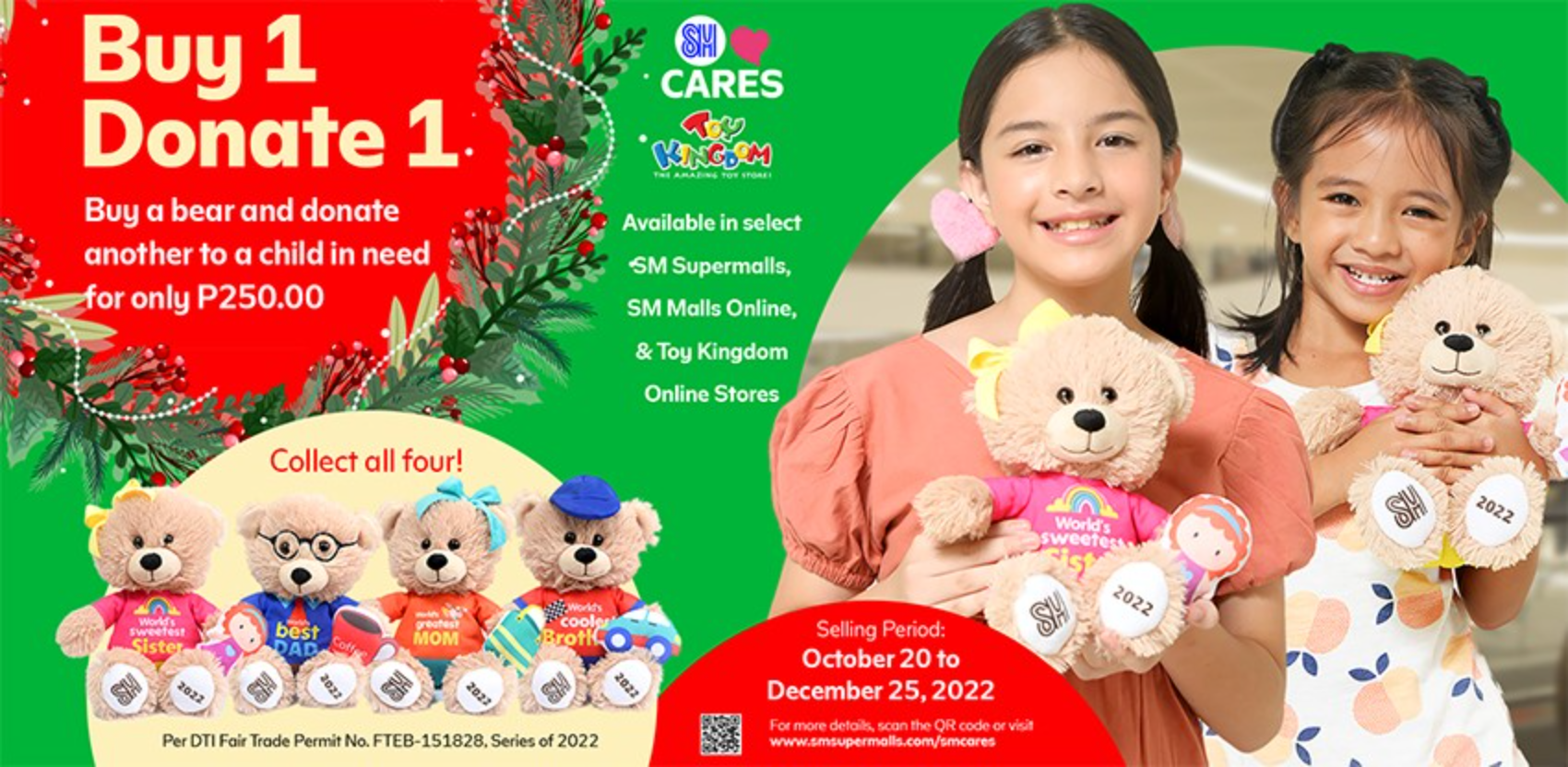 For this year, SM Cares went with the theme "I-share ang ligaya ng pasko kasama ang SM Bears of Joy" featuring SB19's song Ligaya. The collection is inspired by "family" and features four adorable "FamBears" reminding shoppers to share the joy of Christmas and their love for their family members with those in need this season.
First is Daddy Bear, who strives to provide for the family and is someone you can always lean on. Then there's Mommy Bear; she's the greatest gift because of her unconditional love. Brother Bear, the coolest member of the family, is here to keep everyone safe. Last but not least is the kindhearted and the sweetest FamBear, Sister Bear, whose hugs and kisses will take your worries away.
"This year's collection is all about family. Nothing is as joyful as spending the holidays with those that we love, and we want to help extend this feeling to children who are in need this season through a simple yet very meaningful gesture that our mall-goers can make while doing their holiday shopping," said SM Cares Senior Vice President for Marketing Jonjon San Agustin.
To participate, simply purchase a pair of these specially designed bear plushies, one for your keeping and the other to be donated to children in various communities across the country. The plushies are priced at P250 per pair and will be available in select SM Malls nationwide, and through the online stores of Toy Kingdom and The SM Store until December 25, 2022.

SM Bears of Joy booth at SM City Manila and SM Mall of Asia
  SM Bears of Joy booth at SM City Novaliches
SM Cares is the corporate social responsibility arm of SM Supermalls, responsible for initiatives that focus on communities and the environment. In addition to its programs on women and breastfeeding mothers, SM Cares' advocacies include programs on the environment, PWDs and senior citizens, and children and youth.