Primehomes, an urban botanical community in Capitol Hills, tops off two new towers in its Laselva phase. Towers 4 and 5 of the Primehomes community, Dahlia and Albizia were constructed within a span of one year, allowing their readiness for occupancy within the year.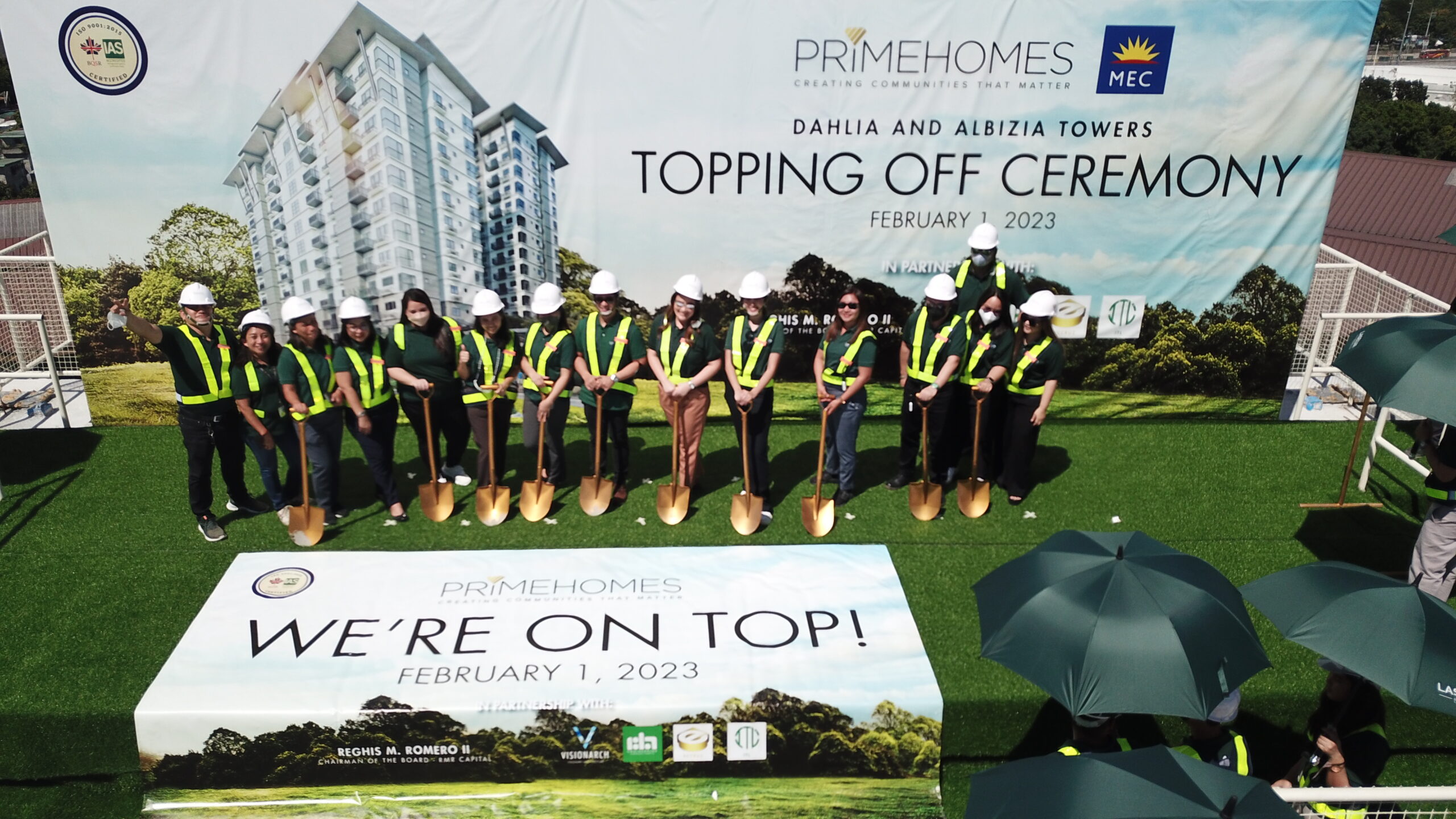 "Today's ceremony is an opportunity to celebrate the truly remarkable work that has been completed to date, not just on time, but ahead of schedule. From the groundbreaking ceremony, which we celebrated last October 2021, finally, we are on top," said Primehomes President and Chief Operating Officer Lemuel B. Dionisio in his speech at the topping off ceremony. "These two buildings are products of resiliency, optimism, hard work, dedication, and commitment of everyone. We have risen to reach more remarkable milestones and achievements like these."
Perched in the heart of Quezon City, the premier residential enclave offers easy access to significant destinations like top universities, major lifestyle hubs, and business districts. Laselva is the second phase of the exclusive community of Primehomes Capitol Hills.
True to Primehomes' vision, Laselva incorporates sustainability into purposeful and multifunctional communities. Donning a Filipino-inspired exterior created for the modern Filipino family, the Dahlia and Albizia Towers were built with progressive design and efficient systems that maximize the interactions among the end users, the establishment, and the environment.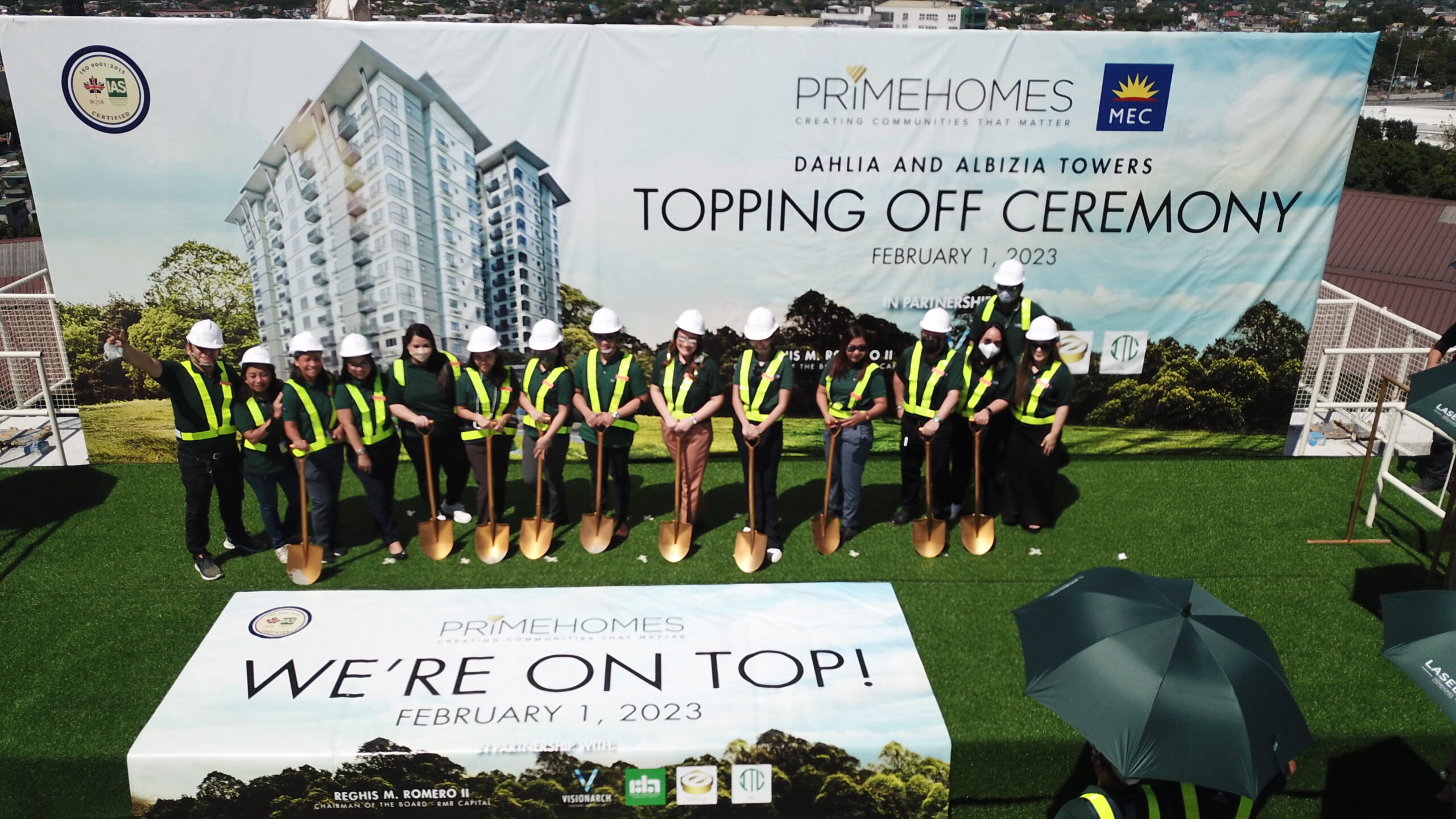 Laselva features its own basement parking, direct access to the community's main clubhouse, linear park, and other amenities. It houses spacious and well-designed studio premier, one-bedroom, and two-bedroom units.
"To sustain the market demand, we will be launching buildings 7 and 8, which will be mixed residential and commercial developments along Primehomes Capitol Hills. We will also have the groundbreaking of buildings 6, 7, and 8 by the 3rd and 4th quarter of this year, respectively. By that time, we are gearing up to complete the Primehomes Capitol Hills project at 72%, aligned to its commitment to finish the whole development in the next 5 years," said Dionisio.
According to Primehomes, Dahlia and Albizia are almost 90% sold. In one year, the developer is set to turn over the completed units to soon-to-be residents of the Primehomes community. Larossa, the first phase of Primehomes Capitol Hills, consists of three towers and is now home to around 1,000 homeowners.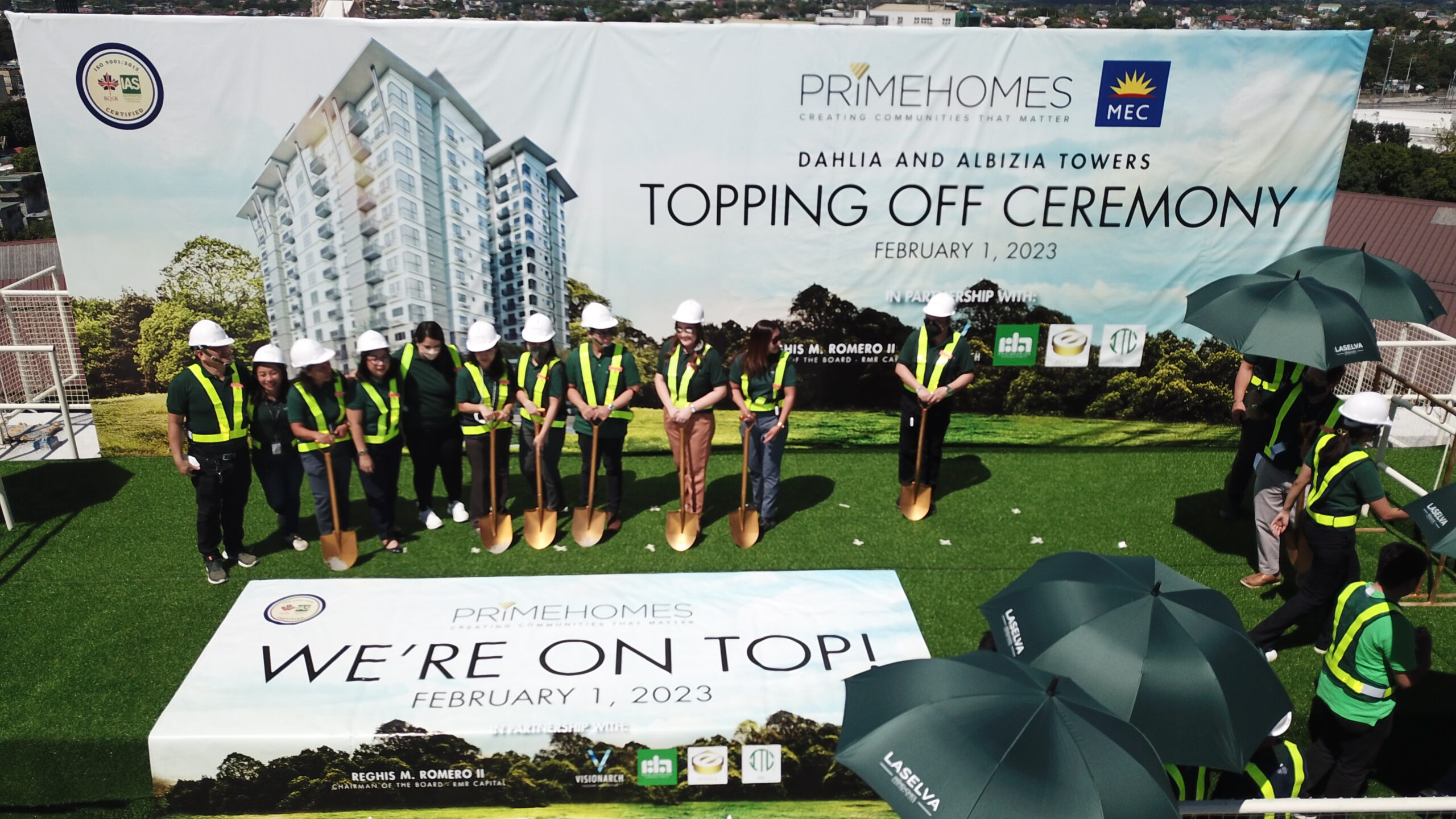 Aside from Dionisio, the topping-off ceremony was attended by Primehomes Operations Head Engr. Ferdinand T. Aquino and other Primehomes executives,    Primehomes partners Engr. Elmer Romero, Engr. Joseph Yang, and Engr. Moises Ordonez of MEC, and Arch. Terrence Yu and Arch. Richard Garcia of Visionarch (VA) also graced the event.
Having developed the urban botanical community of Capitol Hills, Primehomes has positioned itself at the forefront of building sustainable abodes in the whole of Metro Manila. For more information about Primehomes and its upcoming events and projects, visit primehomes.com.ph.