At CES 2023, the Panasonic Group will showcase its technologies and products under the exhibition concept of GREEN IMPACT City. Four physical and online exhibition areas—Park, Town, Mobility, Home—will introduce how people's lives will change through initiatives and technologies that contribute to solving environmental problems.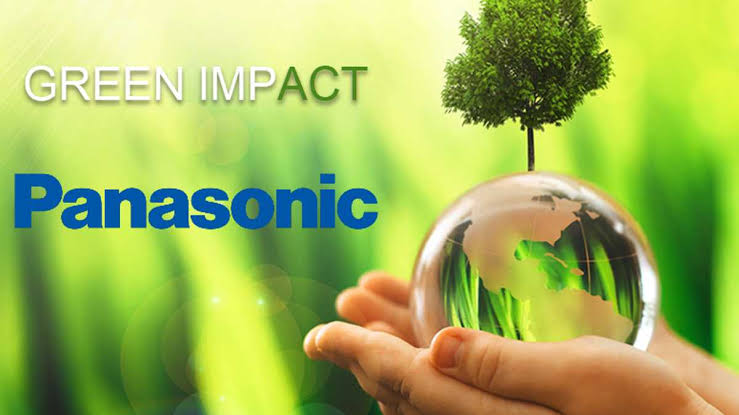 The venue booths were designed with environmental impact in mind, using minimal building and flooring materials and a large amount of recycled materials to significantly reduce the carbon footprint. Backboards made of bamboo, a sustainable building material, are utilized as a backdrop for the products exhibited in each area.
An online exhibition, "Panasonic GREEN IMPACT Experience" will be also available for visitors who seek to deepen their understanding of Panasonic initiatives, products, and technology in a virtual space.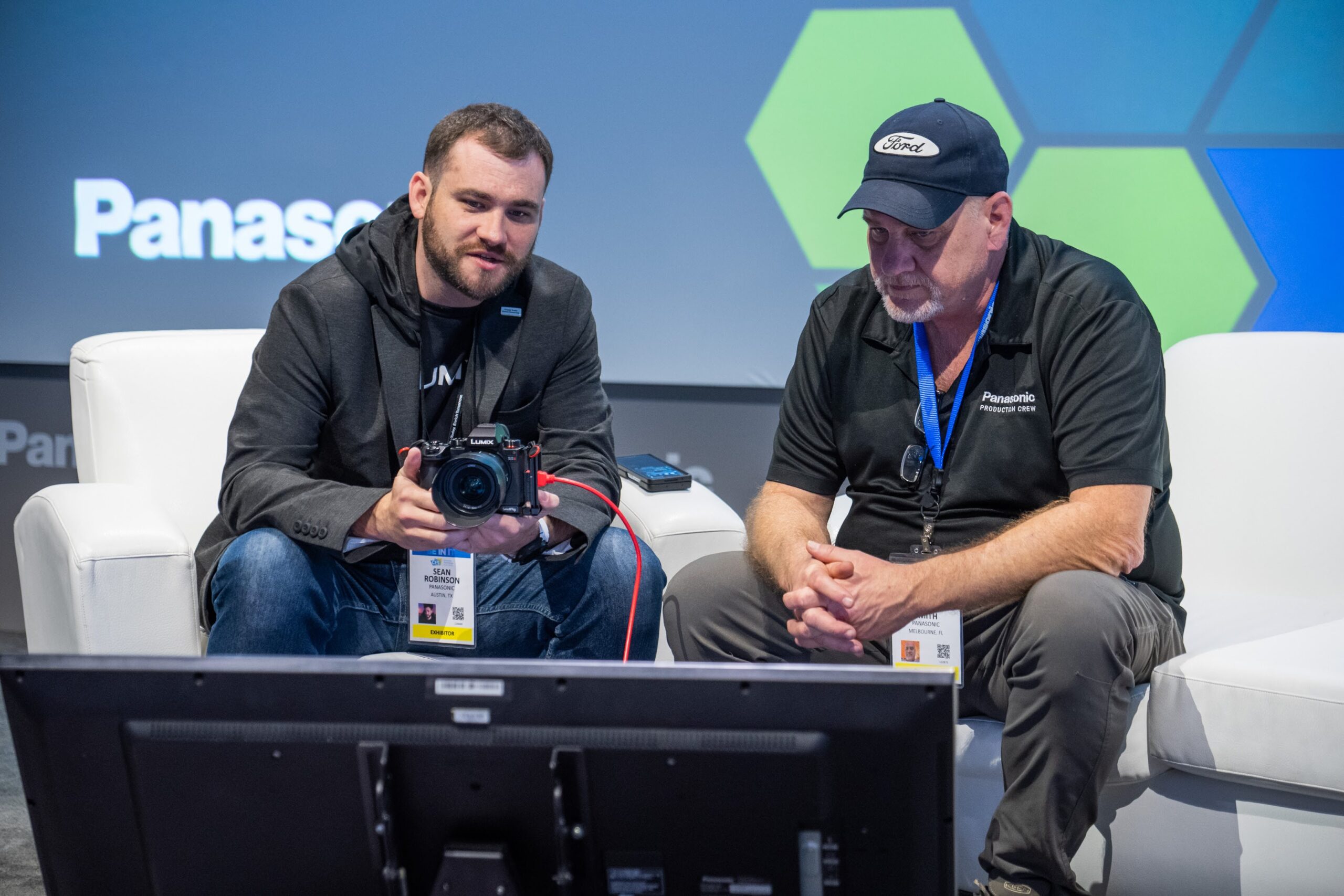 The Panasonic CES 2023 press conference (Wednesday, January 4, 2023, 10:00-10:45 PST) and online exhibits will be available at https://panasonic.com/CES.

Under the banner of its long-term environmental vision, Panasonic GREEN IMPACT (PGI), the Group hopes to contribute to both the well-being of people and society as well as a sustainable global environment. It is engaged in various activities towards reducing CO2 emissions from its own operations to virtually net-zero by 2030 and to contribute to a total of 300 million tons (Mt)1 or more in avoided emissions by 2050, about 1%2 of the current total global emissions of 33 billion tons.
The Group will continue to contribute to solving social issues and creating a sustainable society through its PGI activities.
1 2019 energy-derived CO2 emissions: 33.6 billion tons (Source: IEA)
2 CO2 emission factor is based on the year 2020
Panasonic Exhibition Area Overview:
Period: January 5-8, 2023
Site: Las Vegas Convention Center (LVCC) Central Hall booth #16317 and others
Size: 1,449 m2
Panasonic CES2023 Press Kits:
https://news.panasonic.com/global/presskits/ces2023
Main Exhibition Booth Highlights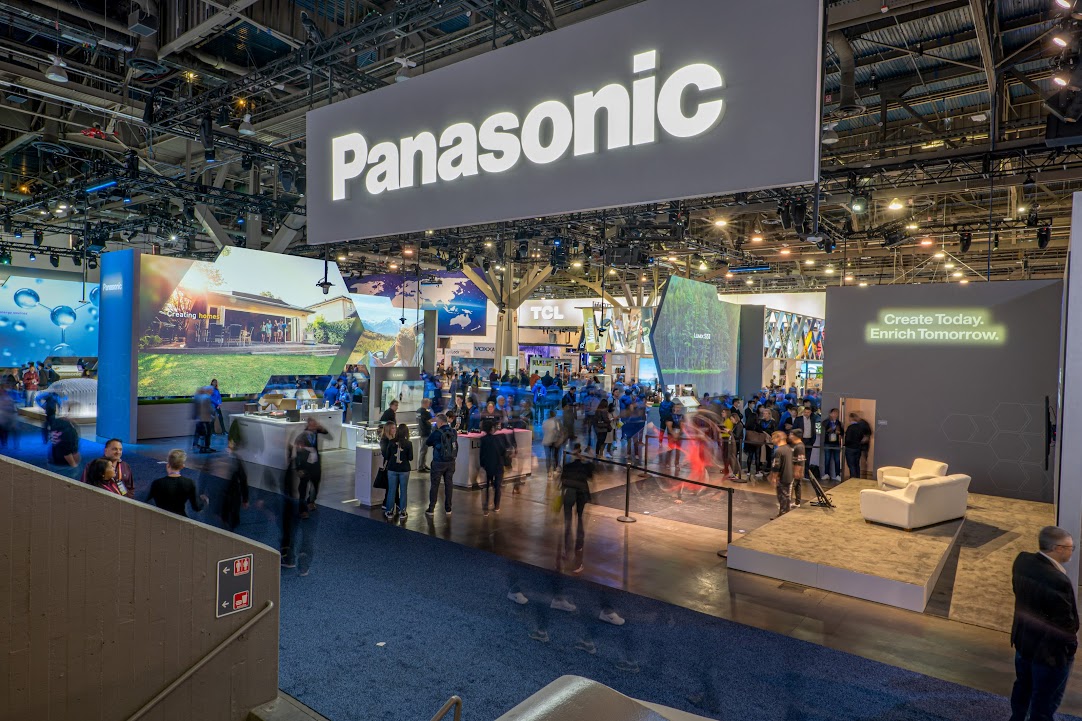 PGI-Related Exhibits
Park
At the main entrance of Panasonic GREEN IMPACT City, visitors will be greeted by a concept tree composed entirely of perovskite solar cells (PSCs) that generate renewable energy and add a dash of color this open space where people gather.

PGI Overview
Introduces PGI goals and GREEN IMPACT PLAN 2024, Panasonic's three-year environmental action plan.

Perovskite solar cells (PSCs)
Known for their high efficiency and adjustable size, PSCs can be installed in places considered inappropriate for silicon solar cells. Although subject to some restrictions on location, PSCs can be used on walls and windows of various sizes while preserving transparency, facilitating energy creation and accelerating the shift to zero-energy building (ZEB) designs.

Green hydrogen production device and water electrolysis skeleton model
This display introduces an innovative device that makes use of renewable energy-powered water electrolysis to help reduce the cost of generating CO2-free green hydrogen. The unit features precious metal-free, highly active catalyst materials to accelerate the spread of green hydrogen.

Town
The world's first* demonstration of 100 percent renewable energy use at a factory is the centerpiece of this exhibition space, which will introduce Panasonic's efforts to utilize hydrogen to realize zero-CO2 cities and low-CO2 shops.

"RE 100" Solution using hydrogen
This initiative seeks to use renewable energy for 100 percent of the energy consumed by business activities. In April 2022, Panasonic's Kusatsu Plant (Shiga Prefecture) became the world's first* demonstration of 100 percent renewable energy use at a manufacturing facility. It is demonstrating energy management to efficiently and optimally generate electricity by providing clean and stable power using a combination of pure hydrogen fuel cells, solar cells and storage batteries.

*First full-scale use of hydrogen as a fuel for in-house power generation to supply electricity for factory operations (as of March 31, 2022, based on Panasonic research).

Pure hydrogen fuel cell generator
Our pure hydrogen fuel cells demonstrate stable power generation performance and the industry's highest* power generation efficiency (56%). The 5-kW fuel cells can be connected to scale output to end-user requirements. Through full-scale utilization of this technology, Panasonic will contribute to the realization of a decarbonized society.

*Power generation efficiency for pure hydrogen fuel cells (as of October 1, 2021, based on Panasonic research)

(Online Exhibition Only)

HUSSMANN solutions
As more people enjoy modern grocery shopping, a growing portion of greenhouse gases could come from refrigeration technology. For this reason, we're investing in solutions that use less energy and utilize environmentally-friendly refrigerants to lessen our impact on the world.

Mobility
This exhibition area will introduce key devices, technologies, and solutions that are driving the electrification of mobility, as well as solutions for the safety and comfort of drivers and passengers.

Key Devices and Technologies for Mobility Electrification

Cylindrical lithium-ion batteries for EVs
Our cylindrical lithium-ion batteries for automotive (EV) use lead the industry with the world's highest level of energy density and a track record for safety and reliability. Learn more about our current lineup (1865, 2170) and the new 4680 (currently under development)—which is expected to become the next-generation high-capacity standard—and about how our batteries are contributing to the evolution and adoption of EVs.

Electric bicycle (XEALT M5)
Panasonic has developed a sports-type electric power assisted bicycle (e-bike) that we're confident will meet your expectations for rideability and style. The small but high-capacity lithium-ion battery is integrated with the frame to achieve dynamic and powerful styling and a long cruising range.

Solutions to Accelerate Electrification of Mobility
(Online Exhibition Only)

One Connect
Panasonic OneConnect vehicle monitoring and management platform is a complete end-to-end solution that can be used across multiple applications to monitor driver safety, cargo security, vehicle maintenance, cost and energy utilization, and other key business metrics.

Cirrus V2X
Cirrus V2X is a connected vehicle data management platform that detects real-time roadway events and communicates safety-critical messages to travelers about driving conditions.

EV Charging Solutions
Panasonic's EV charging/discharging solutions help resolve potential capacity issues in the electrical grid by managing feeder lines to charging points and innovating smart charging solutions. Panasonic provides value to utility companies and fleet operators with smart charging technology combined with PVs and batteries – and to society by accelerating the adoption of EVs.

Astrova
Astrova, by Panasonic Avionics, is a new in-flight entertainment (IFE) seat-end system designed to enhance airline passenger engagement and provide easy, modular upgrades to in-cabin technology without full or costly interior changes.

Solutions for Driver and Passenger Safety and Comfort
(The solutions will be on exhibit in an actual Chevrolet Bolt EV)

nanoe™X air purifier (in-vehicle)
The nanoe™X portable in-vehicle air purifier (for North America) provides and protects cabin air purity. The air purifier incorporates Panasonic's unique, patented nanoeX technology to reduce odors and inhibit harmful substances.

Panasonic Automotive EV Audio System
The Panasonic Automotive EV Audio System is a new, modular audio system designed specifically for electric vehicles (EVs). The system provides EV owners a high-quality listening experience with reduced energy consumption and weight for a more environmentally friendly and efficient system overall.

Home
Panasonic GREEN IMPACT House
The home of the future conceived by a company that understands how people live. Learn more about how this home can contribute to maintaining the mental and physical health of residents and bring wellbeing to people, society, and the earth.Home Appliance Solutions for a "Wellbeing" Lifestyle

3 technologies/services for comprehensive daily care from 3 "Wellbeing" perspectives

Inner Wellbeing
In addition to linking devices and sensors via apps to enable easy and healthy cooking, our app also supports home delivery of ingredients, recommends recipes, and contributes to food loss reduction, thereby offering solutions for "home-cooked meals that are good for people and the planet."
Outer Wellbeing
This integrated care app supports aging care and relaxation in addition to conventional self-care by analyzing physical and mental data.
Spatial Wellbeing
This service is driven by sensors and algorithms. Our proprietary nanoeX clean technology helps create safe and comfortable spaces.

Solutions to Make Better Use of Your Home's Energy

A2W (air-to-water heat pumps)
A heat pump hot-water heater that emits less CO2 than fossil fuel-based heating equipment for a lower environmental impact. In May 2023, we will become the first Japanese manufacturer in Europe to launch three new models (by heating capacity) for residential use that utilize environmentally friendly natural refrigerants.

(Online Exhibition Only)

EverVolt 2.0 ESS
EverVolt 2.0 ESS offers enhancements for greater customization, and features a convenient modular footprint and weatherproof design. The design allows energy-conscious homeowners to tailor their energy storage solution to their needs.

Whisper Air Repair
Featuring Panasonic's patented nanoe™X technology, the Panasonic Whisper Air Repair air purifier bolsters ventilation for better indoor air quality and healthier living.

Swidget Smart Controls
Panasonic is an exclusive distributor of Swidget smart controls, providing homeowners with end-to-end smart HVAC systems for a complete healthy home eco-system. Swidget devices can be programmed to work with Panasonic's ventilation solutions, including its renowned Whisper ventilation fans and its advanced energy recovery ventilators (ERVs), creating a complete smart home ventilation eco-system.