In today's highly saturated social media space, content creation is the name of the game. With this comes many tips and tricks to get that perfect photo or video you can proudly share on Facebook, Tiktok, Instagram, or Youtube.
Creating great content is easier when you have the Reno8 T and Reno8 T 5G thanks to its megapixel cameras, advanced photography features, and ultra clear imaging system.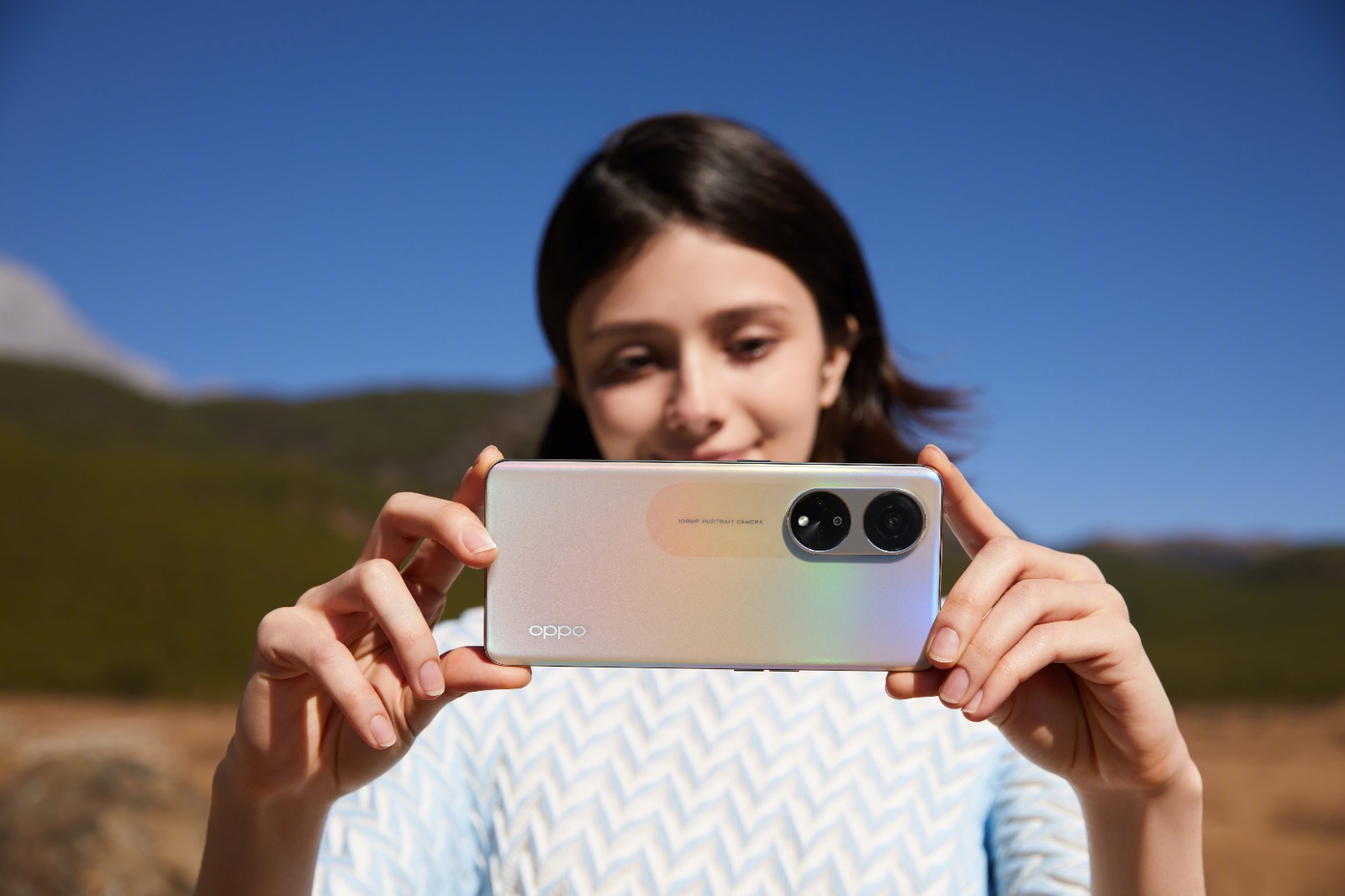 Explore and see greater heights through the lens of OPPO Reno8 T 5G
The Reno8 T 5G is geared with a 108MP portrait camera that lets you capture professional quality and ultra clear images. It also has AI Portrait Super Resolution which automatically optimises portraits captured in low light and Flash Snapshot which is an integrated Image Clear Engine that allows sharp, blur-free images. The 32MP front camera detects background light sources and suppresses bright backlight. Not to mention its microlens that can magnify up to 40x, capturing the tiniest of details not even seen by the naked eye.
All these powerful imaging features are encased in an ultra slim, lightweight, and dual micro-curved design body which gives users a more premium and comfortable feel. The Reno8 T 5G has a 120Hz 3D Curved Screen which is at flagship level and takes your viewing experience a step forward. It has AI Adaptive Eye Protection which makes sure your eyes are kept comfortable and healthy and also reduces blue light emissions.
The OPPO Reno8 T 5G not only boasts its camera and aesthetic upgrades, it is also a powerful device because of its massive 4,800 mAh battery that can last all-day. It is paired with a 67W SUPERVOOC fast charging feature that can fill-up your battery in just 44 minutes.  On top of this is the Battery Health Engine designed to give the OPPO Reno8 T 5G's battery a longer lifespan through using AI in detecting your charging and sleeping pattern.
Performance is also top-notch because of its 256 GB internal memory, giving enough storage space for your videos and files without compromising the phone's seamless performance. Solidifying the smooth user experience is the extended 8GB RAM that will allow you to switch from one application to another without any lags.
Capture the world in unprecedented detail with the OPPO Reno8 T
The Reno8 T is the first Reno series phone to include a 100MP Portrait Camera and a 32MP Selfie Camera at its price range. It also has a 2MP Microlens with 20x or 40x magnification which lets users capture minute images, offering unprecedented access to macro photography capabilities.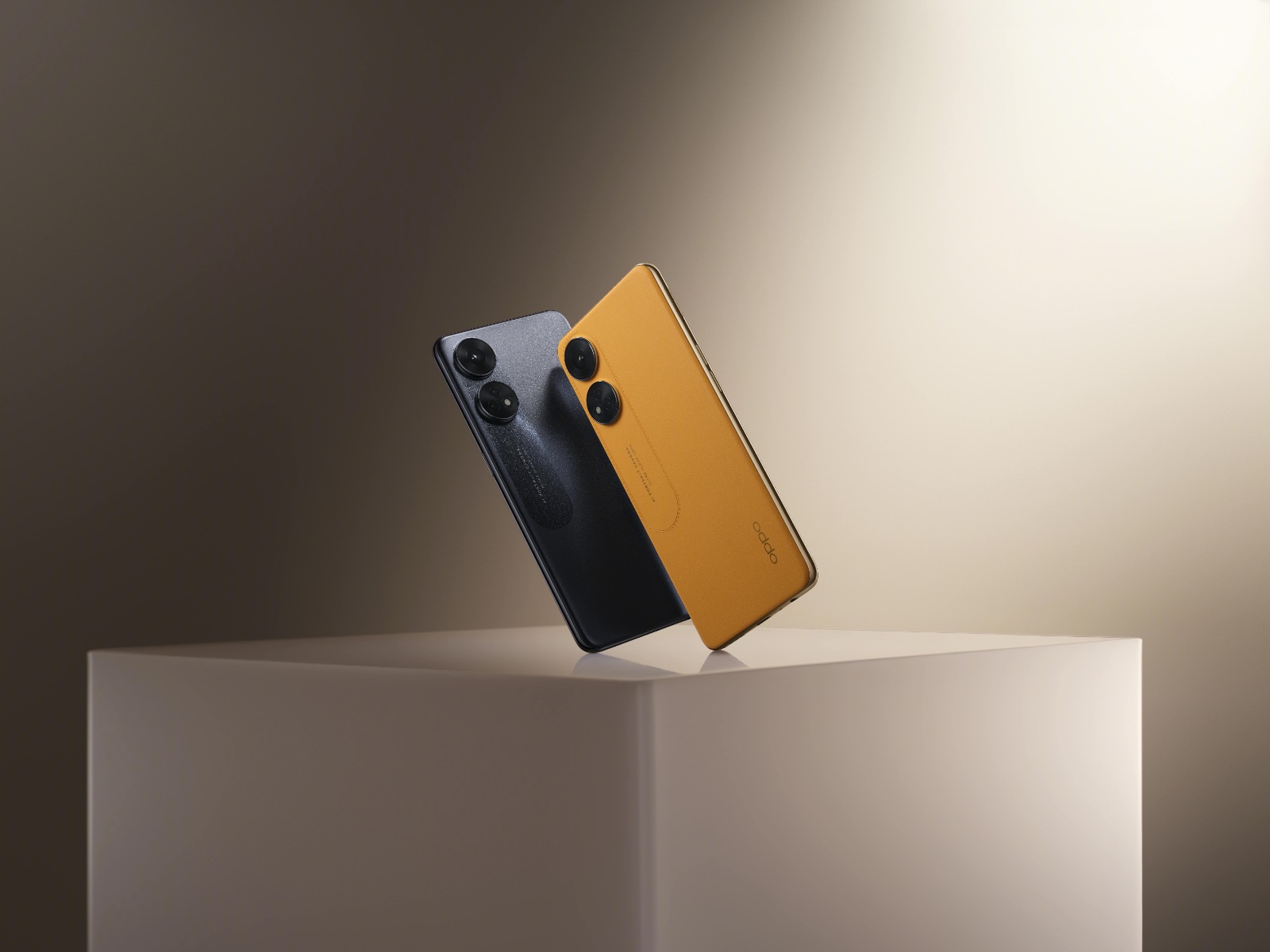 A range of top-end imaging features such as AI Portrait Super Resolution, Bokeh Flare Portrait, Selfie HDR, AI Portrait Retouching, Scenic Portrait feature, and Flash Snapshot are also included to empower users to capture the world fully through stunning, professional-quality portraits.
Along with its camera features, premium design, and ultra slim body is a 90Hz 3D curved screen and immersive visuals of 6.43  Screen with full HD display that is perfect in editing videos and photos or binge watching in social media.
Other nifty features include Screen Translate built with Google Lens which can translate content of an entire screen in just one click from the sidebar menu and users can also use Spotify from the Always-On Display without unlocking the phone.
The OPPO Reno8 T is equipped  with a 5,000 mAh battery that is also complemented with a 33W SUPERVOOC fast charging feature and an enduring Battery Health Engine which has a 5-layer charging protection.
The OPPO Reno8 T promises a long-term smooth performance for it boasts Qualcomm Snapdragon as its processor and MediaTek Helio G99 for its chipset. It is also powered by Color OS 13, which brings users even more smart features in a concise, convenient, and secured Android experience.
Take your snaps today with the OPPO Reno8 T and Reno8 T 5G
Get your hands on the OPPO Reno8 T and Reno8 T 5G and get ready to capture moments like a pro!
The Reno8 T 5G is available for PHP 23,999 and comes in 2 colorways – Sunrise Gold and Midnight Black while the Reno8 T can be yours for PHP 18,999 with 2 colorways – Sunset Orange and Midnight Black.
Get any of these smartphones today in all official OPPO brand stores nationwide. You may also purchase via Lazada, Shopee, and TikTok shop. You may also get the OPPO Reno8 T 5G via Globe GPlan 1799 with one-time cash out of PHP 1,200  and comes with an OPPO Enco Buds. The OPPO Reno8 T 5G is also available via Smart Signature Plan 999.
For more information on the OPPO Reno8 T and OPPO Reno8 T 5G, its features, and its availability, check out https://www.oppo.com/ph/ or OPPO Philippines' official social media pages on Facebook, YouTube, and TikTok. To get the best care for your OPPO devices, visit your nearest OPPO Care Center or contact us on our website, via Facebook.