A first in Philippine football history, the Philippine Women's National Football Team has qualified for the FIFA Women's World Cup 2023™ and Coca-Cola Philippines celebrated the momentous occasion along with football fans and riveted Filipinos alike.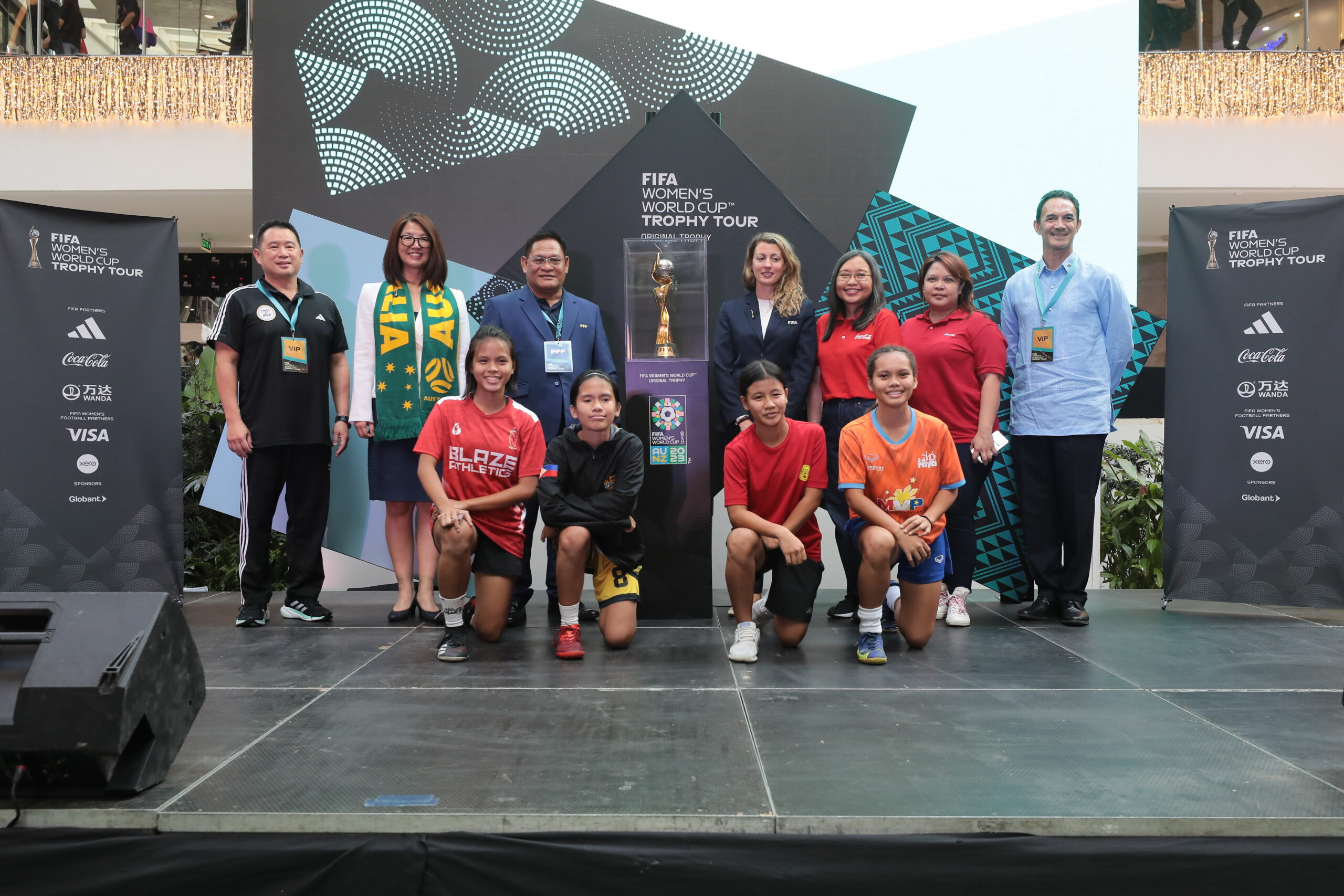 The FIFA Women's World Cup Trophy Tour officially started on February 25, 2023 in Japan. From there, it is traveling to a series of Asian countries, with Manila being the third destination to welcome the trophy in a public event organized by the Philippine Football Federation (PFF).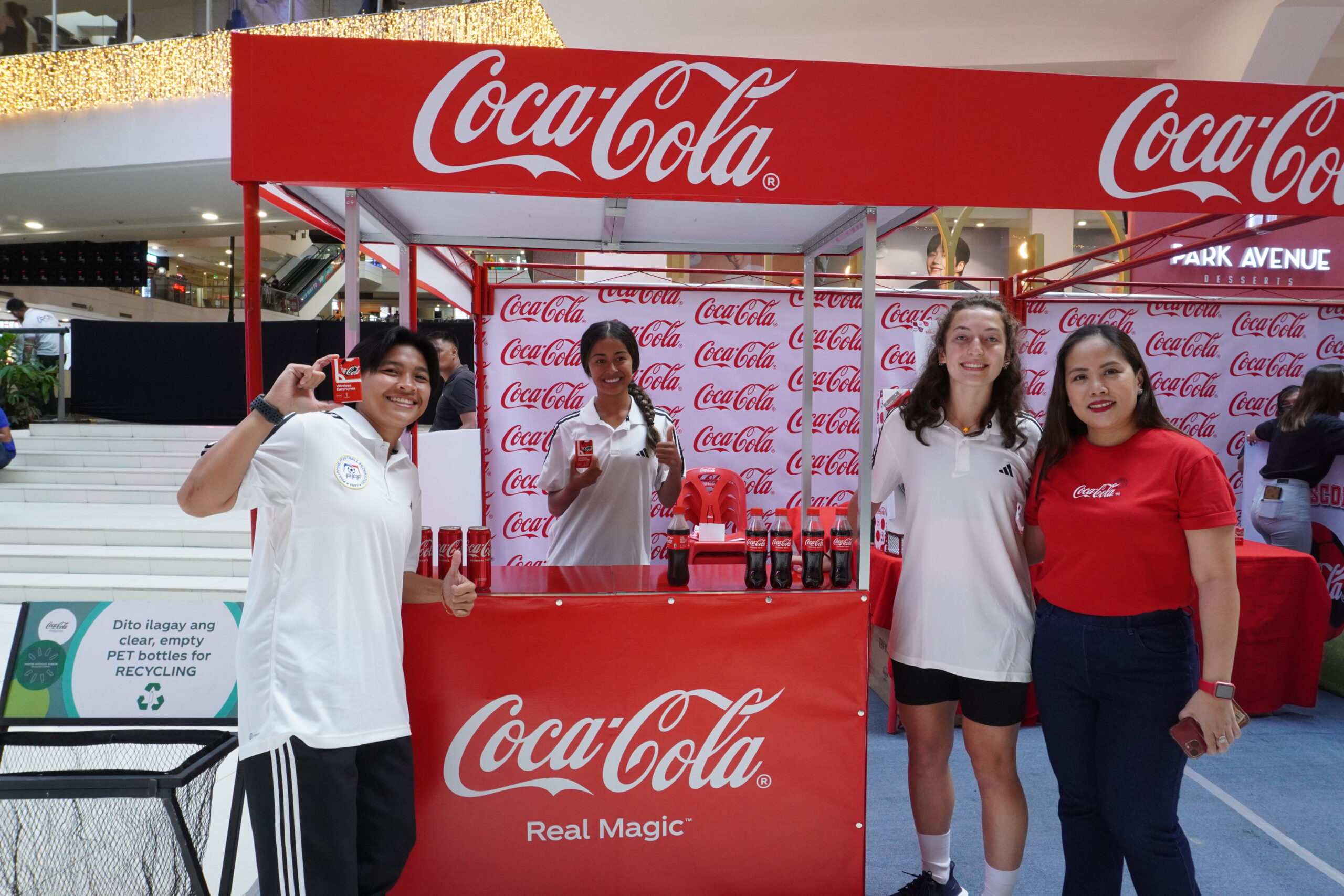 Players of the Philippine Women's Under-20 National Team joined the event, which featured booths, refreshments, and games from FIFA global sponsors such as Coca-Cola, together with FIFA partners and other local football players.
Glorietta Activity Center was the place to be last March 1, 2023. With exciting Coca-Cola refreshments, booths, and prizes, everyone felt the World Cup fever alive. Visitors had the opportunity to win exclusive Coca-Cola merchandise and witness the legendary FIFA Women's World Cup 2023™ trophy.
The event marks a historic milestone as the Philippine women's football team qualified for the FIFA Women's World Cup for the first time in Australia and New Zealand. The program featured PFF President Mariano Araneta; PFF General Secretary Edwin Gastanes; New Zealand Ambassador to the Philippines Peter Kell; Australian Ambassador to the Philippines HE Hae Kyong Yu; representatives of the National Women's Team; and FIFA sponsors.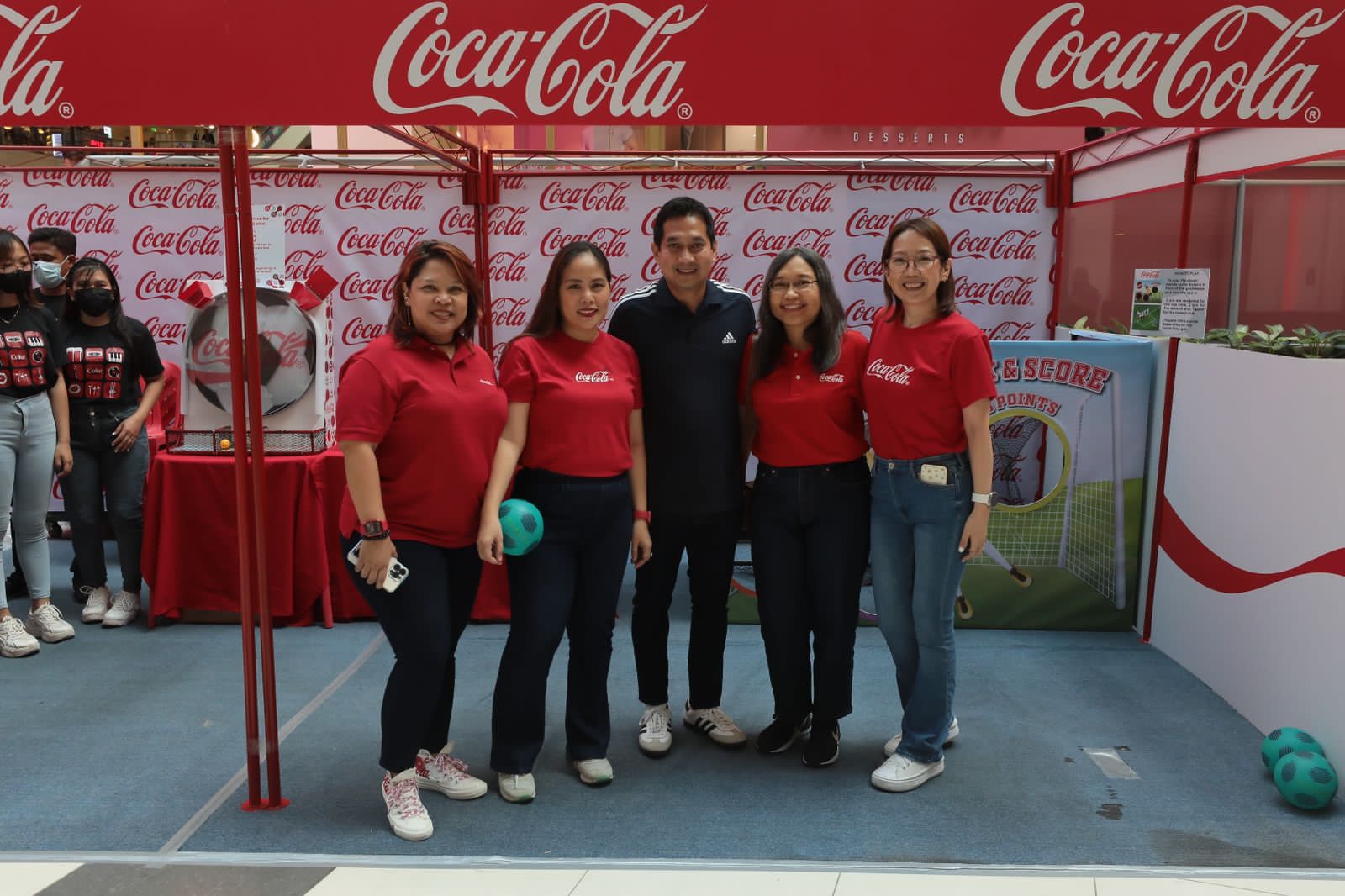 As one of the longest-standing global FIFA sponsors, representatives from Coca-Cola Philippines joined the FIFA Women's World Cup 2023™ to express support for the sport and female athletes. The company provided free refreshments and activities for the guests. (from L to R) Katherine Duque, Coca-Cola Philippines HR Strategic Business Partner; Joy Munsayac-Cacal, Coca-Cola Philippines PACS Franchise Operations Manager; Dave Javellana, Philippine Football Federation Grassroots Officer; Carms Crucillo, Coca-Cola Philippines Franchise Strategy Senior Manager; Trisha Icasiano, Coca-Cola Philippines Communications Manager.
"Coca-Cola believes that giving the spotlight and rallying support for our female athletes will inspire the Filipino youth and sports fans alike to work hard and pursue their dreams. We are glad that the FIFA Women's World Cup™ Trophy Tour is here in the Philippines to be a platform where we can champion women breaking barriers and exhibit our Filipino pride with the national team's historic World Cup bid," says Tony del Rosario, President of Coca-Cola Philippines.
"We are honored that the Philippines is among the selected stops for the FIFA Women's World Cup 2023™ Trophy Tour. This is a great milestone for Philippine Football, as the Women's National Football Team is the first Filipino team to qualify for the World Cup," shares Mariano Araneta, President of the Philippine Football Federation. "The Philippine Football Federation would also like to express our gratitude to Coca-Cola for supporting this event and our athletes as we continue to develop and grow The Beautiful Game in the country."
"I am honoured to celebrate the official stop of the FIFA Women's World Cup™ Trophy Tour here in the Philippines. This Trophy Tour is Going Beyond anything that has been done before, inspiring women and girls by shining a spotlight on the skills, stories and creativity of the women's game that will be showcased in Australia and New Zealand," said Sarah Gandoin, FIFA's Trophy Tour project lead. "This is the biggest-ever FIFA Women's World Cup Trophy Tour and that is because we are looking forward to the biggest-ever FIFA Women's World Cup. With Philippines top female footballers gearing up to take on the best in the world, this is a fantastic opportunity for fans to come along and enjoy an unforgettable experience."