Just like any year, The Asia Young Designer Awards or AYDA did not succumb to the challenges of the pandemic but has continued with the Asian Young Designer Awards 2020 in able to recognize exemplary designs and visions from young talents.
The theme for the Asian Young Designers Awards 2020 (AYDA 2020)
was "Human-Centred Design and the results are in! The winners of #AYDA2020 are the following: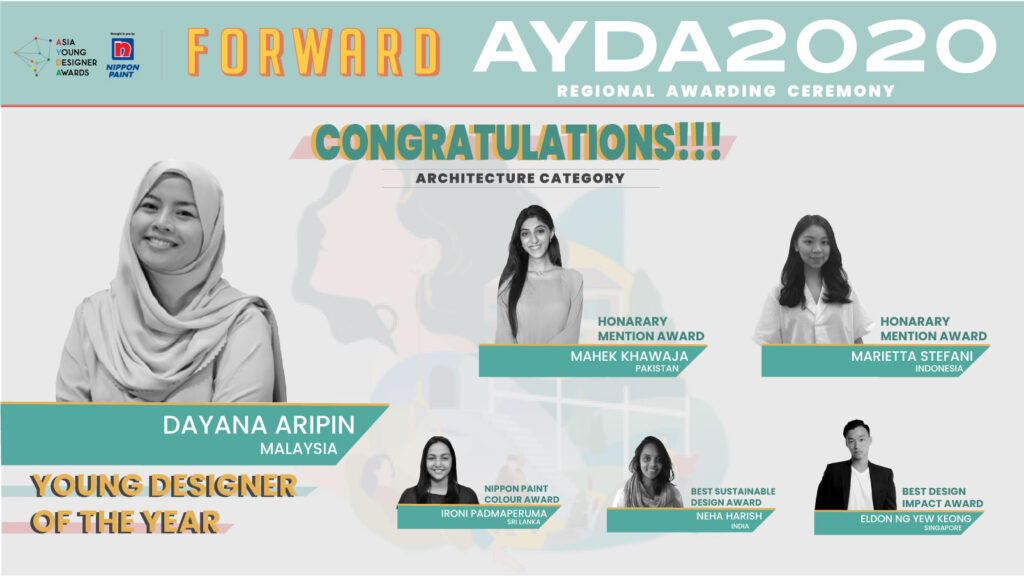 For Architecture:
– Asia Young Designer of the Year: Dayana Aripin from Malaysia
– Honorary Mention: Mahek Khawaja from Pakistan and Marietta Stefani from Indonesia
– Nippon Paint Colour Award: Ironi Padmaperuma from Sri Lanka
– Best Sustainable Design: Neha Harish from India
– Best Design Impact: Eldon Ng Yew Keong from Singapore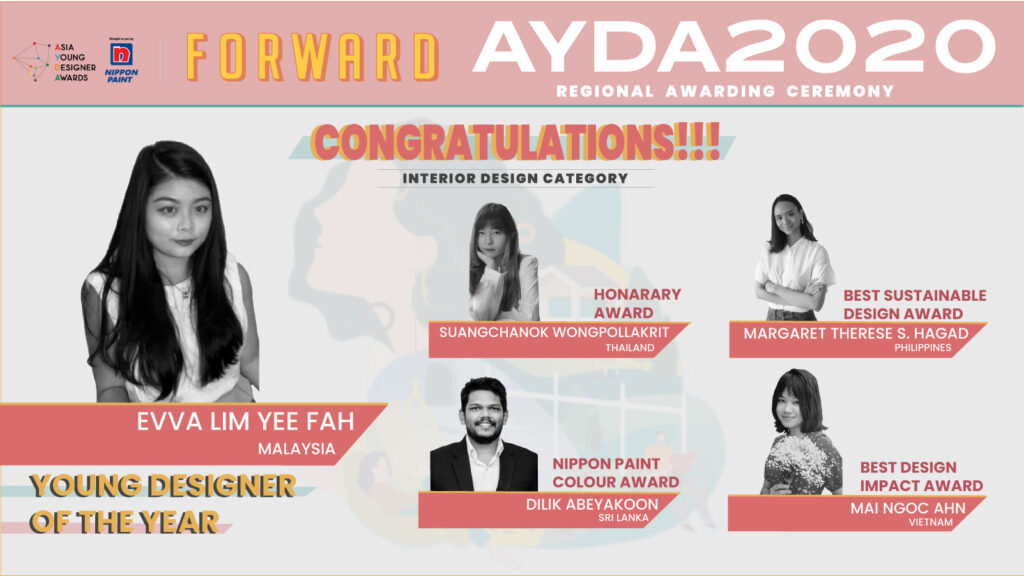 For Interior Design:
– Asia Young Designer of the Year: Evva Lim Yee Fah from Malaysia
– Honorary Mention: Suangchanok Wongpollakrit from Thailand
– Nippon Paint Colour Award: Dilik Abeyakoon from Sri Lanka
– Best Sustainable Design: Margaret Therese Hagad from Philippines
– Best Design Impact: Mai Ngoc Anh from Vietnam
Let's zoom in on our two finalists from the Philippines: IR Gold Winner Paul Jandoc and AR Gold Winner and Best Sustainable Design Award Recipient, Margaret Therese Hagad.
SILONG by Paul Jandoc
Paul Jandoc of the University of Baguio was the Architecture gold award winner of #AYDA2020 in the Philippines with his design called Silong. His project tried to answer the need for housing and shelter in times of crisis.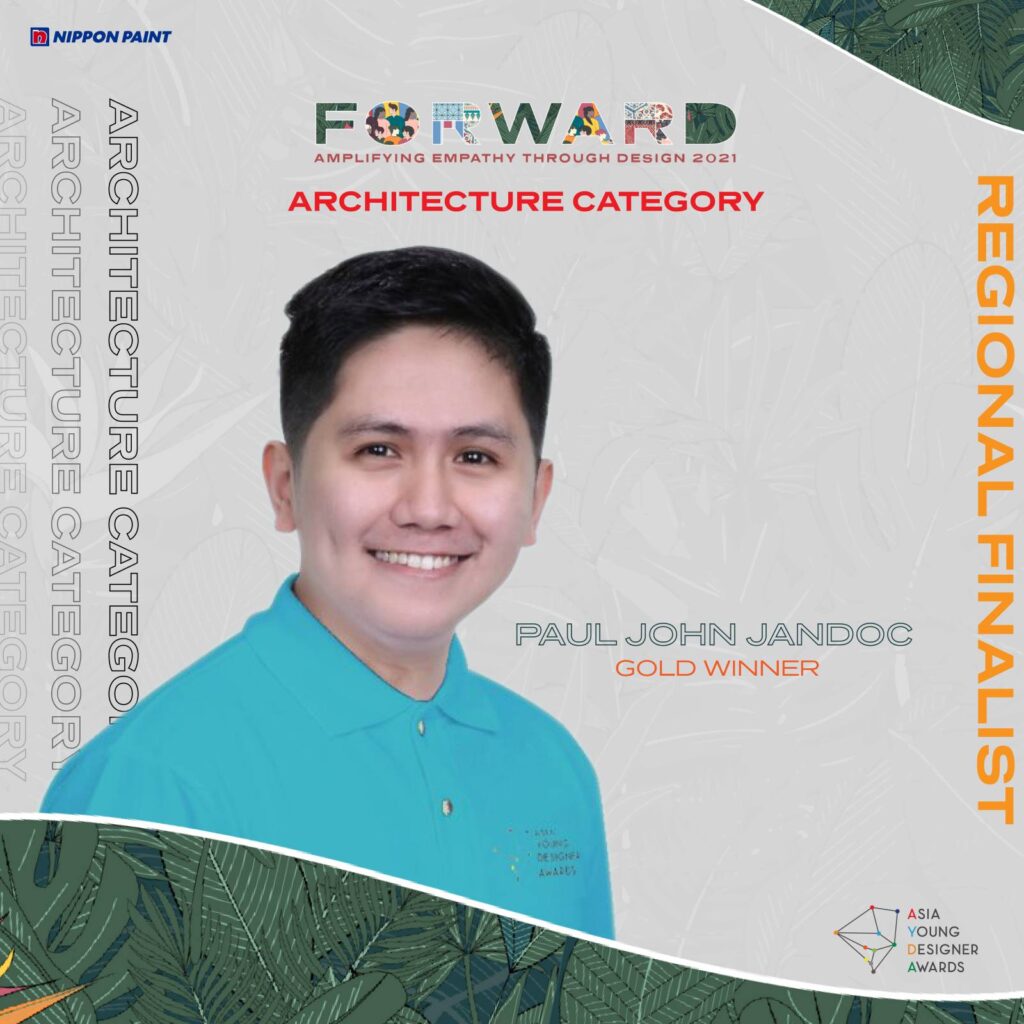 SILONG is a sustainable human-centered design shelter anchored on living one with nature which uses Sensitive and Smart Architecture. The design incorporates two of our native houses in the Philippines, the Ifugao House and our very humble bahay kubo or the Nipa Hut.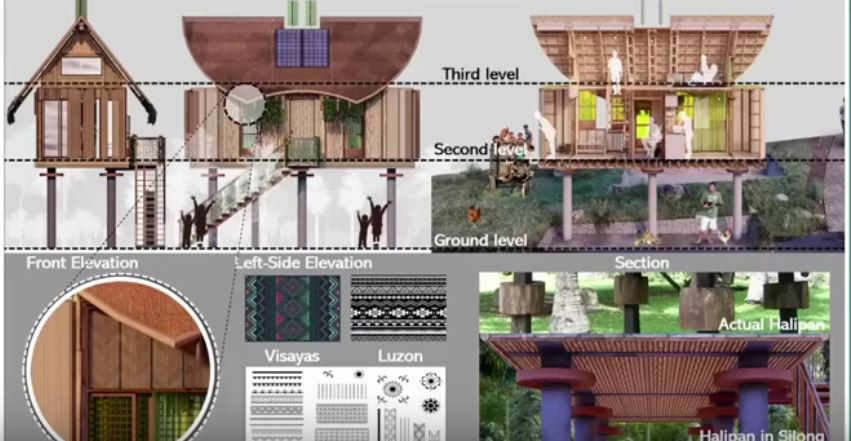 What I like about the design is the incorporation of Innovation and Integration of Technology. From the use of the mobile app for checking on the progress of the construction and customization of your own Silong, to the use of the Silong as an evacuation center. His vision is that Silong can address the problems of flooding because it uses wall panels and bedrocks with Expanded Polystyrene inside. These can be detached and used if unexpected flooding occur.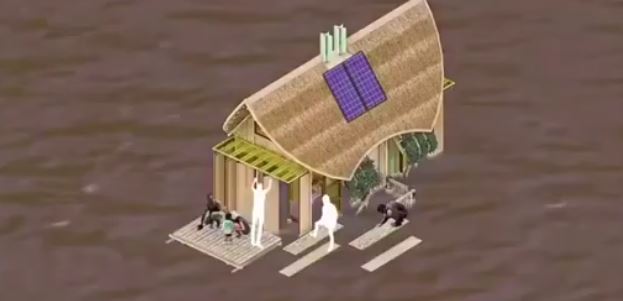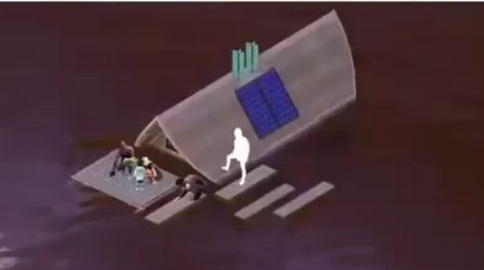 I am not very knowledgeable about the other materials used in the construction of the Silong but the noticeable and sustainable cost-effective materials to be used were our very own bamboos, recycled capiz from the windows of old houses, reclaimed wood and broken tiles, thus, removing the need to import materials.
But what is more interesting is how the Silong is constructed which is through the concept of BAYANIHAN, where people will manually lift apart sections or deliver sections where it the Silong will stand. Amazing, right?!
The SILONG is very simple in design and construction so Mr. Jandoc thinks that this can be replicated and propagated in most places here in the Philippines and I think so too!
Check out the juror's comments and Mr. Jandoc's presentation here.
BAGASSE MOUNTAIN RESORT by Margaret Therese Hagad



Margaret Therese Hagad of De La Salle-College of Saint Benilde was the Interior Design gold award winner in the Philippines and the recipient of the Best Sustainable Design Award at the international competition of the Asia Young Designer Award in 2020. Her design project was called BAGASSE: MOUNTAIN RESORT :  Designing for Memory And Sustainability.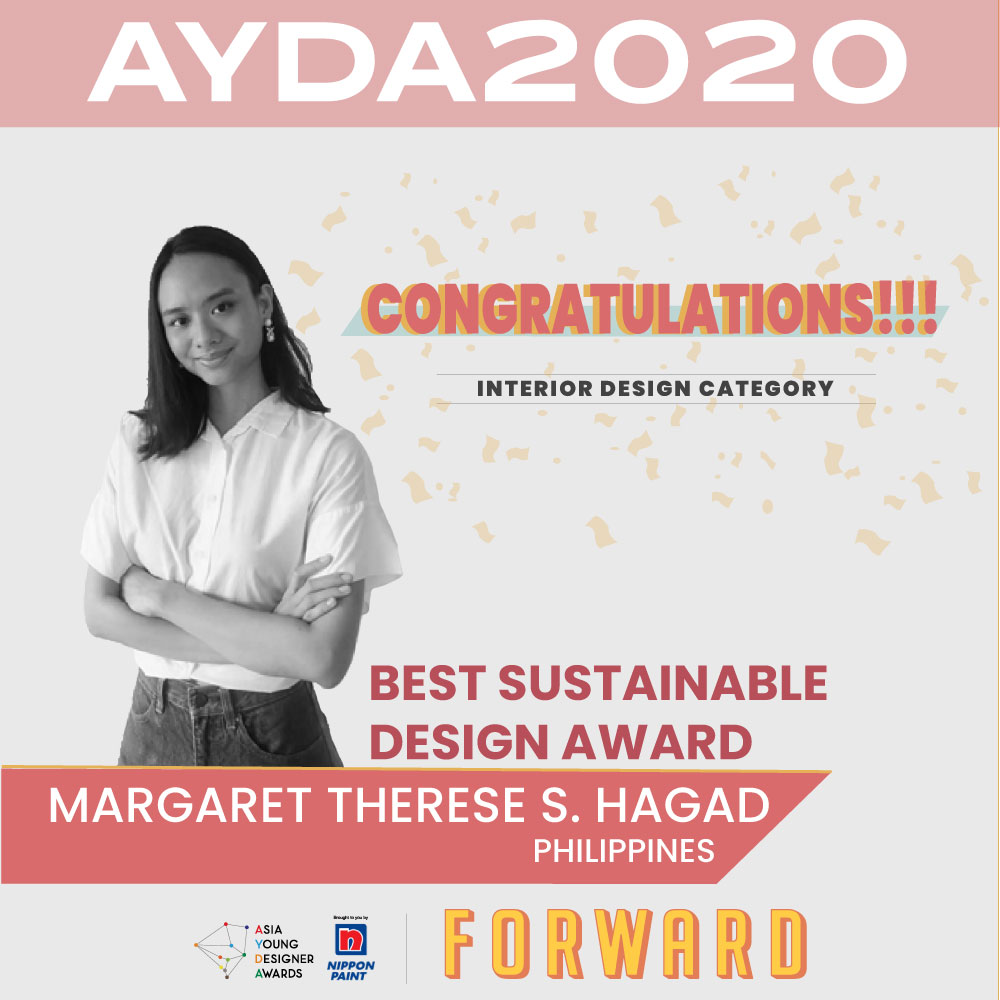 She started off her presentation with photos of her memories of the Bagasse Mountain Resort, showing us her inspiration on how to understand space: by experiencing it and feeling it so it can open up our sensibilities and relate with what's around us.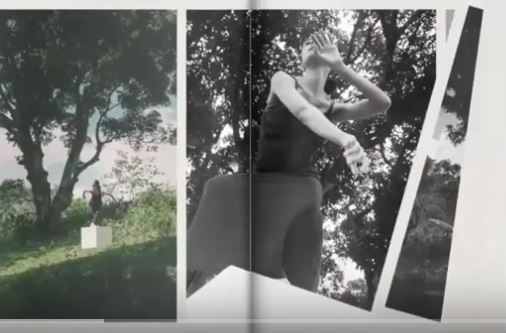 This is the core of her design, one that steps away from extreme density, one that is consciously explored from an experiential aspect, a design that does not only occupy space but occupies memory. I was instantly drawn to her presentation because it plays not only with the visible structures around us but with the memories that go along with it, which I think is the most important.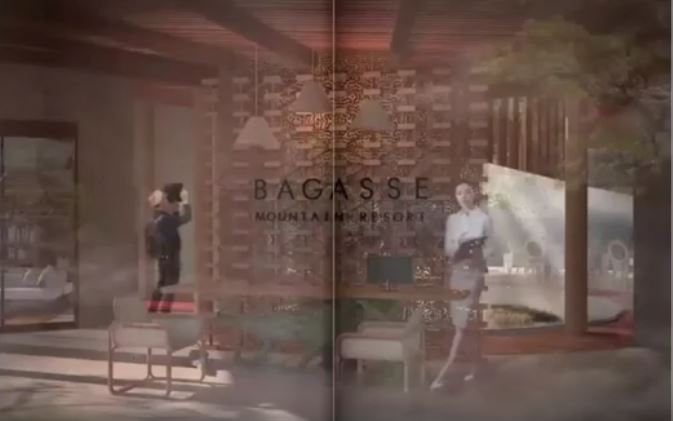 Since Bagasse Mountain Resort is a sanctuary of wilderness and wellness for healing, learning, protection and discovery, her interior design should give emphasis on creating sustainable, corporeal and human-centered design considerations.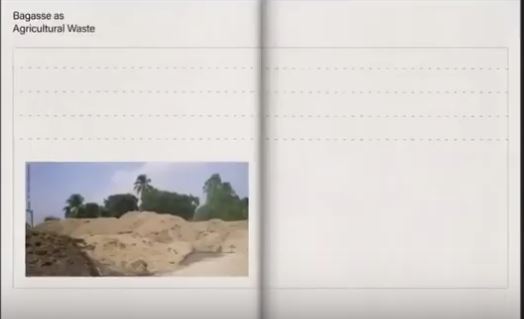 This is where her hometown in Negros came in. Negros is rich in sugar cane plantations. In fact, this is where most of the sugar cane factories in the Philippines are located. Of course, where there is sugar, there is agricultural waste too, which is called "bagasse", the dry pulpy residue left after the extraction of juice from sugar cane. 6.4 million tons of surplus bagasse accounts for agricultural waste as these are just left to rot around the sugar mills.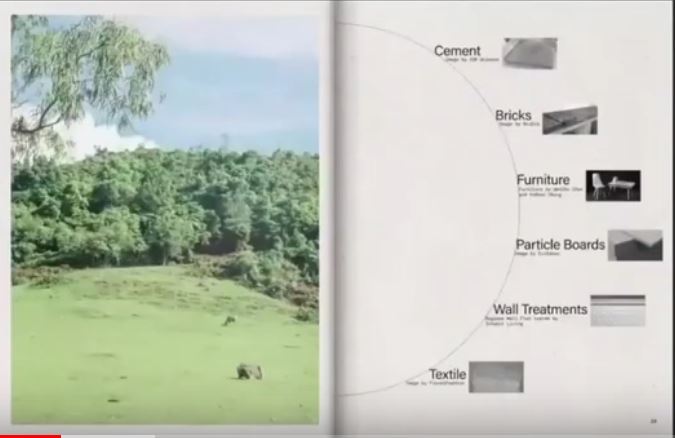 The demand for more sustainable resources has led to innovative ideas of using bagasse as partial replacement of cement for concrete, bricks, furniture, particle board and wall treatments and textile among others so Maita thought of incorporating these to her interior designs. With the resources available, how about the manpower?
"Ano obra ka mga tao di subong?", I am not sure if I got it right, but to me, it became more personal as she was asking people living there of what their current jobs are. Mostly do manual labor but has no system that can support and invest in their capabilities. The situation doesn't have to always be that way, she thought.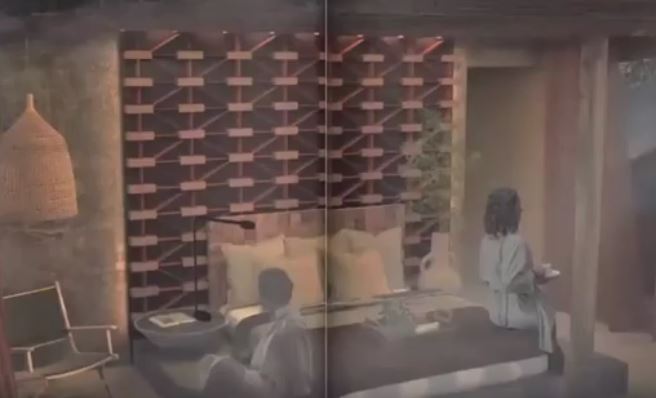 With all of these now in mind, how will Maita create new designs that can not only be sustainable and human-centered but also evoke emotional responses? How can she help her fellow Negrenses?
These are the considerations for her vision nad I love how she transformed the Bagasse Mountain Resort from a place of waste to a very open experiential space leaving people to flow through their memories.
Check out the juror's comments and how Margaret was very well articulated when she presented her vision for the 5 different zones of the Bagasse Mountain Resort.
Source: NIPPON PAINT AYDA PH Facebook and screenshots from the Youtube video presentations of Paul Jandoc and Margaret Therese Hagad from AYDA TV Philippines
#AYDA2020 #AYDA2020BestSustainableDesignAward #NipponPaint #NIPSEA