South Korean boyband ATEEZ continues to dominate several global music charts with the release of their new EP, 'SPIN OFF : FROM THE WITNESS'. The eight-member pop group's latest release debuted at No. 1 on iTunes in several major music markets worldwide, including South Korea, USA, Italy, Sweden, the Philippines, Indonesia, Brazil, and more.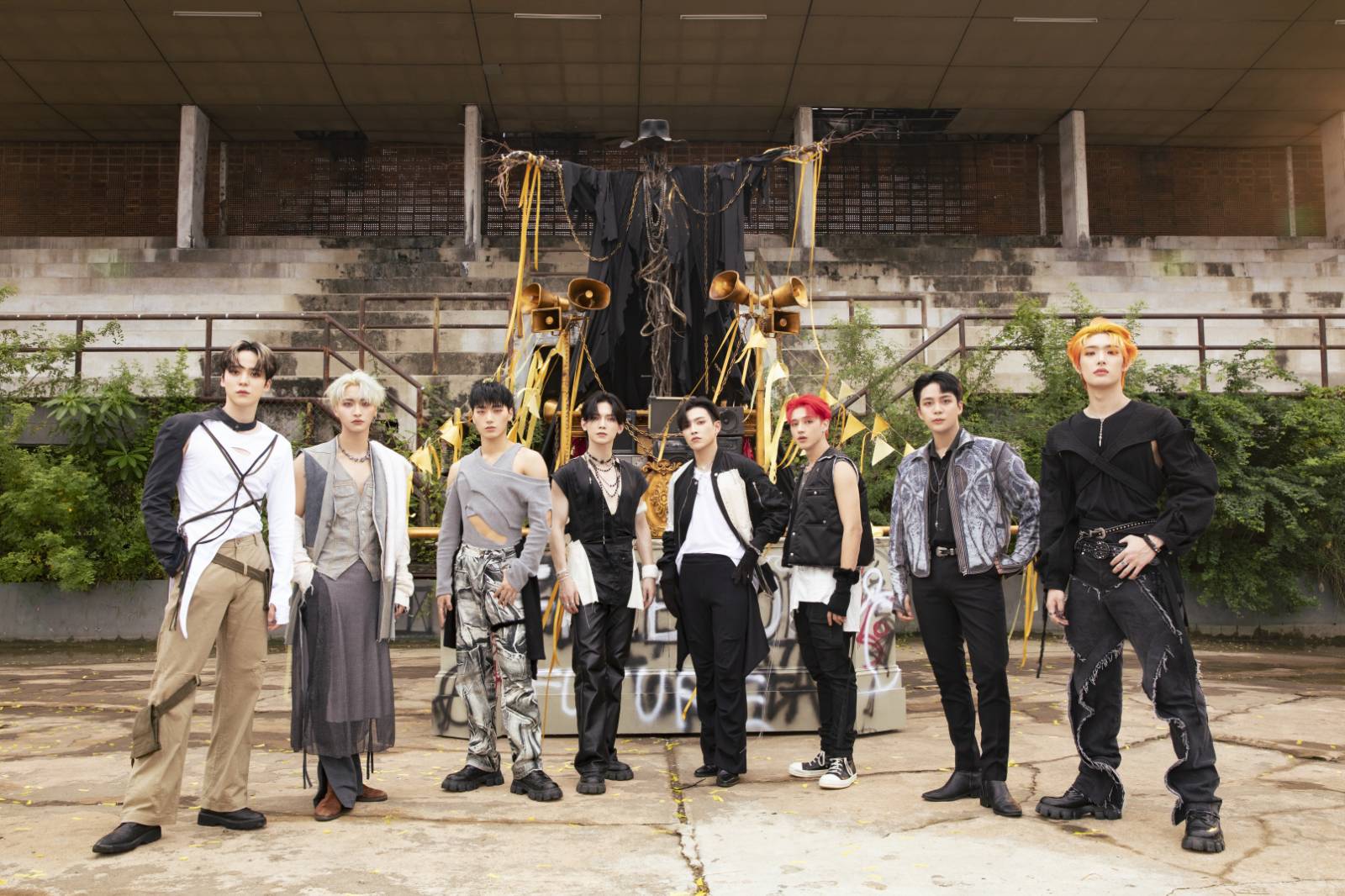 The pirate kings of the K-pop high seas are starting the year right with one of the most exciting new 'single albums' from Sony Music Entertainment Korea so far, taking comprehensive musical storytelling one step further with the release of a spin off that recount their tales through a third-person witness account. In this extended universe, a new perspective is explored, with more questions than answers given through the cinematic trailers and powerful delivery  of their new tracks.
'SPIN OFF : FROM THE WITNESS' contains five tracks – featuring 'HALAZIA' as the title song. The title track delivers the message of finding hope in the darkness. It's followed by three remix tracks of previously released popular songs, and makes a grand closure with 'Outro : Blue Bird'.
True to ATEEZ style, the released preview video labeled as the prologue garnered over 2 million views on YouTube (at the time of writing) with comments noting the grandiose themes and Hollywood movie-like quality.
This EP comes after the announcement of the European leg of the 'THE FELLOWSHIP : BREAK THE WALL' tour, already making a statement with dates added due to high demand. The octet will be going on tour to Europe in seven cities for nine shows starting in Amsterdam on February 10 and closing the tour in Paris on March 8.
From the success of their North American 'THE FELLOWSHIP : BREAK THE WALL' tour to reaching new career peaks with their previously released EP 'THE WORLD EP.1 : MOVEMENT' debuting at #3 on the Billboard 200, 'SPIN OFF : FROM THE WITNESS' is set to mark an awe-inspiring ending to 2022 that leads to an impressive 2023.
Listen to SPIN OFF : FROM THE WITNESS HERE
'SPIN OFF : FROM THE WITNESS' TRACK LIST
HALAZIA
WIN (June One of Glen Check Remix)
I'm The One (Eden-ary Remix)
Take Me Home (IDIOTAPE Remix)
Outro : Blue Bird
For more about ATEEZ, visit:
WEBSITE | FACEBOOK | INSTAGRAM | SPOTIFY | APPLE MUSIC | TIKTOK | TWITTER | YOUTUBE