- Advertisement -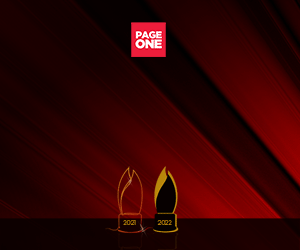 If you are tired of dishes that only look good and flaunt more on presentation but when you taste them, tastes bland, you are in for a treat!
NAIMAS, the Ilokano word for masarap (delicious) and is definitely fitting for the food they serve here at the NAIMAS Restaurant – A Taste Of Home.
They specialize in regional or provincial home-cooked Filipino dishes and they would like to keep the authenticity of the flavor of each dish, so they tend to shy away from fusion of cuisines and fancy presentations. They just want to serve great food just as how your family serves them in your home.
Majority of their customers are balikbayans who are craving for Filipino food just as how they remember them while they were still living here in the Philippines. Nevertheless, Naimas never ceases to please not just balikbayans but discerning Pinoys who just love Filipino.
And now, for our FAB review!
(F)OOD:
MGA PABORITO (FAVORITES)
Naimas Bagnet
Yummy and crunchy pieces of pork liempo with a perfect contrasting dip of salty bagoong isda.
Pinakbet
A traditional Ilocano dish of mixed veggies. So for those health-conscious diners, it is great to know that there is a delicious dish waiting for you.
Paksiw Na Mata Ng Tuna
A soupy viand made with fresh tuna and a sour sauce usually ordered by the more senior members but don't be fooled since this is a tasty viand for any age to enjoy.
Pinatisang Baka
I love the simplicity of the soup. It is like a beef nilaga (boiled beef soup) but made tastier with fish sauce. Normally, pork meat is the main ingredient of nilaga but this one is really worth trying.
SABAW (SOUP)
Sinampalukang Kambing (Goat in Tamarind Soup)
Some said that goat meat has a rather strong, gamey or fishy flavor (are they the same? but I am actually referring to "malangsa" but I am not sure about the english term for it hehe sorry) but to my surprise, it wasn't. It's like having a meaty sinigang dish without the fishy aftertaste. I am in love with soups and this one I can really go for seconds.
PANGDAGDAG (EXTRAS)
Aligue Rice
This is a rather sinful but flavorful rice. No need for viands, the rice stands alone for itself because of the distinct flavor of crab fat.
PULUTAN (BEER MATCH)
Naimas Nachos
I am not a fan of this dish. Though the dish is pretty tasty, the toppings are really just on top and there is simply no more ingredient other than the nachos. I recommend that they put sauce or some of the toppings at the middle so as others can still enjoy the nachos after most of their companions eat all the toppings.
Gisaeng Balot
Sorry, was not able to try this however inviting this dish is. I really don't eat balot but I let my foreigner counterparts at work have this (how bad am I? haha!) The presentation is pretty enticing for those who really eat this.
Sizzling Sisig
OMG! I am a fan of their sisig! The sisig was full of flavor and texture. Probably one of the best sisigs I have ever tried.
Crispy Garlic Isaw
I am also not a fan of innards probably because they are high in uric acid and I try to refrain from eating those that would spike my UA levels so I just took a small bite of this. It was pretty tasty and for sure, fans of the barbecued isaw would still find this dish very interesting.
Chicharong Bulaklak
This is also a pretty sinful beer match. I just took a bite and truly this dish is not only works as a beer match but a great pair for your rice as well.
PANG-HIMAGAS (DESSERT)
Leche Flan
Love the leche flan! Simplem not to sweet and tasty! A perfect little dish to end your meals here.
For those night crawlers, it is great to know that Naimas has a Happy Hour with free pulutan for every 2 buckets (5+1), ask them about this so you can maximize your stay here.
They operate 11am to 11pm on Weekdays and
11am to 1am during Fridays and Saturdays.
(A)MBIENCE:
The place has two floors of which wooden interiors are very evident. For, the first floor, they have kept it clean and simple with little reminders of cooking and eating paraphernalia.
The first floor houses their simple yet "full of wisdom" restroom. Why? Fancy and useful quotes adorn the walls of their restroom that makes you think that "buti pa ang CR, may useful hugot thoughts."
The second floor overlooks the first floor just like a mezzanine. Little trinkets of yesteryears adorn the walls of this floor. While I find this space small, it could be your private area for your personal meetings or gatherings. This area for me, is also cooler in temperature compared to the first floor.
They also have al fresco dining options to keep it more casual. You may seat here if you are not bothered by the views of Edsa and the construction sight just across the restaurant. Maybe this would be a better hangout place after the constructions.
(B)UTLER SERVICE:
We had no problems with the service. All our requests and food arrived on time, except for those that still came from their commisary but doesn't matter because the food was worth the wait.
LOCATION: Ground Floor, SM Light Mall, EDSA Corner Madison Street, Buayang Bato, Mandaluyong City
To know more about Naimas, follow their social media accounts:
FACEBOOK: Naimas Restaurant SM Light Mall/
INSTAGRAM: @NaimasPH