- Advertisement -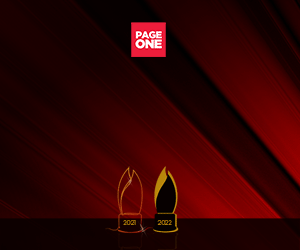 I am always on the look out for restaurants who share their family's best recipes since I know this has been passed on from generation to generation because of one good reason, they are simply delicious and it would be a missed opportunity not to share it with the public. I am thankful to have Marison's for exactly doing that.
(F)OOD:
They specialize in Filipino dishes that have some of their family's take on some of these dishes.
APPETIZERS
Bagnet Chips
Thin strips of pork liempo deep fried into crunchy chips. This one is so crunchy and is served with two delicious sauces: vinegar and aligue dips. A sinfully flavorful way of starting any meal.
Deep Fried Kesong Puti
Fried lumpiang kesong puti served with spicy pineapple sambal dip. This was a crowd favorite not only because the wrapper was still crunchy after a while but also because of the combination of the flavors when the cheese was dipped into that dip, so yummy!
SOUPS
Salmon Belly Sinigang Sa Miso
The soup was the right sour flavor and the salmon belly was tender and not overcooked.
MAIN COURSE
Sinaing Na Buntot Ng Tuna
Deep fried tuna tail served with sauce and pork cracklings. The tuna was perfectly cooked and there is no fishy taste. This dish is perfect for fish lovers and those seeking for a healthy option.
Crispy Pata (Family)
Their take on one of our Filipino favorites, golden deep fried pork leg with knuckles that is so tender and flavorful but a little toasted on some parts.
Crispy Tripe KareKare
Tender beef in peanut and cashew-based sauce topped with crispy tripe and served with their housemade bagooing. The sauce of this dish is unique in taste probably because of the combination of peanuts and cashew that makes it sweet and savory.
Toasted Alamang Binagoongan
Crispy and flavorful pieces of lechon kawali toasted in alamang served with eggplant and fresh green mangoes. I love the contrast of the saltiness of the bagoong and the sourness of the green mangoes aside from the obviously crispy and drool-worthy lechon kawali.
Beef Kaldereta
Slow-cooked beef stew simmered with real fresh tomatoes, mildly spiced and topped with spiraled potato crisps. This was also one of my favorites! A sweet and spicy dish, the perfect combination of flavor profiles I usually look for in a dish. You can finish off your rice with just a dollop of its flavorful sauce.
DESSERTS
Fluffy Halo-Halo
A delicious mix of our sweet halo favorites and Marison's fluffy and creamy ice cream. I love that this halo-halo doesn't have any beans nor garbanzos in it. The ice is so flavorful much more when you mix it with the other ingredients.
Triple Mais in Hielo
Overloaded mais consisting of sweet corn kernels, corn flakes, and Marison's fluffy and creamy ice that tastes like mais. I love this dessert because it is bursting with mais flavor inside out!
I love how they would want not just to satisfy the Filipino tastebuds but also have the urge to elevate these dishes to keep up with the times. A very good reason to keep coming back to this restaurant and keep on trying out their other dishes.
(A)MBIENCE:
The place is simple and has a comfortable family vibe. At the facade, you will already be invited by the stained glass art which is reminiscent of the times when people used these at their windows or doors. The logo and the name of the restaurant seems that they are inviting you to come and try Marison's cooking. Btw, Marison is the name of the mother of the owner. 🙂
The right side wall of the restaurant is adorned by a mural of a green and flowery field which spells out relaxation and local town vibes while the other side seemed like it was a modern take to the traditional banig-like material.
The lamp shades also add the touch of Filipino with the native material used.
While moving on further down the restaurant, you will see a map of Rizal City, probably to pay homage to their first branch's location and their love of their hometown, Antipolo.
(B)UTLER SERVICE:
All of our requests and needs have been provided properly and on time. We did not have any problems with the service.
Location: Upper Ground Floor, SM City Masinag, Marcos Highway, Masinag, Lower Antipolo, Rizal
To know more about Marison's, follow their social media accounts:
WEBSITE: http://www.marisons.ph/
FACEBOOK: Marisons Ph
INSTAGRAM: @marisonsph