- Advertisement -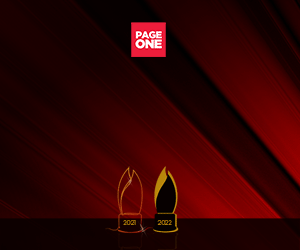 Bacolod is known for many things: City of Smiles, Sugarlandia and most specially for their food scene which brought in one of Manila's well-loved dishes, the Chicken Inasal!
Inasal is an Ilonggo term that means "chargrilled" or "roasted meat" and has originated from, where else but the City of Bacolod. Unlike the usual grilled chicken that uses toyo or soy sauce, the Inasal uses different ingredients like calamansi, pepper, coconut vinegar and annatto for its marinade and basting sauce that leaves a unique flavor.
Now, there is a proliferation of these Chicken Inasal restaurants, how does Bacolod Chk-N-BBQ House compare to these other restaurants, find out in my F.A.B. review!
(F)OOD:
The specialty of Bacolod Chk-N-BBQ House is their Inasal but they are certainly more than that because they offer other Western Visayan favorites like batchoy which is a Visayan comfort food at it's finest.
SOUPS
La Paz Batchoy with Egg
A complete meal in one! Hot soup with chicken meat, chicken liver, pork skin, noodles, and then topped with egg. For me, I wish it had a stronger fatty flavor but nothing that an addition of my preferred condiments like a dash of toyo and pepper could fix
SIDE DISHES
Crispy Pata
Crispy, tender and flavorful pork leg and knuckles served with a crispy crackers. Not for the faint of heart!
Gising Gising
I am not a fan of gata but I am a fan of this gising gising! Love the right combination of spicy and savory in this dish. Makes me wanna eat more rice!
Pinakbet
For the health-conscious eaters, I recommend this dish. Love the thin slices of squash that makes this flavorful dish more exciting to eat. You will also find yourself mixing the sauce to your rice.
Laing
I am not a fan of laing so sorry, haven't tasted this but acording to my friends who tried it that it was delicious. I can also see that this dish was not stingy on the meat so I would definitely try this too soon.
Chicken Skin
Omaygarsh! Crispy pieces of a sinful dish! Perfect as a beer match or as a viand! Dip it in that vinegar, ohhh crispy, flavorful and yummy!
Puto Manapla
Manapla is a city in Negros Occidental which popularized this rice cake or puto that uses tuba as its leavening agent which also gives it a unique flavor. It is best paired with Batchoy or dinuguan. It is quite difficult to find Puto Manapla here in Manila so I was happy munching away these little pieces of heaven.
INASAL
So many Chicken Inasals out there but what makes Bacolod Chk-N-BBQ House's Chicken Inasal different is the flavor profile. They use original ingredients from Bacolod and Negros specially their coconut marinade. I could say that you definitely need no chicken oil for their chicken!
Paa
This is the juiciest part and the marinade really went thought that chicken inside out.
Pecho
I love this part because there is a lot of meat in here! The chicken was juicy and you don't even need the chicken oil or the dip because this chicken was so flavorful.
Pork BBQ, Isol, Atay, Baticolon
I am not a fan of innards so I just took a bite of that pork bbq. Well, the BBQ is flavorful and tastes like the normal bbq, there is nothing extraordinary. I would rather stick to those Chicken Inasals.
SIZZLING
Chicken Sisig
I like the combination of the flavors of bell peppers with the chicken. The dish was flavorful but the dish may be a little dry.
Pork Sisig
This dish tastes delicious but I have had tasted better sisig dishes.
RICE
Garlic Rice
This rice is really having the flavor of chicken oil or annatto and the perfect accompaniment to thier yummy chicken inasal.
BEVERAGES
Sago't Gulaman
It was a little too sweet for my liking, but loved the yummy sago and gulaman at the bottom.
DESSERT
Halo Halo
The halo halo was simply delicious as what a normal halo halo should taste. It has lots of topping like sweet banana, ube ice cream, leche flan, corn flakes, beans, kaong and the gulaman.
I have so many comments on the food but the countless numbers of their branches in and out of the country is a testament of how most of their dishes are worth coming back for, specially their Chicken Inasal.
(A)MBIENCE:
The place is simple with ample parking spaces. You will not miss this place since there is a sign board outside their restaurant.
Simple chairs and tables and the walls are adorned with simple wall art.
Some seats may be outdated but I like the splashes of colors in the tiles.

Some of their wall art depict scenes of the Bacolod Masskara Festival and the Bacolod Ruins.

(B)UTLER SERVICE:
We had no problems with the service and our requests were provided on time.
LOCATION: 53 Gil Fernando, San Roque, Marikina City
For more information on Bacolod Chick-N-BBQ House, follow them on their social media accounts:
WEBSITE: https://www.bacolodchickenbbq.com/
INSTAGRAM: @bacolodchickenbbq