- Advertisement -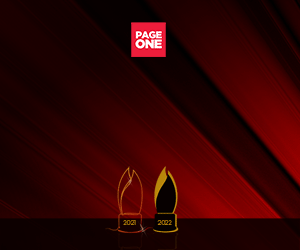 For the past 18 years, The World Food Expo 2019 or more commonly known as WOFEX 2019, has been the biggest and I can say, most effective Food Exhibition in the Philippines today. It has always been dubbed as the "Ultimate Food Show Experience" because the event focused not only to bring in a wide-variety of traders and consumers through their Food Exhibition but also created a venue for meaningful discussions of trends, problems, and solutions of associations or organizations that affect the food & catering industry. It also held some prestigious international competitions, and aside from that, WOFEX offered different avenues of education.
They have simultaneously occupied two biggest venues in the country last August 7 to August 12, 2019, the World Trade Center and the SMX Convention Center.
Since this is my first time to join, I am not sure what to expect but I learned that there were some big changes made to the event.
In 2019, they called it WOFEX : Evolution and they placed the different sectors into a more defined space.
It was a full-packed event where five simultaneous sub-events were executed. The sub-events during WOFEX 2019 were:
FOODPACKPRO
FoodPackPro brought a comprehensive line up of products and services related to food packaging, processing, manufacturing and handling.
FOODSERVE
FoodServe showcased the food service industry's equipment, kitchenware, bakeware and smallwares needs; from the front to the back of the house.
FINEFOOD
FineFoods highlighted the very best food and beverages from all over the world that are available in the market today.
THE HOTEL SUMMIT & EXPO
The Hotel Summit & Expo continues to integrate the country's growing food & hospitality industry – from rooms, to dining outlets, to recreational facilities.
PHILIPPINE CULINARY CUP
Now on its 10th year, WOFEX continued to be host to the most prestigious culinary competition in the country today with its Philippines Culinary Cup, the country's only culinary competition certified by WACS or the World Association of Chefs Societies. The Philippine Culinary Cup : Where The Best Meet To Compete.
WOFEX UNIVERSITY
Advanced education beyond what is learned from the classroom is what WOFEX University has been offering nationwide. WOFEX invited some industry practitioners with a wealth of first-hand experiences, the learning is richer, the sharing more valuable, and the content more relevant to the food service professionals.
KITCHEN THEATER
Product-led demonstrations are an integral part of WOFEX as it gives the visitors a chance to learn more about the products and services that are currently available in the market today. With kitchen celebrities at the helm of the presentations, the Kitchen Theater is was the much anticipated in the 4-day run of the show. Best of all, it's FREE OF CHARGE!
I saw Tony Labrusca and Chef Laudico during this event.
WORLD FOOD SUMMIT
Industry-Centric conferences, forums and workshops is what World Food Summit offered. With the need to shed the spotlight on important world issues, the Summit had become an effective avenue in discussing trends, problems and solutions of associations or organizations that affect their industries.
As a food blogger and ultimately, as a foodie, this is truly one trade show and food exhibition I wouldn't want to miss because there were plenty of worthwhile goods. Most of these are typically about Food And Beverage, Food Science, Food, Food Industry, Food Manufacturing and Catering.
The 2019 List of Exhibitors may be seen here: http://www.wofex.com/wofex-2019-list-exhibitors/
It was also a great source of food and catering industry information and a great way to network with other foodies, chefs, hotels and restaurateurs.
Saw some of my favorite brands in here and some new brands that I would love to try.
It has been a tiring day and one day in WOFEX 2019 is really not enough to go through all the booths and all the lectures and discussions so would love to go back again next year!
I am so excited what the guys from PEPTARSUS, the event organizers, will be doing to WOFEX 2020!
Are you interested too? For more information, visit the WOFEX website http://www.wofex.com or contact PEPTARSUS.
PEPTARSUS EVENTS
Address : 72-C Esteban Abada St., Loyola Heights, Q.C., Philippines
Telefax Numbers : (632) 9297963, 9297993, 4269603, 4364209, 4364898
Mobile No.: (0999) 8885000
Email Address : info@peptarsus.com
Website : www.peptarsus.com
PEP GROUP PUBLISHING
Address : 72-C Esteban Abada St., Loyola Heights, Q.C., Philippines
Telefax Numbers : (632) 6557742
Email Address : info@PEPGroup.com
Website : www.pepgroup.com