When that hot summer breeze ushers in, Baguio is always on my mind. It's that one special place where I can find respite from all the stress of Metro Manila living and my great escape from the tropical heat of the lowlands. I can almost always see myself on a spontaneous roadtrip to this lovely Summer Capital of The Philppines also known as The City Of Pines. But besides cooling off to experience the cold climate, the place has a lot more to offer, from abundant flora and beautiful parks and places to visit to unique food and a great mix of cultural and modern keepsakes. I can say that Baguio is truly a Holiday Haven.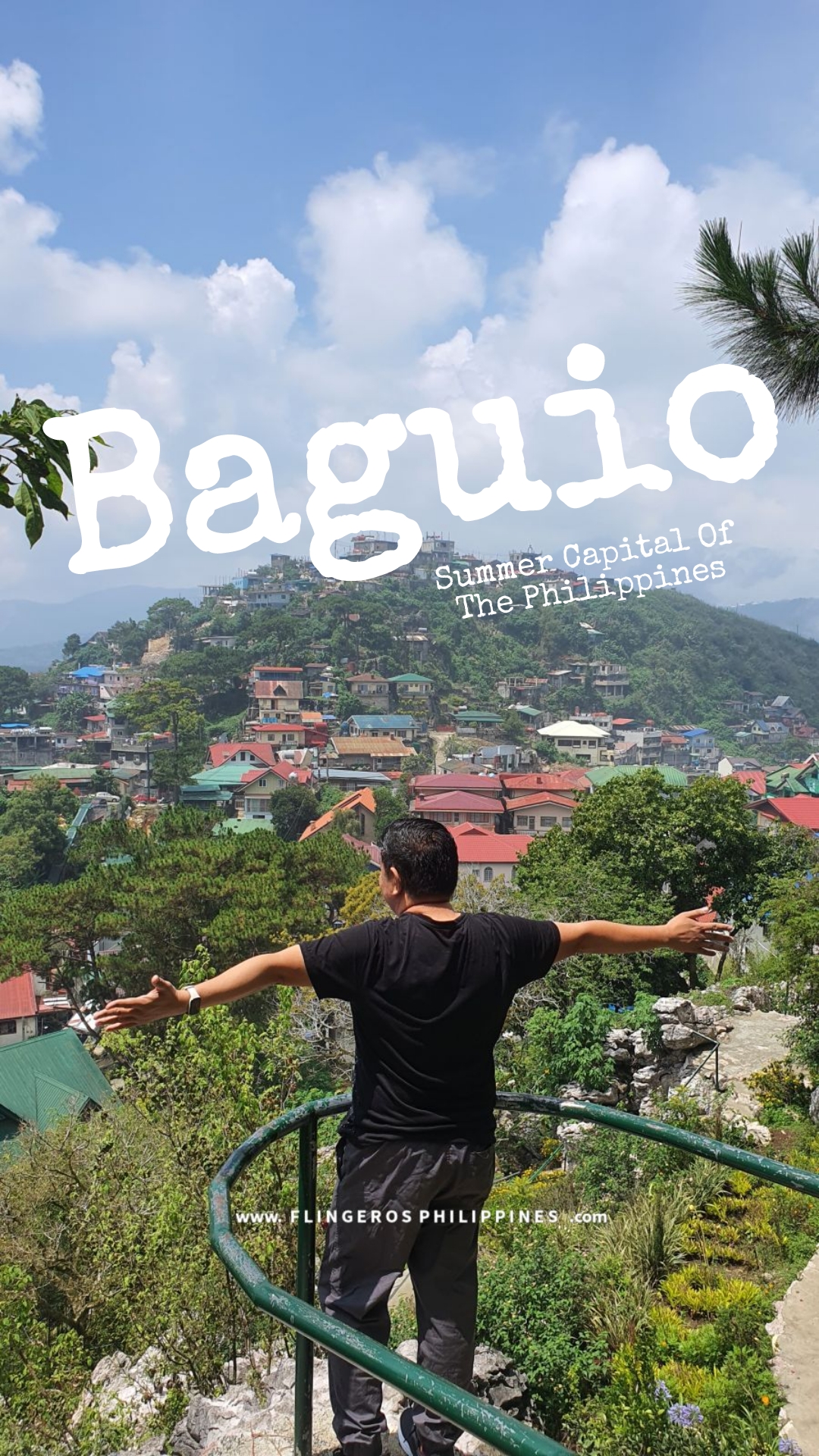 But do you know there is a Holiday Haven within the Holiday Haven that is Baguio? Yes, and I was able to experience it at the Azalea Hotels and Residences Baguio.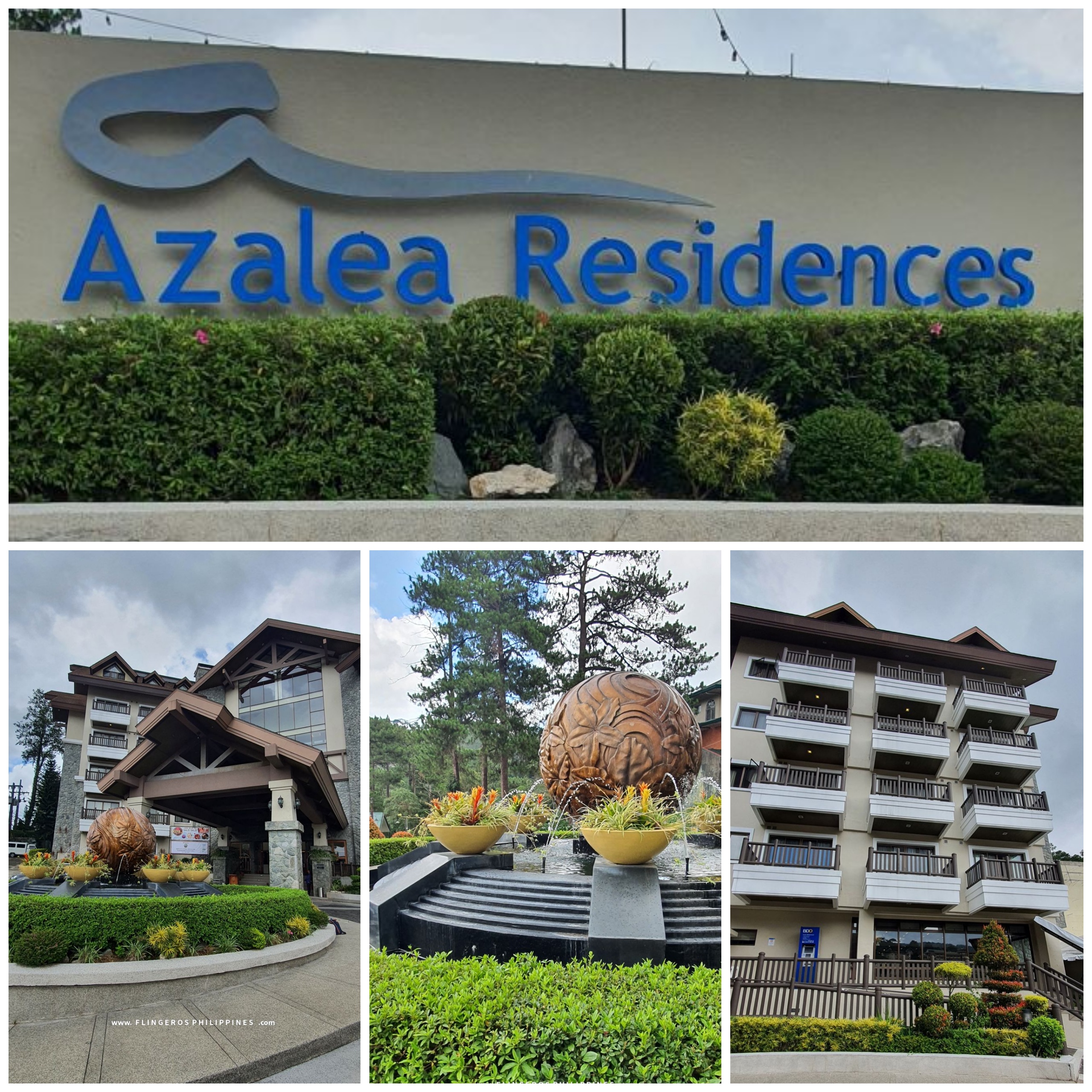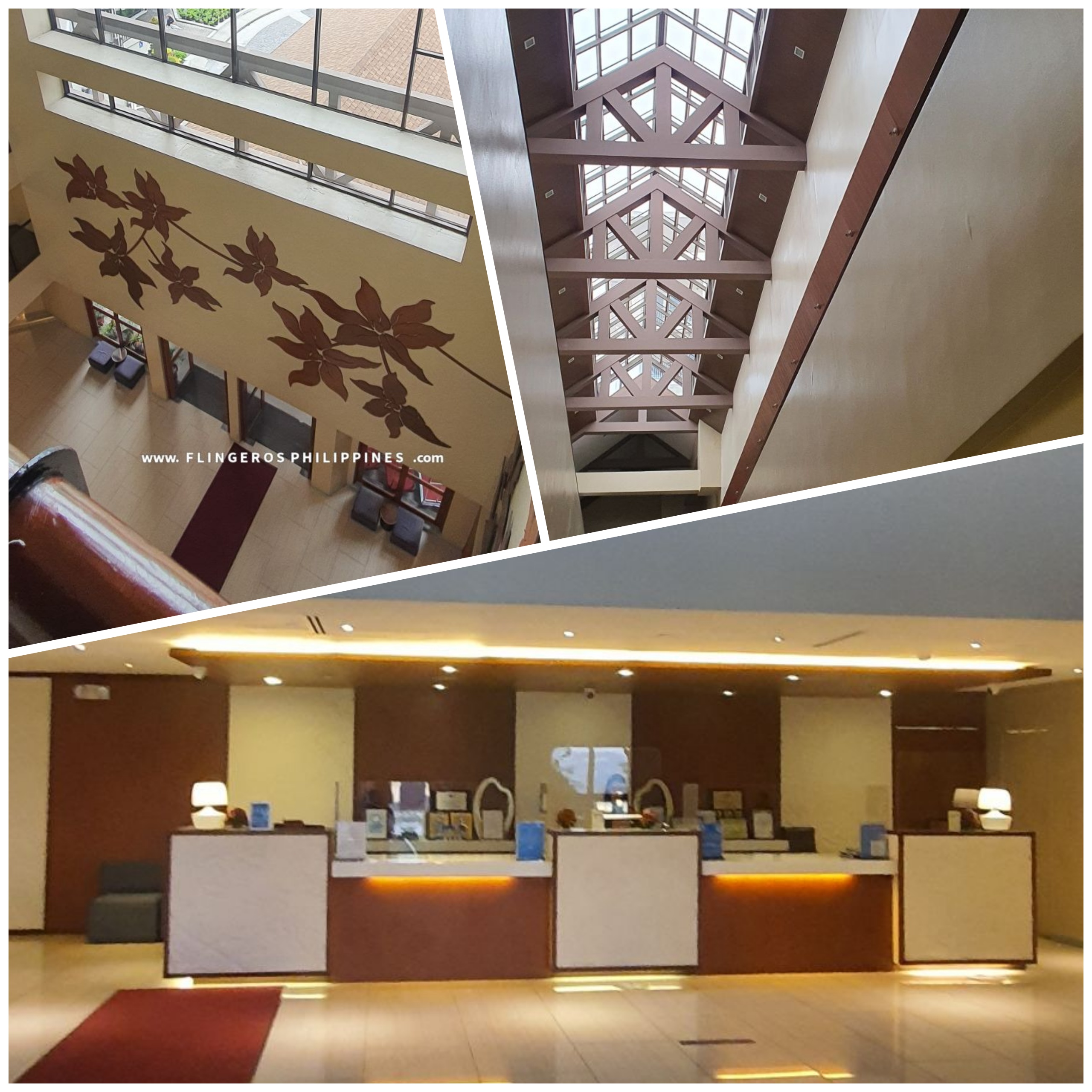 Azalea Hotels & Residences is the pioneer of the largest all-suite hotel rooms and multi-use serviced apartment guest rooms in Baguio. Just from that description alone, "all-suite", I knew I was in for a real treat because this usually means that the room has more than a bed and a bathroom to offer, especially if it has several rooms inside one numbered room.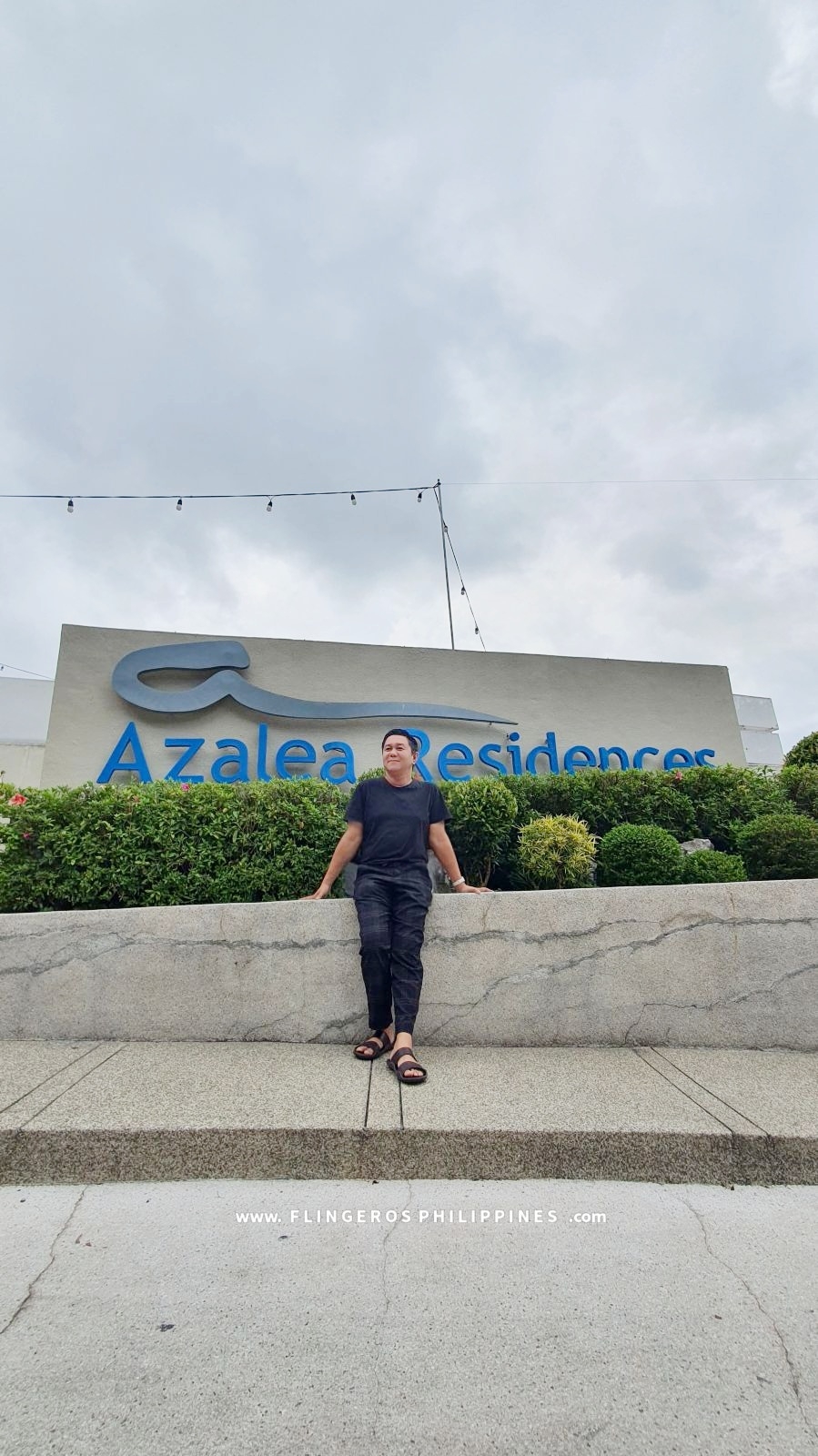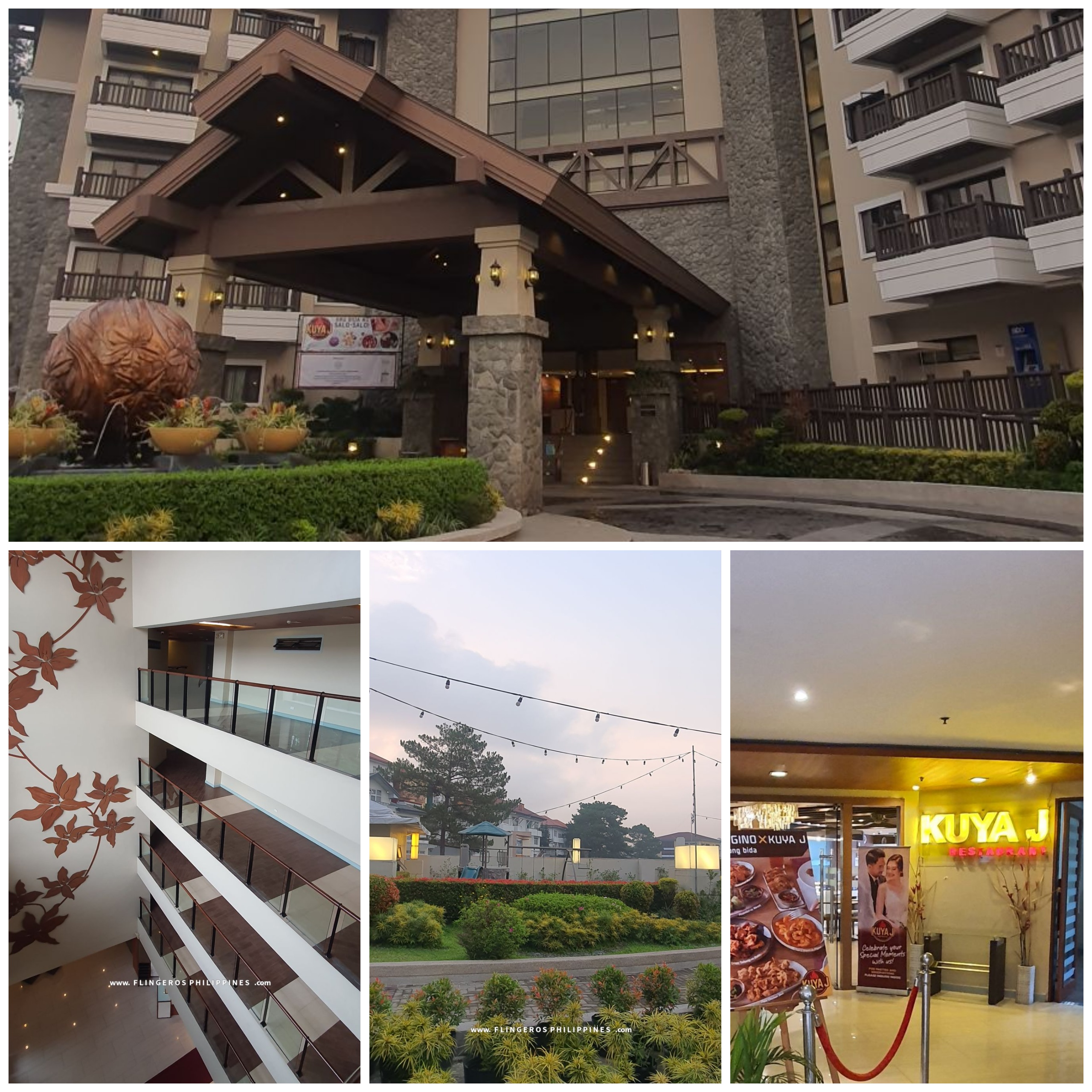 I had the chance to stay at the Azalea Hotels & Residences last May 2023. We arrived super early for our booking at the bus station and Azalea has arranged a pick-up hotel transfer service for us  which was a great relief because I was still half asleep.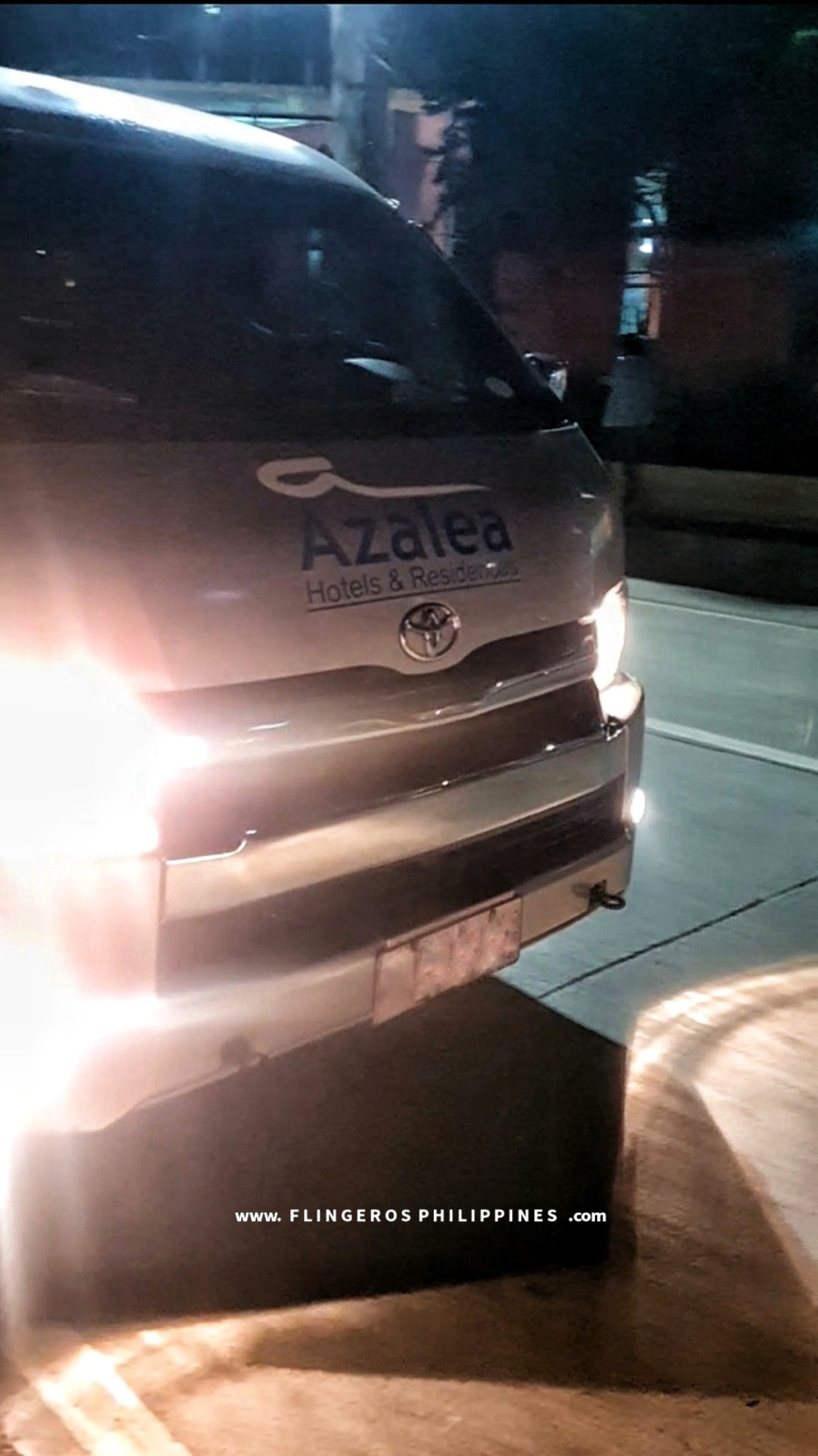 Upon arriving at the hotel, fortunately, our room was already available even before the usual check-in time and Azalea let us check-in, a super plus for great hospitality!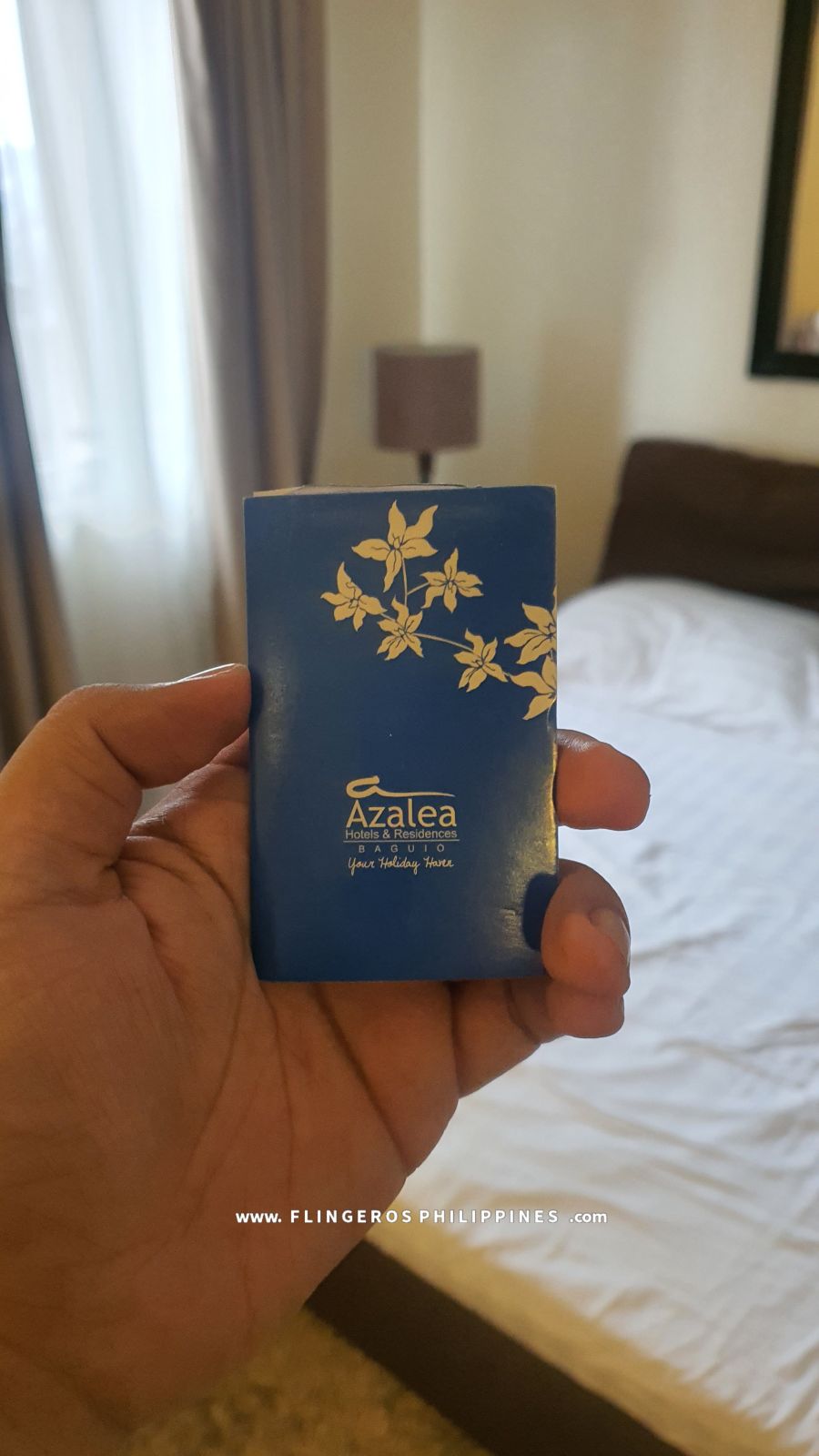 I checked into a two-bedroom serviced room together with another blogger, a 60 sqm room with the ff amenities:
One room with a Queen-size bed and an ensuite bathroom (T&B).
NOTE: Ensuite means the bathroom is connected to the bedroom and usually marks the primary or the master bedroom. T&B means toilet and bath/shower room.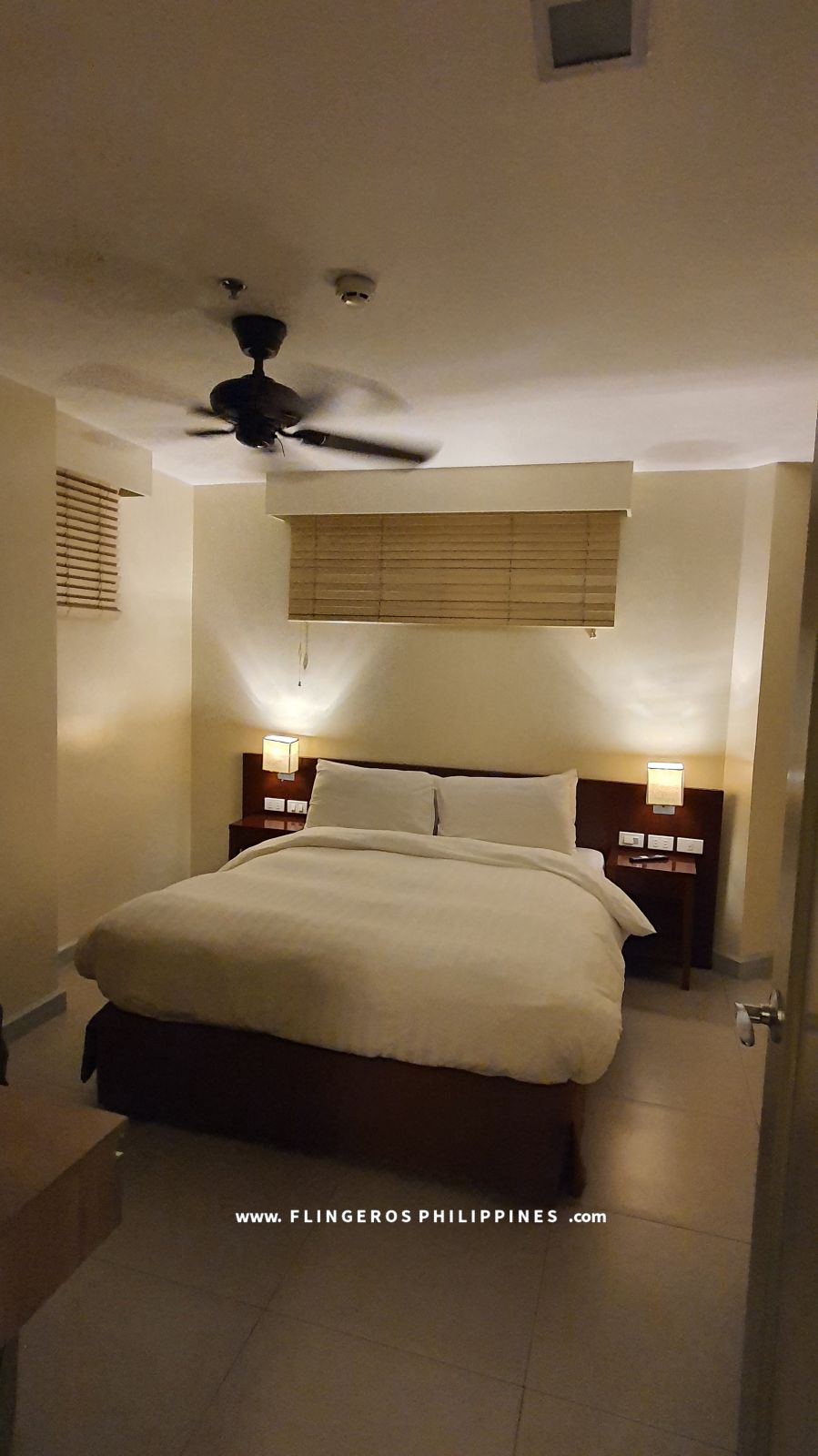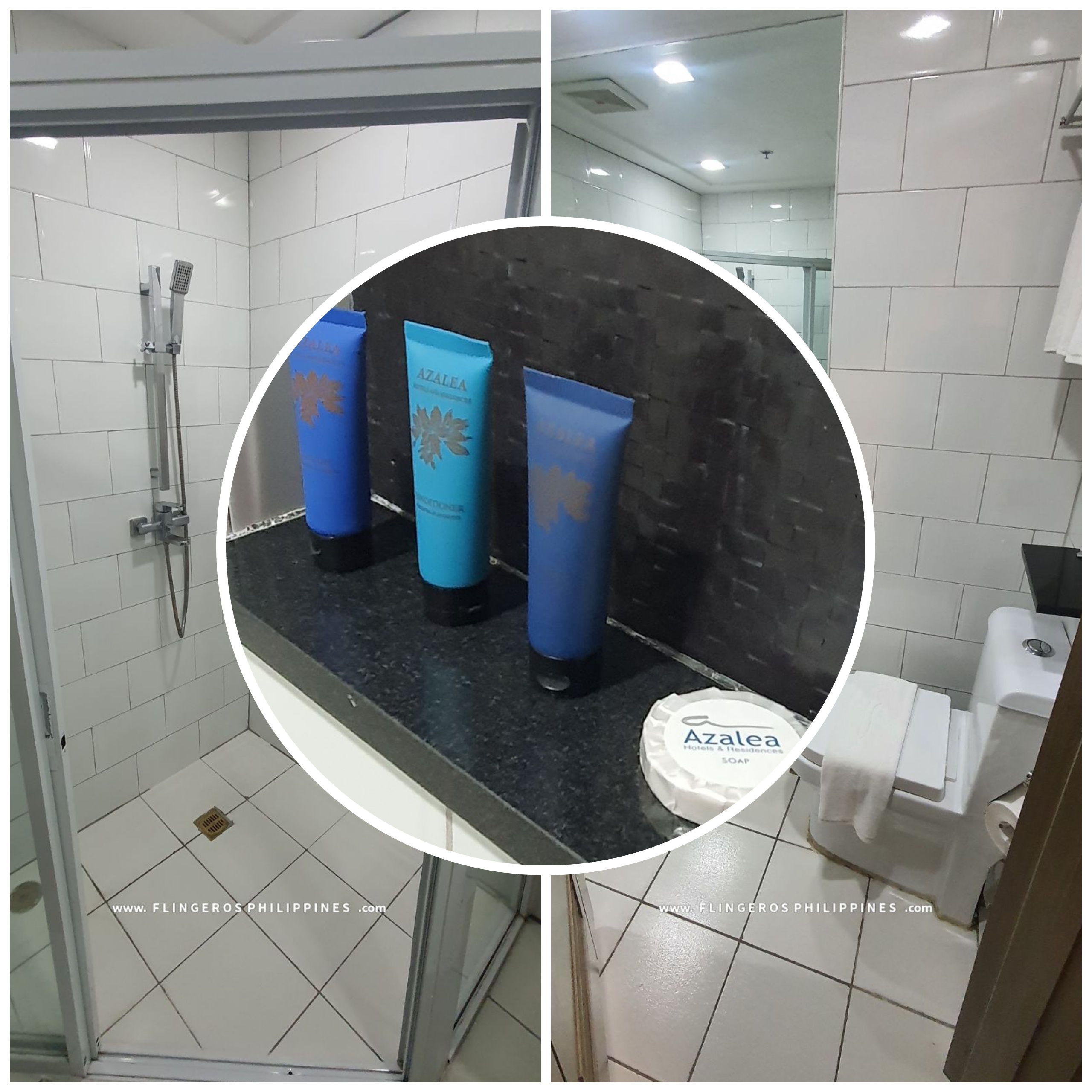 One (1) Full-size bed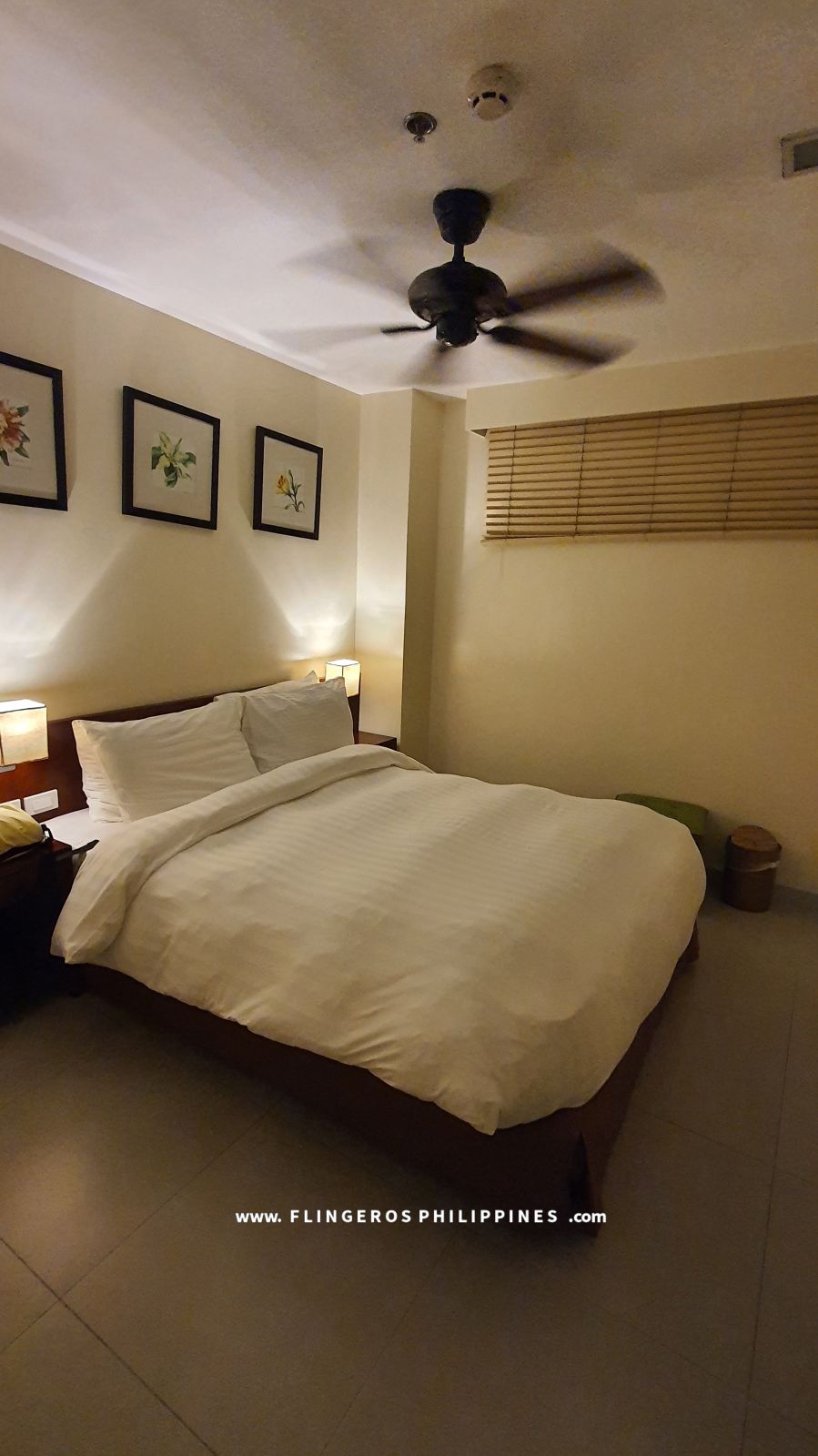 One (1) Convertible sofa bed in the living area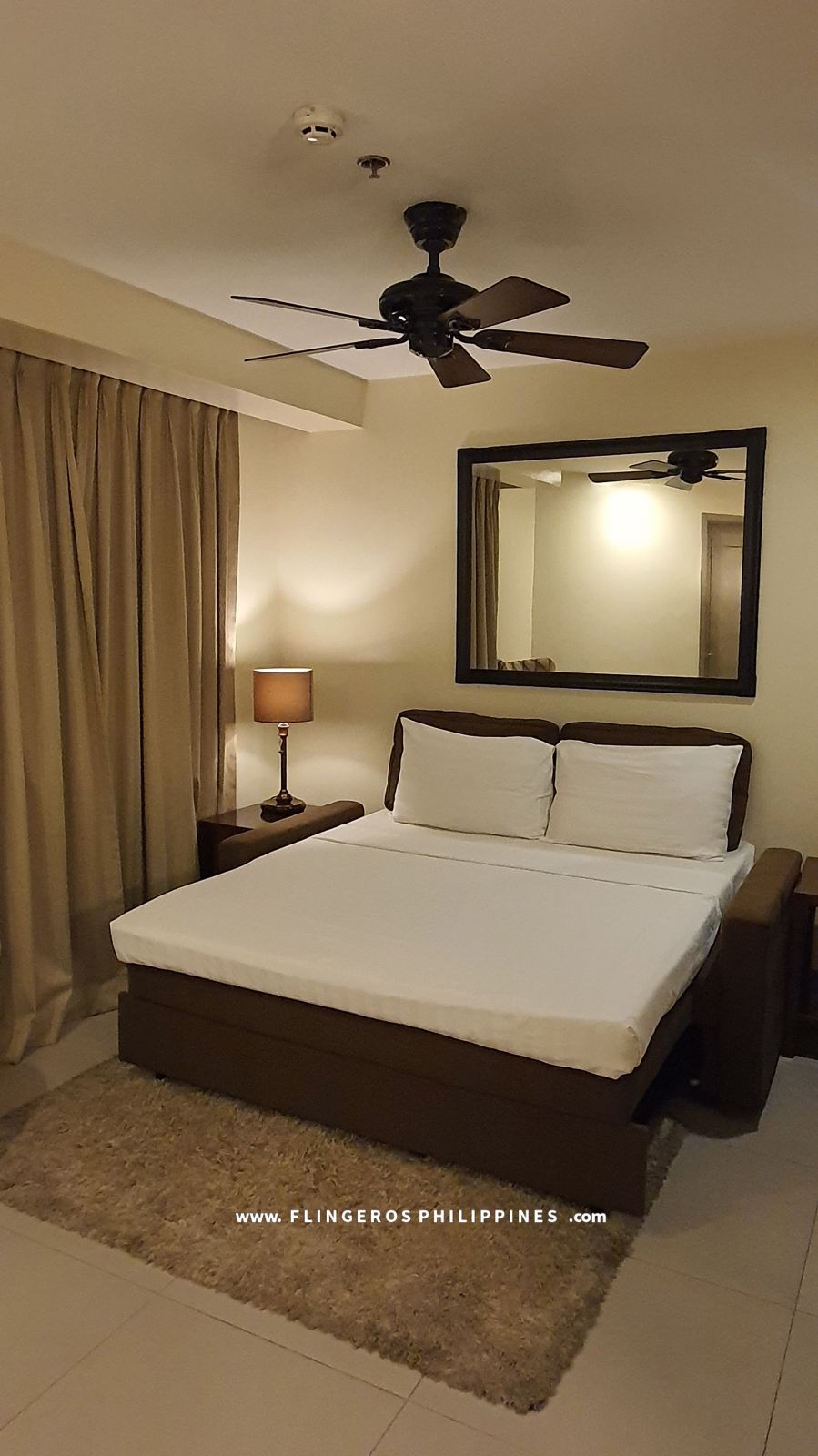 This suite can accommodate 4 adults, 2 kids or 6 adults. I took the room with the ensuite bathroom (T&B) which is kinda like the master bedroom, while my friend took the other room with a separate bathroom (T&B). The next photo illustrates a similar room configured like ours.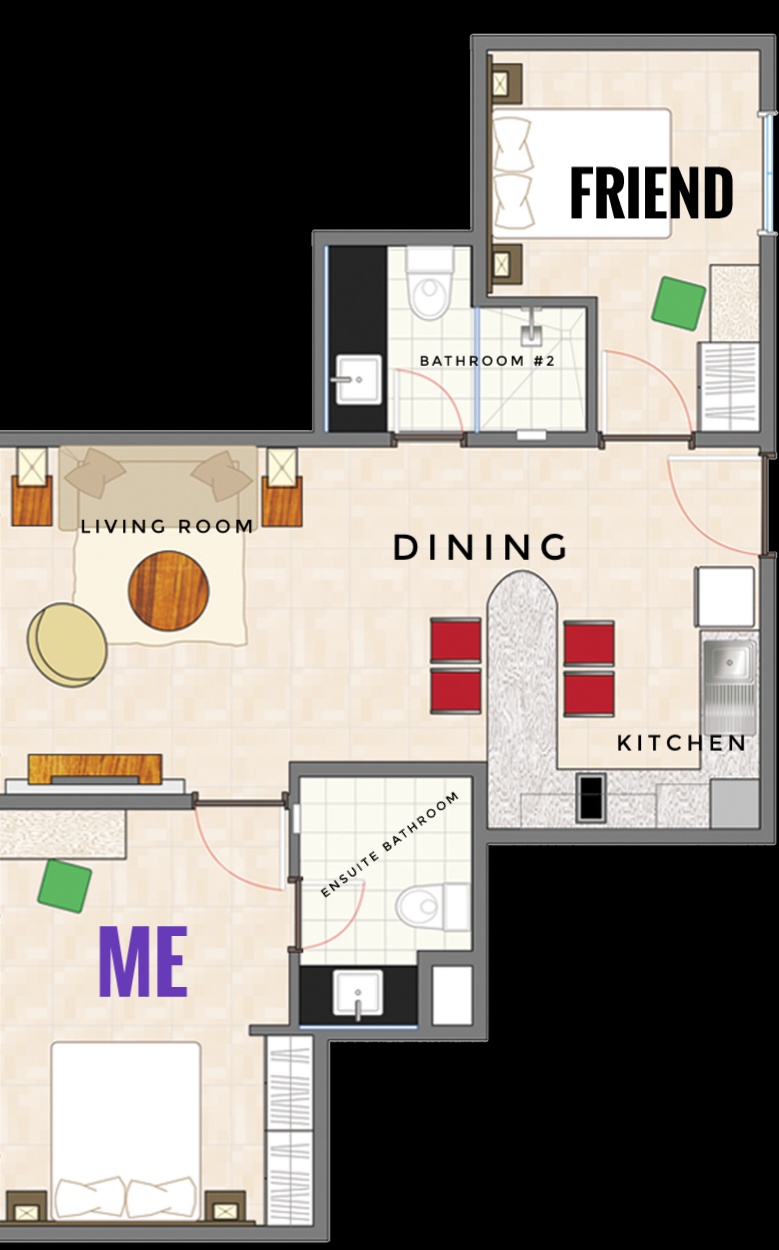 The suite has an open layout design with a well-appointed kitchen, dining, and living spaces.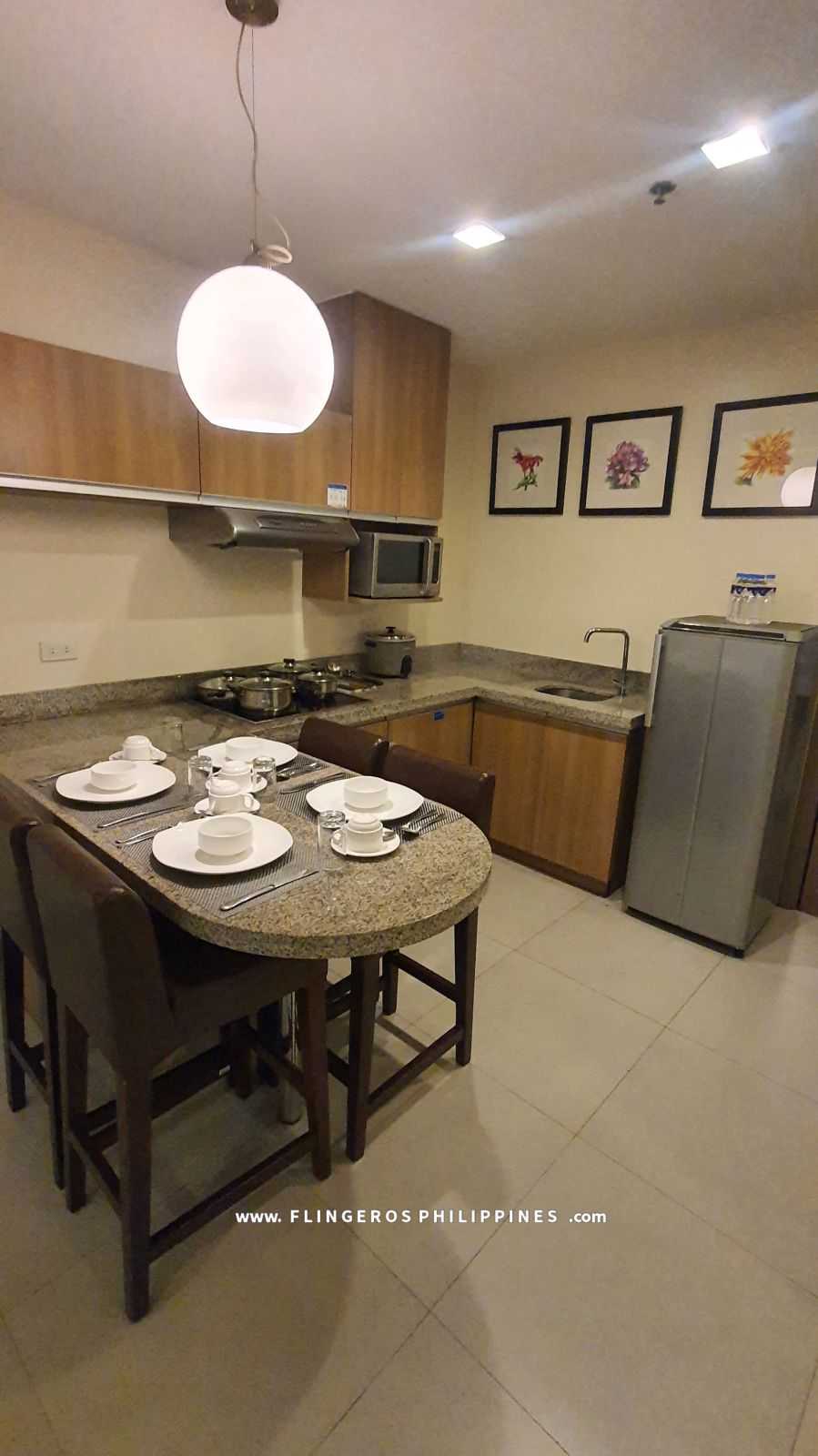 The room had it's own fully-functional kitchen with basic appliances, cooking and dining utensils one need for eating and even for food preparation.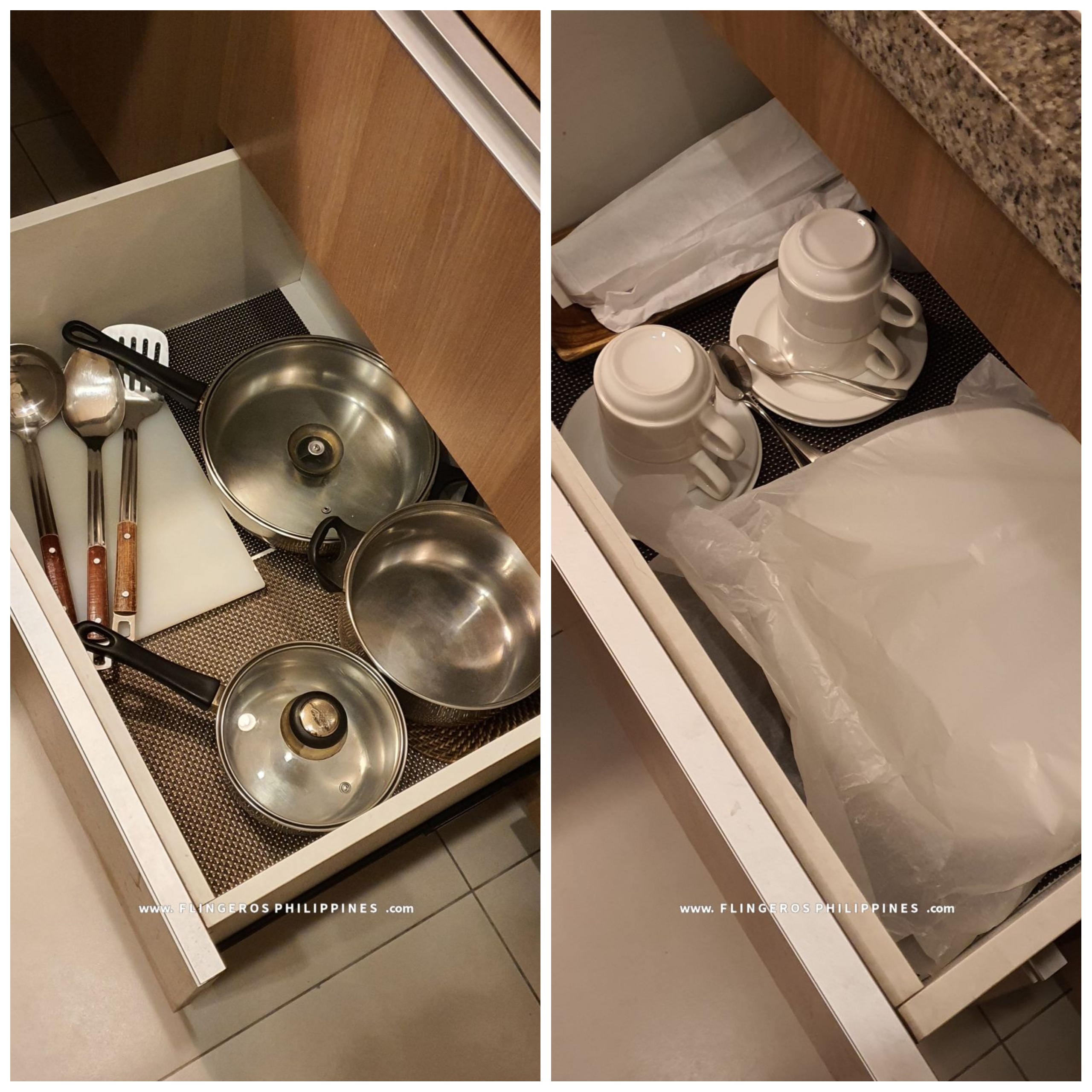 A dining area which can double as a working space for the workaholics.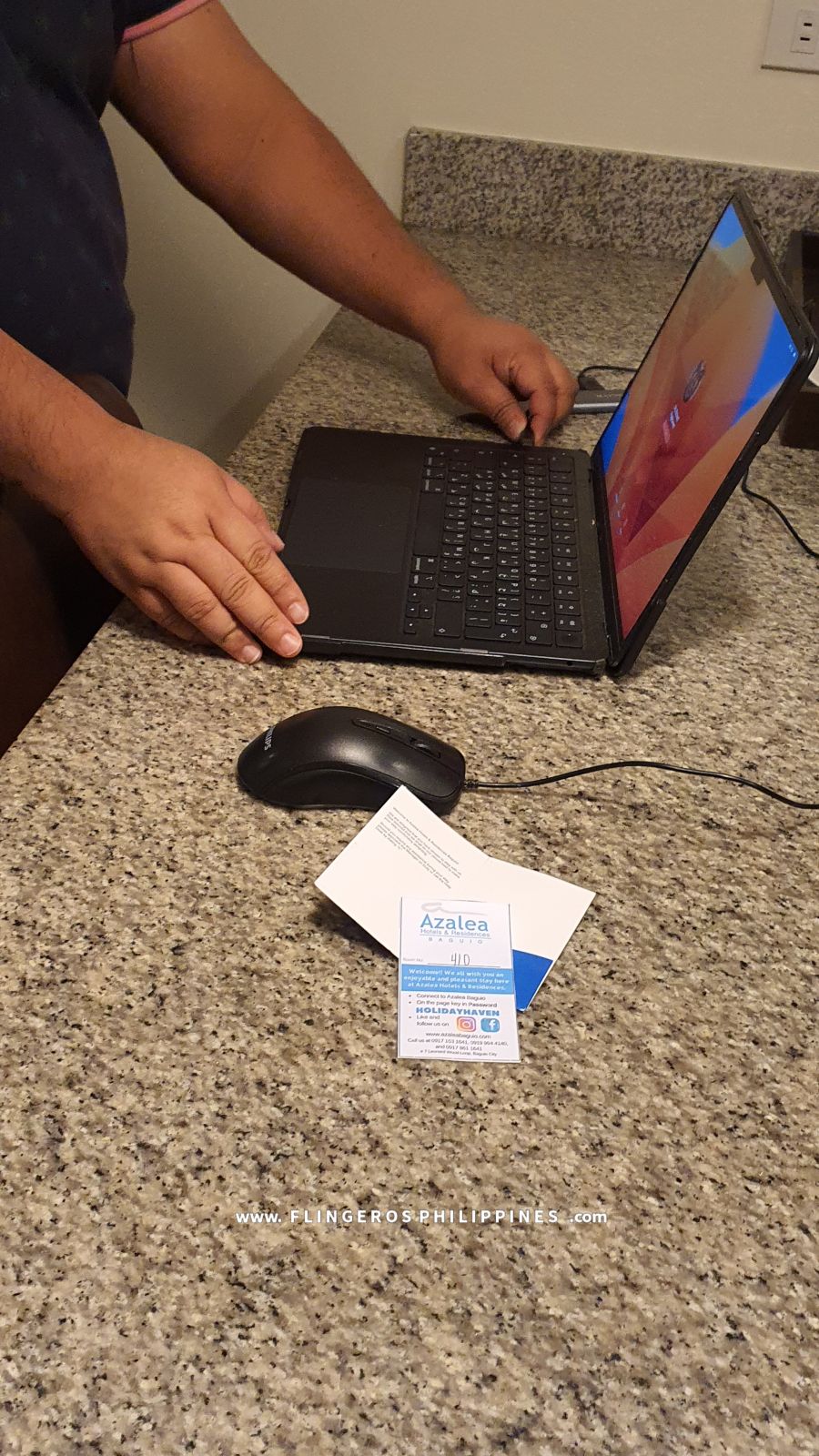 And a separate shared bathroom (T&B) for the entire suite.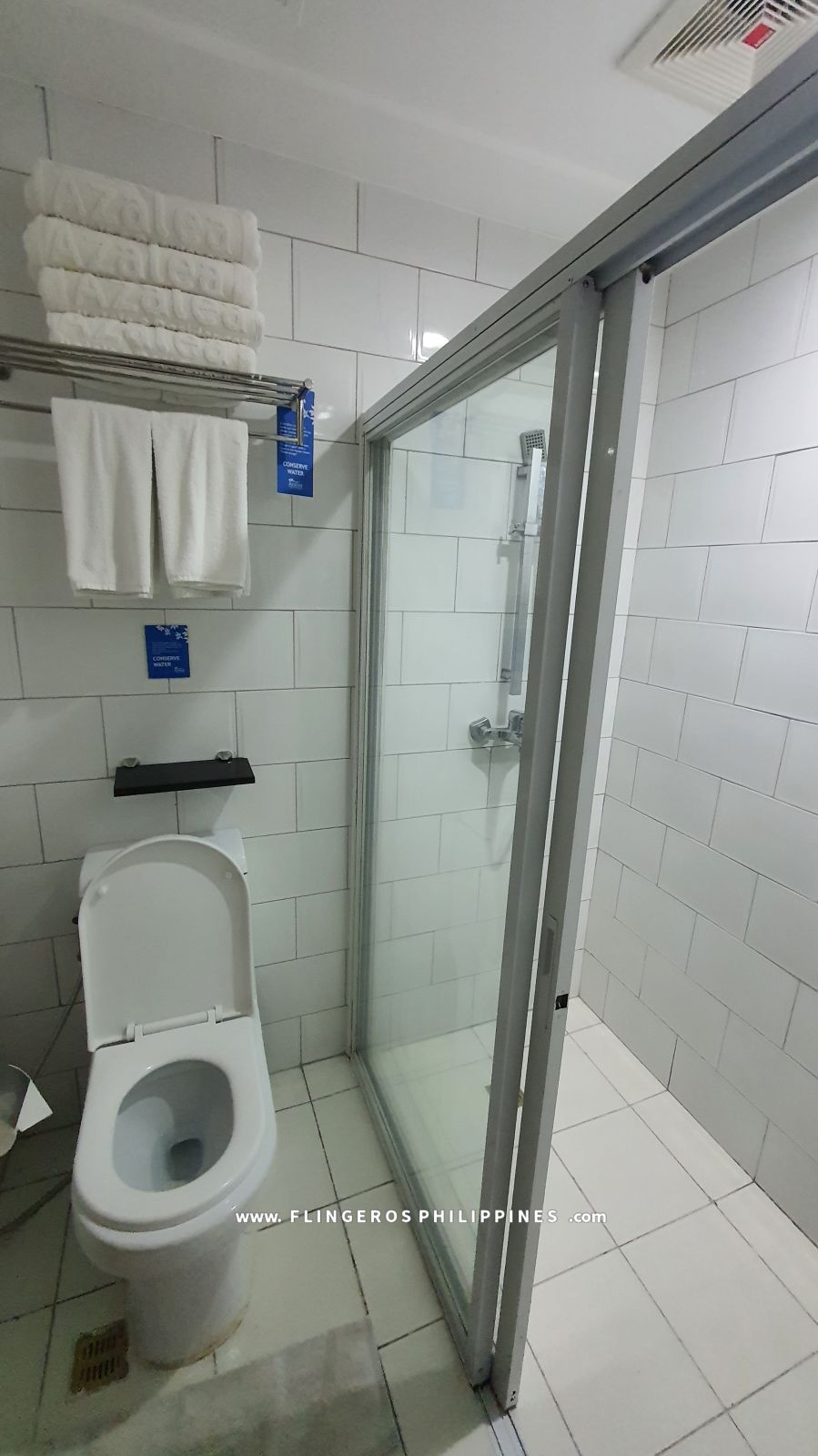 Mind you, there are NO AIRCONDITIONING UNITS in the suites and rooms, which is common in Baguio, but what I love about it is that the cool and chilling Baguio breeze can still be felt inside. They have provided the rooms with a ceiling fan for those who still want to lower the temperature.
And that was about the suite, how about my room?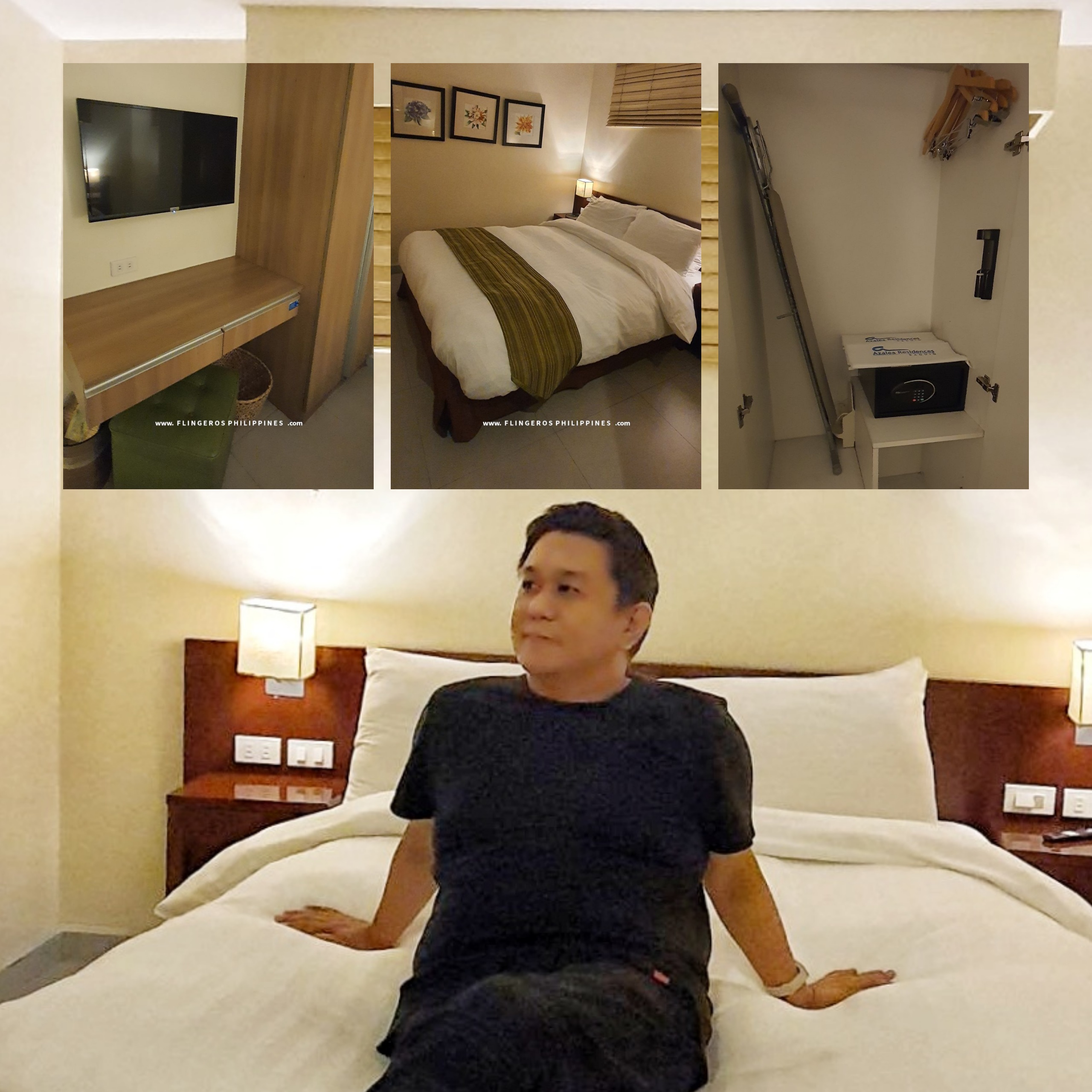 I really had an enjoyable and comfortable stay in my room! As much as I would love to go out and explore Baguio, there is this magnetic force drawing me back to my room at the Azalea. Reason or rather reasonsss? My room has an Ultra-Comfortable Bed with imported linens, a right-sized cabinet for hanging clothes, a personal table, LCD TV, hairdryer, ironing facilities, toiletries, a hot and cold shower, a strong FREE wi-fi connection… what else can I ask for?! The room was a total knock out, it felt like comfortable condo-living.
Curious about the other rooms that they offer?
SUPERIOR ROOM
Ideal for small families or couples on a short Baguio break.

Room Size: 30 sqm
Occupancy: 2 Adults, 2 Kids/ 2 Adults
Bed Configuration: One (1) Queen-size bed One (1) Convertible sofa bed
DELUXE HOTEL ROOM
All the comforts of a grand hotel that is perfectly sized for a small family.

Room Size: 30 sqm
Occupancy: 2 Adults, 2 Kids/ 3 Adults
Bed Configuration: One (1) Queen-size bed, One (1) Convertible sofa bed
PREMIER ROOM
Two beds and a stunning view, perfect for friends or a small family.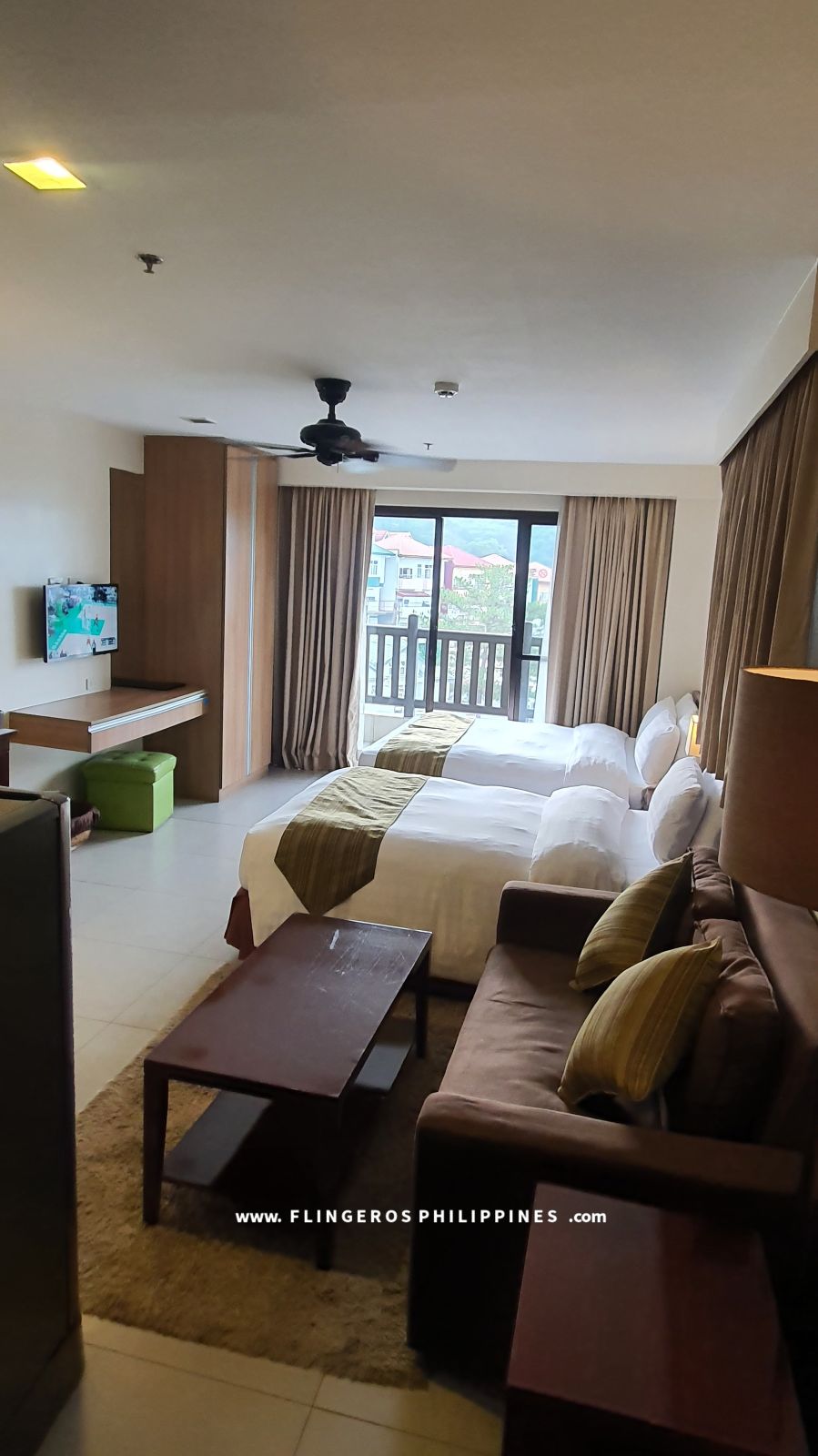 Room: Size 30 sqm
Occupancy: 2 Adults, 2 Kids/ 3 Adults
Bed Configuration: One (1) Queen-size bed, One (1) Full-size bed, One (1) Convertible sofa bed
ONE BEDROOM SERVICED APARTMENT
Ample holiday living space with two choices – with or without a balcony.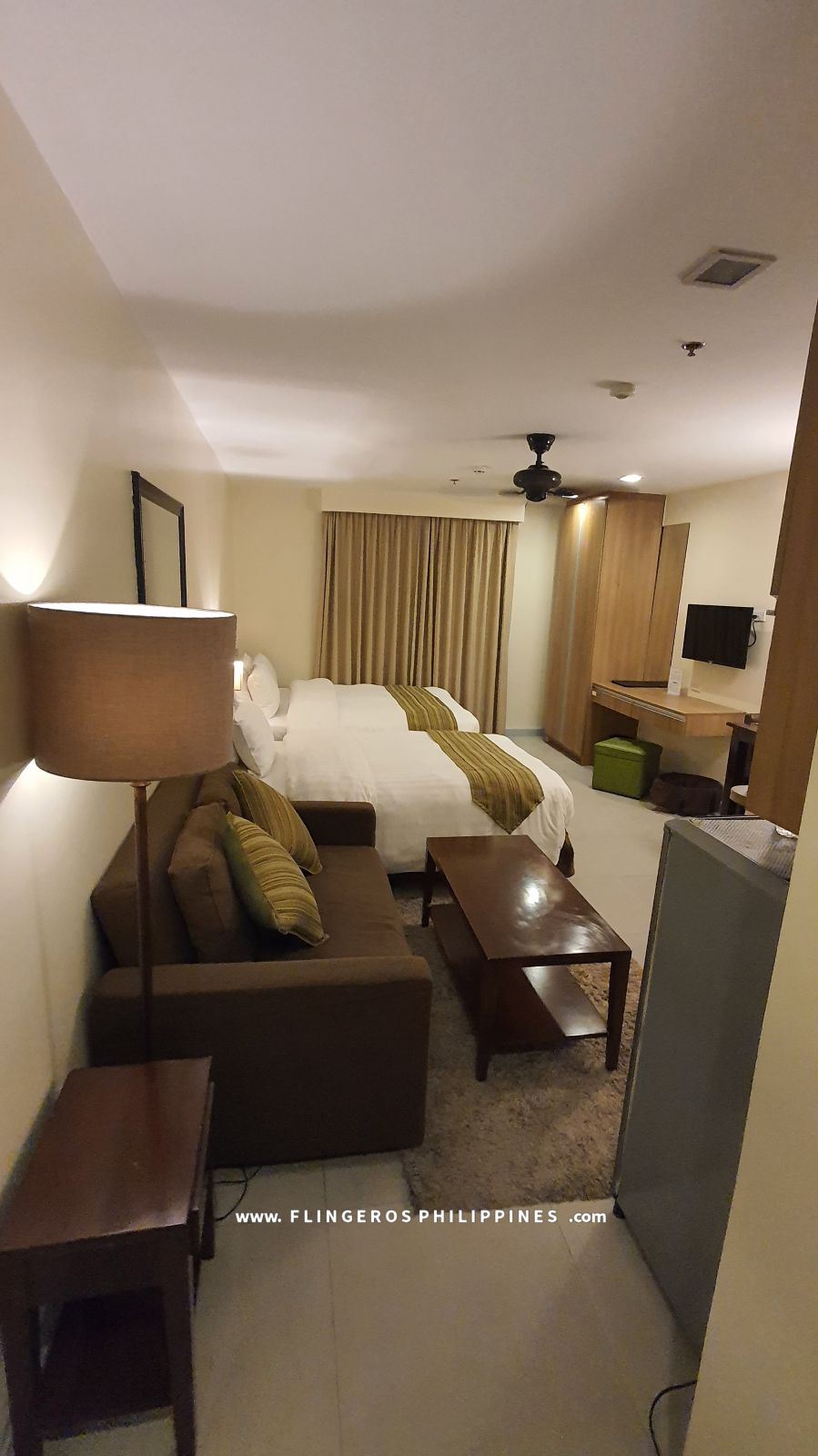 Room Size: 45 sqm
Occupancy: 2 Adults, 2 Kids/ 4 Adults
Bed Configuration: One (1) Queen-size bed, One (1) Convertible sofa bed
TWO BEDROOM SERVICED APARTMENT
One grand holiday space with two rooms to house family and friends.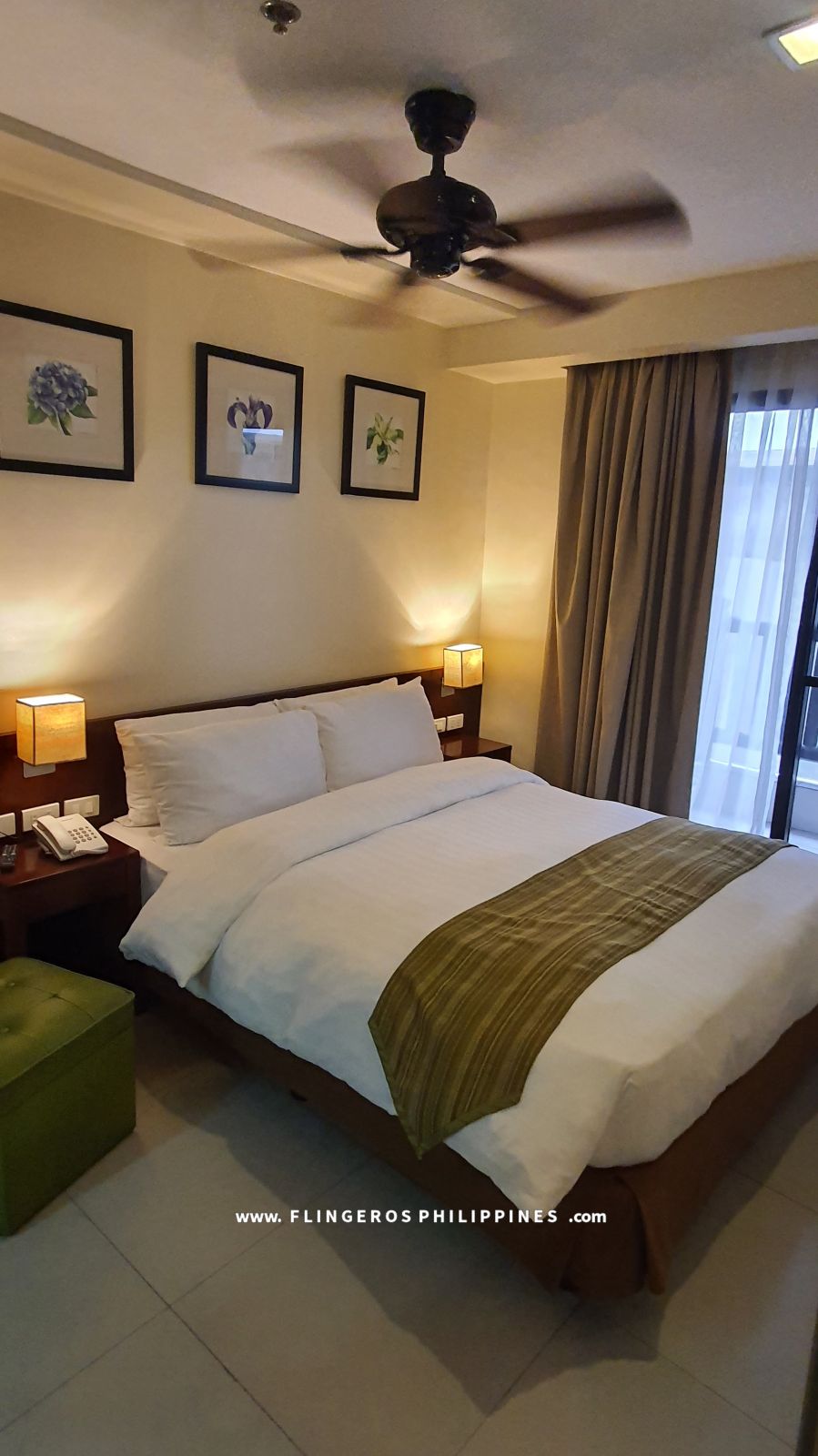 Room Size: 60 sqm
Occupancy: 4 Adults, 2 Kids/ 6 Adults
Bed Configuration: One (1) Queen-size bed, One (1) Full-size bed, One (1) Convertible sofa bed
THREE BEDROOM SERVICED APARTMENT
Enough room for a holiday party so that the bonding can begin upon check-in.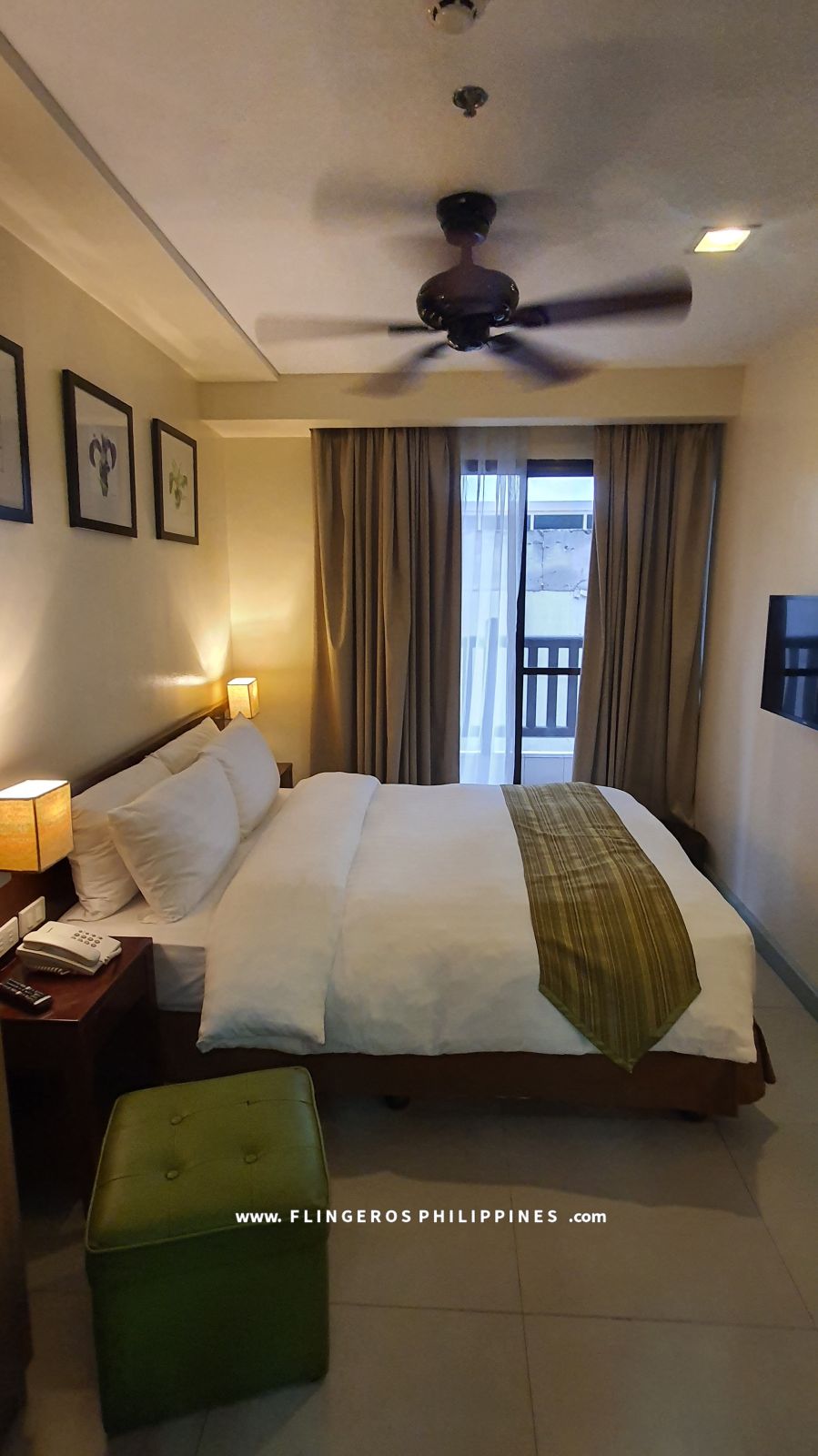 Room Size: 80 sqm
Occupancy: 6 Adults, 2 Kids/ 8 Adults
Bed Configuration: One (1) Queen-size bed, One (1) Full-size bed, One (1) Convertible sofa bed
Here is the current pricelist as of May 2023 but please contact Azalaea Hotels and Residences to confirm for the latest prices.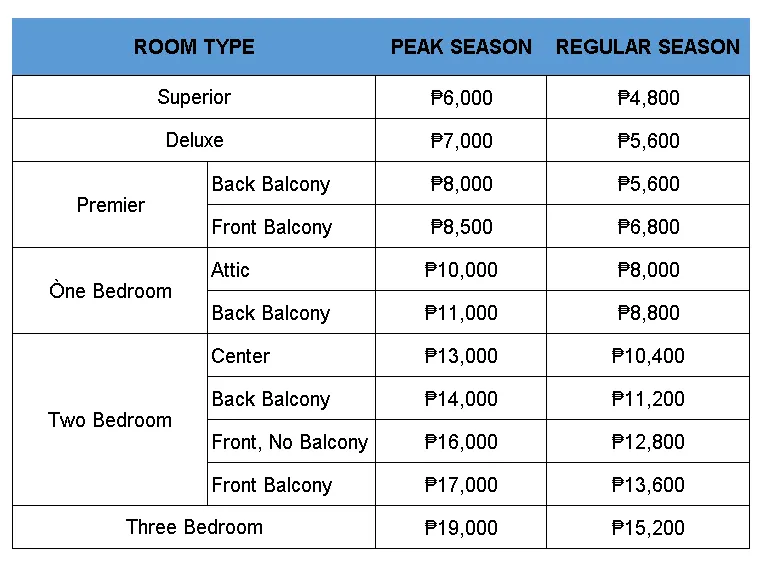 What are the common facilities in most of their hotel rooms and serviced apartments? 
Well-appointed living and entertainment amenities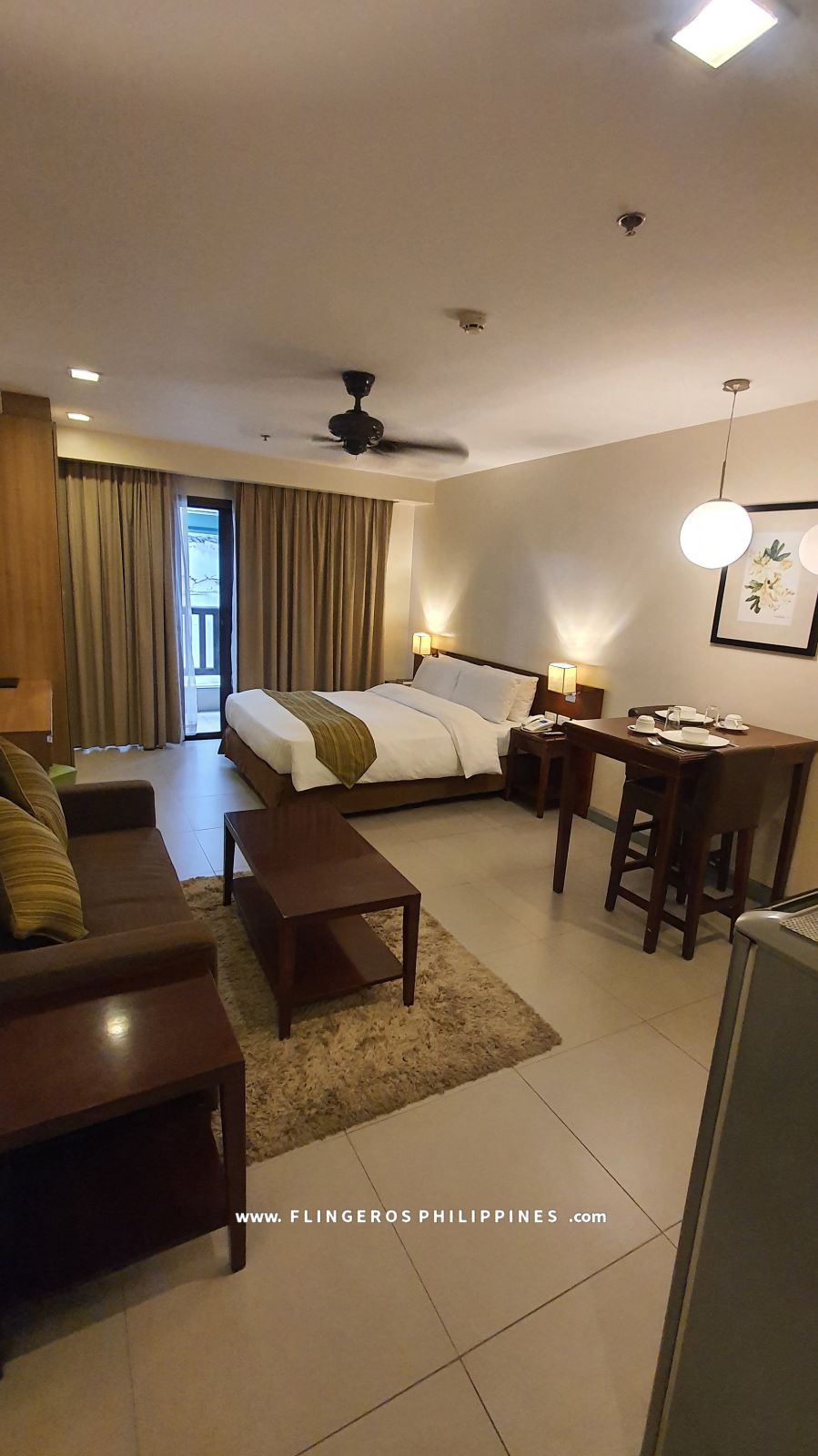 Basic kitchen utensils and appliances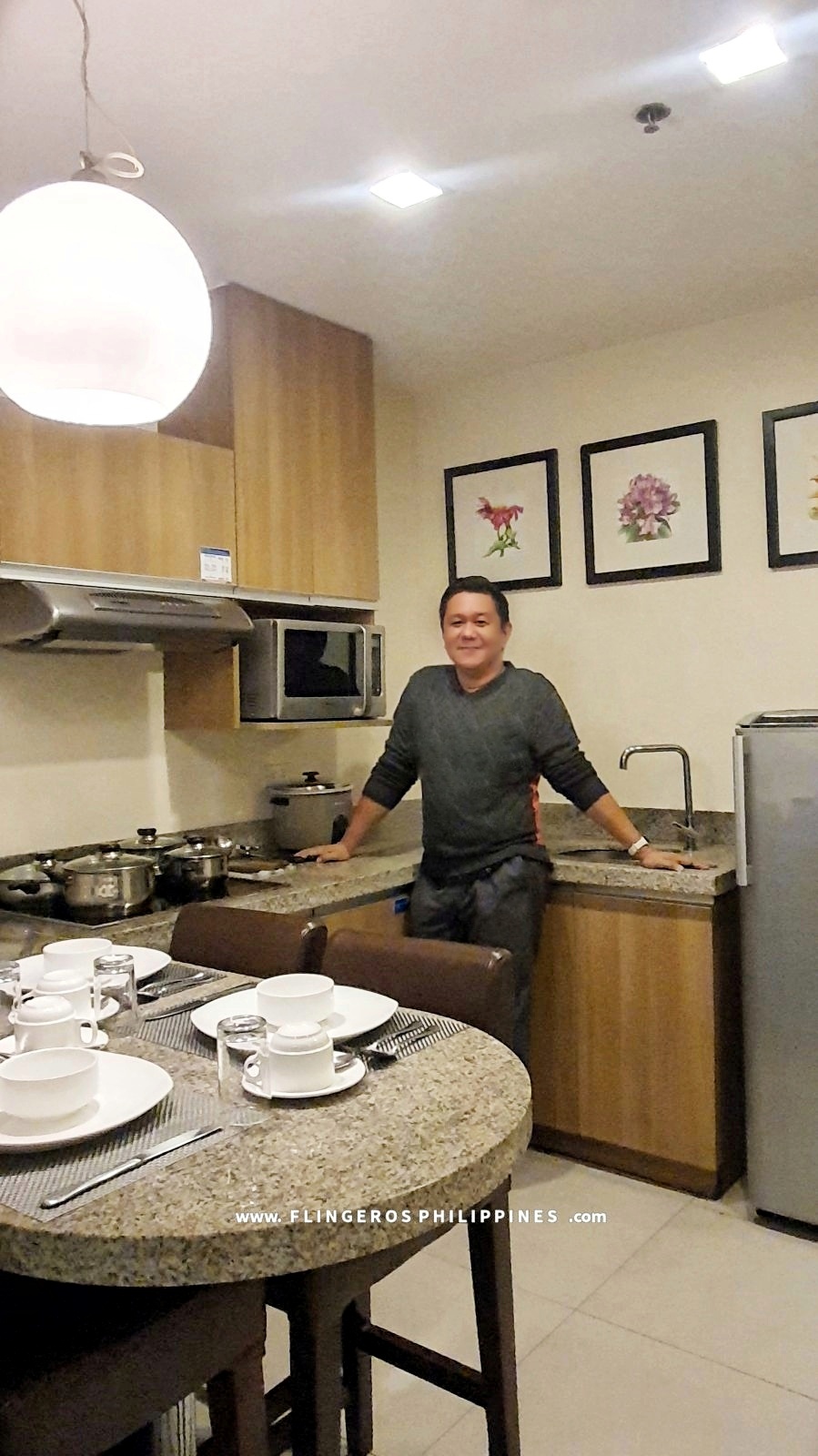 Sleep-well bedroom amenities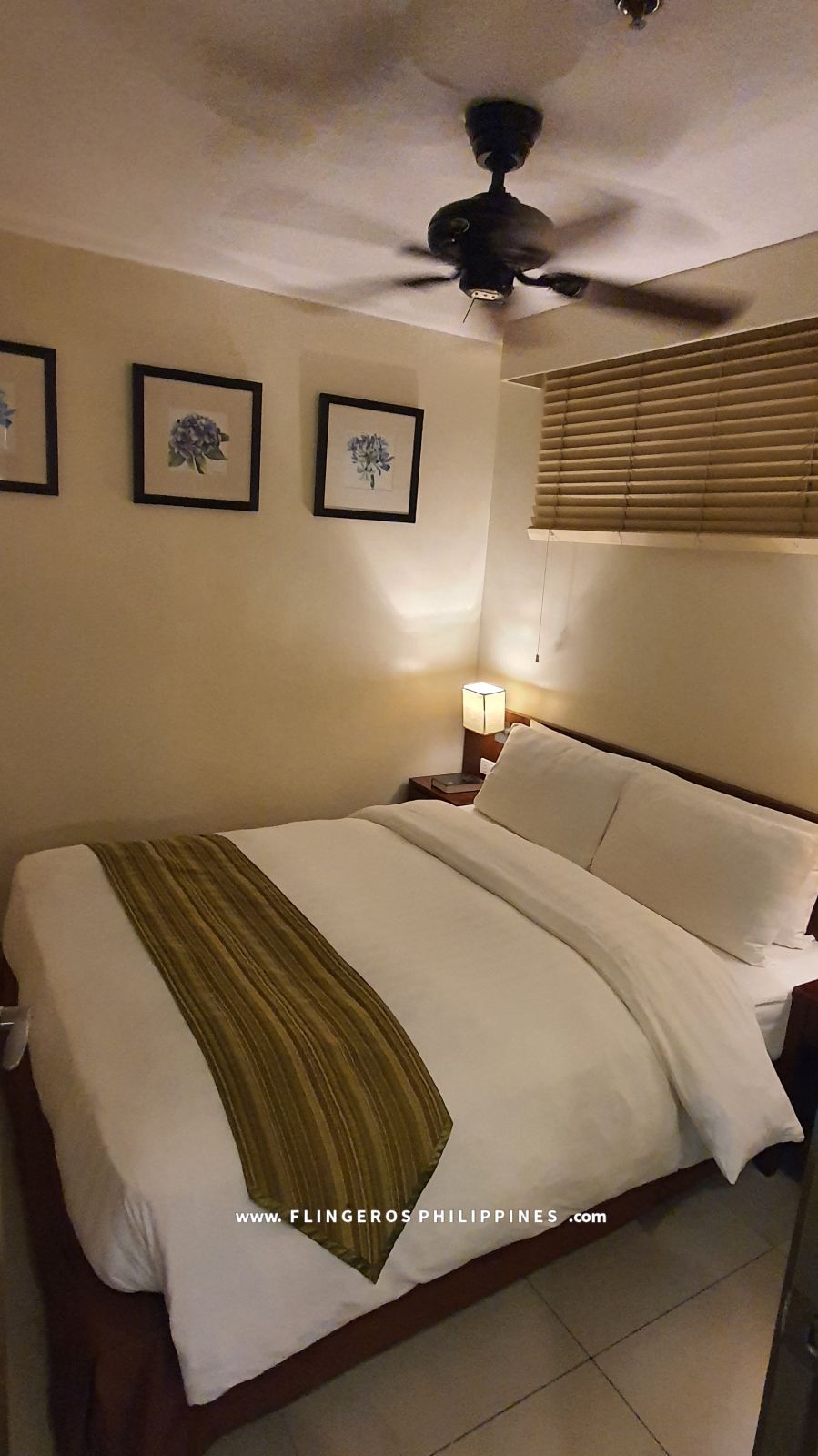 Reliable wi-fi connection
What other services/amenities to expect?
Specific pet-friendly rooms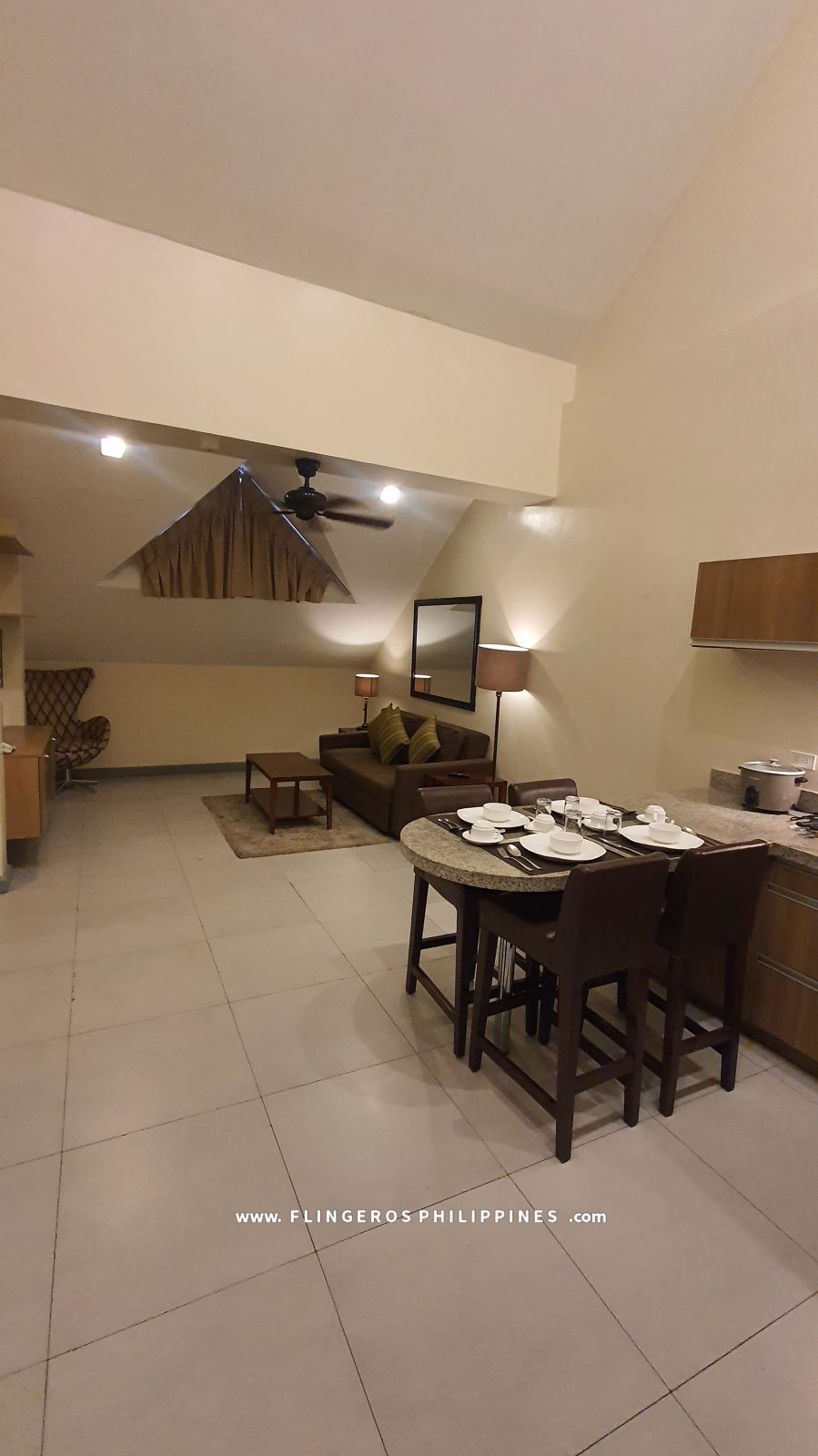 Friendly and accommodating staff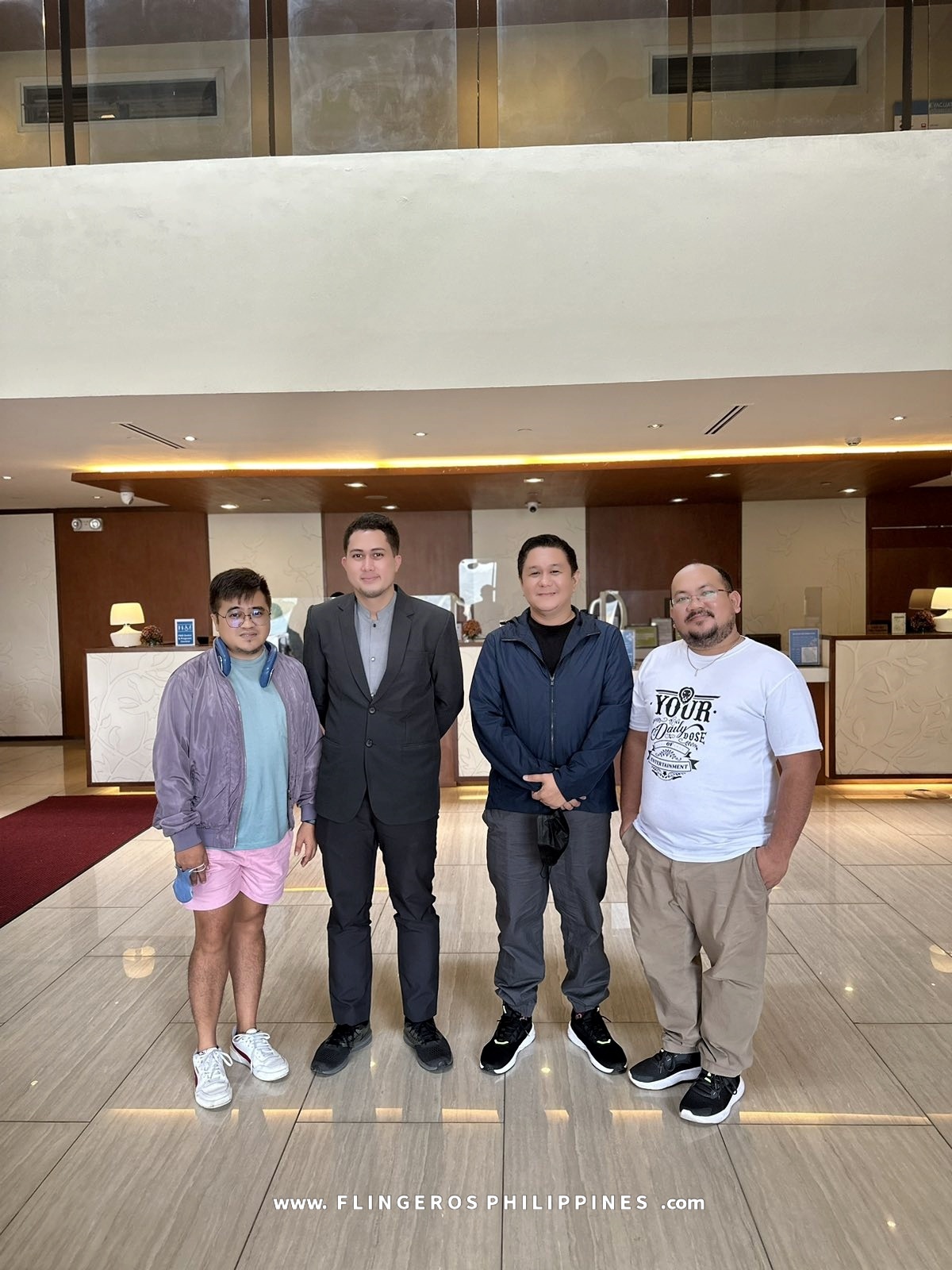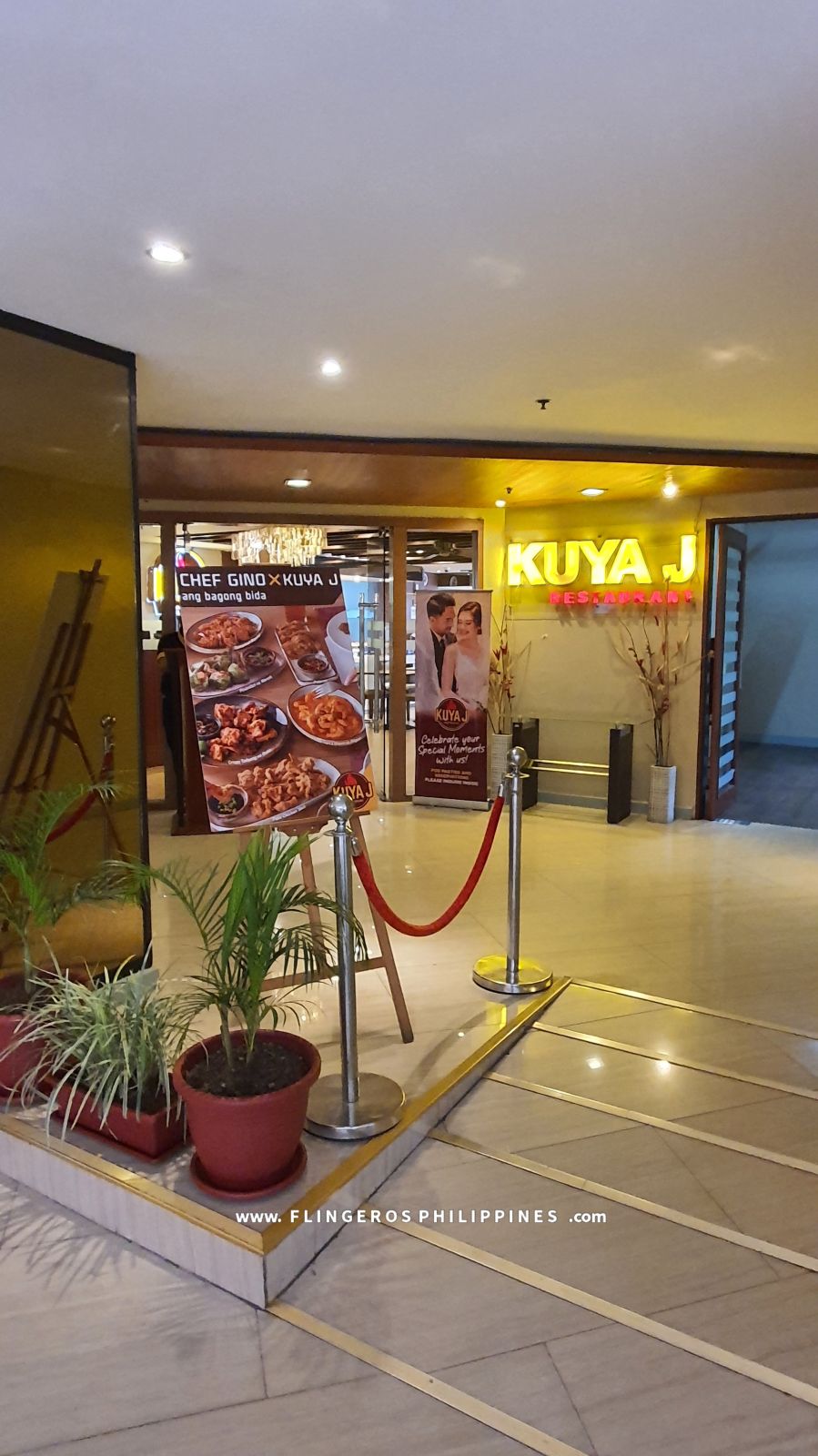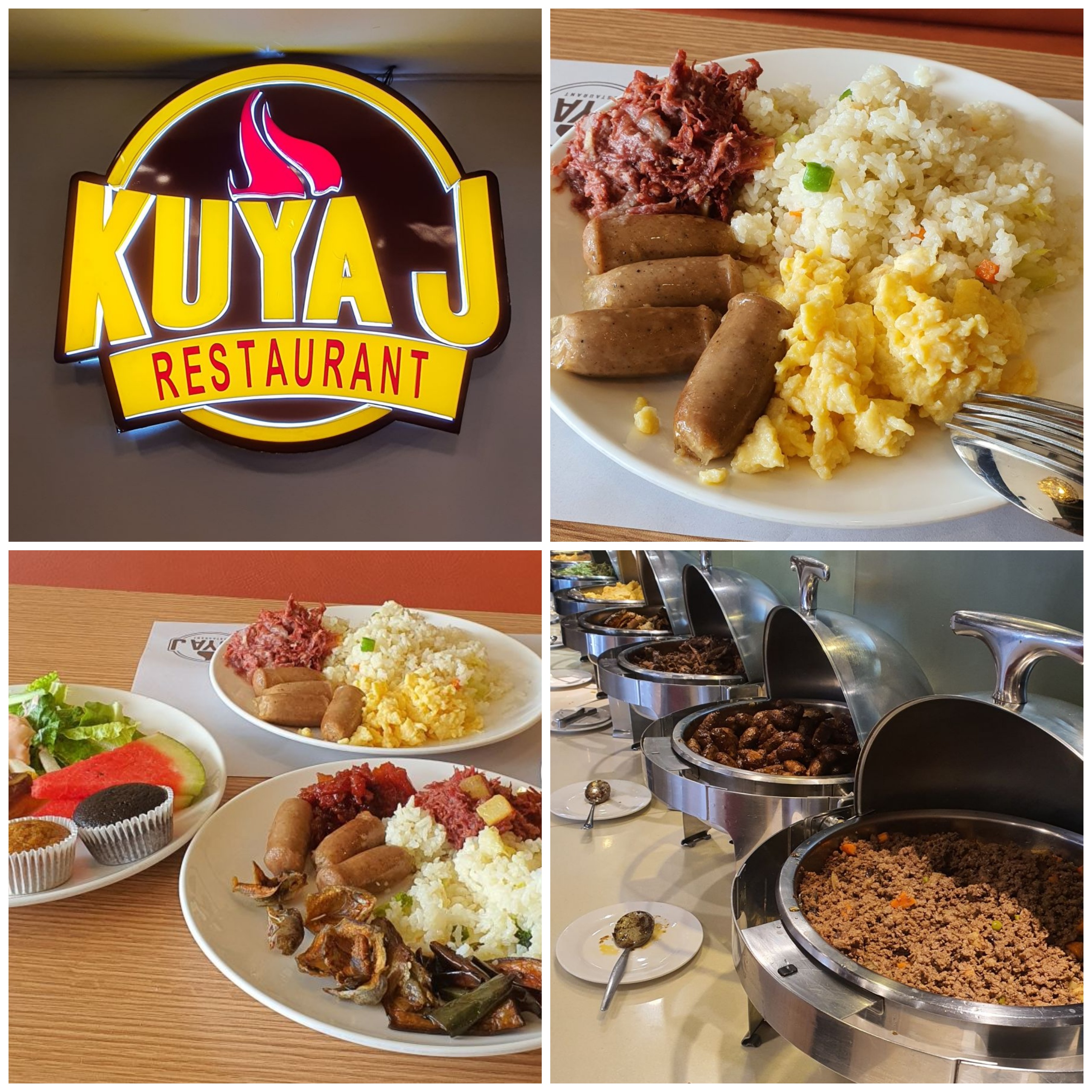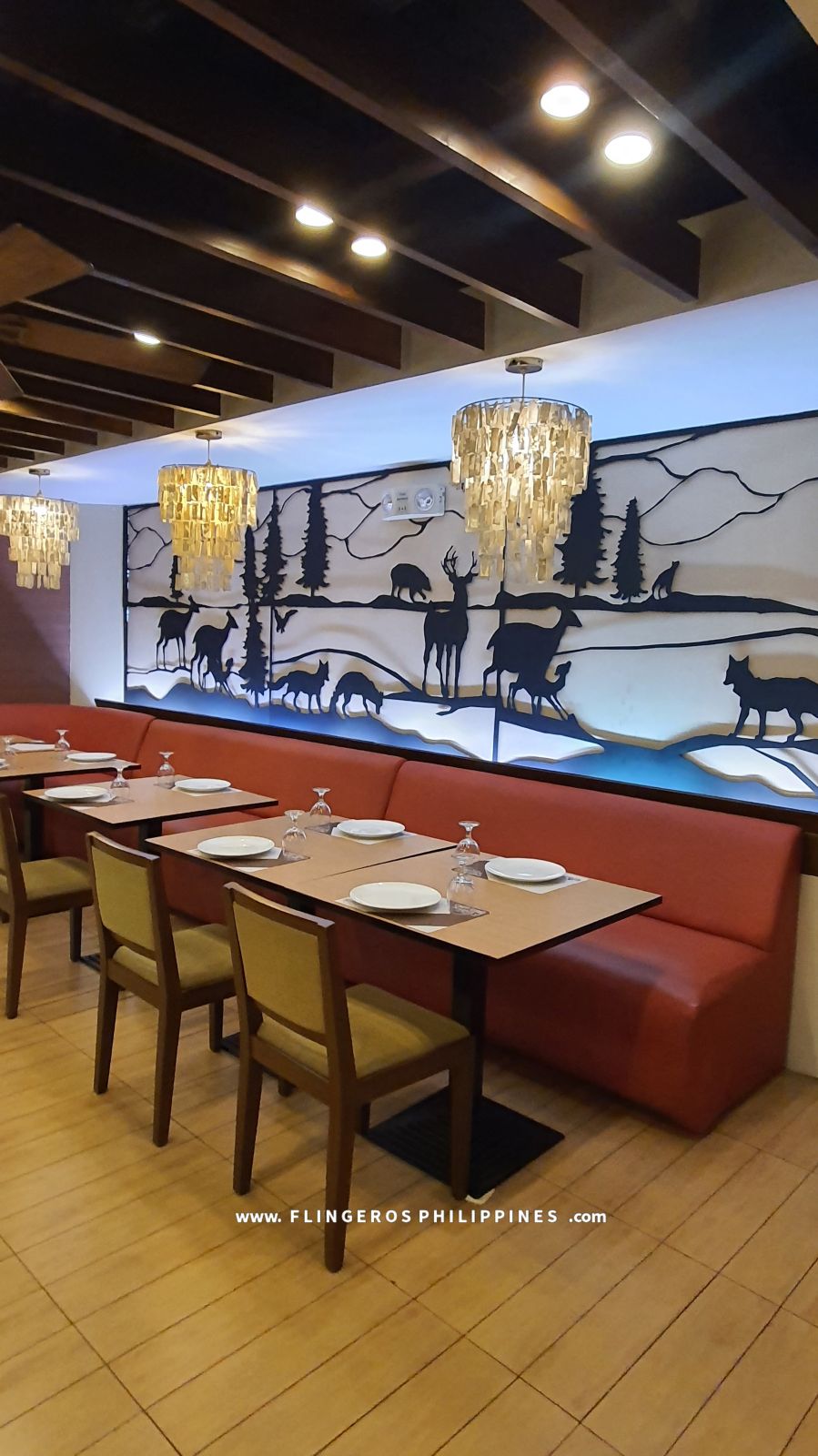 Halls, tents, and meeting rooms that can accommodate up to 300 persons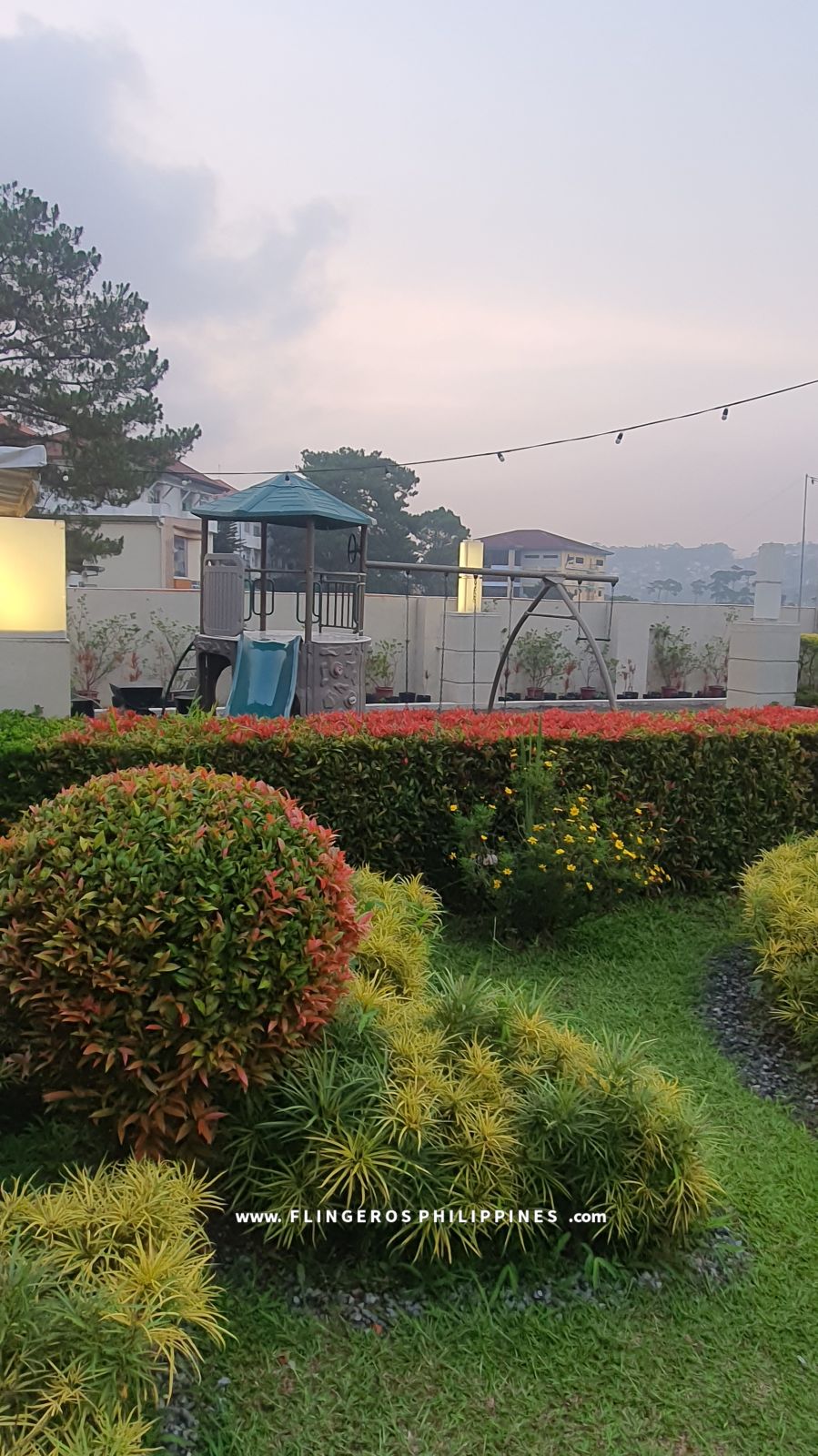 If that is not enough for you, what do you do in Baguio? I bet you will surely love Azalea Hotels and Residences and stay for long hours inside your room, but make sure to visit some of these iconic Baguio locations: just like Trip Advisor's Top 10 Best Nature & Park Attractions in Baguio which enlisted the Mines View Park, Botanical Garden, Wright Park, Pangbenga Park, Camp John Hay, Igorot Stone Kingdom, Mirador Heritage & Eco Park. You may also want to visit the cultural side and learn more about Cordilleran heritage at the Tam-awan Village or even take a food trip and try new restaurants like The Table By Mark and Valencia's Restaurant.
Azalea Hotels and Residences is not only a place for rest while you are in Baguio but is really a destination for finding great comfort because of  their impeccable top-quality staff service and world-class and modern-day amenities. I am glad I was able to try their place; now there is another reason to come back to Baguio!
Azalea also opened their doors in the captivating island of Boracay with Azalea Boracay and envisioning to offer the same comfort and convenience in key destinations in the Philippines, Azalea Hotels and Residences is set to rise in Davao, Cebu and Angeles City and how wish I could also visit these branches soon!
Here are important information on how to contact them:
AZALEA HOTELS AND RESIDENCES BAGUIO
📍Location: 7, 2600 Leonard Wood Loop, Brgy, Baguio, 2600 Benguet
📍Google Maps: https://maps.app.goo.gl/hMrSxqG9GsWwMTss9
☎️ Contact: 0917 861 1641
🌏 Website: https://www.azaleabaguio.com/
To know more about Azalea Hotels and Residences, follow their social media accounts:
Facebook: https://www.facebook.com/AzaleaBaguioPH/
Instagram: https://instagram.com/azaleabaguioph
Tripadvisor: https://www.tripadvisor.com.ph/Hotel_Review-g298445-d2442908-Reviews-Azalea_Residences_Baguio-Baguio_Benguet_Province_Cordillera_Region_Luzon.html
#Azalea #AzaleaBaguio #Baguio #BaguioCity #WhereToStay #WhereToStayInBaguio #baguiofeels #baguiocity2023 #baguioeats #TravelPH #travel #ItsMoreFunInThePhilippines #EatsMoreFunInThePhilippjnes #FoodFlingsPH #FlingerosPH #SirJowjow #SaanSaPH #TheJLJmedia