Missing the experience of dining in with friends and loved ones, here are a few tips to keep it safe
The global COVID-19 pandemic has many unfortunate effects in our daily life. One of them is that we have to stay at home for our health and safety.
This is why dining outside when lockdowns are relaxed is a welcome break from the everyday grind. However, just because restrictions are eased, it does not mean that COVID-19 is gone. The freedom to go outside and eat out carries risk that we can overcome while keeping safe.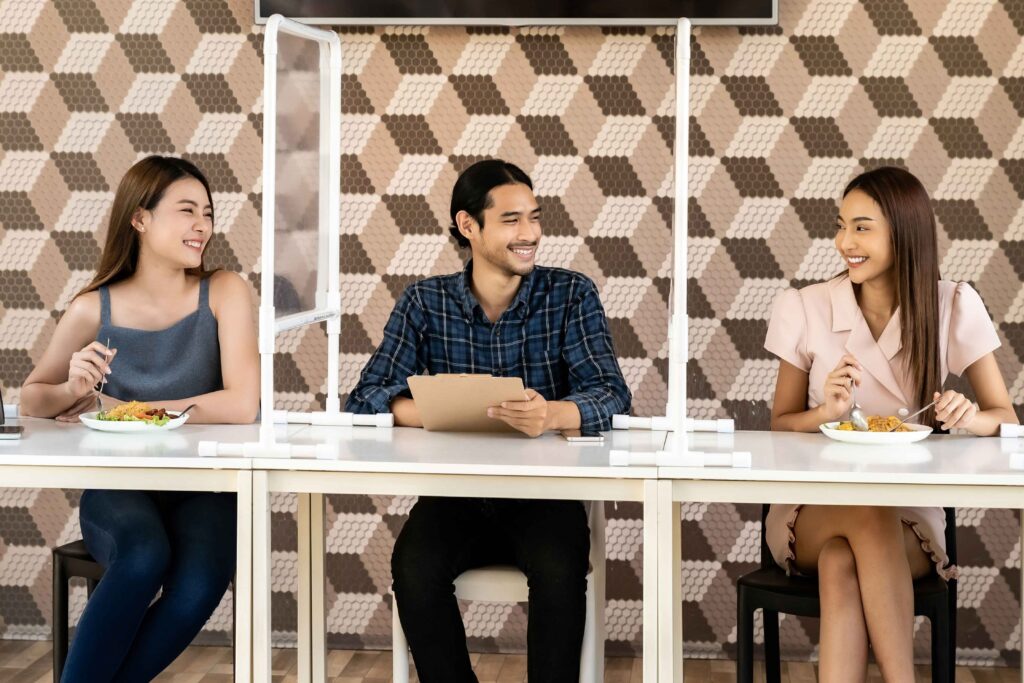 Here are some tips to keep you safe and healthy when dining out:
1. Get vaccinated as soon as possible
This goes without saying—getting vaccinated is our best bet to protect ourselves from the worst effects of COVID-19.  Studies prove that vaccines are your best defense against it. Getting vaccinated protects yourself and your loved ones.
2. Try to dine al fresco as much as possible
You have been indoors too long. Enjoy the sun and breathe in fresh air. Free flowing air reduces the chance of catching the virus.
3. Go to restaurants with fewer people
Make sure you go to restaurants that strictly follow the mandated occupancy rate. You still want to minimize the risk of getting the virus, and the more people there are in a single place, the higher the chances are.
4. Wear a mask and a face shield
Do not take off your mask unless you are ready to eat. As they say "an ounce of prevention is a pound of cure"
5. Practice social distancing and sanitization
Even when you're vaccinated and wearing the right PPEs, it's still best to practice social distancing and constant sanitization. Wash your hands before and after eating. For good measure spray some alcohol on your hands. Go ahead, dress up, put on some make up and spritz your favorite perfume. You are now ready to meet up with your favorite people and catch up over your favorite food.
Don't forget to take advantage of exclusive deals and promos to make the most of your experience with your EastWest credit card. Here are some restaurant promos for EastWest credit cardholders that you can take advantage of:
Las Casas Quezon City – 10% off on food and beverage for a minimum spend of P1,500
Firehouse Pizza, Crimson Hotel Filinvest City, Manila – 40% off on a la carte menu
Burgoo – Free Seafood Linguini for a minimum food purchase of P750 and a beverage order
Gumbo – Free Chicken Parmigiana for a minimum food purchase of P750 and a beverage order
Don't have an EastWest credit card yet? Apply NOW! Chat with our ESTA Chatbot on Facebook Messenger at www.ewlend.com/creditCard, visit bit.ly/EWBCreditCardApply, or head to your nearest EastWest store to find out more and apply for an EastWest credit card.