- Advertisement -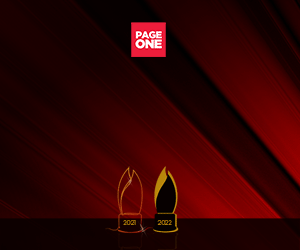 Though many say that love is enough or your presence is enough, it would still give your special someone the 'kilig factor' if you give him/her a gift on one of the most celebrated occassions in our existence, VALENTINE's DAY! But you still don't have an idea for a gift.? Well, here is one great idea for you: CRAFTED CONCOCTION.
Crafted Concoction is a premium online cocktail delivery service that provides you with personally crafted cocktails delivered straight to your door. The geniuses at Crafted Concoction provides us with the best bar and cocktail experience in the comforts of our own home. We don't have to  leave home and absolutely we will not be hassled by the ingredient hunting for that special cocktail drink. "Staying in just got a whole lot better", according to them.
If your special someone loves to drink or if your bonding time is 'occasional drinking' or what we call 'social drinking' (wink wink), then this is the way to go!
We were lucky enough to have one Mojito Kit sent to us by the owner of Crafted Concoction (Thank you!) Let's take a look on how you will be enticed to surprise your loved one with this special kit.
The Mojito Kit is inside a gift box labeled "Mojito Kit" so no surpise there, but I believe you may ask them not to put the label and put ribbons on your box (just tell them, haha! I hope this is OK with them)


Upon opening the box, you will see the Mojito Kit; all the items you need to create your very own mojito at home! Of course, all you need to buy are your great mojito glasses to pour your drink and your ice.

What's inside a Mojito Kit you ask? Clockwise starting from the left side.
2.0 oz. (375ml) Bacardi Superior White Rum
6 pieces of Fresh Limes (but it says 3 Fresh Limes in the Package Check List, maybe they gave me extra, thanks Crafted Concoction!)
1/2 oz. of Simple Syrup
48 pieces of Fresh Mint Leaves
3 pieces of 8.0 oz. (330ml) Soda Water (Scheweppes)
Cards (Classic Mojito Instruction Card and Thank you Card)
Free Crafted Conction Sticker
The Instruction Card comes with the the following information:
Ingredients
Bar Tools Required (which you can purchase separetely or use your own)
Glassware
ABV percentage (Alcohol by volume (abbreviated as ABV, abv, or alc/vol) is a standard measure of how much alcohol (ethanol) is contained in a given volume of an alcoholic beverage (expressed as a volume percent).)
Preparation Instructions

And that's it! You or your special someone are on their way to creating your very own Classic Mojito! Feel like a pro bartender for once! 🙂


Here are the other offerings and the other cocktails you can order from CRAFTED CONCOCTION from their Facebook page! Thanks to Wikepedia for some of the descriptions!
BAR TOOLS – all you need to create those cocktails at the convenience of your own home!

CLASSIC DAIQUIRI – a cocktail whose main ingredients are rum, citrus or lime juice and sugar or  a sweetener.
COSMPOLITAN – a cocktail typically made with vodka, Cointreau, cranberry juice, and lime juice.
SCOTCH OLD FASHIONED – this cocktail is considered by many to actually be the first drink ever referred to as a cocktail. It can be made with rye, bourbon or scotch whiskeys, depending on your preference. Certainly a drink for the boys but don't you just love women who love this drink too? Awesome!
MARGARITA – I know, the ladies love this drink but what's wrong with the men who love it?! This is a cocktail consisting of tequila, triple sec, and lime juice often served with salt on the rim of the glass.
And our favorite….
CLASSIC MOJITO – is a traditional Cuban highball. Traditionally, it is a cocktail  that consists of five ingredients: white rum, sugar, lime juice, soda water, and mint.  The original Cuban recipe uses spearmint or verba buena, a mint variety very popular on the island.
And their latest offering perfect for the love month, the…
SANGRIA ROSÈ  – A refreshing fruity drink is perfect for warmer weather, with nectarines, strawberries and orange liqueur
Here are the ways on how you can order your very own cocktail kit or bar tools!
  Call them at: 0918 985 5239
 Send them a Private Message 
@CraftedConcoction
 Email them at: 
craftedconcoctionph@gmail.com
 Follow them at Instagram: 
@craftedconcoction