UBX, the leading open finance platform in the Philippines, is taking a significant leap into the world of Artificial Intelligence (AI) to reshape the future of finance, employing the leading two AI experts in the Philippines.
With the addition of Jose Alfonso "Pancho" Reyna as Director of Engineering, Data and AI and Mario Domingo as Global Chief Technology Officer (GCTO), UBX is uniquely positioned to leverage AI and new technologies to accelerate its financial and social inclusion goals further.
"AI is not merely a tool for UBX; it's the driving force behind our commitment to advancing financial inclusion through our AI-powered open finance platform. With the exceptional expertise of Mario and Pancho, we are poised to accelerate our mission and make a profound impact on the financial landscape of the Philippines," UBX President and CEO John Januszczak said.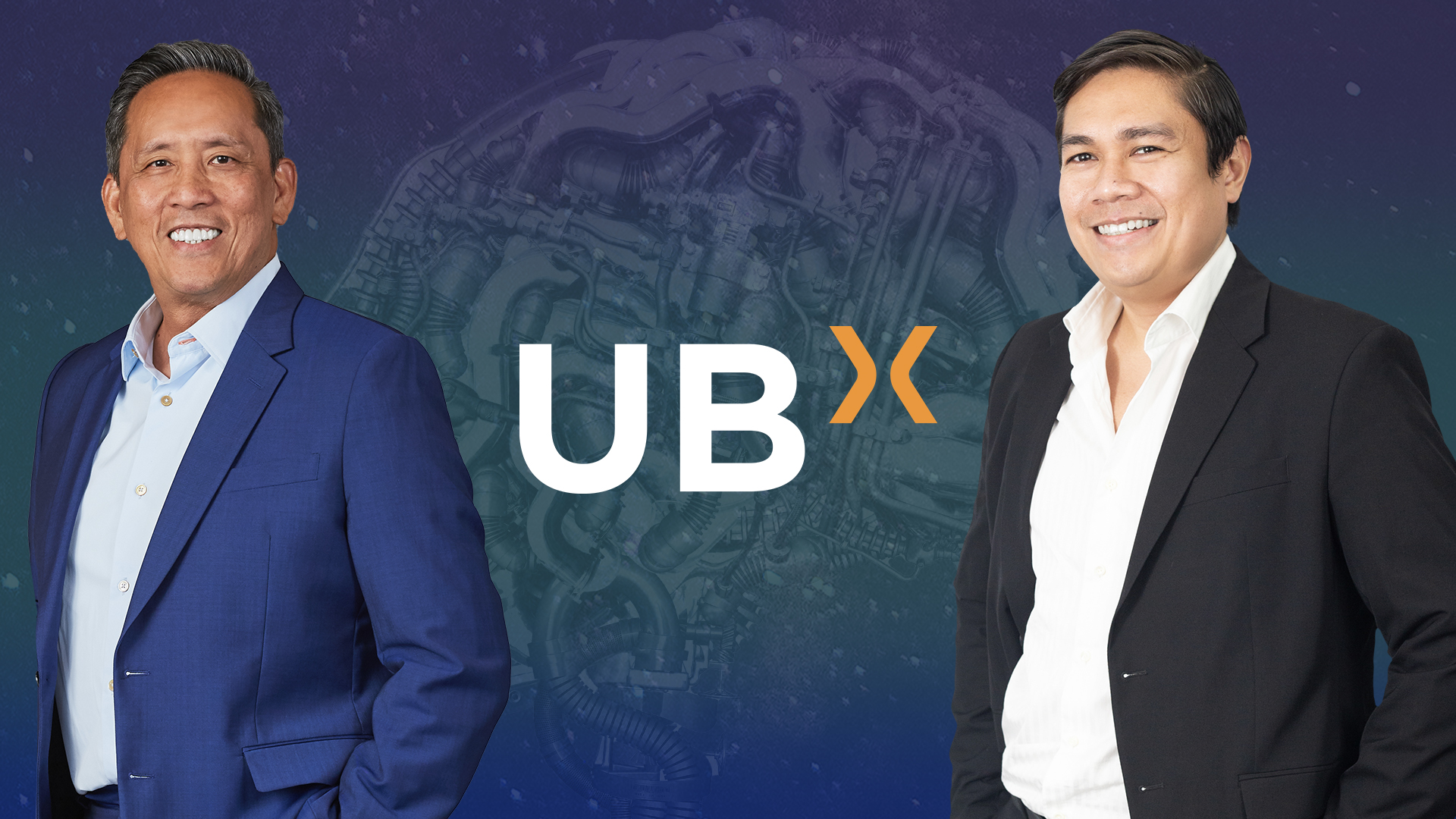 With over three decades of experience under his belt, Domingo is one of the most successful digital transformation executives in the Asia Pacific Region. Prior to his appointment as the new UBX Global CTO, Domingo was the Asia Pacific Group CTO of the Chicago Board Options Exchange, where he built technology businesses and is the founder of DARC Labs, a cancer and diagnostics research center powered by AI.
Complementing Domingo, Reyna has over 15 years of diverse experience in AI, software development, technology management, and senior management across various sectors, including telecoms, banking, big data, and finance.
He was the CEO of Inquiro Inc., Globe Telecom's data analytics and monetization company. Reyna has led various teams of engineers and software developers in his past employment with leading companies such as Chi X Global Technology, Rebar Solutions, and Smart Communications, among others.
"Our goal at UBX is to use AI to supercharge our open finance platform, making financial services more accessible and efficient for all Filipinos. AI is the catalyst that will propel UBX's open finance initiatives into the future, providing cutting-edge solutions that empower underserved communities," Domingo said.
AI strategy
In the context of open finance, AI marks a paradigm shift in modern banking. It extends financial services to areas traditional banking methods cannot reach by harnessing available data from alternative sources. AI adapts to diverse customer profiles while ensuring data security.
UBX's AI strategy revolves around three core tracks: People, Product, and Protection.
Led by Domingo and Reyna, UBX's AI-enabled engineers are experimenting on OpenAI's generative potential for software engineering, which is then incorporated into its coding practices.
Currently, UBX is utilizing AI to assess credit risks for underserved Filipinos through SeekCap, UBX's online lending marketplace.
UBX's AI-enabled security incorporates machine learning to strengthen the walls of its Fraud Management System, which was developed earlier this year.
"In a rapidly evolving financial landscape, innovation driven by AI is our commitment to staying ahead of the curve and serving our communities better. AI is the bridge between innovation and financial inclusion, and at UBX, we're building that bridge every day," Reyna said.
UBX joins SFF anew
UBX is not only leading the open finance revolution in the Philippines but is also making waves on the international stage.
As part of its commitment to pioneering AI-driven open finance, UBX proudly announces its participation in this year's Singapore Fintech Festival, slated for November 15 to November 17.
With the festival's central theme revolving around the transformative power of AI in finance, UBX is poised to showcase its innovative AI-powered solutions and contribute to the global dialogue on the future of financial services.
Not just a strategy
With its unique approach to financial and social inclusion by democratizing access to finance, UBX has cemented its role as the frontrunner of the open finance revolution in the Philippines with its pioneering use of AI.
"Innovation through AI is not just a strategy; it's our commitment to reshaping the financial landscape in the Philippines. With AI, UBX is pushing the boundaries of what's possible in finance, revolutionizing how we serve the Filipino businesses and consumers," Januszczak said.