UBX, the leading open finance platform in the Philippines, is doubling down on its support to the government with the introduction of UrGovPH – a suite of open finance solutions that enable local governments to digitally transform their services.
UrGovPH equips local government units (LGUs) and national government agencies with necessary tools that enable them to digitalize public service, supporting the country's drive of bringing essential services closer to the people.
"As the Philippines continues on its digital transformation journey, UBX commits to ramp up its support to the government. With a spectrum of open finance solutions, UrGovPH empowers government units and agencies to digitally transform their services and bring them closer to their citizens and stakeholders," UBX President John Januszczak said.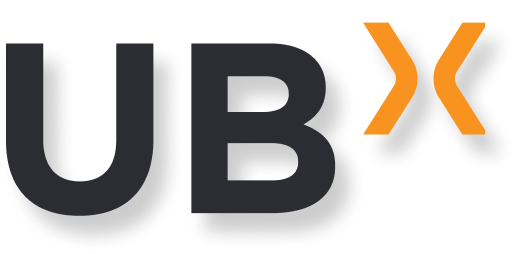 The initiative aligns with the current administration's efforts to build a digital Philippines, which will infuse technology and innovation to respond to the needs of the public and improve governance. In harnessing the power of new technology, Filipinos will have safe and seamless access to public services.
President Ferdinand "Bongbong" Marcos Jr. recently called for a unified approach to develop new technologies to address the growing demand for digital services, especially in government.
During his first State of the Nation Address (SONA), Marcos said the Department of Information and Communications Technology (DICT) will spearhead initiatives to develop e-governance solutions to bring government services closer to the masses.
"It has the daunting task of transforming our government into an agile bureaucracy that is responsive to the needs of the public, provide good and solid data to ensure informed decision-making, as well as allow secure and seamless access to public services," he said.
Marcos further instructed government entities to digitalize the "voluminous records stored in the government warehouses and archives" and share them across all departments and agencies for transparency and harmony of processes.
With the help of UBX, LGUs can actively respond to this call by leveraging UrGovPH's open finance solutions, such as social services marketplace, financial services, information management, asset management, service management, and identity solutions.
Powered by the various ventures of UBX, LGUs that partner with UBX for their digital transformation journeys are empowered to automate the workflow for the management of all social services, from local civil registry, to enforcement of ordinance, citizen and business registration, to acceptance of digital payments.
i2i, UBX's banking-as-a-service platform, allows citizens to transact with their local governments digitally. Aside from cashless and in-store payment solutions, i2i also allows for carded or non-carded disbursements. It also enables local governments to automate accounting and taxation.
Customer relations are also set to improve with the help of UrGovPH, as all information assets will be available for different channels. Inquiry management and dispute resolution management are covered by the feature. Likewise, real property, environmental, and business assets will be blockchain-enabled to help ease the control of the listings of real property, environment, and businesses under each LGU. Location-enabled mapping of Real Property Assets will also be available.
Through UrGovPH, businesses will have easier access to verified and trusted lenders in the Philippines through SeekCap. Entrepreneurs can find and apply for business loans online with UBX's network of partner lenders, helping small and medium enterprises get the much-needed capital to stay afloat and competitive.
Moreover, citizen verification will be automated for faster and more efficient delivery of various services. ID verification, liveness check, and pre-filled information from the existing government IDs or connected database will be available.
LGUs will also have access to various government agencies and private partners of UBX, allowing them to introduce new digital services and further improve governance.
UrGovPH solutions can be hyper-personalized to the specific needs of the LGUs' citizens.
UrGovPH supports the national government's drive to promote ease of doing business, as enshrined under Republic Act No. 11032 of 2018. UrGovPH also complements the Bangko Sentral ng Pilipinas' (BSP) National Financial Inclusion Strategy and the Digital Transformation Roadmap.
It also strengthens Executive Order No. 170 of 2022 or the Adoption of Digital Payments for Disbursements and Collections and the Electronic Commerce Act or RA No. 8792.
"As a critical government partner, UBX's UrGovPH aids the new administration in ushering the Philippines to a new digital era. With open finance solutions powering e-governance, we believe that we will be on track to meeting our shared goal of including 70 percent of Filipino adults in the country's financial systems," Januszczak said.