Are you excited to visit your favorite hotel restaurant again? Which food station will you be making a beeline for? Which favorite dish will you be asking for first? Well, we have good news for you!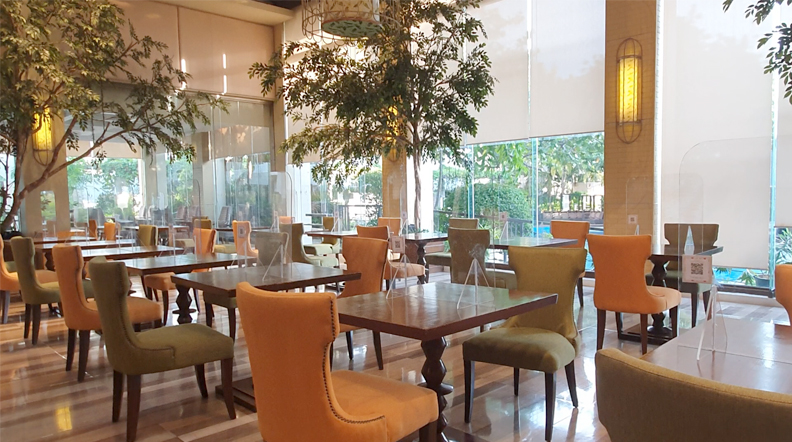 The Manila Hotel's famed Café Ilang-Ilang has once again opened its doors to valued clients. The hotel has been responding to queries about the outlet's reopening. After reviewing the guidelines, as well as heightening health and hygiene protocols, the decision to open Café Ilang-Ilang is an answer to persistent inquiries from its loyal guests and those who have yet to experience it.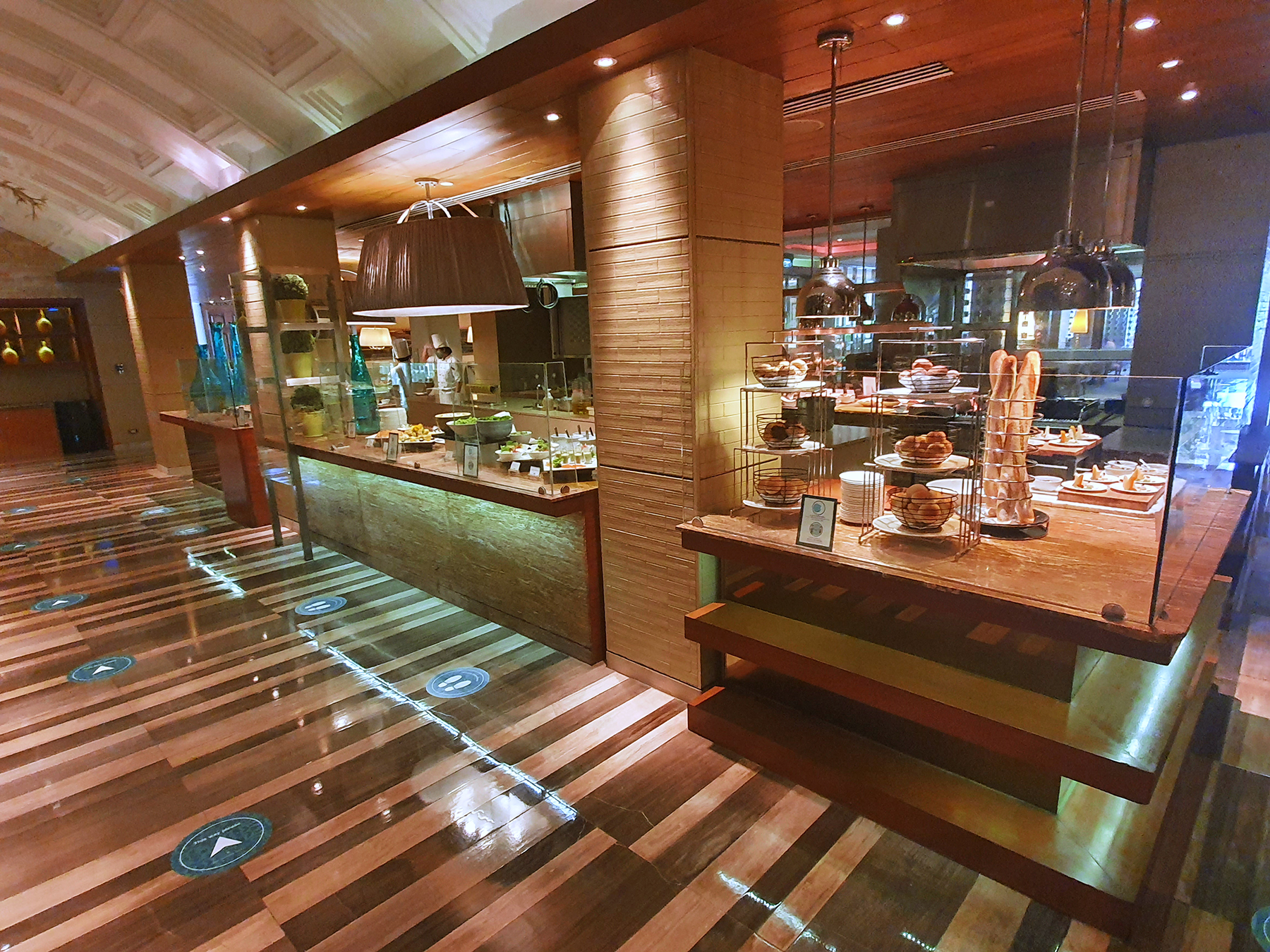 The food stations will once again be teeming with exciting dishes, and the aroma of your favorites will surely call out to you as you approach them. As the world-class chefs are busy behind glass enclosures, diners can go around the restaurant in their face masks and face shields to check various food stations.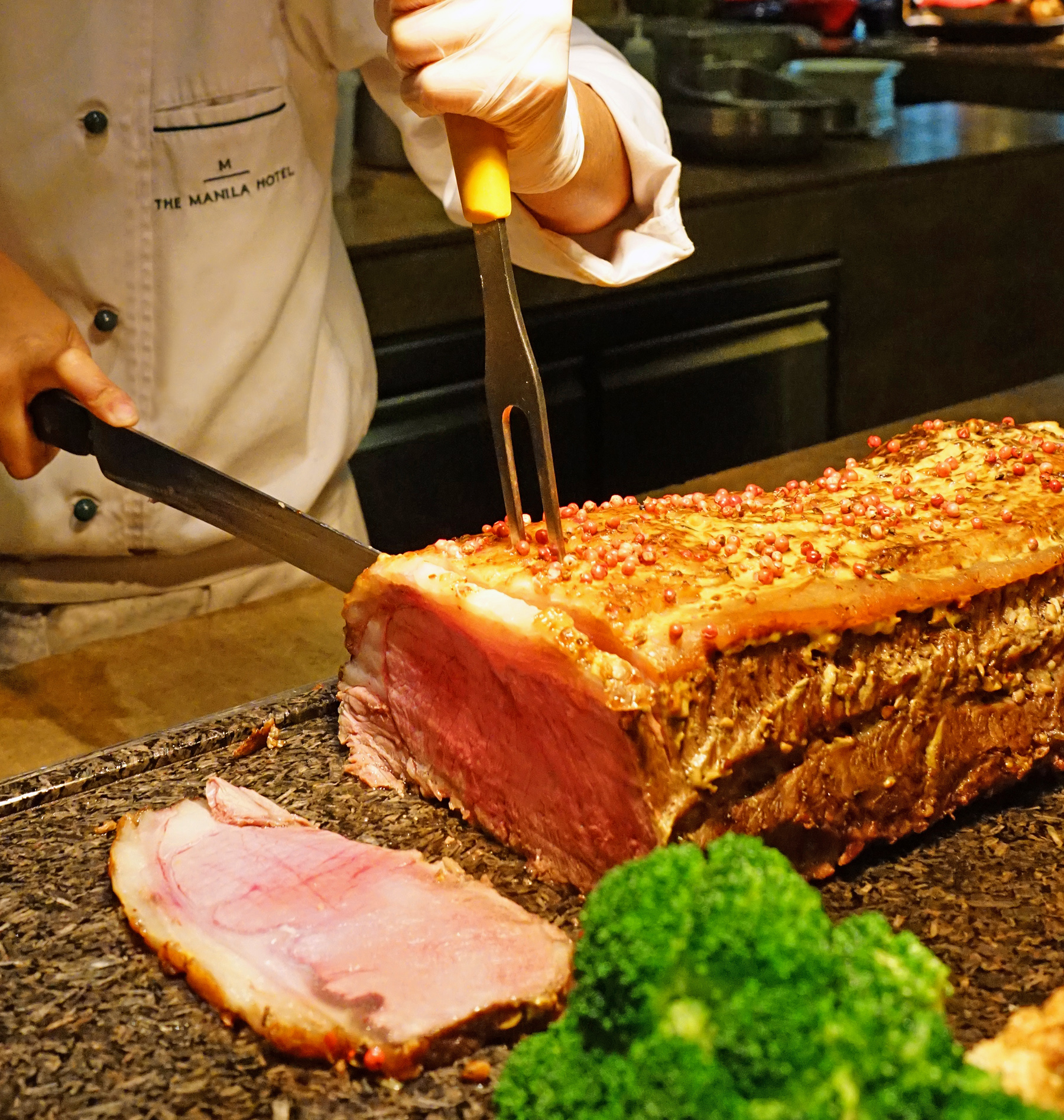 Because of existing guidelines for dining establishments, Café Ilang-Ilang has implemented the Order & Eat-All-You-Can System, where guests can point to what they want from the spread, and it will be plated for them.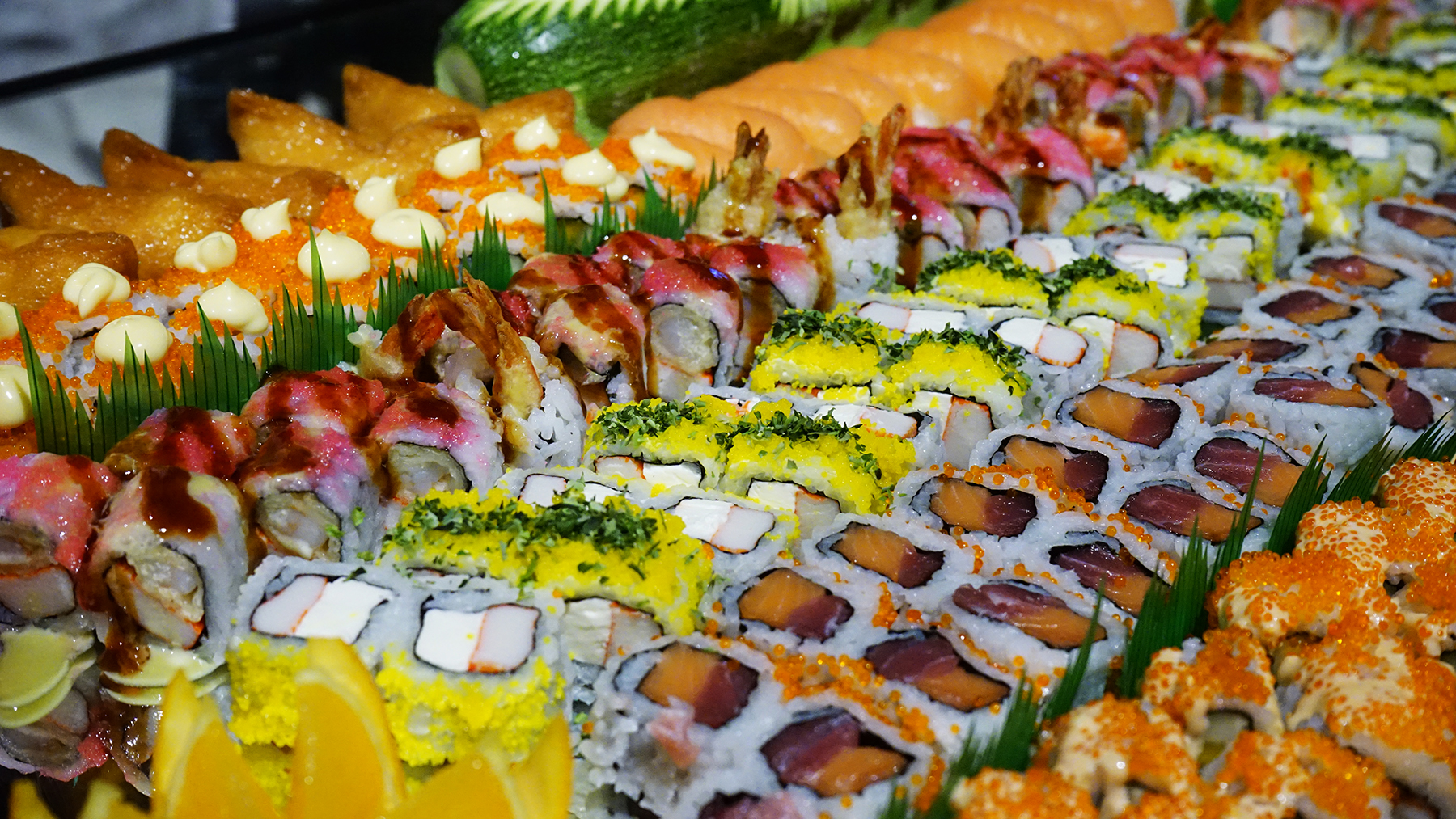 Café Ilang-Ilang serves international selections from Japanese, Chinese, Italian, Korean to everything in between; even Halal. You can get your grilled meats at the popular Churrasco station, or the beloved lechon at the Filipino station. You will surely be spoiled in this gourmand's haven. See if you can resist the selection of desserts, or the local fave and Halo-Halo—the perfect treat to beat the heat!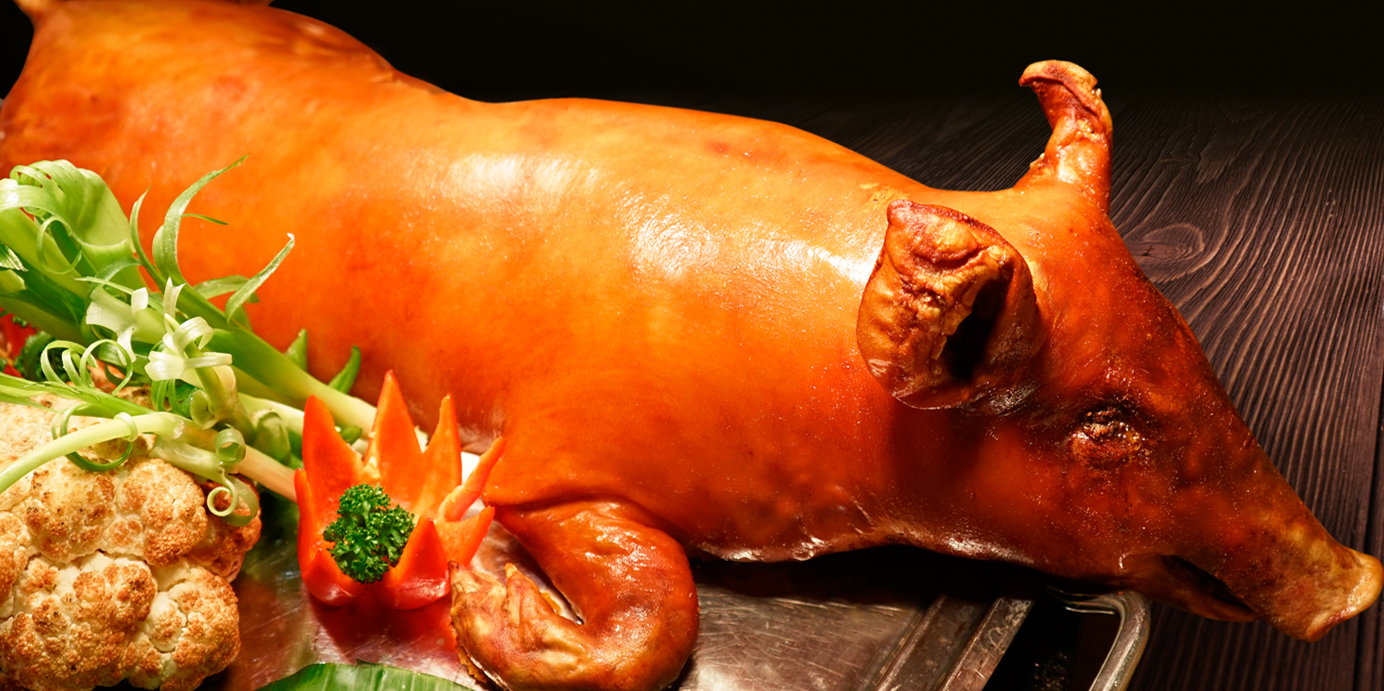 A gastronomic feast also awaits guests with an amazing gift voucher deal, giving you more reasons to come and visit us. For just P3,000 nett (lunch) and P3,500 nett (dinner), diners can indulge in our vast array of culinary creations. These non-expiring dining vouchers for two are available for purchase until June 20, 2021. They can be redeemed anytime at Café Ilang-Ilang but prior reservation is recommended.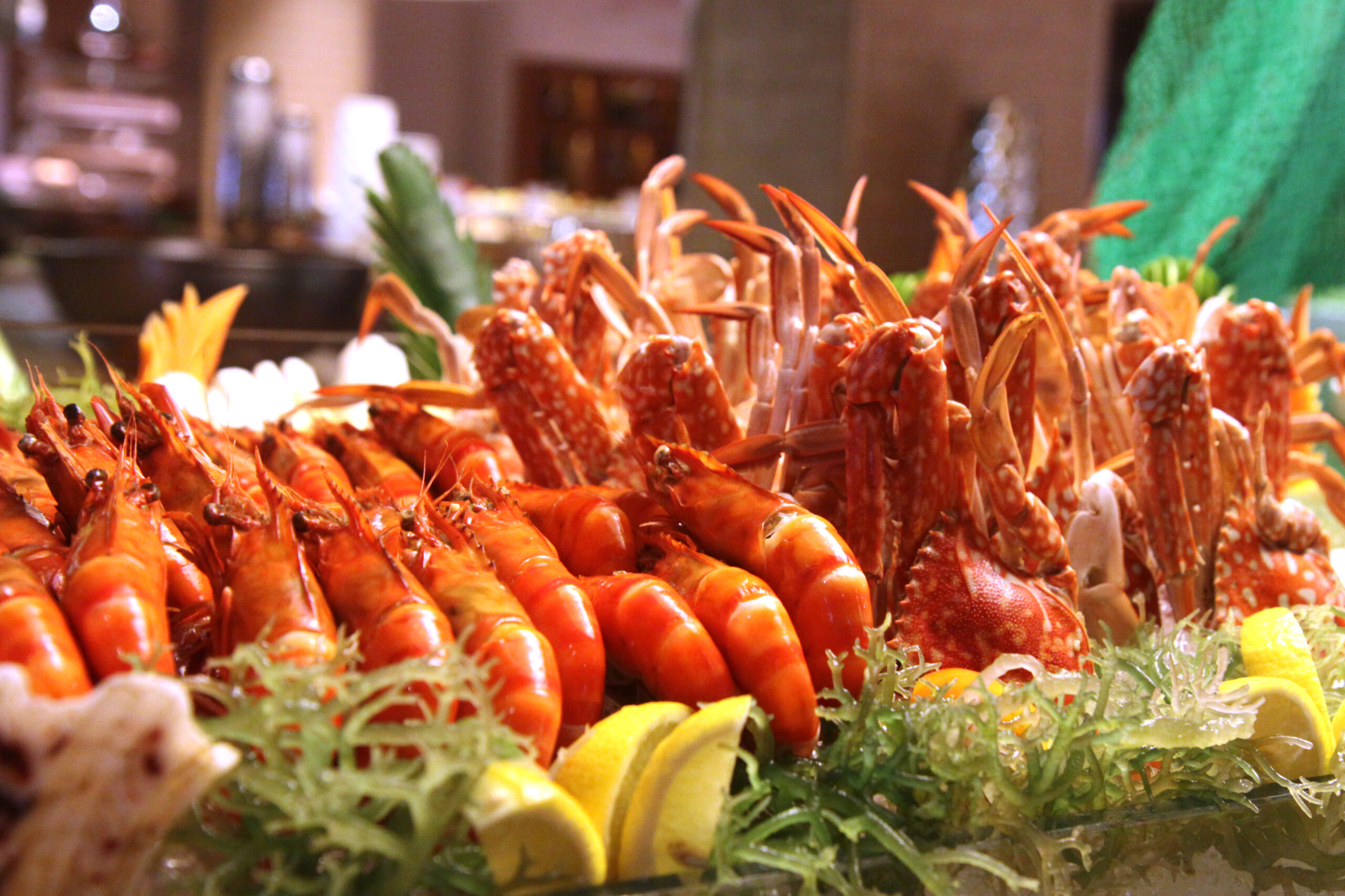 Café Ilang-Ilang still implements physical distancing and reduced capacity measures that are compliant with the IATF and DOT guidelines for restaurants, so you can be sure that #YouAreSafeHere when you come and visit.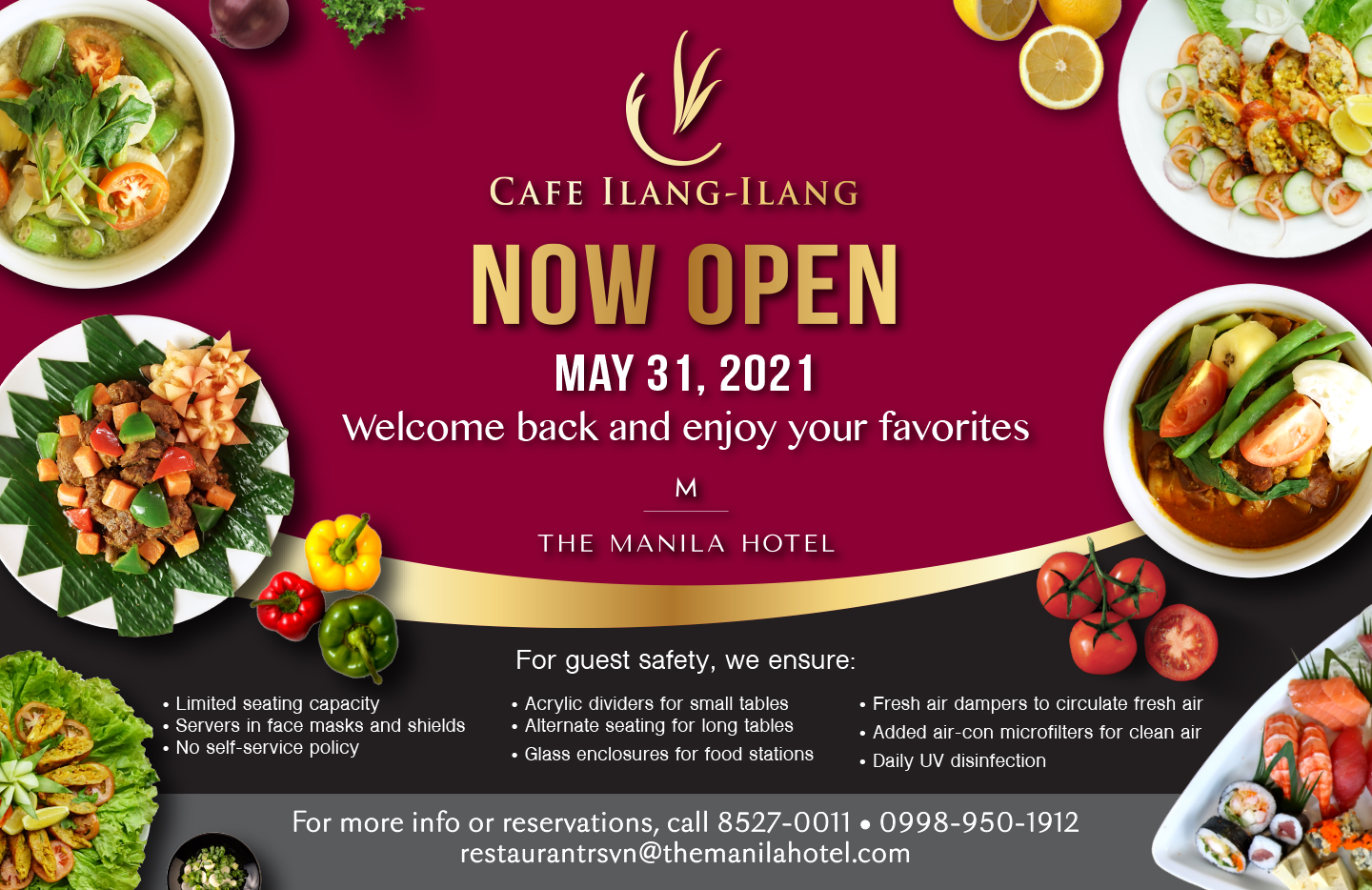 The outlet opens for lunch at 11:30am, and dinner at 5:30pm with last call for orders at 8pm. For more information and reservations, please call 8527-0011 or 0998-9501912 or email to restaurantrsvn@themanilahotel.com. You may also book via https://www.manila-hotel.com.ph/dining/cafe-ilang-ilang/