Many entrepreneurs running a successful start-up continues to operate from home.  But a few are already taking the plunge and moving into physical workspaces. When it comes to business printing needs, however, both camps demand the same things. Cost-effective, yet professional-looking print jobs at high volumes – and one that brings the digital and physical worlds together in smart ways.
Enter the HP Smart Tank 750 All-in-one (AIO), the printer made just for Filipino entrepreneurs on the lookout for these very features.
Easy to use, versatile, cost-effective
Built for entrepreneurs with today's digital business environment in mind, this versatile printer is ideal in work-from-home and on-site office settings alike.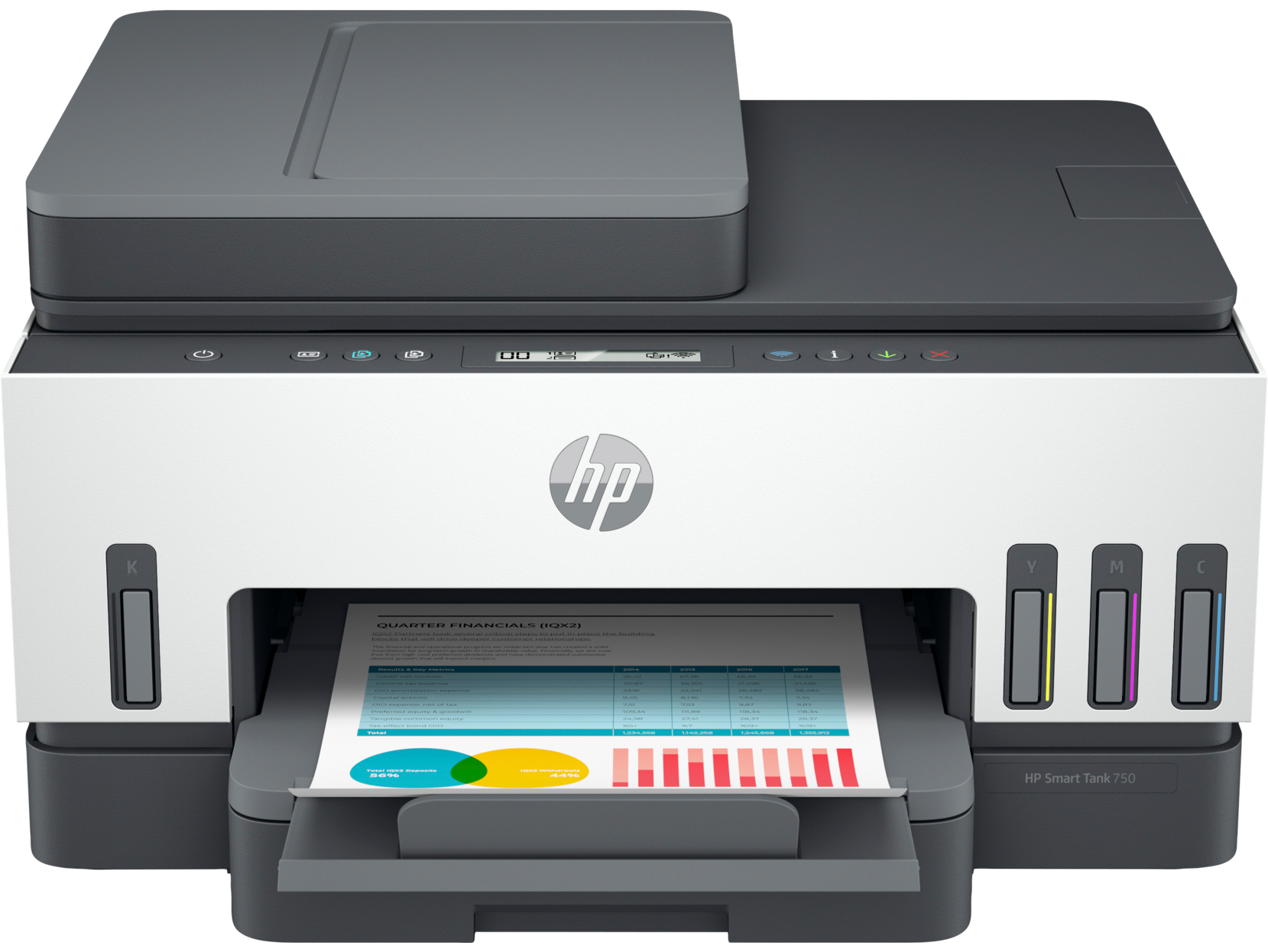 Setting up the wireless link ups, which allows for faster dual band Wi-Fi® connection, is easy and straightforward. Managing office tasks is also simple and intuitive, thanks to smart-guided buttons that illuminate and guide the user through the printing, scanning, and copying process. On top of all these convenient features, the machine is built-in with automatic sensors that alerts the user when it is low on paper or ink.
Working from home or the office, users can print multi-page documents in no time using automatic two-sided printing. The HP Smart Tank 750 AIO can hold up to 250 sheets in the input tray for regular printing needs, with 35 pages on standby in the automatic document feeder for use in scanning and photocopying. For maximum efficiency, business users can streamline the workflow via shortcuts on the handy HP Smart app.
Remote scanning at your fingertips
Another nifty way to use the HP Smart App is for remote scanning. You can simply take a picture of a document using the app on a mobile phone and share it to the cloud or via e-mail. HP Smart then optimizes the image and allows you to quickly save, send or print from virtually anywhere.
The device's cartridge-free system enables small businesses to print at high volumes and at an extremely low cost-per-page. Going by HP's estimate, using original HP Ink included in the box can yield up to 18,000 black or 8,000 color pages.
Replenishing the machine's ink is also guaranteed to be a quick and clean, uneventful situation, thanks to HP's innovative spill-free refill system.
Printer security is top of mind
Printers are often overlooked when it comes to cyber security. Experienced entrepreneurs, however, understand that documents being sent to printers can be compromised. Using a secure printer like HP's Smart Tank 750 is especially crucial when working remotely, and without firewalls.
The device has great security features including the Secure Boot, which ensures it only boots up using trusted software and validates memory codes – immediately stopping in case there's a compromise. The printer also boasts of Write-Protected Memory, which prevents entry of malicious codes. Another cool feature is its Randomized Password, enabling it to pre-set passwords and stop intruders from toying with the device's settings.
Investing in an HP Smart Tank printer
 The HP Smart Tank 750 AIO is just one among a series of business and home-friendly printing solutions offered by HP. Other variants include model numbers 720, 670, 615, 515, and 500. All proven reliable, with varying specs and price tags to fit different needs, these printers offer the same kind of cost-effective yet high-quality printing solutions.
To learn more about how the HP Smart Tank 750 AIO and its other variants can improve your business results, visit your nearest Authorized HP Reseller store or check the HP Official Stores in Lazada at https://bit.ly/HPLazadaFlagshipStore and in Shopee at https://bit.ly/HPShopeeOfficialStore.