Two SM Foundation Kabalikat sa Kabuhayan Program graduates in Antipolo City tell their stories
Boso-Boso is an outskirt of the City of Antipolo in Rizal. It is a growing rural community with farm lands at the foot of the Sierra Madre Mountains. Residents in the community were beneficiaries of the SM Foundation Kabalikat Sa Kabuhayan program in February to May of 2016.
One of the beneficiaries is Edgar Moreno, a resident of Boso-Boso and owns a vegetable farm within the community. Prior to his KSK training, he always had challenges in keeping his crops and produce healthy. After three months of weekly trainings, Edgar effectively applied his learning on his own farm. He has then grown his produce to several hundreds of kilos even a ton of vegetables. For the past four years, he has been supplying fresh vegetables to several markets in Marikina, Pateros and Pasig.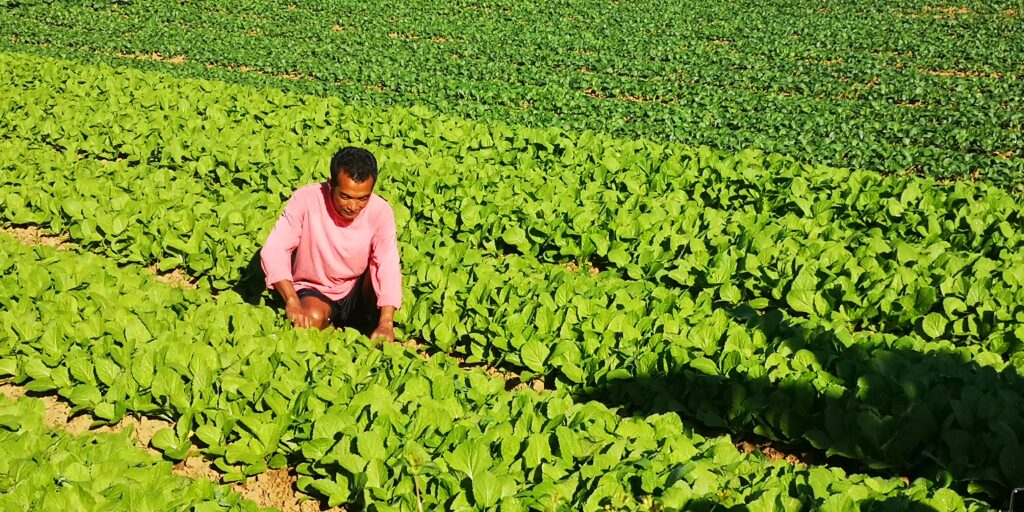 Meanwhile, in downtown Antipolo City, in Barangay Mambugan particularly, most land areas are occupied by residences and commercial establishments. Unlike in Boso Boso, residents can maintain pocket gardens on their rooftops or in front of their homes. Hiyasmin Baling, a hair dresser, joined the Kabalikat sa Kabuhayan Urban Gardening training in 2019 in search for new learning and skill. Since then she had continued gardening at her own rooftop when there aren't customers in her shop.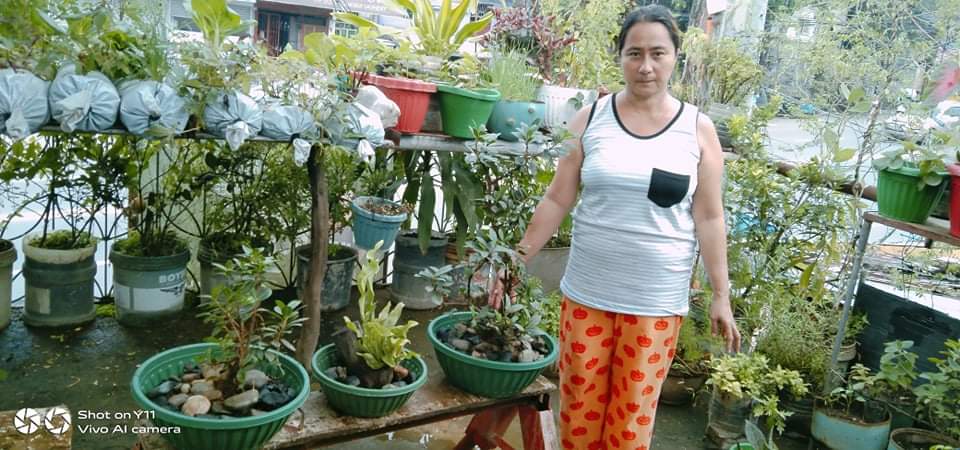 At the onset of community quarantine started in March 2020 brought about by the Covid-19 pandemic, both Edgar and Hiyasmin felt the effects of social restrictions as their usual volume of products and customers dwindled. Edgar's usual produce of hundreds of kilos to a ton of vegetables have decreased into several kilos as his byaheros were halted due to checkpoints and difficulty of travel. Hiyasmin's shop also had to close per mandated restrictions by the national government.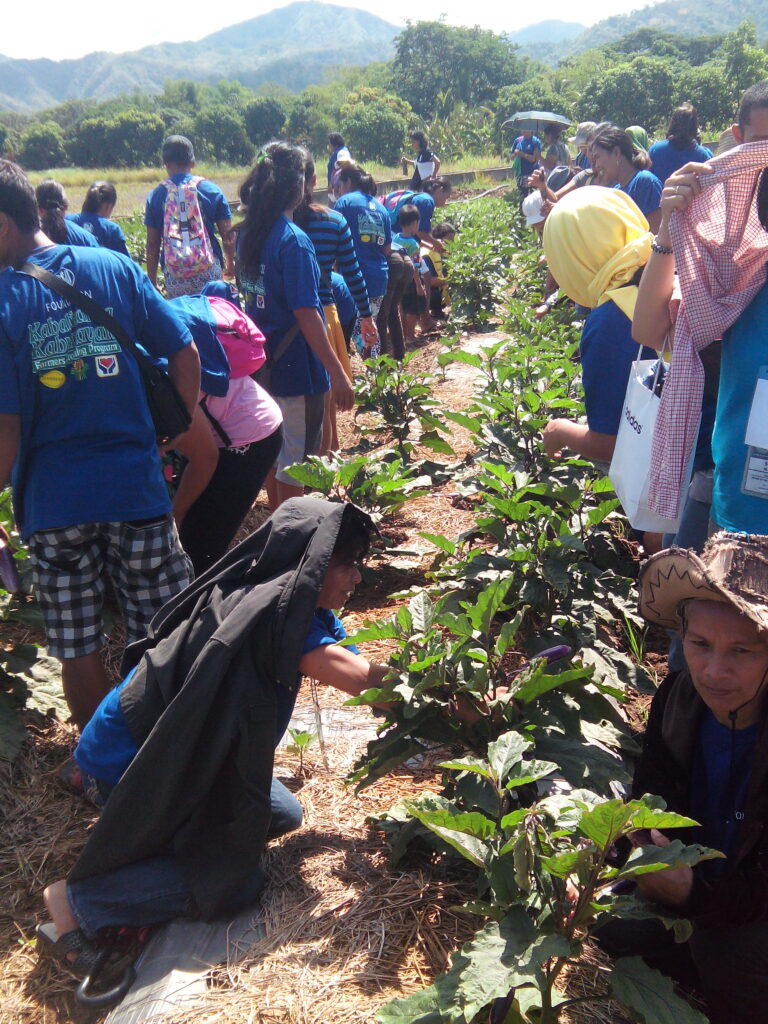 Despite difficulties, Edgar maintains his regular coordination with his byaheros and expanded his reach to local markets in Cogeo and Antipolo Bayan. He still sells less than what he is used to but it did not stop him from overcoming this limitation. He is due to harvest upo, ampalaya, sili and okra at the end of this year. Hiyasmin, on the other hand, now concentrates to her new found livelihood, which is selling plants from her rooftop. She sells seedlings of strawberry even, alugbati, talbos ng kamote, basil and blue ternate. She also sells anti-radiation plants and bonsais. These plants are selling like pancakes as gardening is now in demand in the market.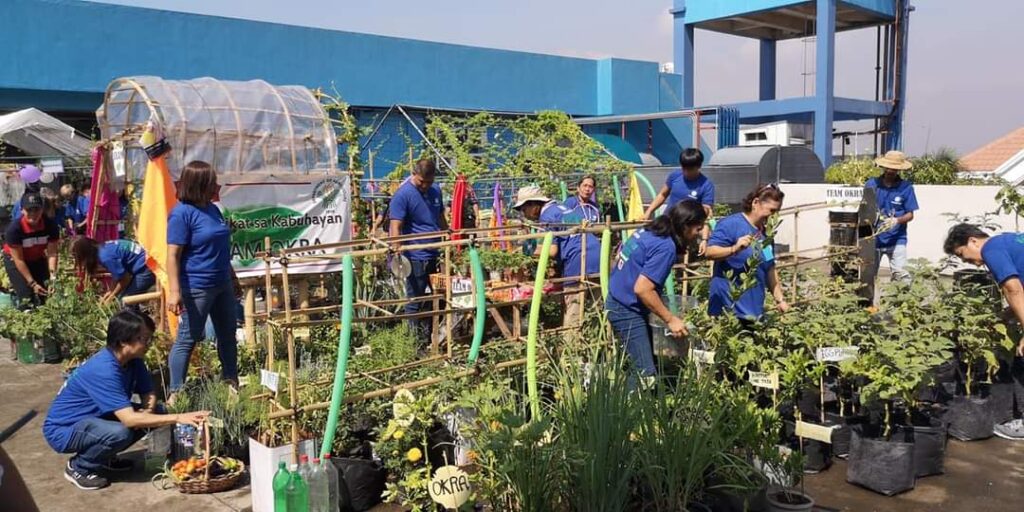 Edgar and Hiyasmin may have been facing adversities like the rest of us but their resiliency which they have learned through SM Foundation's Kabalikat Sa Kabuhayan has given them hope and courage to go on with life.
CONTACT DETAILS:
Ka Edgar Moreno's Farm
Sitio Boso-Boso, Bgy. San Jose, Antipolo City
Edgar Moreno: 0946-8832314
Hiyasmin Baling
Phase 4 Siruna Village, Bgy. Mambugan, Antipolo City
0908-7155148