- Advertisement -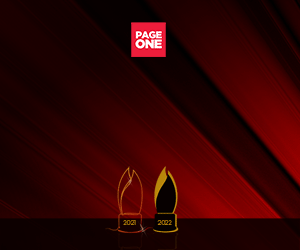 New JolliSavers video illustrates how you can overcome everyday peligro and mediocre meals


Petsa de peligro—that nerve-wracking time when payday feels so near yet so far—now extends beyond the 14th and 29th of every month. These days, because of the increasing prices of our daily needs, we now face "Everyday Peligro", daily challenges we must overcome with our tight budget.
But as the latest Jollibee ad shows, there are creative and enjoyable ways to survive everyday peligro, especially with the help of JolliSavers!
https://www.facebook.com/plugins/video.php?href=https%3A%2F%2Fwww.facebook.com%2FJollibeePhilippines%2Fvideos%2F721848471531628%2F&show_text=0&width=476
In the newest video featuring legendary comedienne Eugene Domingo (playing the character of U.G.E. in the brand's 14/29 JolliSerye series), Jollibee brings Diskarteng Savers to the table: hilariously fun yet practical tips to survive everyday peligro.


The video illustrates a common dilemma for young working Pinoys—wanting to get home as soon as the workday ends, but not willing to pay expensive fares and surge rates. To this situation, Eugene recommends a great Diskarteng Savers tip that will definitely be enjoyable and budget-friendly: going on a fun run home with your officemates! And while you're enjoying the company of your friends, why don't you stop by the nearest Jollibee store and avail of their JolliSavers meals – delicious and affordable food options for only P50.00 or less!
"Diskarteng Savers tips were inspired by real-life diskarte moves that working Filipinos do to creatively and enjoyably survive today's trying times.", said Cathleen Capati, Jollibee AVP and Head for Flagship Category. "JolliSavers serves as the key solution to conquering everyday peligro with its delicious and affordable offerings."


Enjoy best-sellers such as the Beefy Langhap-Sarap Yumburger (P35.00*), the Cheesiest, Meatiest, Sweet-sarap Jolly Spaghetti (P50.00*), and the beefy-saucy Linamnam Ulam Burger Steak (P50.00*). JolliSavers is available for dine-in, take-out, delivery and drive-thru transactions in all Jollibee stores nationwide.
Watch out for more everyday survival tips, of course with the help of JolliSavers by liking Jollibee Philippines on Facebook, subscribing to Jollibee Studios on YouTube, and following @Jollibee on Twitter and Instagram.
* Prices may vary across different locations