- Advertisement -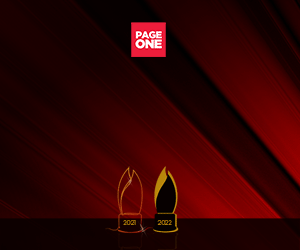 Sunrise Buckets turns 10 years! They started Sunrise Buckets with a 2×3 booth at the Rockwell Moonlit Bazaar last 2008. Owners Abigail and Bridget were hands-on since day one in their business. Abigail was the cashier and order taker, then Bridget was the cook most of the time. Sometimes they would interchange roles to have an experience of all the areas of the business. From starting out with 2 flavors, Sunrise Original Sauce and Peppered. they have now expanded to 25 Unique Mouthwatering Sauces.
How did they think of expanding from a booth to a restaurant? A simple answer – customers encouraged them and guaranteed it would be successful.
With much prayers, both Abigail and Bridget soon found their first home at Madison Square North Greenhills across their school ICA. Then after 1 year, the were invited to open in The Grove by Rockwell located at C5, Pasig. In 2015, they opened at Burgos Circle located at Forbestown Center, Bonifacio Global City. Then at 2017, they opened their doors at Rockwell Power Plant Mall and in 2018, they opened in Santolan Town Plaza.
They were featured in My Puhunan. Watch their My Puhunan episode here:
Now, Abigail handles the back end of the business while Bridget handles that front end of their business.
Abigail is married to Kerwin Haw and a mother to 4 wonderful children namely: Alec, Kate, Aaron and Kyle.
Bridget is single and also a painter. She recently had her solo show at Shangrila Plaza Mall.
They were both recently featured in Juan Disiplinado, a book written by Raymond Domingo that encourages the modern Juan or the millenials how to be disciplined and to reach for their dreams. Both Abigail and Bridget shared their wisdom on what is the key in being successful.
Thanks to their loyal customers and reliable employees who have been there through the years and of course God, who has given them this opportunity, they were able to achieve a decade of serving good food and providing a place for their customers to build memories. Thanks also to their business partners – Rockwell and Megaworld for their trust and partnership in making this dream come true.
They have had countless events and parties from baptismal, reunions, birthdays, corporate events, graduation parties, pet parties (yah you heard it right, their guests have hosted pet parties a few times), food carts, catering events, and even kiddie summer workshops.
To give back to their customers, Sunrise Buckets launched a promo, Buy 1 of the selected dishes and get the 2nd one for only Php 10.00! Yup! Just Php 10.00! Guests may also choose to save that meal to support Sunrise Buckets' feeding program for the less fortunate. Guests may choose to leave a small note for Sunrise Buckets to give to the poor on their behalf. Sunrise Buckets believes that God blessed us to bless others.
"The generous will themselves be blessed, for they share their food with the poor." (Proverbs 22:9 NIV)
Sunrise Buckets also shared their blessings through selected orphanages like Cottolengo (Orphanage for children with special needs) and the Smokey Mountain project. Sunrise Buckets hopes to continue serving Him by sharing to the less fortunate.
For more information on Sunrise Buckets, follow their socual media accounts:
FACEBOOK: Sunrise Buckets
INSTAGRAM: @sunrisebuckets
TWITTER: @sunrisebuckets