- Advertisement -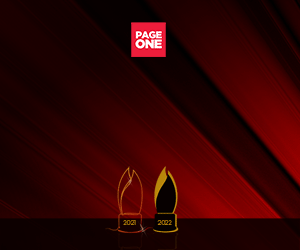 Some of us want the hollywood life where everything seems fancy and nice. It's like where all your dreams come true! Here at Movie Stars Cafe, they brought Hollywood closer to us and make our dreams become a reality!


You can feel the intention to entertain and for all of us to have a good time with their playful menu that the movie-buff could easily recognize.


The menu will definitely put a smile on your face. Here are some of the food we tried at the Café:
● Spaceballs – this is their meatball pizza, a thin crispy crust layered with cheese, ham, pepperoni and hot sausage. Love the amount of cheese in there!


● Pocahontas – clam chowder in a bread bowl, choppped clams and potators in a cream milk based soup. Wish there were more of that clam flavor.


● Sizzling Ursula – squid sisig with green finger chillies. Love that spicy kick in this sisig and the squid is tender and not overcooked. The mix of onions and mayonnaise is just right


● Karate Kid – bite-sized karaage that are flavorful, crispy and tender. I would definitely order this again.


● Double Trouble – double cheeseburger. I am not a fan of this burger though the double cheese made this burger worth a try! And those potato wedges are crave-worthy


● Little Mermaid – seafood pomodoro. The pasta is al dente and the combination of mussels, shrimp and squid is just drool-worthy. Love the sauce which is a combination of olive oil, basil, olives and fresh tomatoes.


● Da Vinci Code – nicoise salad. I just love tuna in my salad and that vinagraitte is perfect for this salad


● Rebecca – tenderloin steak. the meat is tender and that mashed potato is yummy! Would love to order this again!


● Maleficent – strawberry cream mousse. Lovely dessert with lots of chocolate chips and a lovely chocolate tuile on top. The presentation is on point but I wish it would be less sweet and the syrup would be more scoopable than just being part of the display.


The ambience is what will keep you come back for more because it is Hollywood perfect!


Movie memorabilias here and there making you feel like you are on a hollywood set studio tour!


Life-size statues and what' greater are the presenters/actors dressed up as your fave movie character! Batman, Superman, Lupin, Detective Conan, Spiderman, Darth Vader… name it!


For sure you will find your favorite movie or anime character in here!


The entertainment is scheduled at least 5 times a day (or more?) with some intervals where you can see your fave character come to life and watch them perform on stage or even take a picture with you!


The servers are attentive and friendly but bringing out orders and drinks take some time, one thing they can improve on.
You may visit the Movie Stars Café at the G/F Centris Station, EDSA cor, Quezon Ave, Quezon City, Metro Manila or visit their social media:
Website: www.moviestarscafe.com
Facebook: Movie Stars Cafe
Instagram: @MovieStarsCafe