Now and it's the rainy season, we would do anything and everything to protect our lives and properties. The rainy season brings a lot of diseases brought about by the changes in weather and not only that, sudden rain out pours sometimes have claimed lives and destroyed properties. There are medicines for the preventive and curative purposes side but what will you use to prevent and cure wear and tear for your home and household items during the rainy days?
- Advertisement -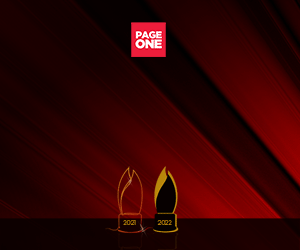 The solution, Red Wings Philippines Butyl Rubber Waterproof Tape. Red Wings Philippines provides Waterproof Tape made of strong Butyl Rubber.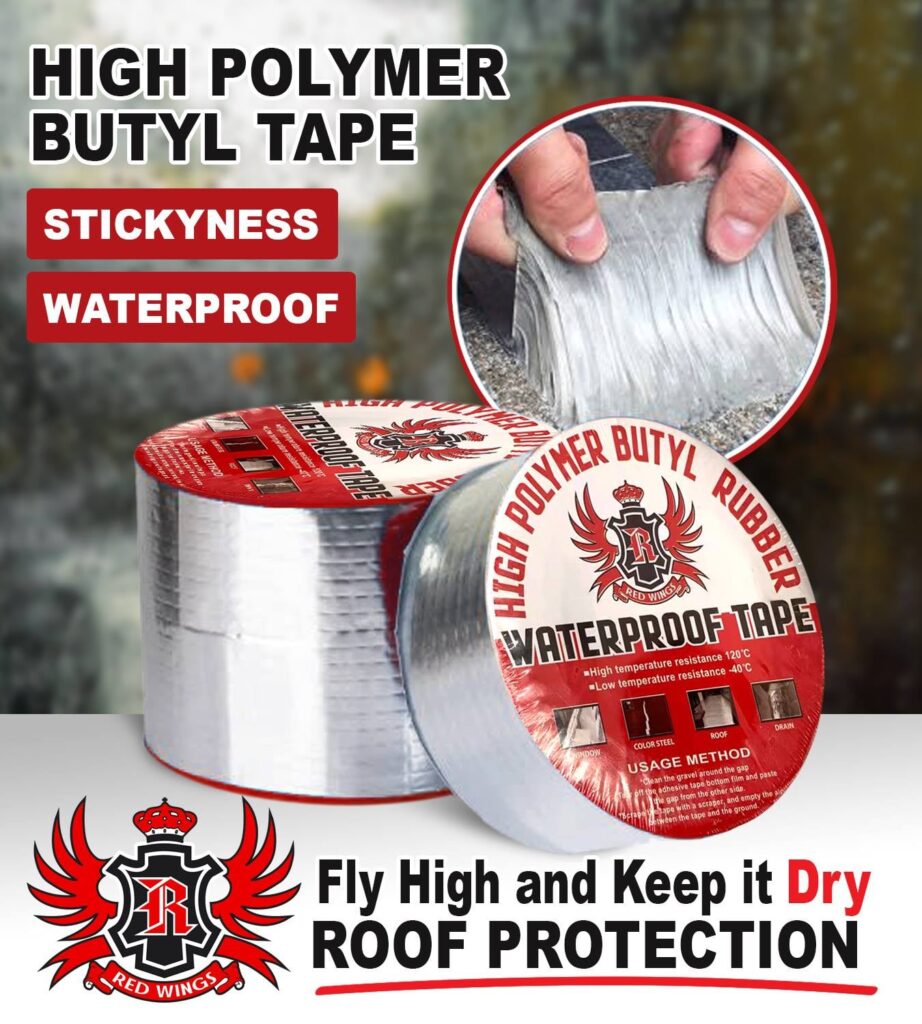 WHAT IS BUTYL RUBBER or BUTYL TAPE?
I am no expert in these kinds of tools but from what I learned is that b
utyl rubber is used for sealing applications due to their excellent resistance to UV, moisture and ageing.
According to Wikipedia:
"A synthetic rubber, or elastomer, butyl rubber is impermeable to air and used in many applications requiring an airtight rubber. 
Red Wings Waterproof Tape is durable and high quality and is the solution to your water leak problems, even roof leaks!
Also, unlike other types of sealant, butyl sealant does not change its properties over time making it perfect for your household needs especially leaks. 
This tape type does the same job as putty tape but butyl tape is much more gooey than putty tape which usually dries up after several years.
USAGE:
Due to its stickiness, waterproof and strong hold properties, it is perfect to use on almost any surface that is always being subjected to water or humidity and challenging weather conditions.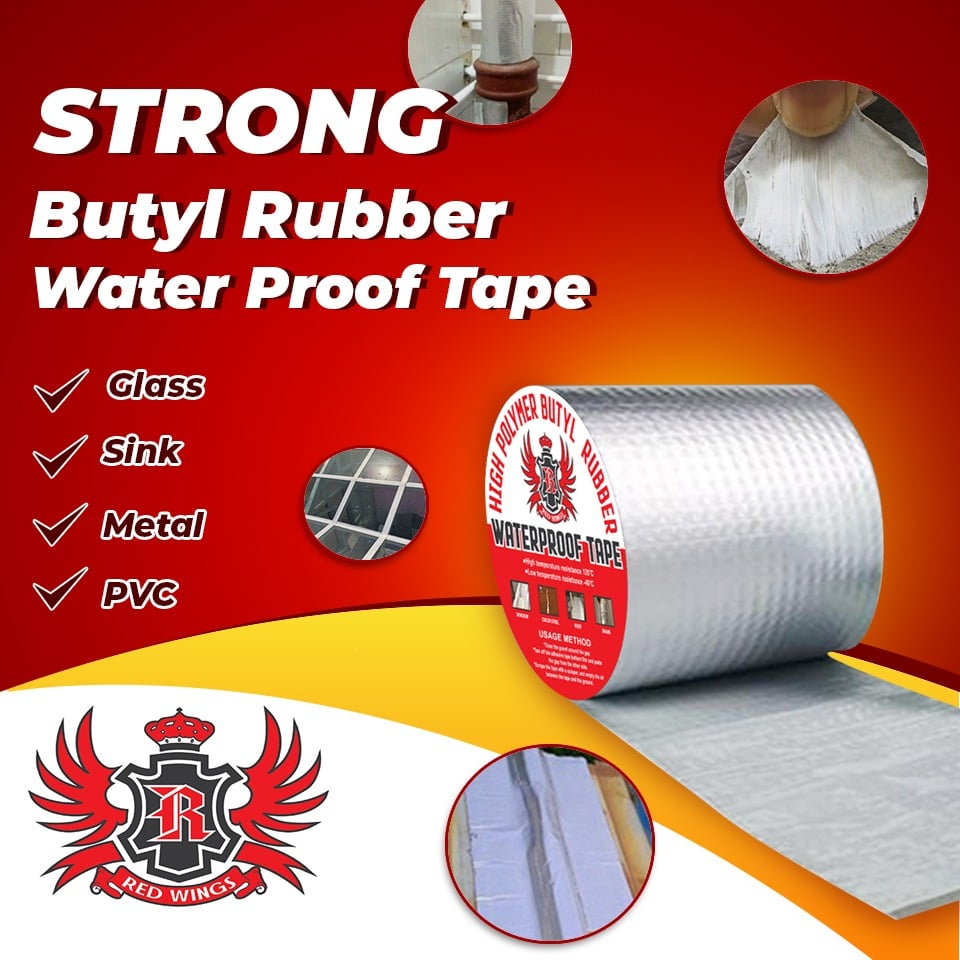 Red Wings Philippines Waterproof Tape may last up to 30 years so it is perfect to use on any living and working quarters especially our homes and offices where there is a leak: roof, ventilation systems, pipes, or broken household items or appliances. It makes up a leak instantly and can withstand High Temperatures of up to 120° and Low Temperatures of upto -40°.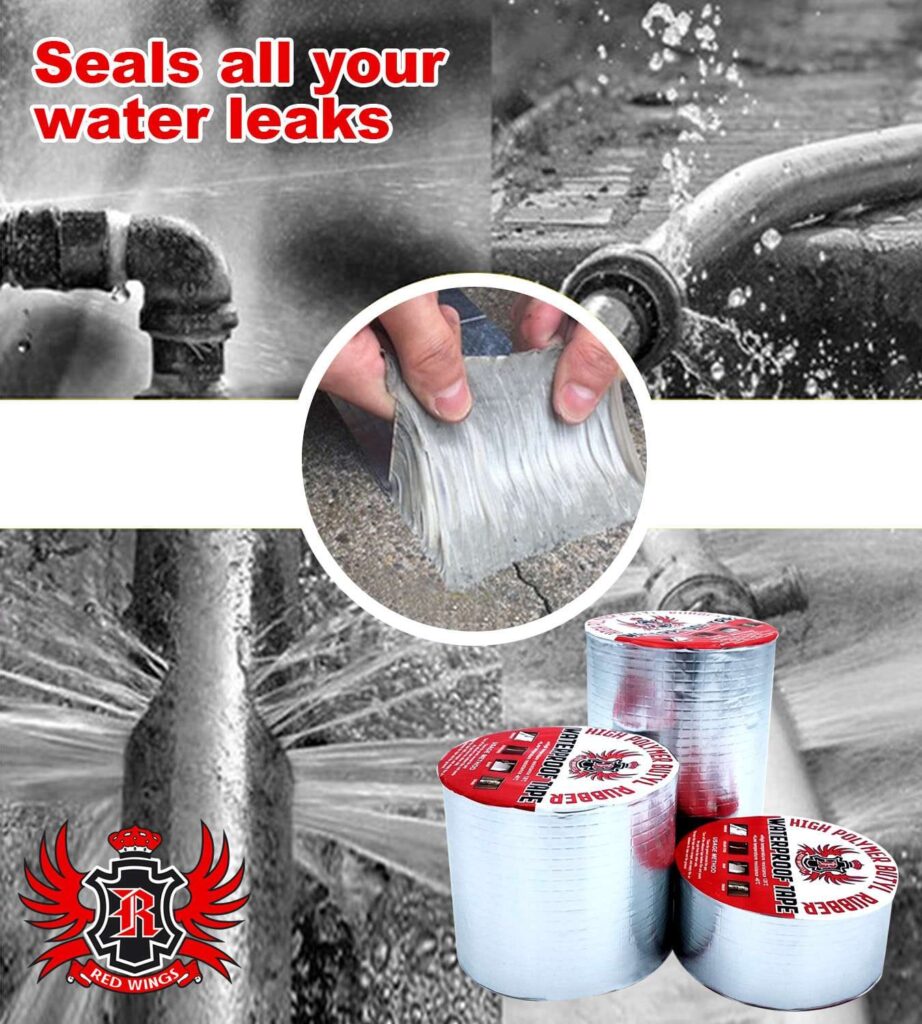 I also imagine that it can be useful for your vehicles, since leaks in your car engine can happen anytime, and just a strip or two of butyl tape can seal it in a matter of minutes. Well, if you have a kayak, bangka, motorboat, surfboard and the likes, this tape would be a handy dandy tool to bring on with your water adventures.

AVAILABLE SIZES:
5 cm x 5 Meters, suggested price is only Php 90.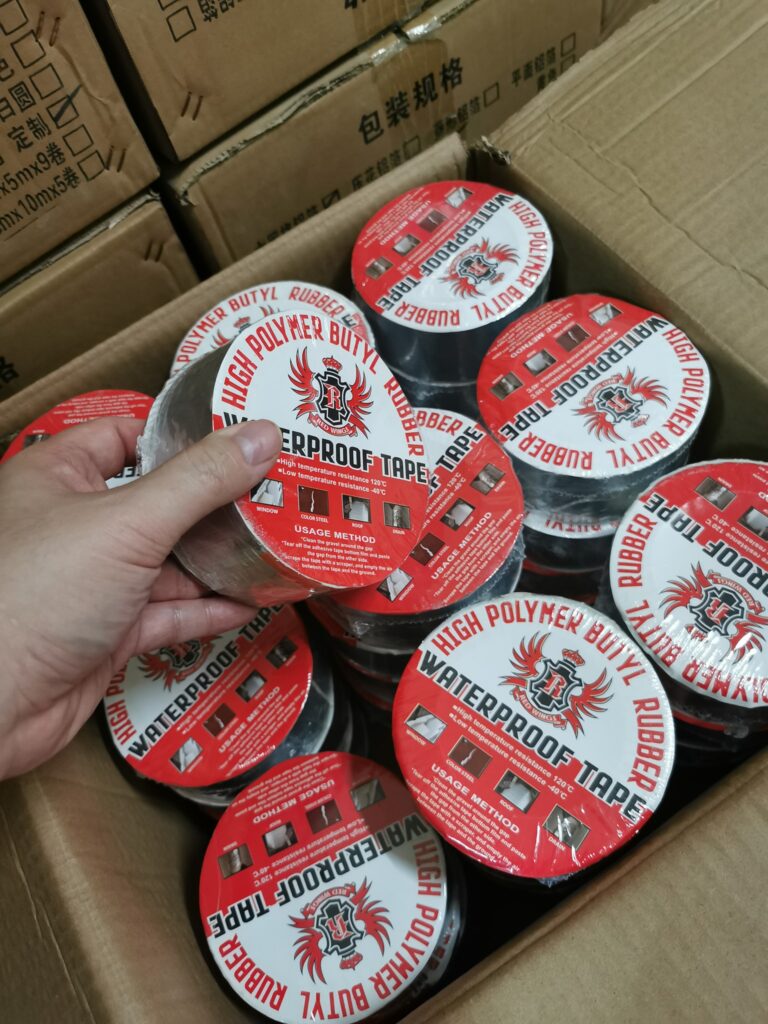 10 cm x 5 Meters, suggested price is only Php 180.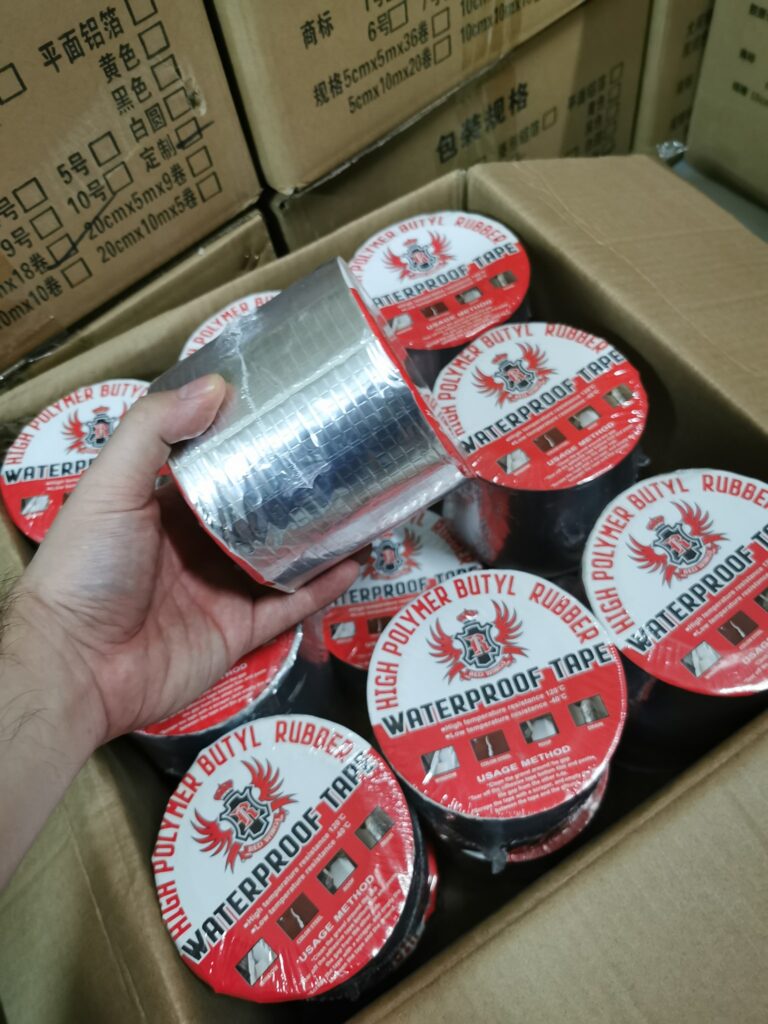 15 cm x 5 Meters, suggested price is only Php 270.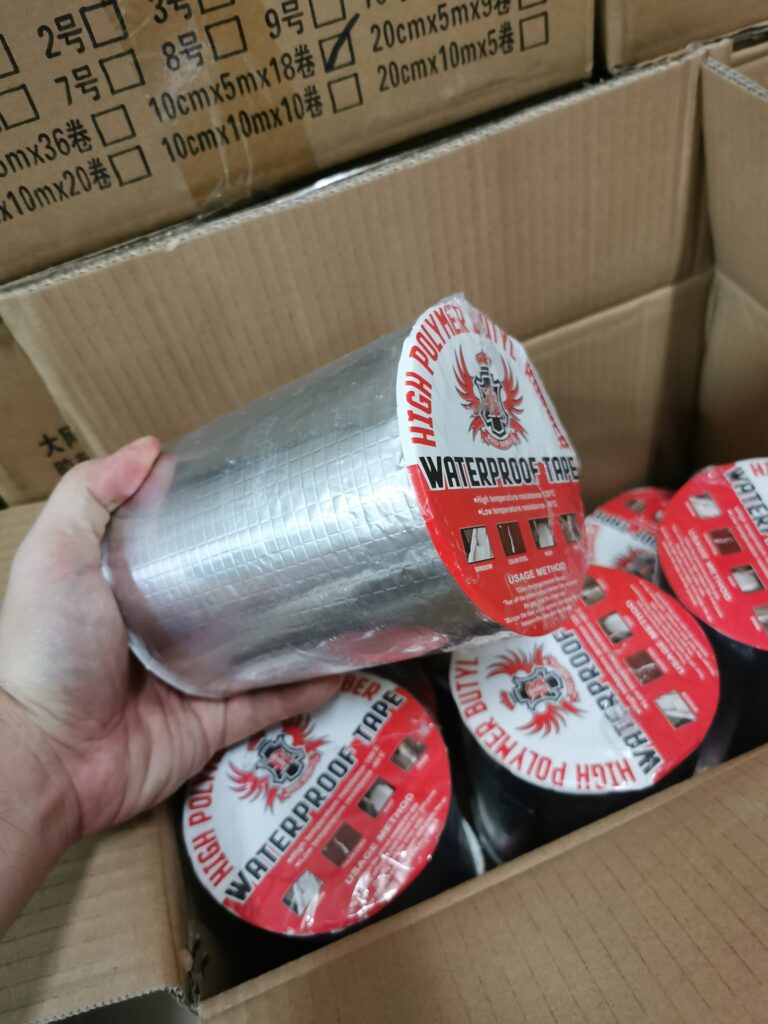 PUTTING THE RED WINGS PHILIPPINES WATERPROOF TAPE TO THE TEST
So, to put it to the test, we wanted to use it for our roof leak but alas since it has been raining non-stop so we cannot go to the roof. For safety reasons we just tried it for our old wash basin or what we all know as "batya" and for one of our pails or "timba" which has been unused due to the many leaks it has incurred over time.
Here is the broken wash basin, it has a hole at the bottom.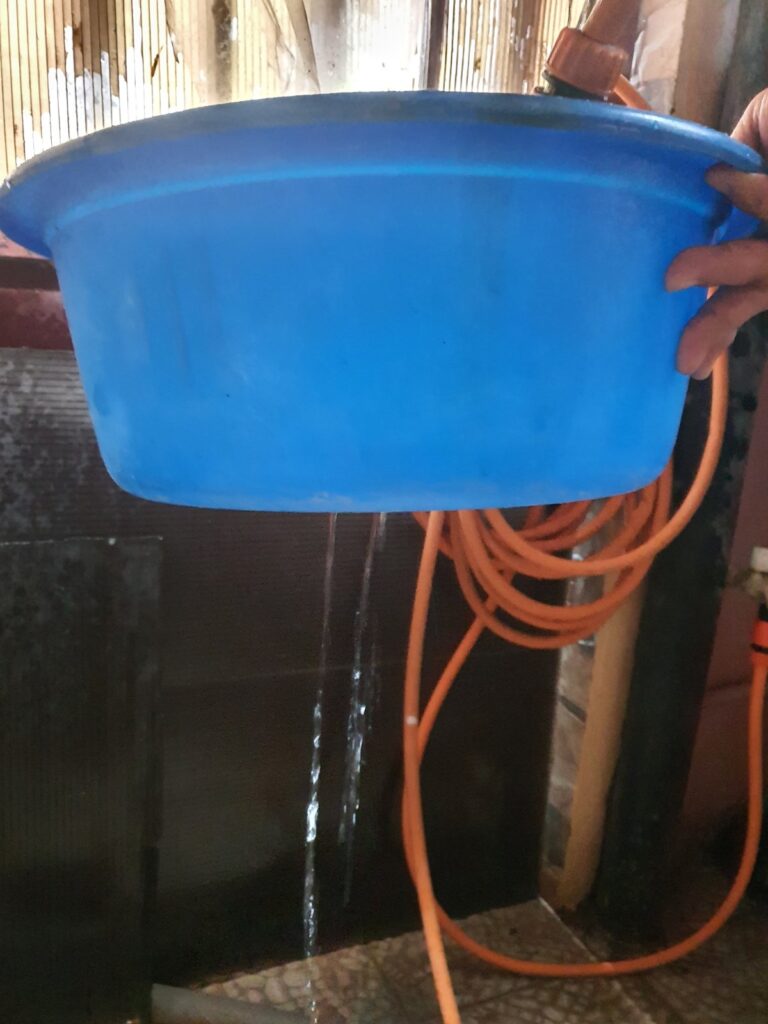 Here is the broken pail, so many holes but the most prominent is at the side portion.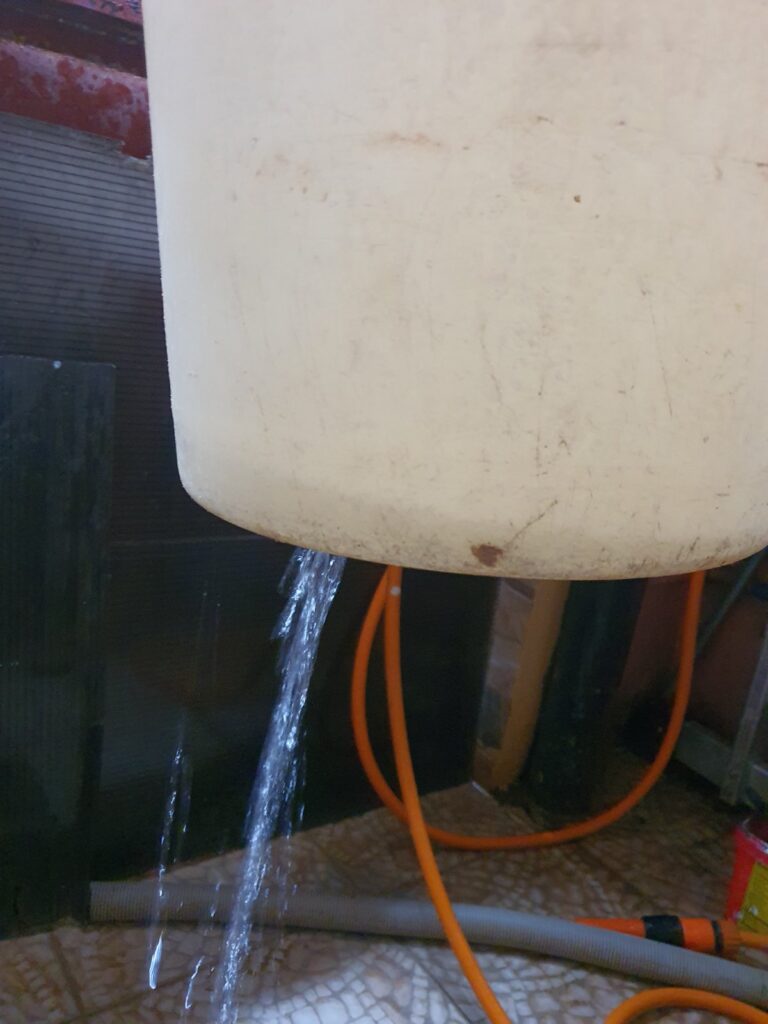 To use the tape, the instructions indicated that we need to clean the surface but we used it even when there was water inside the basin and the pail to prove its waterproof ability. In certain drastic situations, this is a reality where you need to use the tape even during wet situations. We removed the adhesive tape bottom film then attached the white sticky side to the surface. Then we scraped off the tape to release any air between the tape and the surface.
Here is the fixed wash basin with the Red Wings Philippines Waterproof Tape, no more leaks!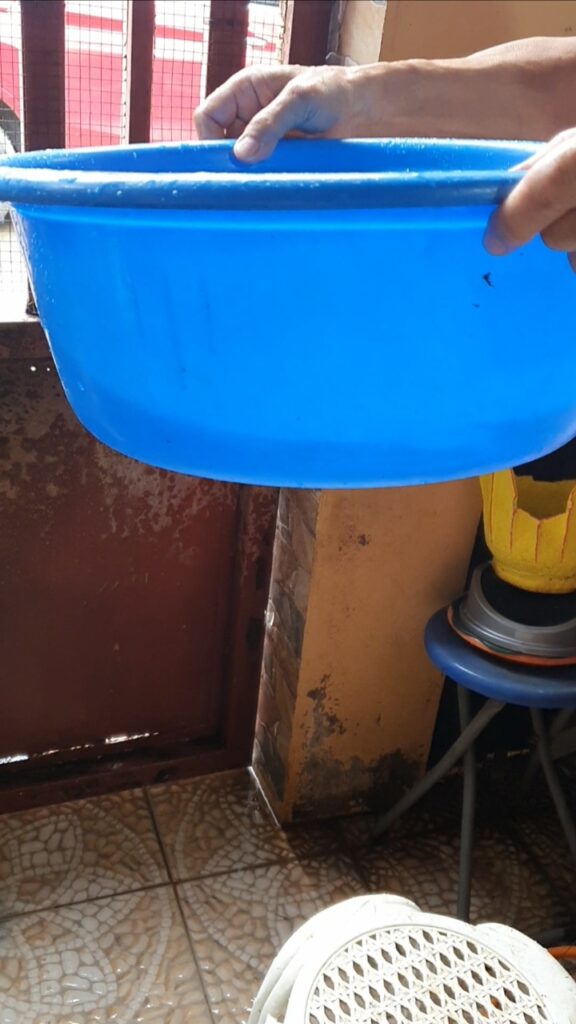 Here is the fixed pail with the Red Wings Philippines Waterproof Tape, no more leaks!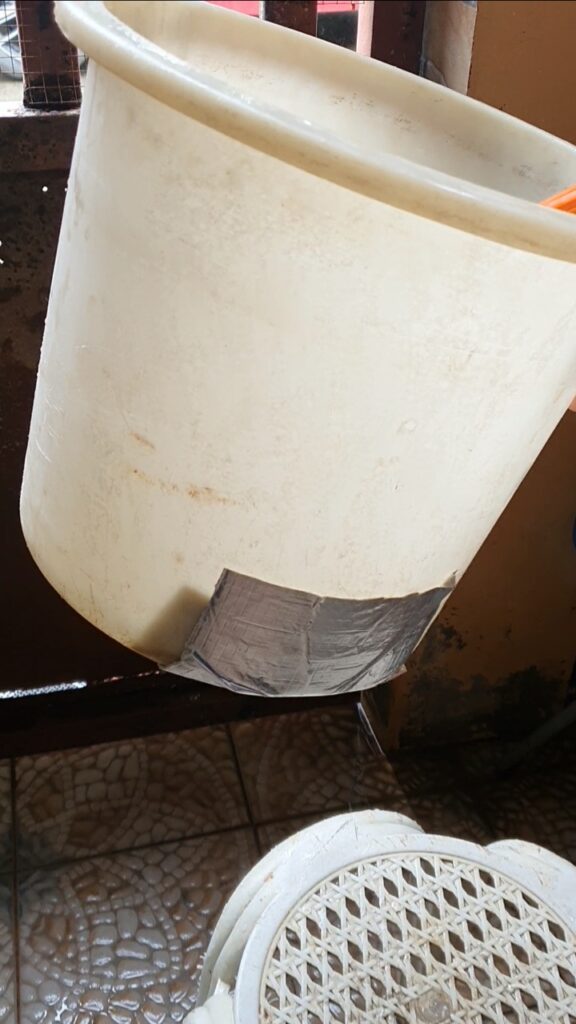 It instantly acted as a barrier for the water not to spill out from the basin or pail. And remember, we placed the Red Wings Waterproof tape even when there was water inside the containers.
We will definitely try to use it on our roof leaks (and other household items or appliances) as soon as weather is much more safer for us to climb on the roof.
There is a need to reiterate Red Wings Philippines' Waterproof Tape Instantly Seals, Fixes, Patches and Protects almost any surface, so this is all you need! You don't need to call a plumber to repair leaks anymore, and you can now repair items that have holes instead of throwing them away!
Or you may contact them at: 0921 410 2024
For more information on the Red Wings Philippines Butyl Rubber Waterproof Tape, you may follow Red Wings Philippines' social media accounts:
FACEBOOK: https://www.facebook.com/redwingsphilippines
INSTAGRAM: https://www.facebook.com/redwings.ph