Rafael's Tapas Bar and Restaurant is now open and ready for the new normal with a strict set of safety protocols to ensure the best yet worry-free in-house dining experience for its classy set of discriminating diners.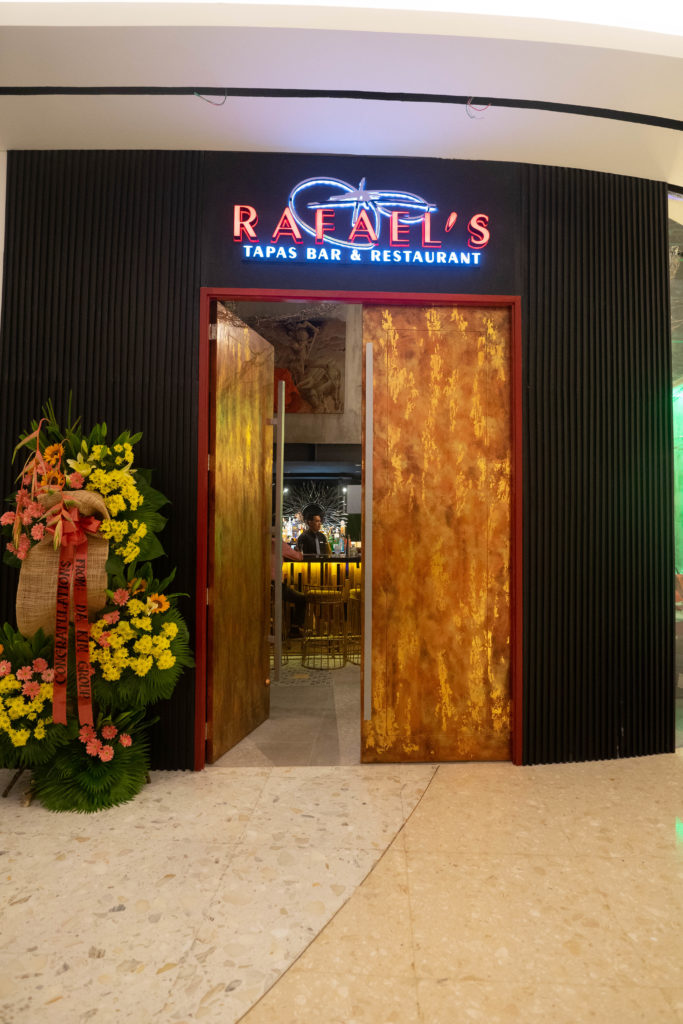 "The safety of our employees and customers are of primary importance to us," assured owner restaurateur-hotelie­r Henjie Carmona, "So we didn't only re-arrange seating for social distancing, we've also come up with the 12 Commandments of Safety in the New Normal and trained our staff on these protocols."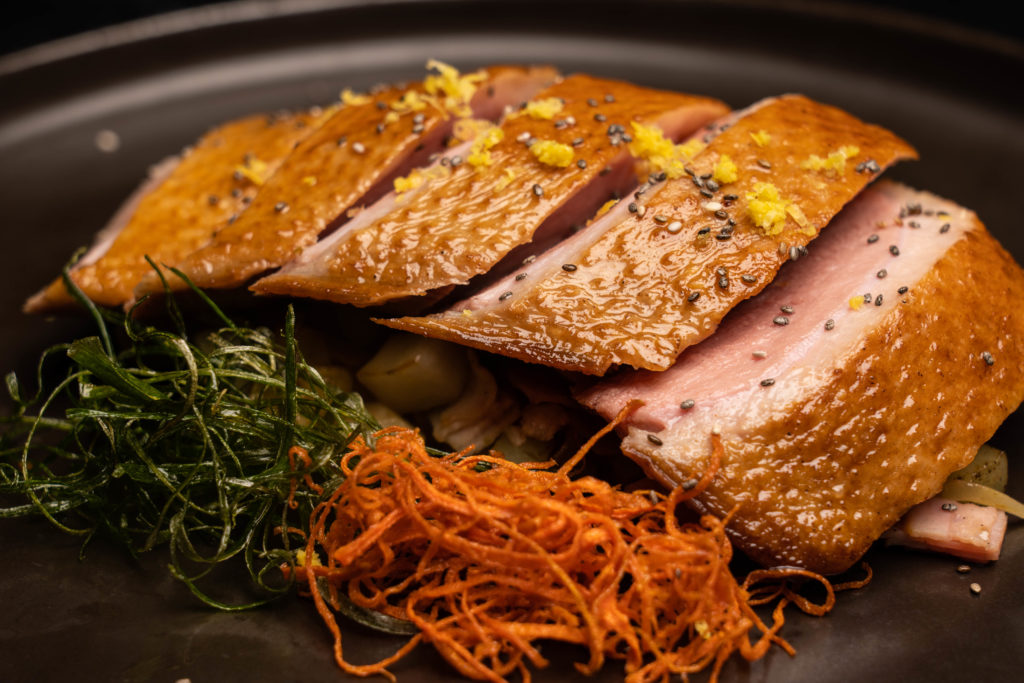 The restaurant is now open and ready to accommodate and serve safety-conscious clients their favorite home-cooked dishes with a twist both at Resorts World Manila or in the comfort of their homes through special delivery packages.
What's New in the New Normal? 
"We want to ensure the safest dining experience for our guests, so seating capacity has been significantly reduced while making sure that everything creatively conforms with the design and ambiance of our place to maintain that relaxing vibe," Carmona explained.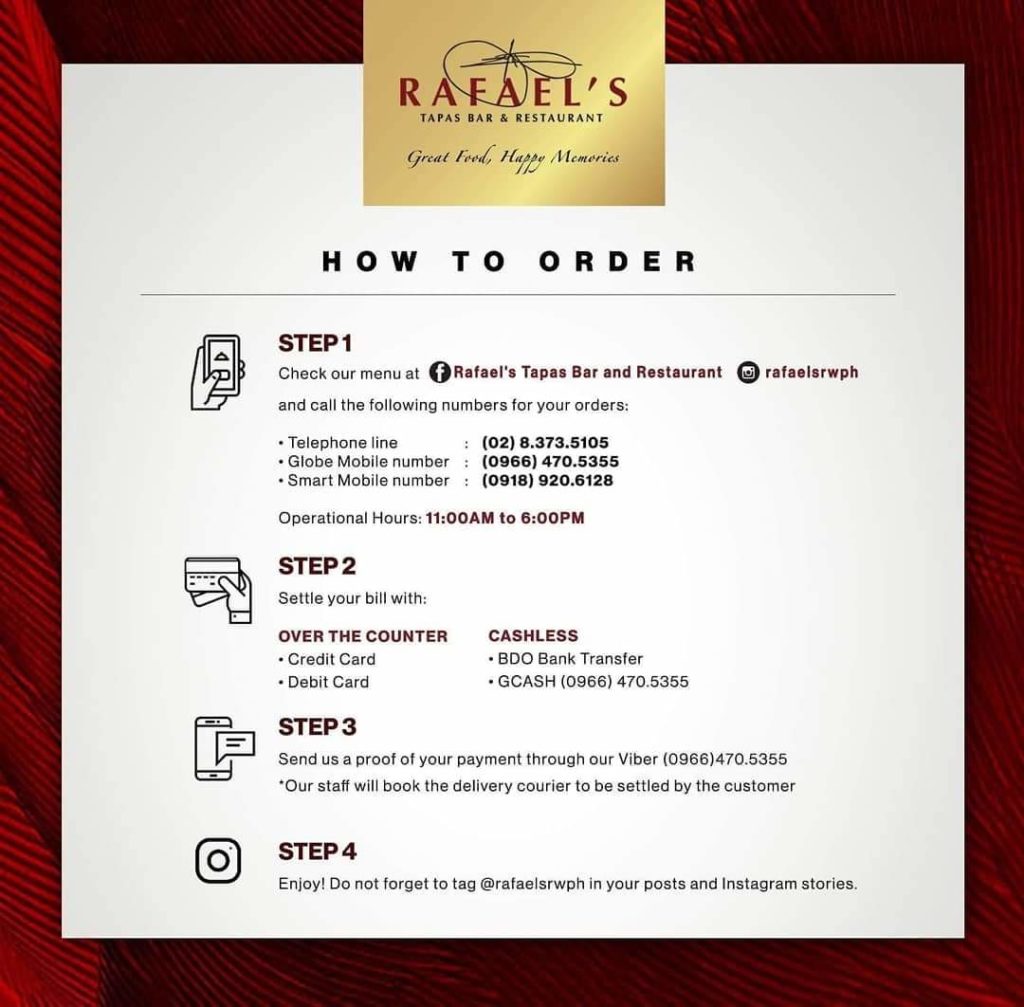 Thus, Rafael's has re-arranged its seating layout in observance of proper social distancing and ensured that all guests follow the government's minimum safety standard procedures. All guests are required to sanitize their hands, step on a foot bath, and get their temperatures checked at the entrance even before they sign the guest list and sign the mandatory health declaration form.
"Prior to reopening initially for takeouts last May 29 our staff underwent rapid testing before going back to work," shared Carmona, "but we took a step further by ensuring that all our staff undergoes RT-PCR testing, too, and we plan to do monthly testing thereafter to ensure everyone's welfare." All staff is required to wear PPE.
Strict In-House Safety Protocols
More than personal people safety, Rafael's also made sure to keep everything within the restaurant premises ultra-clean, disinfected, and contaminant-free.
"We use UV light disinfectant daily on all exposed and frequently used surfaces like tables and kitchen tops, food-grade disinfectant from Diversy, and a sterilizer disinfectant dishwashing machine from Winter Halter," says Carmona to further stress how Rafael's had gone the extra mile in safety.
Rafael's also prides itself on offering guests contactless menu and payment.
HomeDeliveries for Luxurious Takeouts
"We've created HomeDeliveries by Rafael's to bring the celebration of luxurious home-cooked dishes to diners' homes.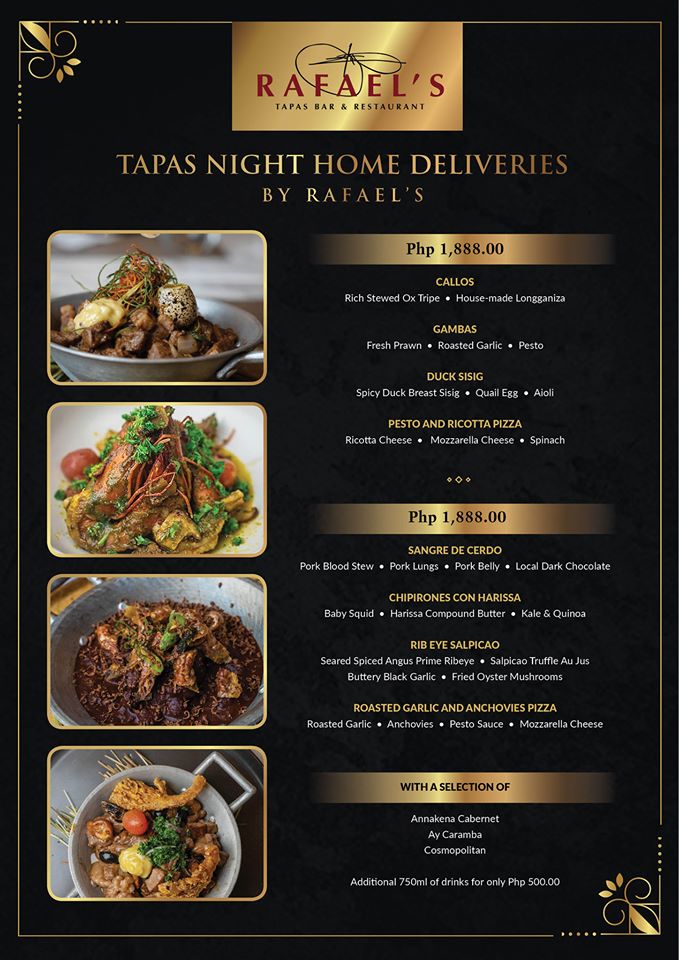 Since delivery and takeout are essential to the new normal, we've carefully identified dishes that are perfect for deliveries and won't compromise quality and safety," beams Carmona, who knows well enough the current need to eat good food in the comfort of their homes.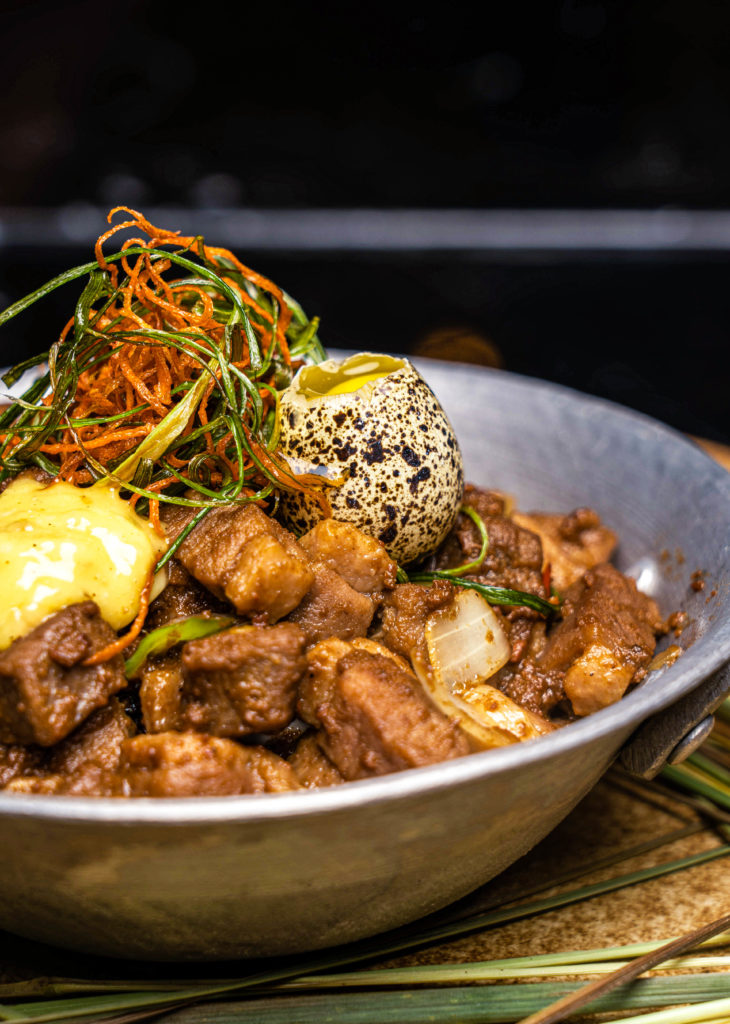 So, Rafael's added more comfort food like pizza on their menu as well as family and group packages for people who cannot travel far or don't want to go out.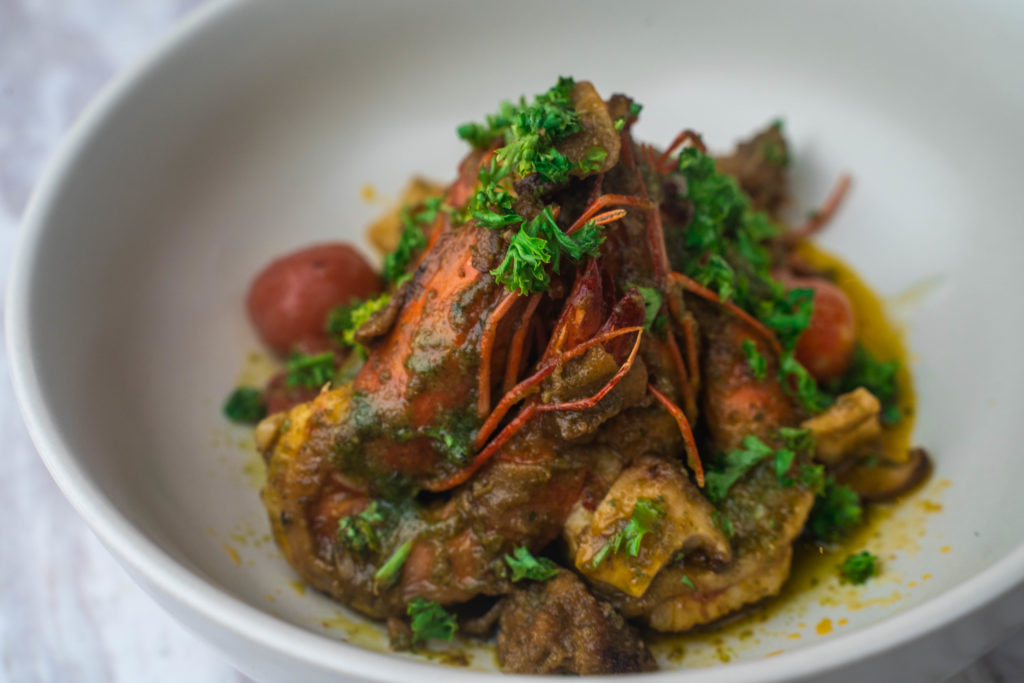 "Even during the pandemic, people still want to celebrate birthdays, anniversaries, Mother's/Father's Day, and graduations, so this if for them!"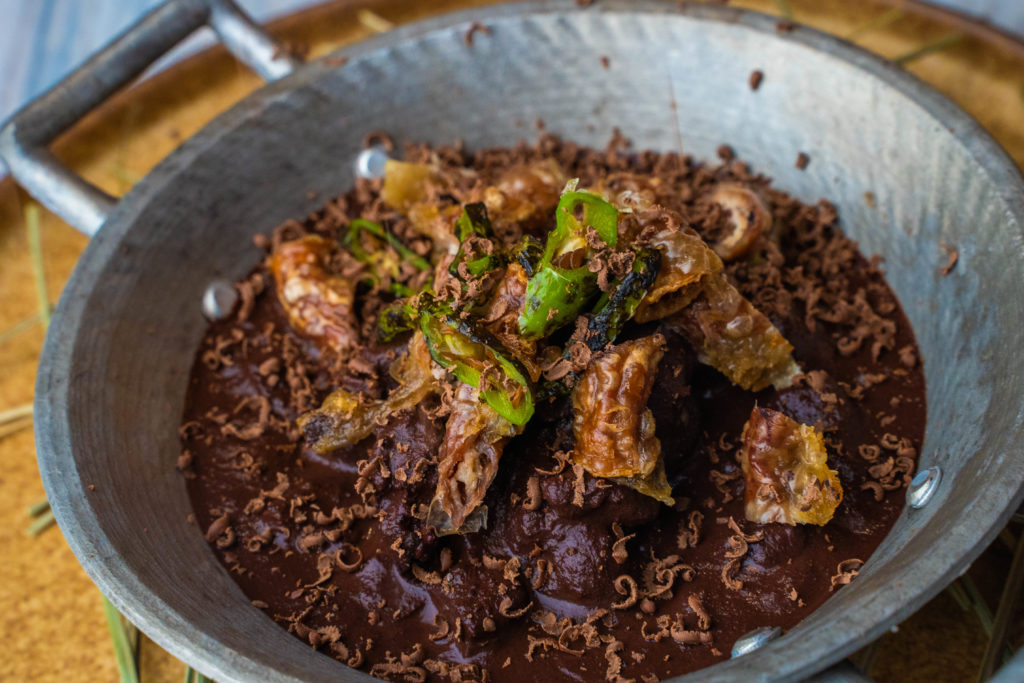 Carmona assured that Rafael's can create specialty orders or customized menus both for take-out and dine-in according to client's preferences provided they give an advance notice and/or make reservations.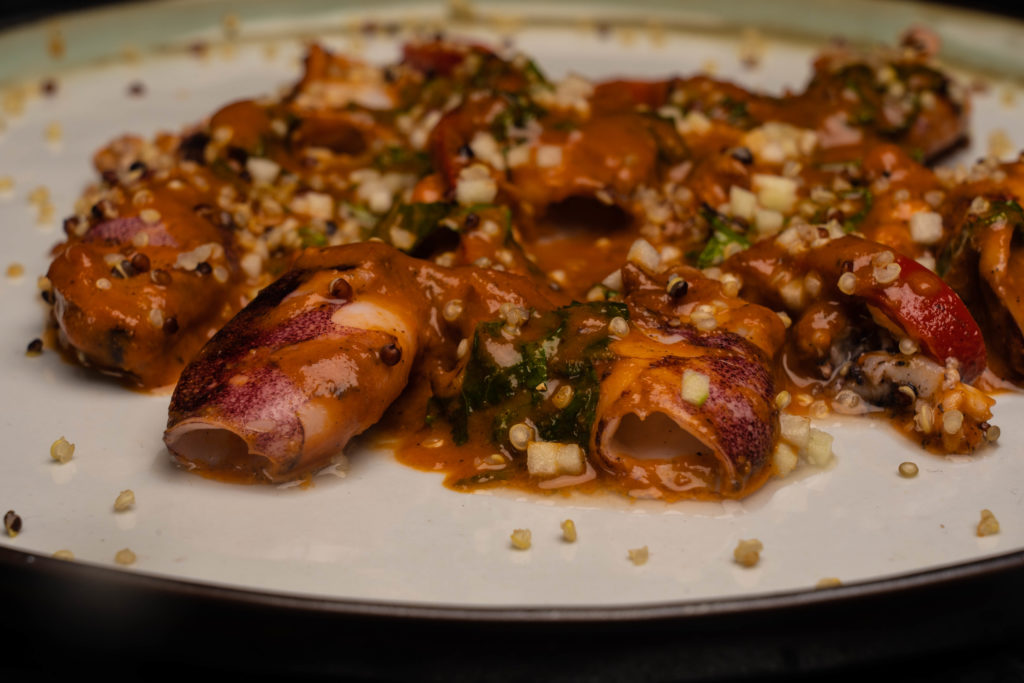 Making Safe Memories with Rafael's
"It's going to be very challenging for the entire industry for the next year or more. It all depends on the slowdown of COVID cases and the availability of a vaccine. Recovery largely depends on when people can feel safe enough to give our local economy the needed boost," Carmona laments.
But, until that time comes, Carmona reaffirmed that focus should remain on ensuring health and safety for all, both guests and staff.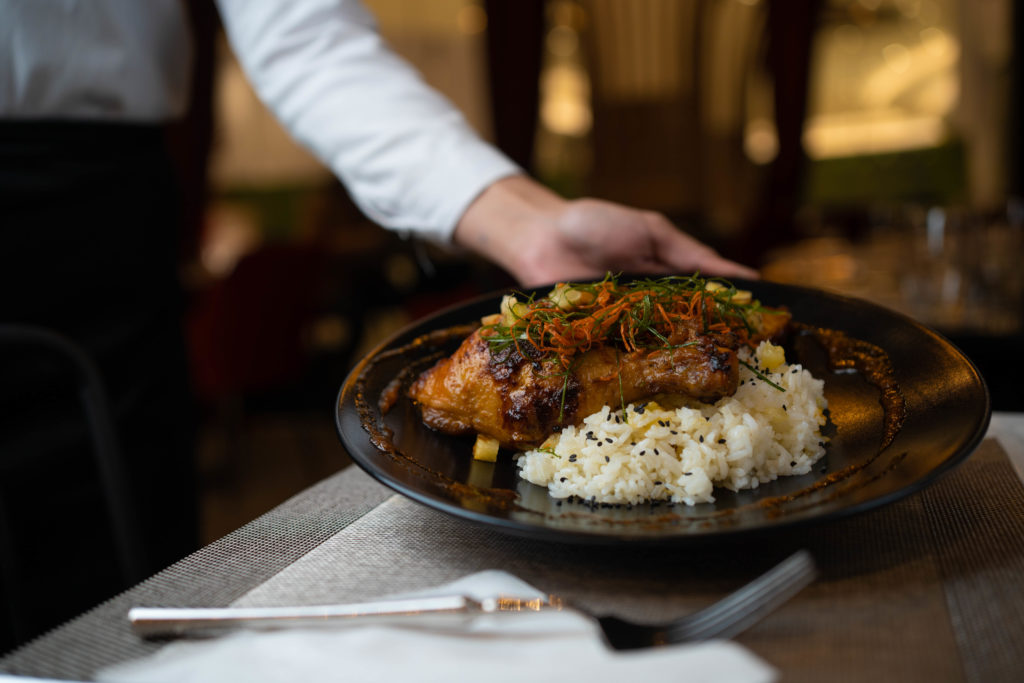 "We need to create a very safe environment for everyone and effectively communicate this so people will start to dine in again. Rafael's, after all, is not just a restaurant but a great experience. Not only do we want this to be a place where you would always come back to every day because it reminds you of home and food reminds you of family, but we also want this to be a very safe place where you can create happy memories without compromising your health and safety."
Share Your Dining Experience and Help the Economy
"Never compromise your health and safety or that of anyone. Do not live in fear but also never let your guards down amidst the pandemic. You can always choose to enjoy life with your friends and loved ones. Go to your favorite resto and explore new ones to enjoy a great meal. Tell your friends when you're happy with a particular resto and give constructive feedback to those who need to improve. by doing so, you already contribute in helping back our economy," Carmona very eloquently concluded.
For diners who are looking for good home-cooked dishes with surprising twists, Rafael's is the place for you to dine in, take out, or order deliveries!
For the full menu, reservations, and more information, please visit their social media accounts:
FACEBOOK: Rafael's Tapas Bar and Restaurant
INSTAGRAM @rafaelsrwph