- Advertisement -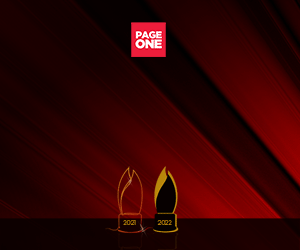 Are you hooked on prawn and cannot stop!? Yes, you definitely read that right and not the dirty one you are thinking of! Get hooked on Prawn Star PH!
You know, a word play for the other word but a different kind of yummy and dirty foodporn, literally, because you are going to eat these with your hands! Louisiana-inspired Cajun cooking where you can choose from a variety of sauces to complement your seafood!
They are at the 5L Ayala Malls Feliz and I was there to try some of the yummiest fruits of the sea.
And now, for my F.A.B. review!
(F)OOD:
You can order MAINS BY THE POUND and enjoy it with just 3 easy steps:
Step 1: Choose your Seafood
Shrimps
Green Mussels
Black Mussels
Clams
Baby Squid
Prawns
PRIDE (scroll down to know more about it)
Step 2: Select your Flavor
Sexy & Hottie – a blend of different spices with a kick
Hits The Spot – simple yet indulging blend of garlic & butter
The Cougar – tangy and peppery
Moe Betta Eggs – with real salted egg
Sweet Bombshell – sweet chili sauce
Coco Shaker – gata
Commando – plain
Step 3: Choose the Hotness Level
G – non-spicy
PG – mild
R – medium
X – hot
XXX – Fire!!!
Pride
Why choose 1 seafood when you can have it all?! It has shrimps, green mussels and clams accompanied with Andouielle sausage, corn and potatotes with your chosen sauce and hotness!
APPETIZERS
Hot Crab Dip with Crostini
Sounds simple but this is one of my favorites here! Cheesy and creamy on each dip.
BASKETS & FRIES
Catfish Fry
I am a sucker for fish and fries and love the beer batter on this one! Fried to perfection!
Fried Oyster
Fresh and juicy oysters perfect fried to munch on any time.
STARLETS
The Prawn Star
It has prawns, corn, and garlic noodles that is amazingly yummy! That garlic noodle is enough by itself but of course, is better with the other components of the dish.
Sexy Back Ribs
This tasted like salt and pepper ribs that I love! I prefer it to be a little more tender but nothing that a dip in vinegar can fix.
(A)MBIENCE:
At the front of the restaurant, you immediately notice that Prawn is the star of this restaurant. Their cute mascot is adorned with star lights, how cute!
Upon entering the store, you will immediately notice the nautical them with ropes tied to wooden bars, blue accent chairs and orange lifesavers hung on a while of blue fences which I think resembles a net or a part of a ship.
There is also wall telling you of the 3 easy steps on how to enjoy your meal here!
The casual and pops of color in this branch is really inviting and is an indication that one will enjoy one's stay here.
(B)UTLER SERVICE:
We had no problems with the service. All of our requests and food were provided on time.
LOCATION: 5L, Ayala Malls Feliz, Pasig City
To know more about Prawn Star, follow them in their social media accounts:
FACEBOOK: Prawn Star PH
INSTAGRAM: @prawnstar.ph/