After a 40-year long wait, Pangasinan is all set to present its bounty of artisan creations at international shows, with Manila FAME as its first stop.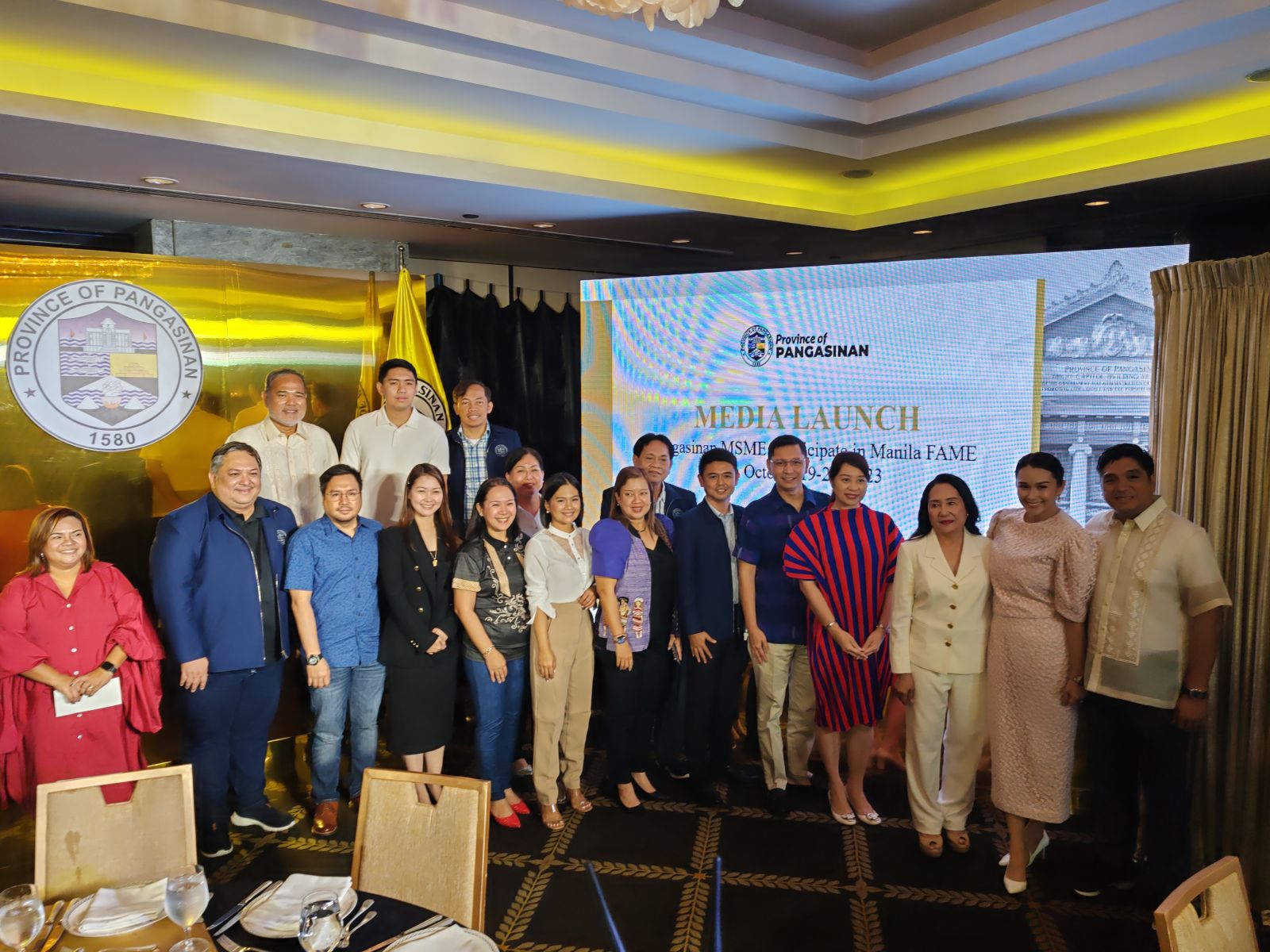 The province has tapped 10 MSMEs that deliver world-class "Made in Pangasinan" creativity under the ABOUND project which discovers artisans and provides coaching and mentorship. The project is bringing these MSMEs as a group to the prestigious trade exhibition for the first time.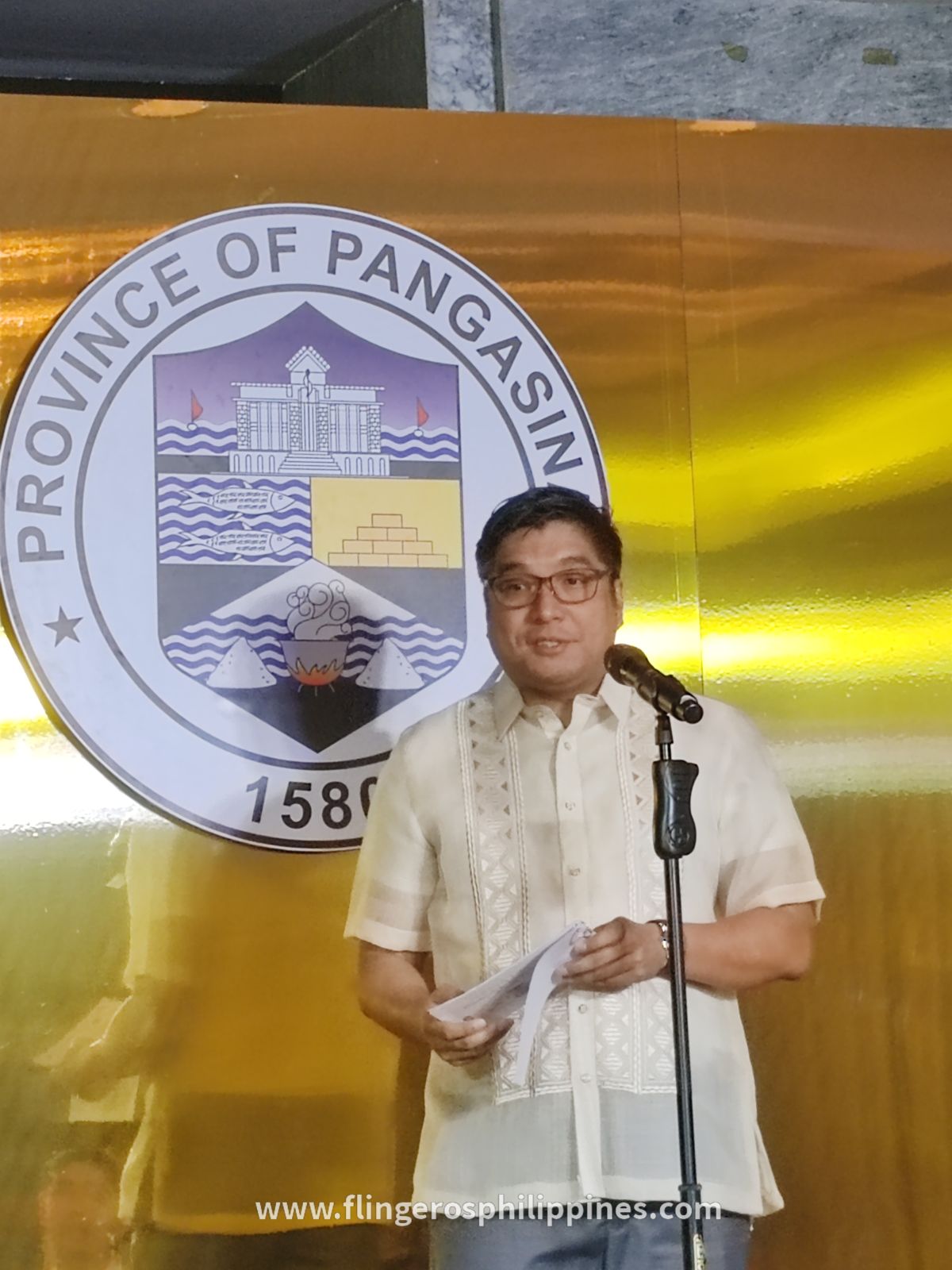 With the full support of Pangasinan Governor Ramon V. Guico III, leaders of the province's towns of Binalonan and Bolinao, and local agencies, Governor Mon Mon (as he is affectionately called) presented the 10 micro, small, and medium enterprises at the project's recent launch. The MSMEs have been carefully selected for their world-class and export-quality artistry and products from luxurious-looking fashion pieces to home furnishings that evoke tropical elegance, to fantastic creations that showcase the province's agricultural bounty and rich heritage.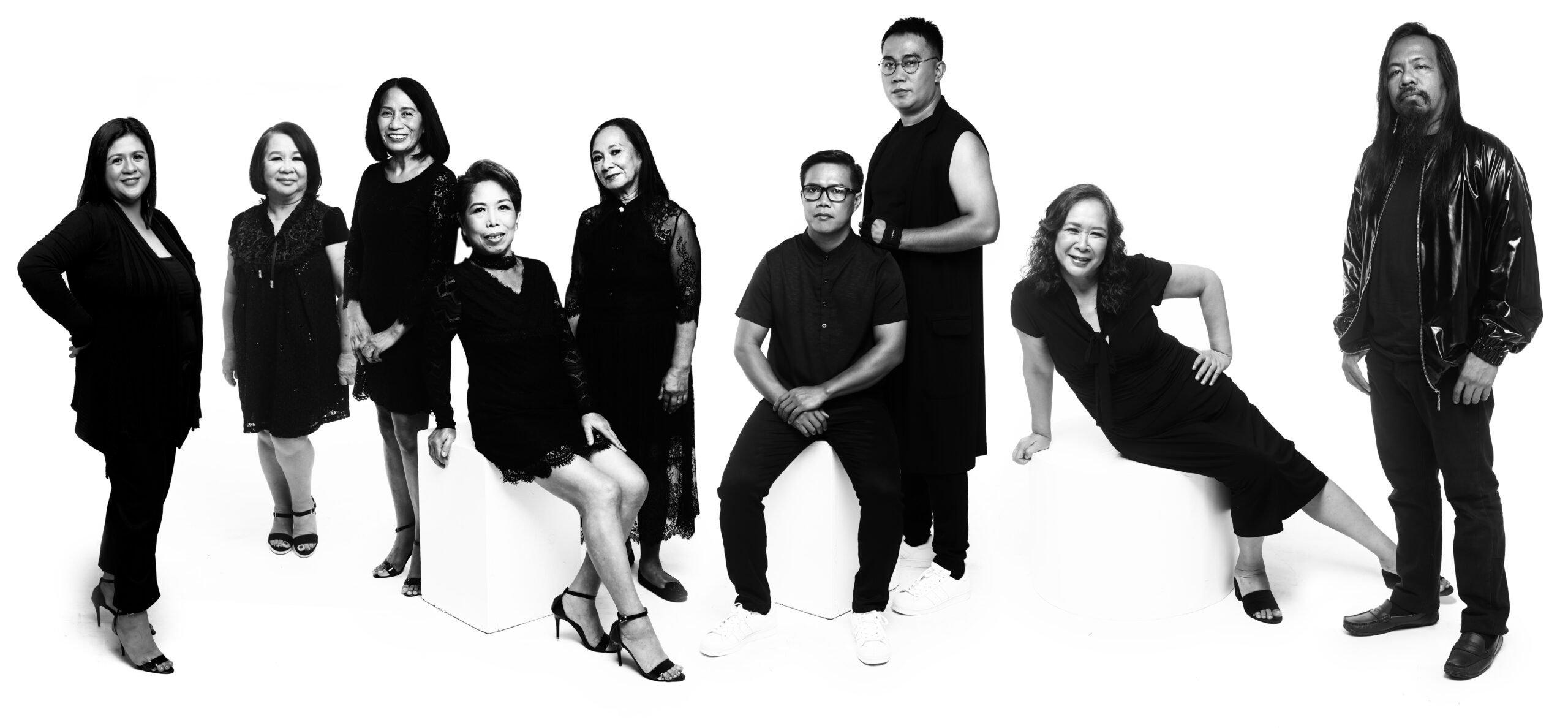 The Philippines' premier trade show Manila FAME is finally returning on-site after three years on October 19-21 at the World Trade Center, promising an unforgettable celebration of Filipino creativity and craftsmanship. With the event's return comes the province of Pangasinan's attendance – their first in 40 years.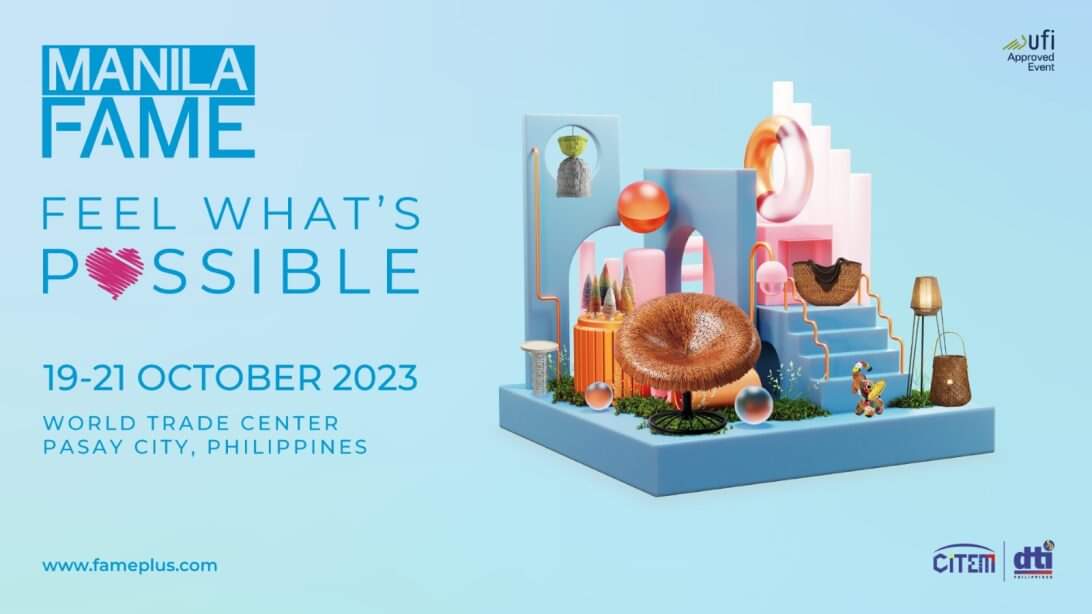 "Promoting the province's diverse creative industries through prestigious trade events like Manila FAME is a key part of the bigger economic growth initiatives in Pangasinan. MSMEs play a vital role in ensuring inclusive economic growth in the province, as they can help accelerate trade and exportation," says Gov. Guico. "I believe that the MSMEs joining the Manila FAME will represent the best of everything made in Pangasinan. They embody what Pangasinan, Ang Galing truly means."
Herwin Buccat known as Herwitanyo, a painter from Bolinao who features surrealist and nature-fantasy-inspired artwork. The ABOUND Team conducted one-on-one coaching on how to interpret his works and fortify his DNA. His commissioned pieces were then translated into art merchandise such as notebooks, tumblers, and pencils, as well as totes, shirts, and hoodies.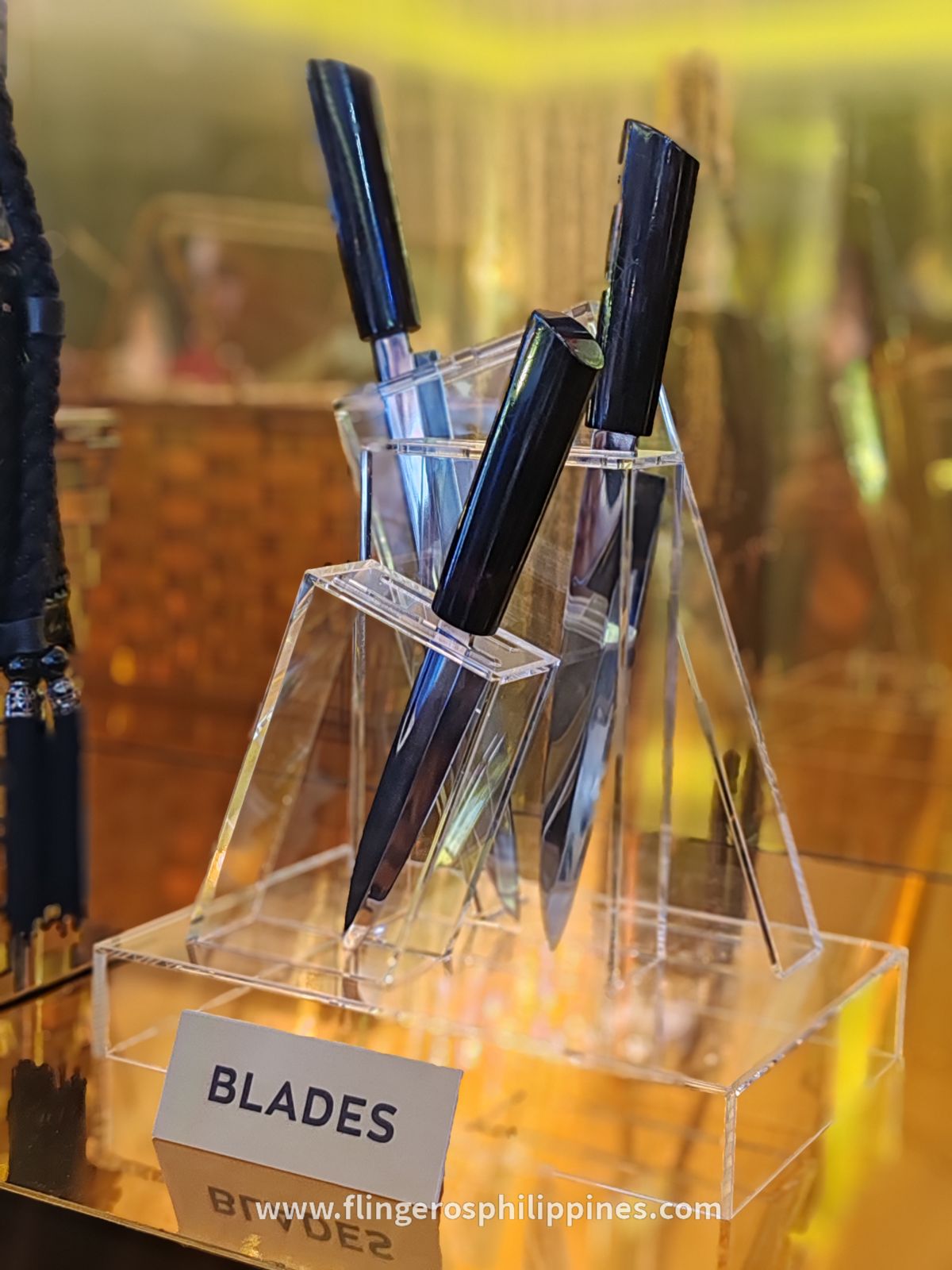 Blades, hailing from Pozorrubio, produce swords that have featured in Hollywood films. Project ABOUND has helped evolve these collector's items into high quality chef knives and trendy fashion accessories such as bespoke necklaces and bracelets.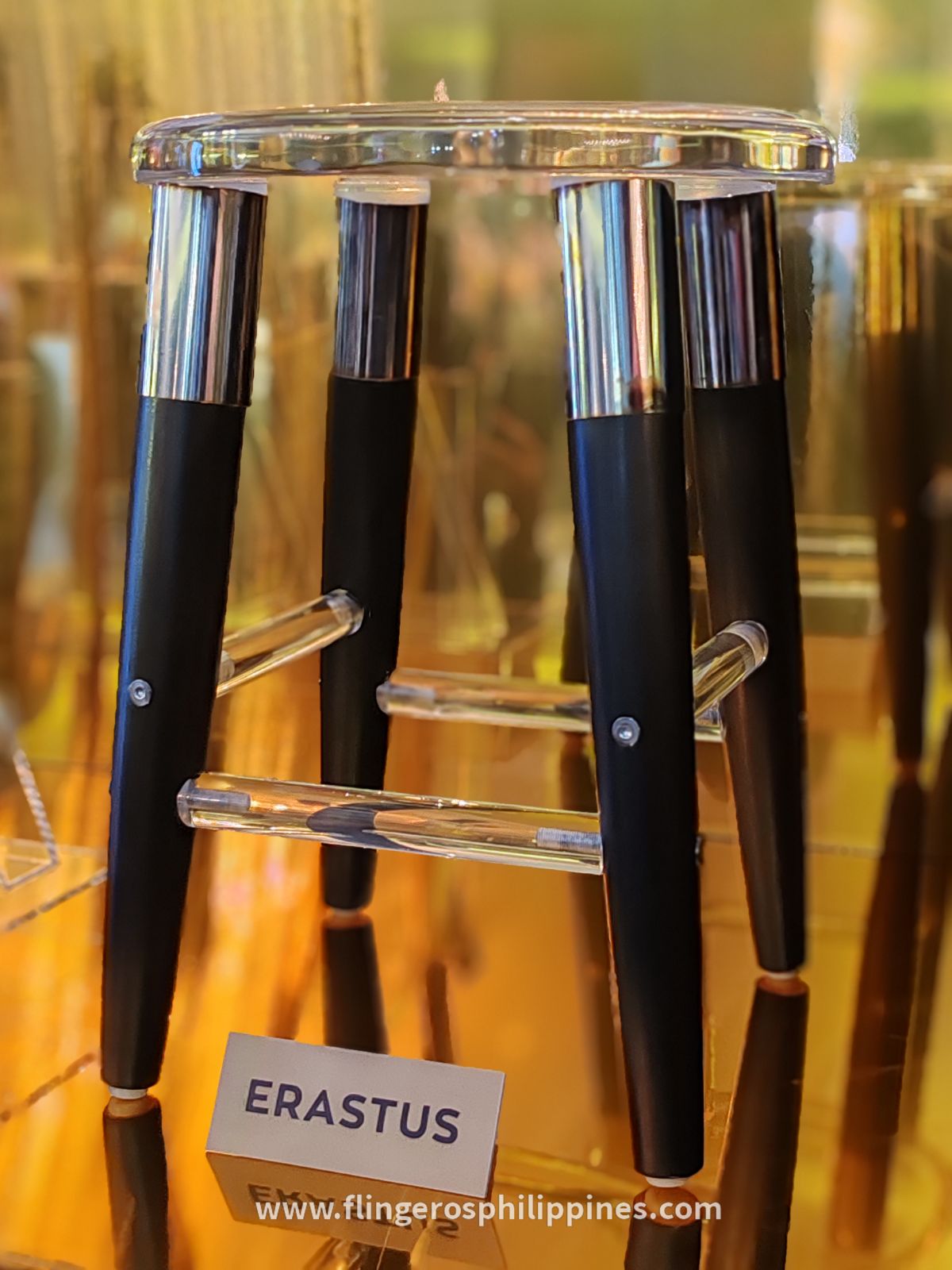 Erastus from Sto. Tomas is a furniture maker, who with the help of Project ABOUND's product development team, has learned new applications of materials, and now features sleek designs that modernize home and office spaces.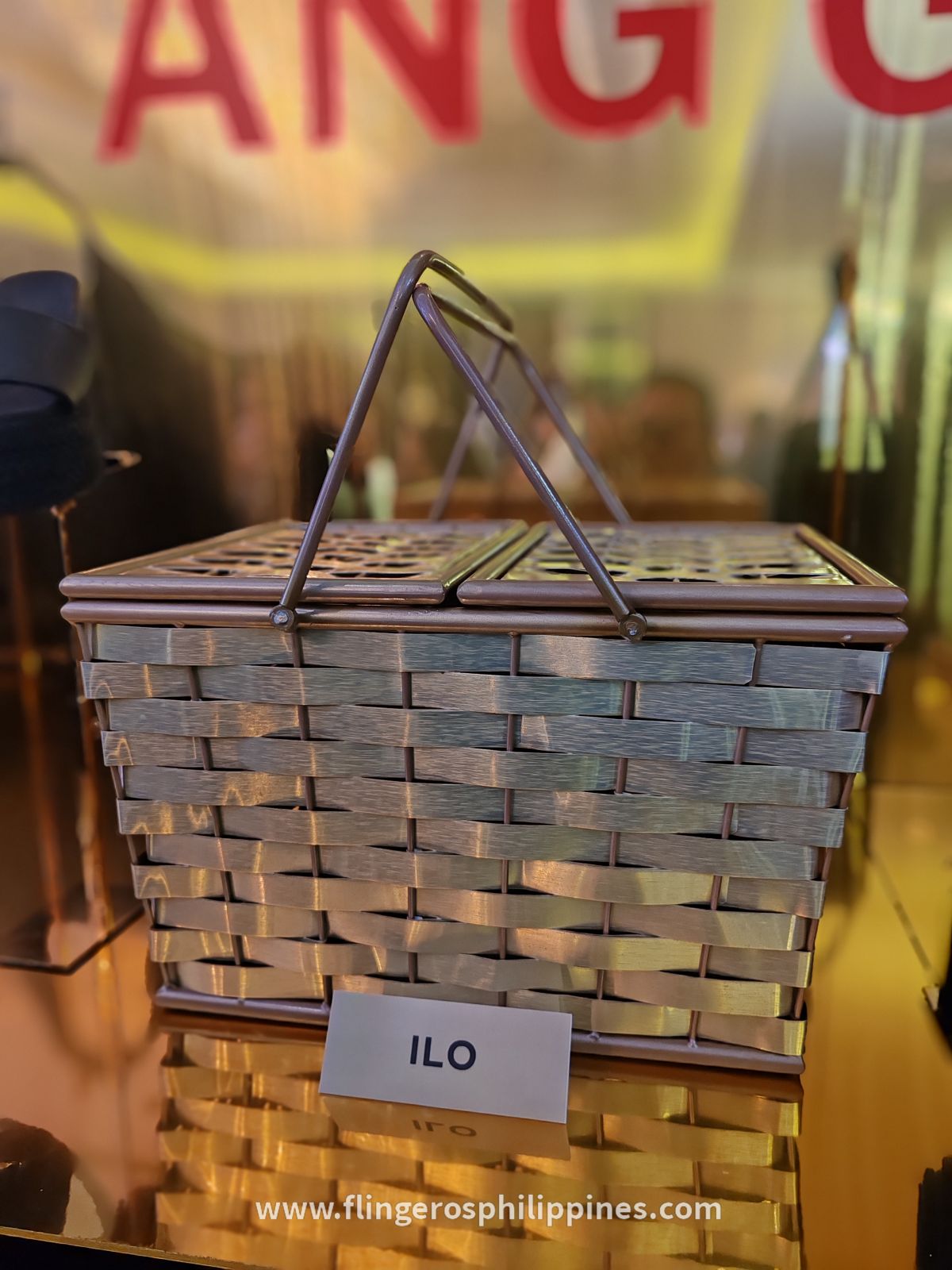 ILO from Laoac is a producer of home accessories made from locally sourced materials. Through the project, this MSME has evolved into using industrial materials for their designs that can very well enter the luxury market.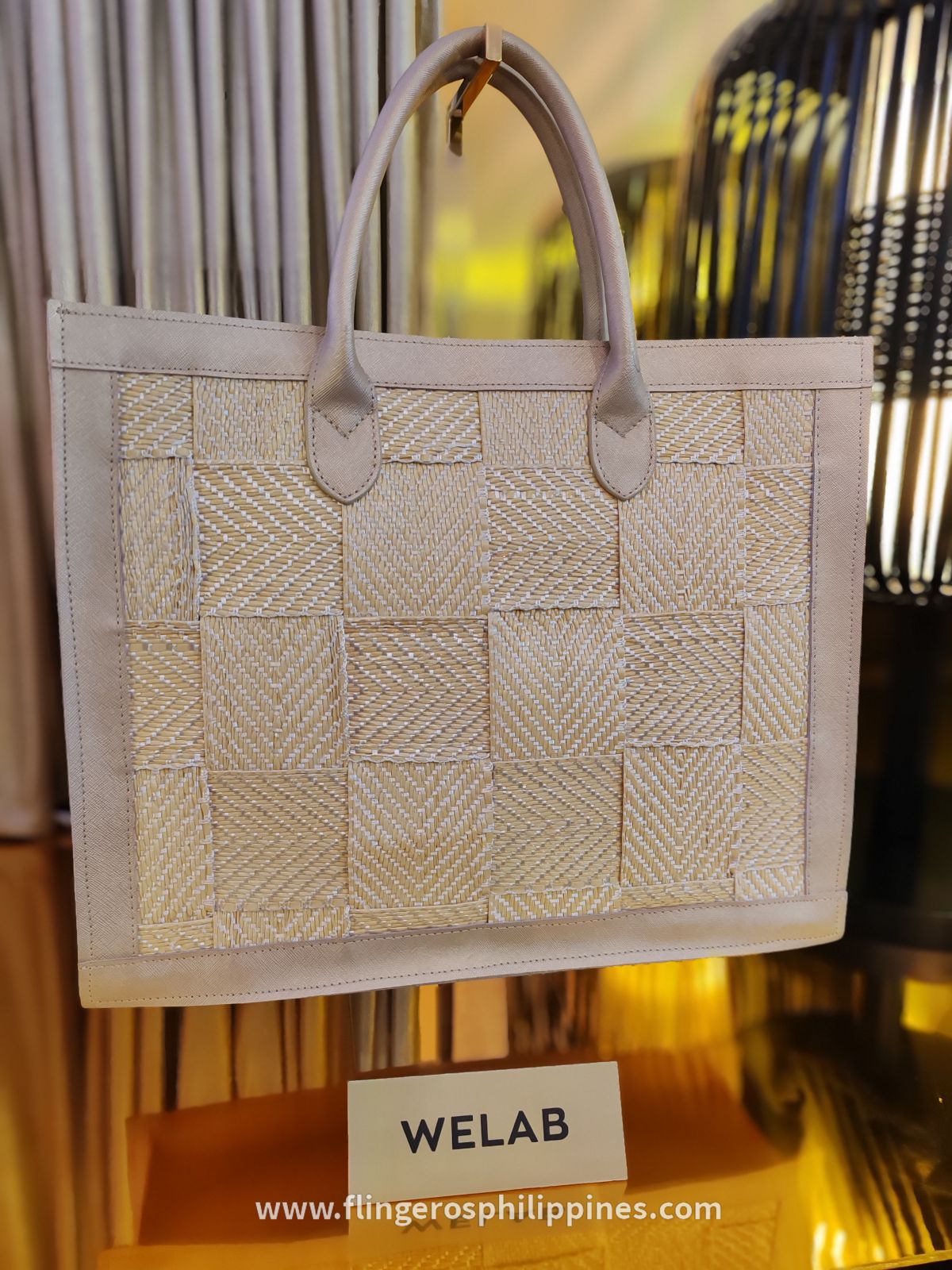 WELAB (Women Empowerment Livelihood Association of Binalonan) used to produce ordinary recycled market bags. With the project's involvement, their designs were elevated to upcycled handbags that can be considered as a signature collection.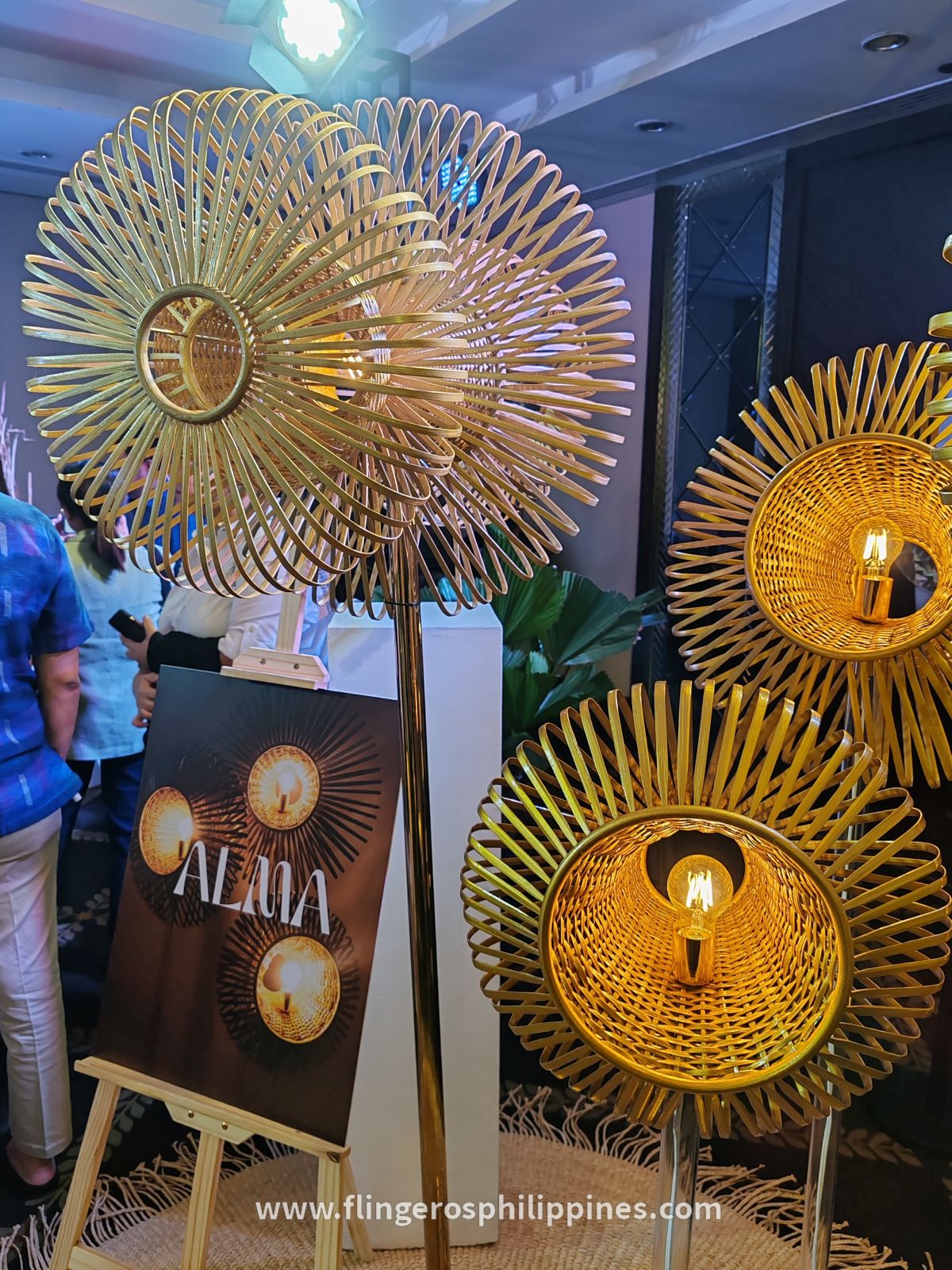 Alma from Pozorrubio is a producer of ethnic droplights. After consistent collaboration and rigorous material research, the products have become one-of-a-kind home and interior accessories characterized by their rustic elegance.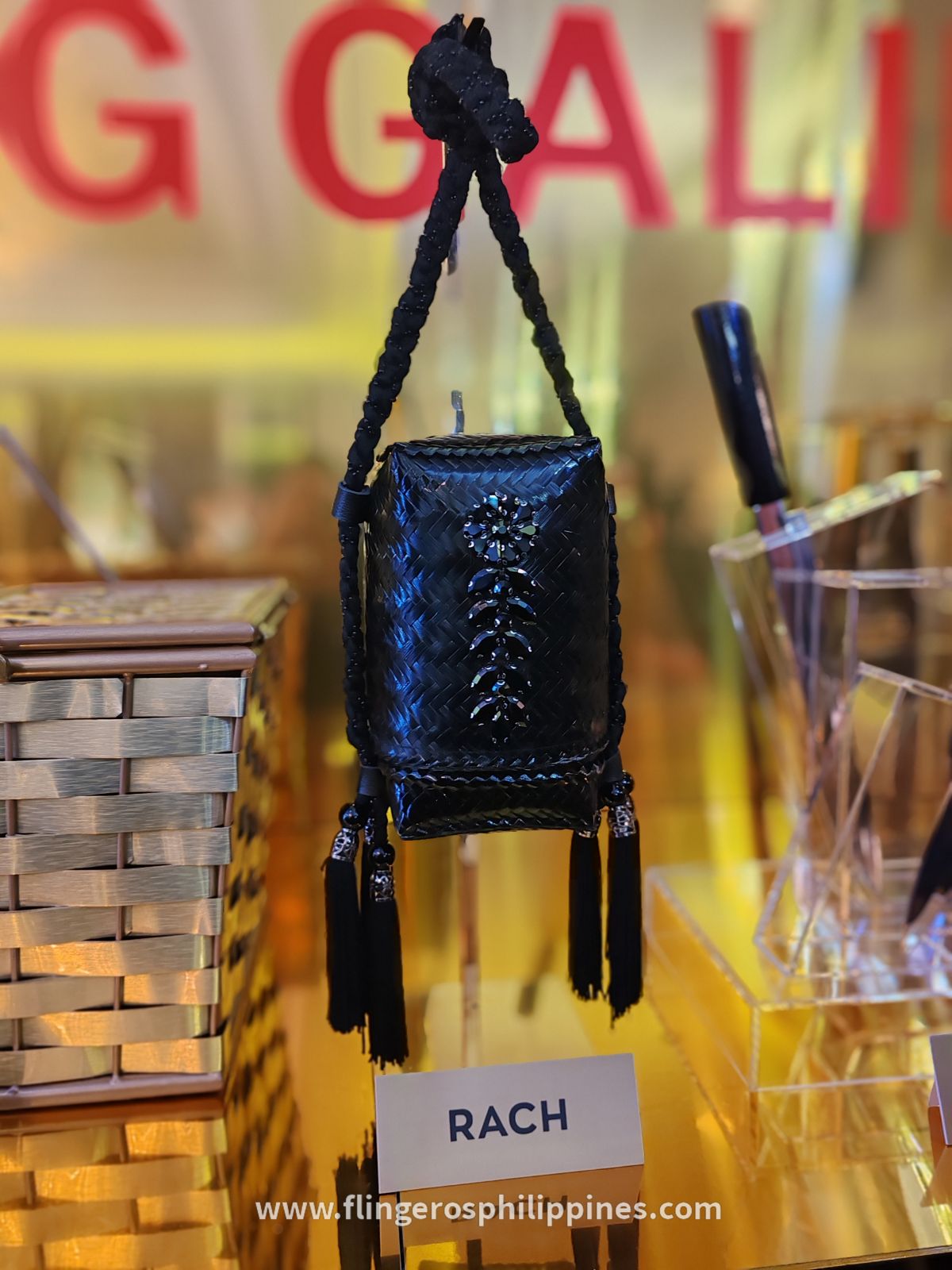 Rach based in Aguilar is a maker of bamboo bags. With regular design and product development guidance, these fashion accessories have transformed into chic crystal-embellished bags.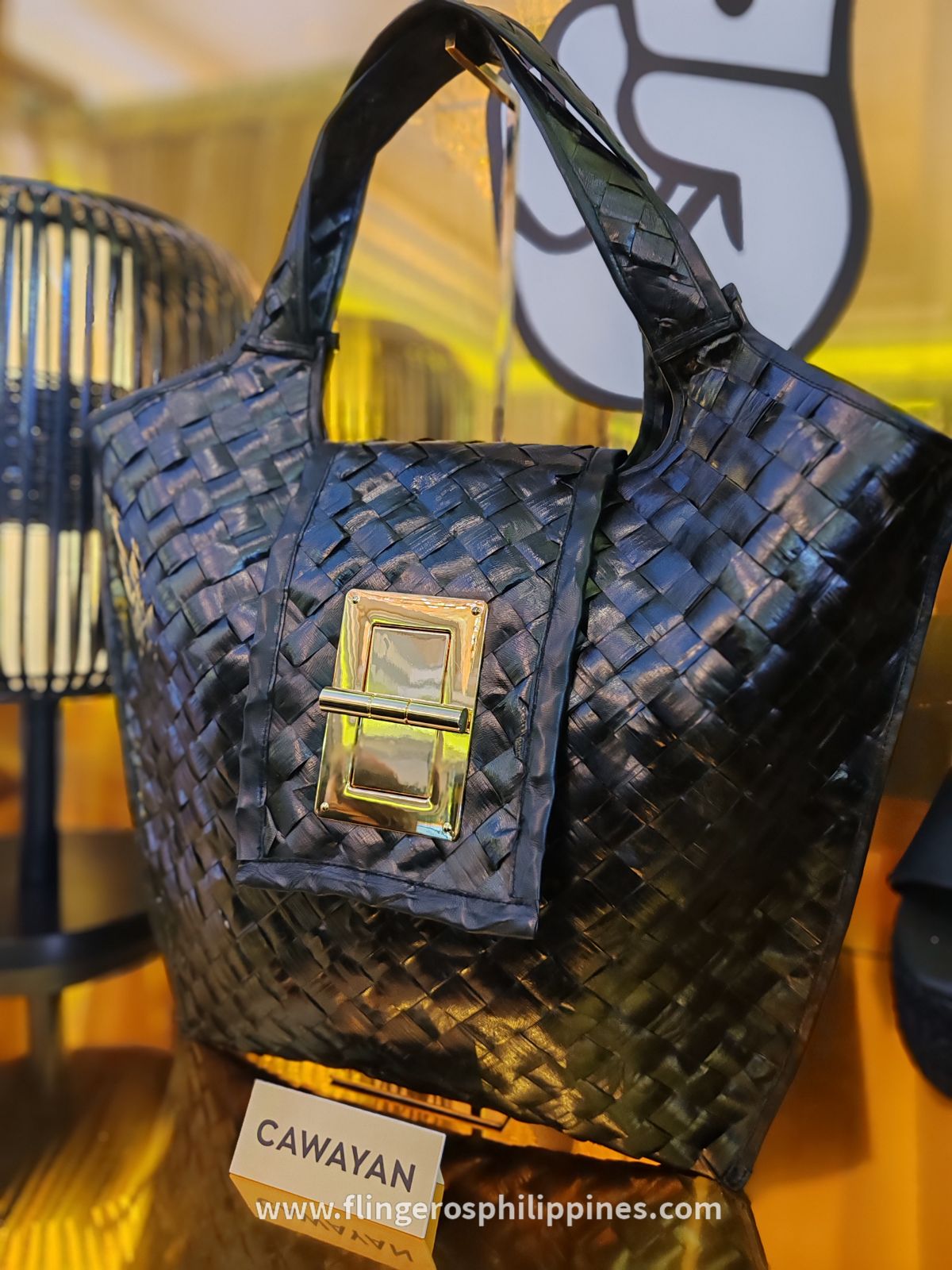 Cawayan from Bolinao utilizes buri to create bags and mat products. After going through process development, and coloring and molding procedures with the ABOUND team, Cawayan weavers now make an inspired, signature bag. Joy based in Basista uses corn husks and bangkuang for home accessories and fashion bags. The project has helped transition the designs from a natural look to a classic luxury aesthetic.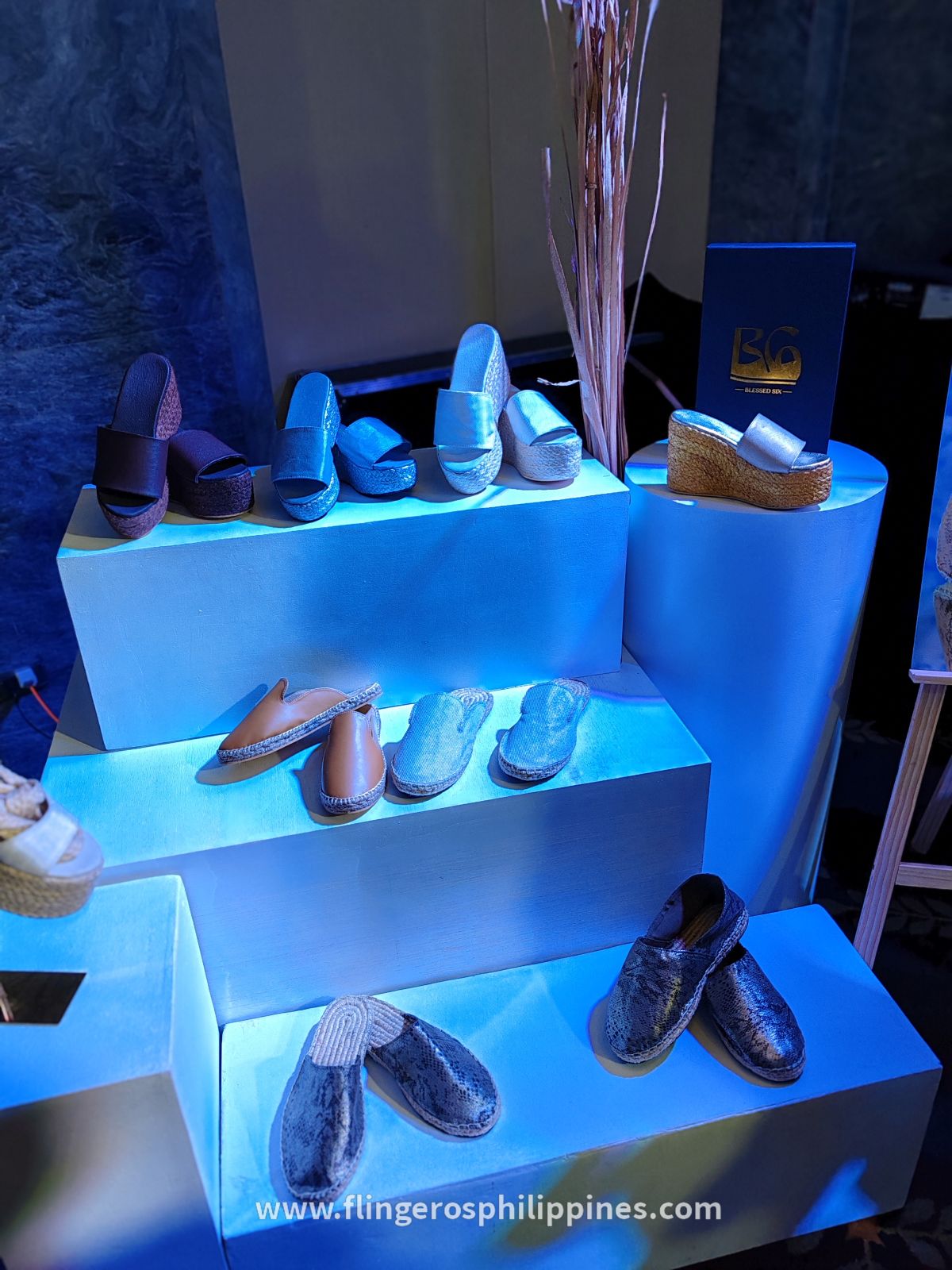 The youngest of this batch of MSMEs, B6 (Blessed 6) began from a group of more than 30 young individuals who have undergone and continue to attend training and guidance through the project.
With a lot of effort and support from Mayor Ramon Ronald V. Guico IV, the current crop of emerging artisans and entrepreneurs have produced 7 collections of espadrilles to be launched in both domestic and international markets.
Pangasinan's Manila FAME bid started with the help of the Artisan Empowerment Association (AEA), which aims to elevate MSMEs in Pangasinan, especially those specializing in handcrafted creations. It is an initiative envisioned by esteemed businesswoman and the chair of the board of the World Citi Group, Arlyn Guico, and industry expert, entrepreneur and CEO of luxury brand Mele + Marie, Rosemarie Oamil, who both hope to show that there's more to the province than most people think.
"Artisan Empowerment Association equips budding designers and entrepreneurs with capacity-building resources and opportunities like mentorship and training programs that enable them to showcase their work to a wider market so they can uplift their lives and their communities," shares Ms. Guico.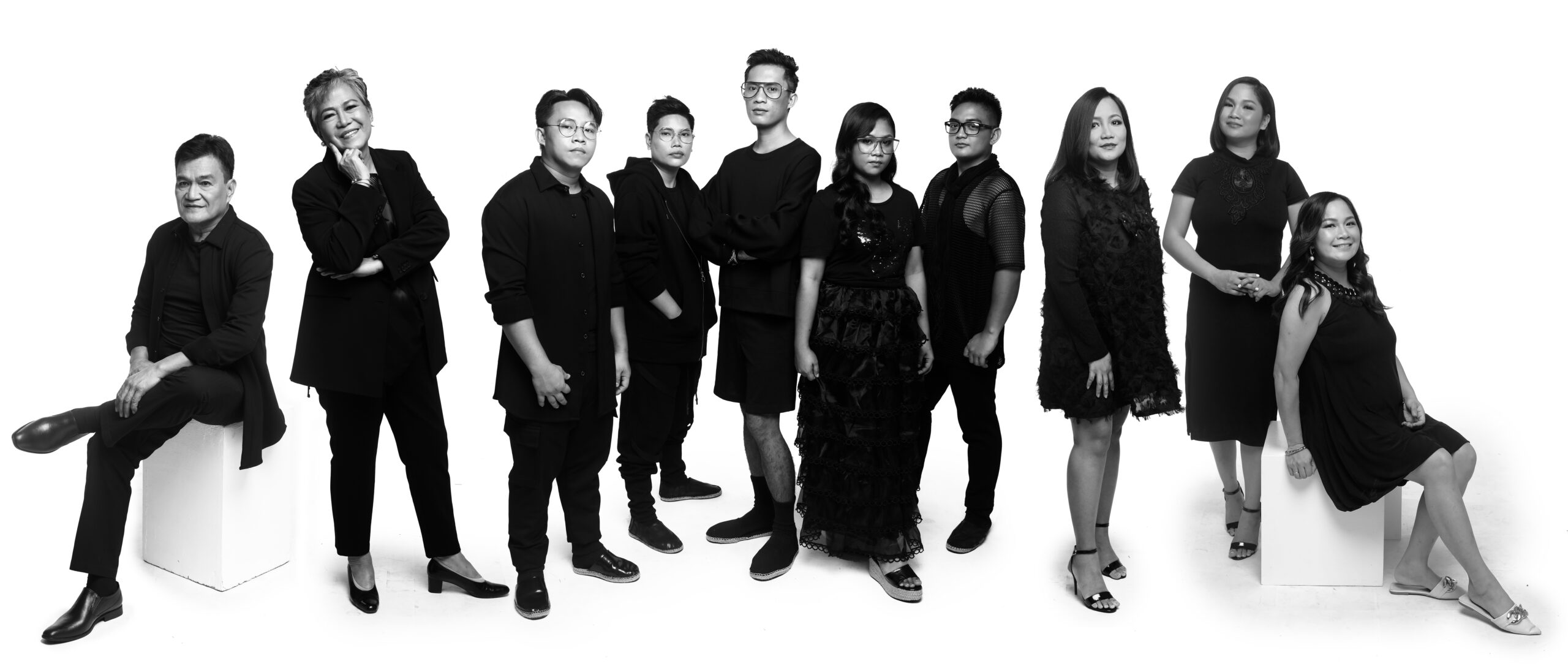 "Our vision is to help Pangasinan-based artisans reach their highest potential through quality assurance and business development. As we prepare to present our remarkable MSMEs and their diverse product categories at Manila FAME, our vision for a prosperous Pangasinan is more vivid than ever," assures Rosemarie Oamil.
Catch these top Pangasinan MSMEs and see their incredible artisanal creations up close at the Manila FAME on October 19-21, 2023 at the World Trade Center. 
Speaker Profiles
Gov. Ramon V. Guico III
Province of Pangasinan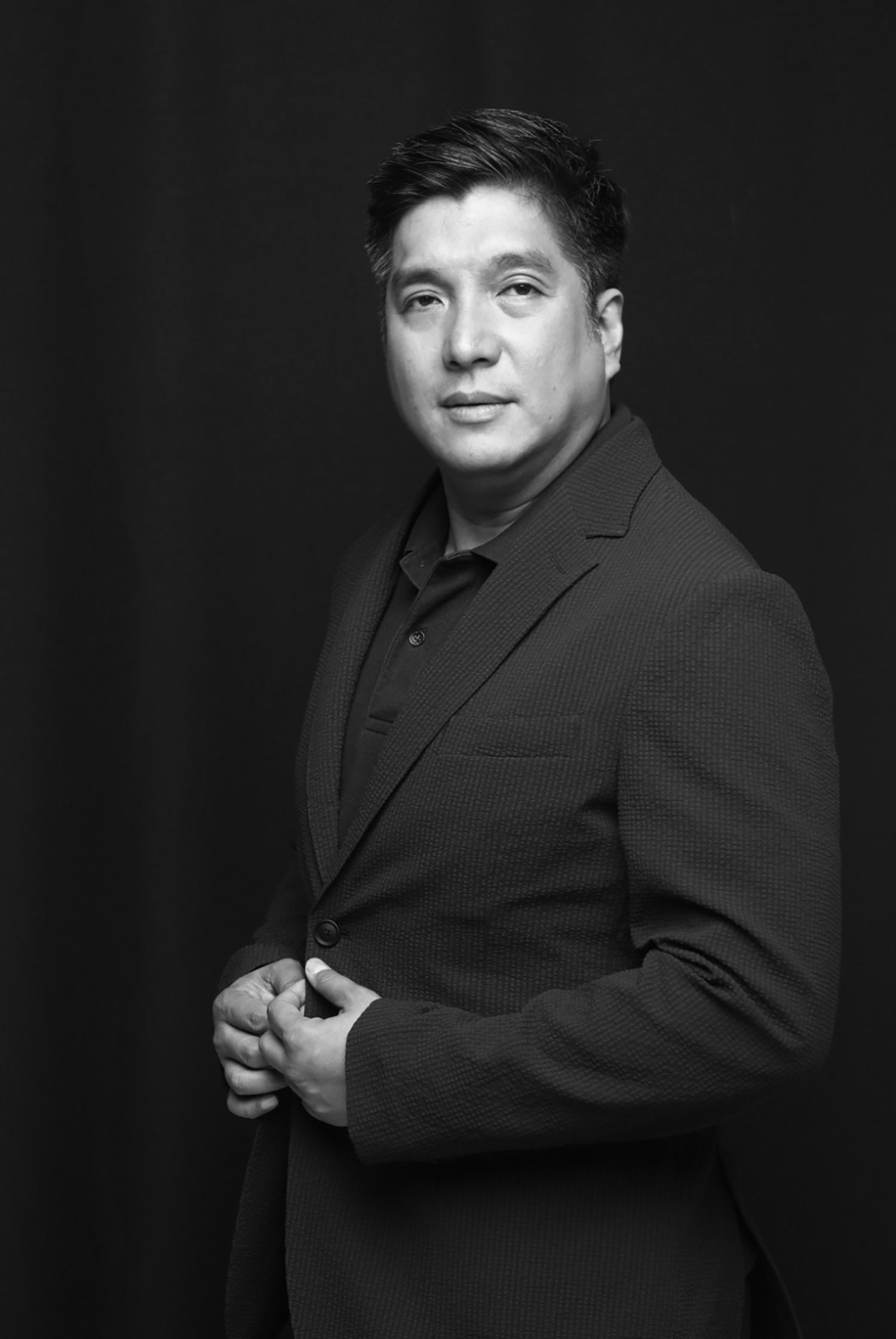 Ramon V. Guico III is the current Governor of the Province of Pangasinan, having previously served as Congressman for the 5th District of Pangasinan and Mayor of Binalonan.
Under his tenure as governor, Gov. Guico has spearheaded a number of initiatives furthering economic development in Pangasinan. His previous accomplishments include initiating the establishment of the first PEZA Industrial Park which is expected to bring in at least 10,000-12,000 jobs by 2025.
As Binalonan mayor, he also led the town to PHP 200 million annual income for the first time and initiated efforts to make it a cleaner, plastic-free town. His work in governance has also been recognized multiple times, earning him accolades such as the DILG Seal of Good Governance, Most Compliant LGU, PhilHealth Agila Awards, and so much more.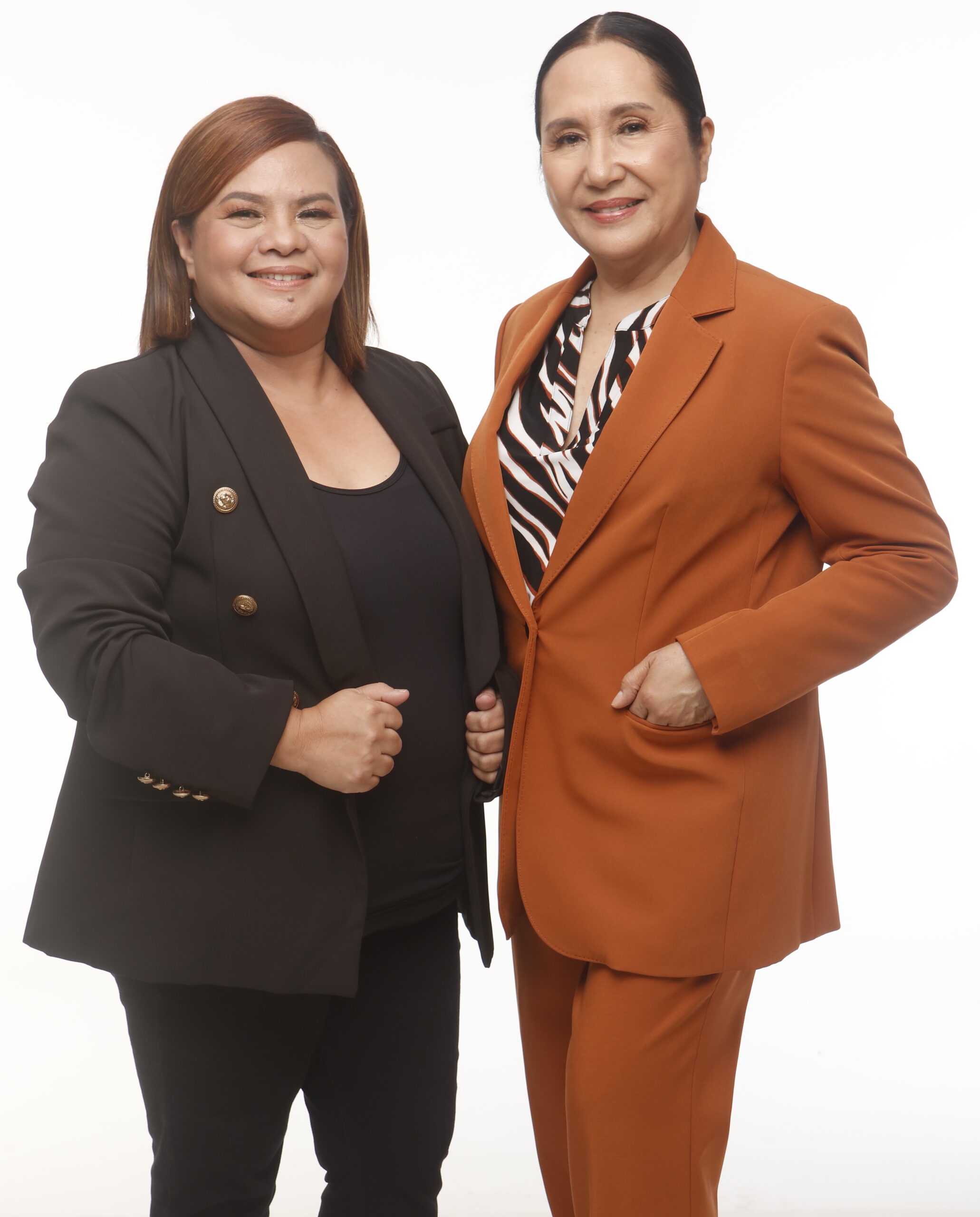 Arlyn Guico and Rosemarie Oamil
Artisan Empowerment Association (AEA)
The Artisan Empowerment Association (AEA) is a dynamic initiative dedicated to uplifting Pangasinan-based MSMEs, especially those that specialize in handcrafted creations. The organization equips budding artisans and entrepreneurs with capacity-building resources like mentorship and training programs to help them compete in both domestic and international markets. By realizing this vision, the organization aims to both uplift businesses and drive further economic development in Pangasinan.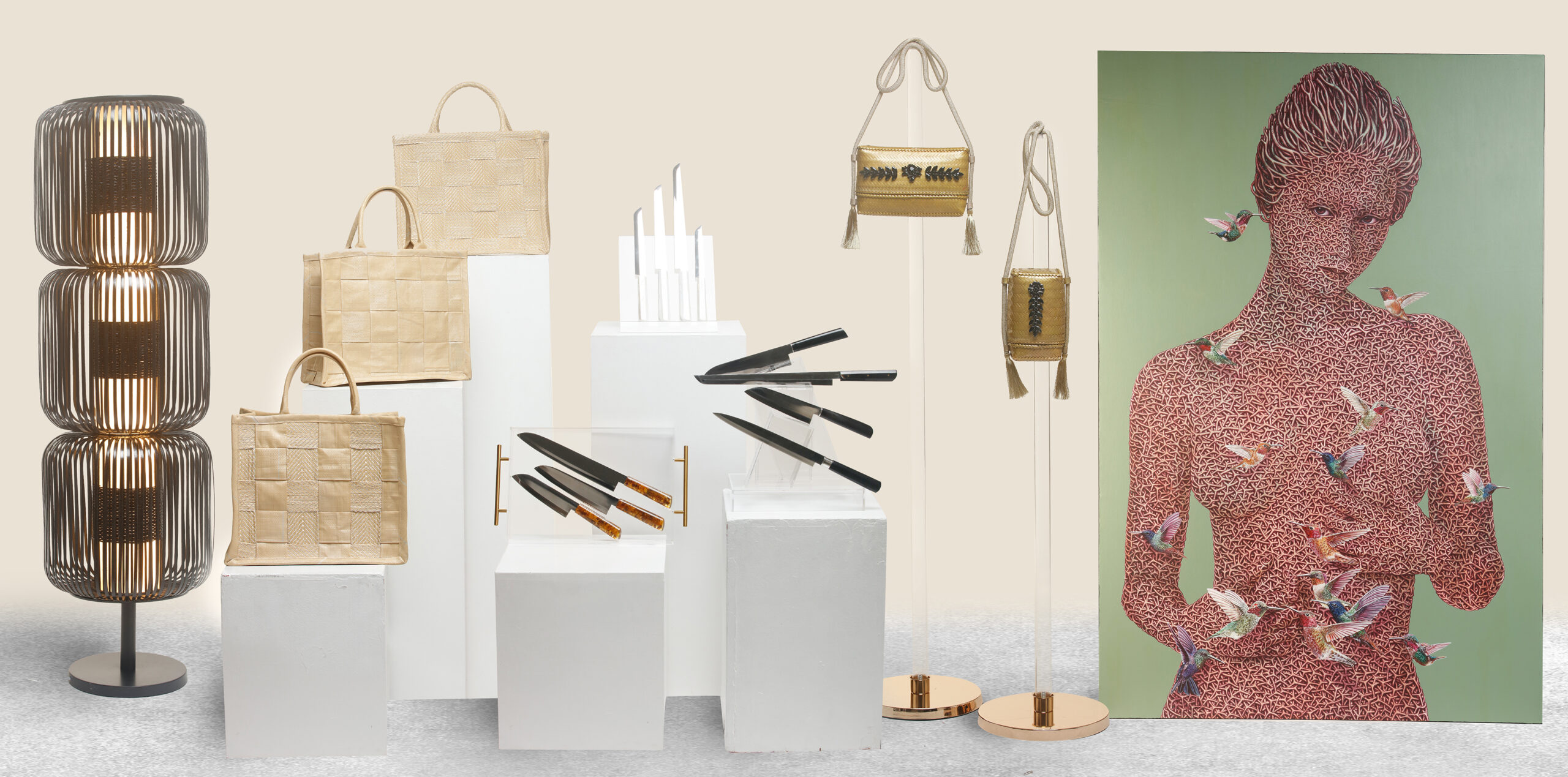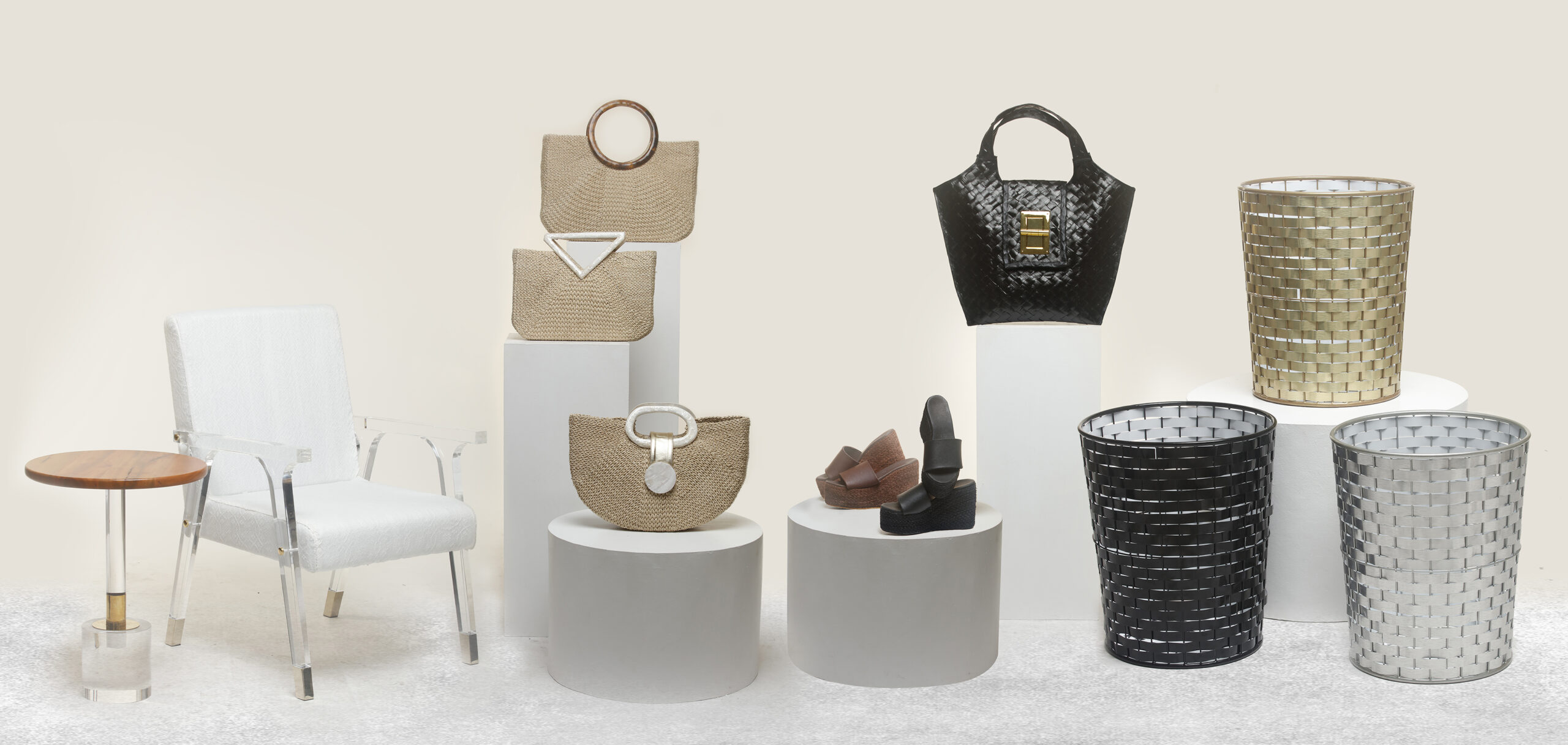 Founded in 2022, Artisan Empowerment Association was envisioned and established by Arlyn Guico, who has grown multiple companies in healthcare, education, leisure, aviation, and real estate and now serves as the chair of the board of the World Citi Group, and Rosemarie Oamil, the CEO of the luxury brand Mele + Marie that's present in fashion capitals – Paris, Milan, New York, London, and Dubai. Guico serves as Adviser and Consultant, while Oamil is the Chief Strategist and Consultant for AEA.
MSMEProfiles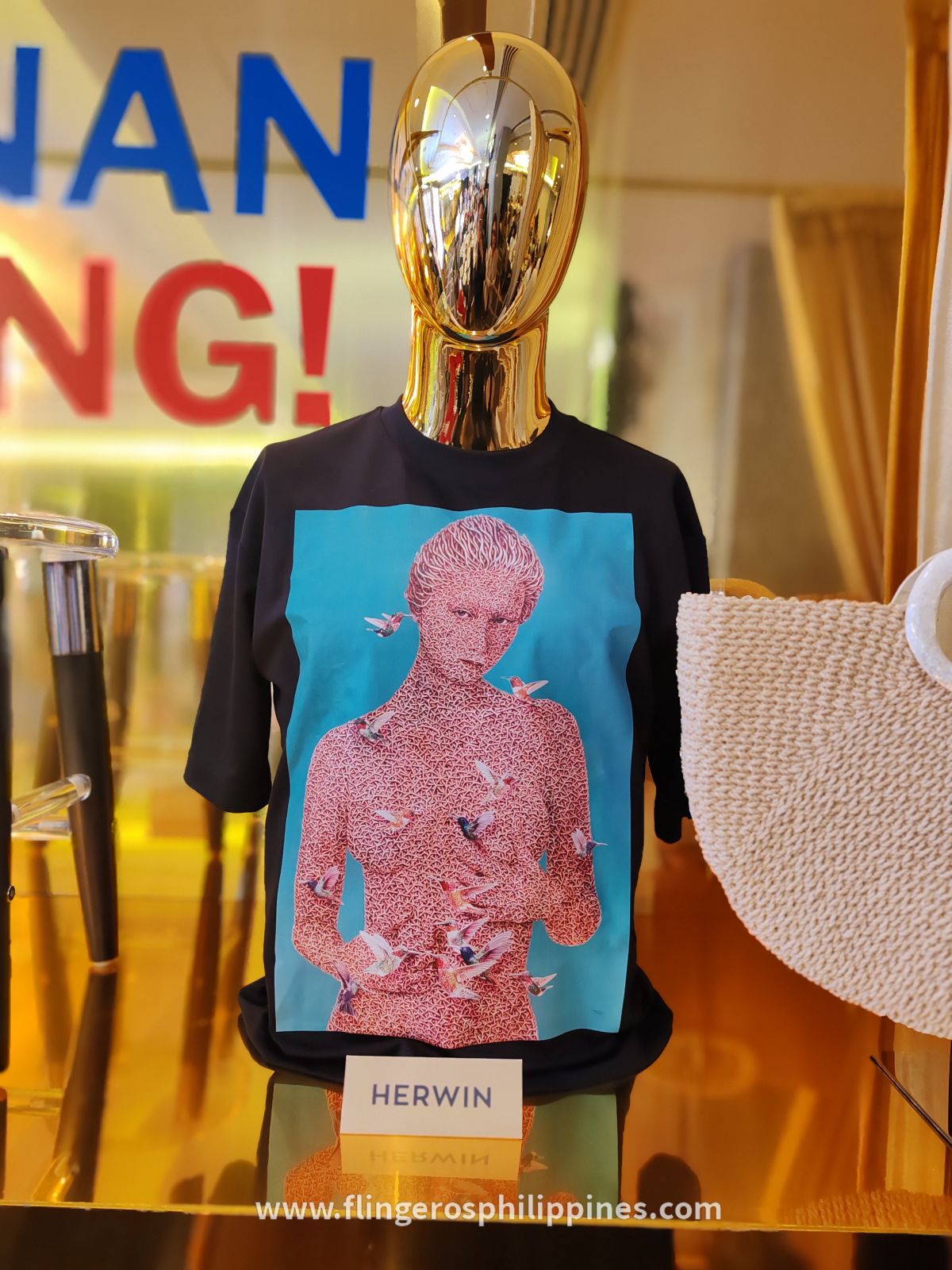 Herwin Buccat (Herwitanyo Art Studio)
Herwitanyo was established in October 2012 by the self-taught, award-winning artist Herwin Buccat. Based out of Binalonan, this art studio has garnered acclaim for its unique artistic style, which predominantly explores surrealism and nature fantasy themes. Beyond traditional canvases, Herwin's artistic expression extends to streetwear apparel and fashionable accessories.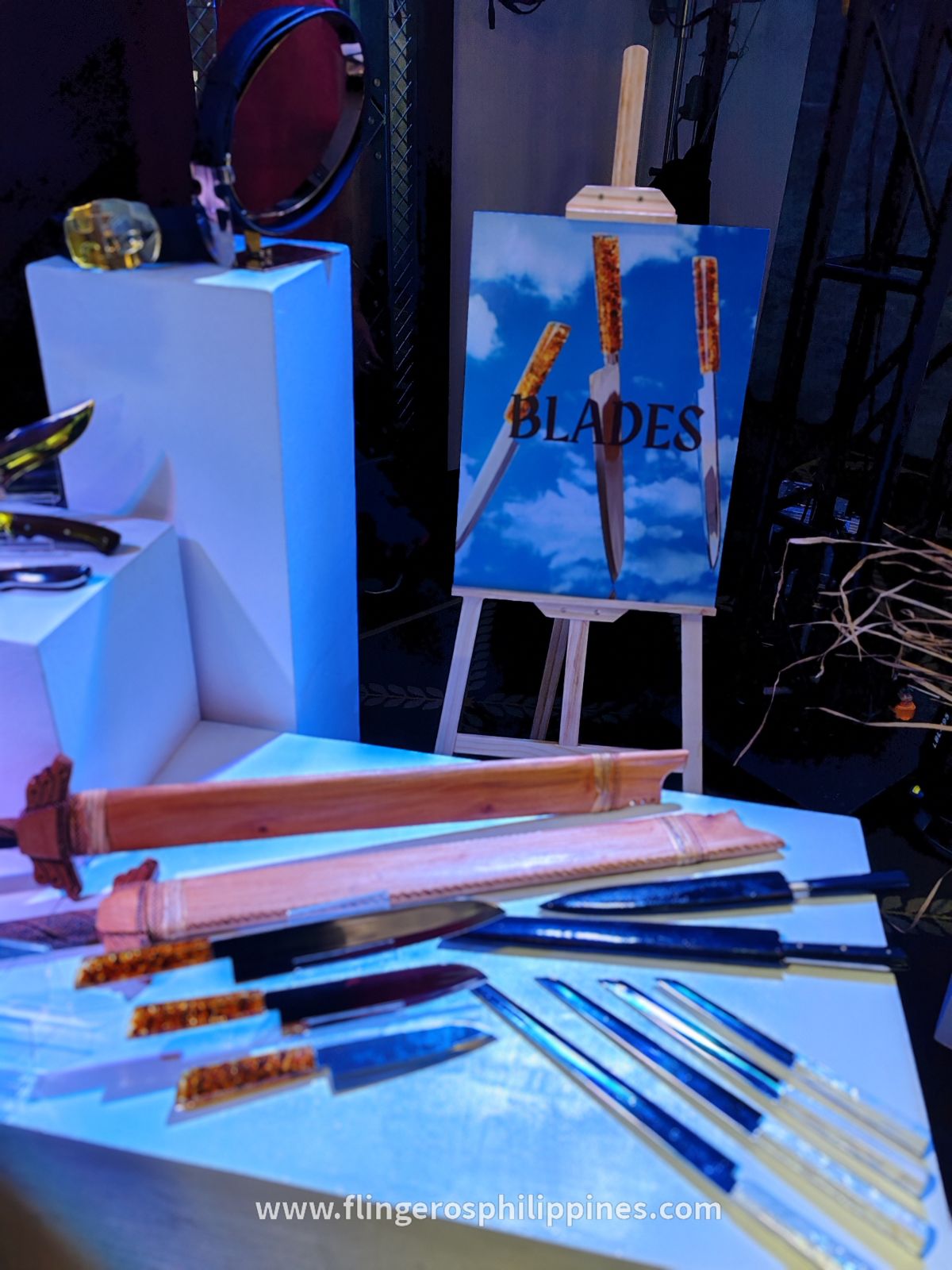 Blades (DM Blades Metal Craft / Sword Rubio)
Blades is comprised of two distinct enterprises: DM Blades Metal Craft established by Marvin Diso in 2020 and Sword Rubio founded by Franklin De Vera in 2016. The Pozorubbio-based MSME is known not only for its rich tradition of sword-making but also for its high-quality chef knives that rival international brands, as well as fashion accessories like necklaces and bracelets.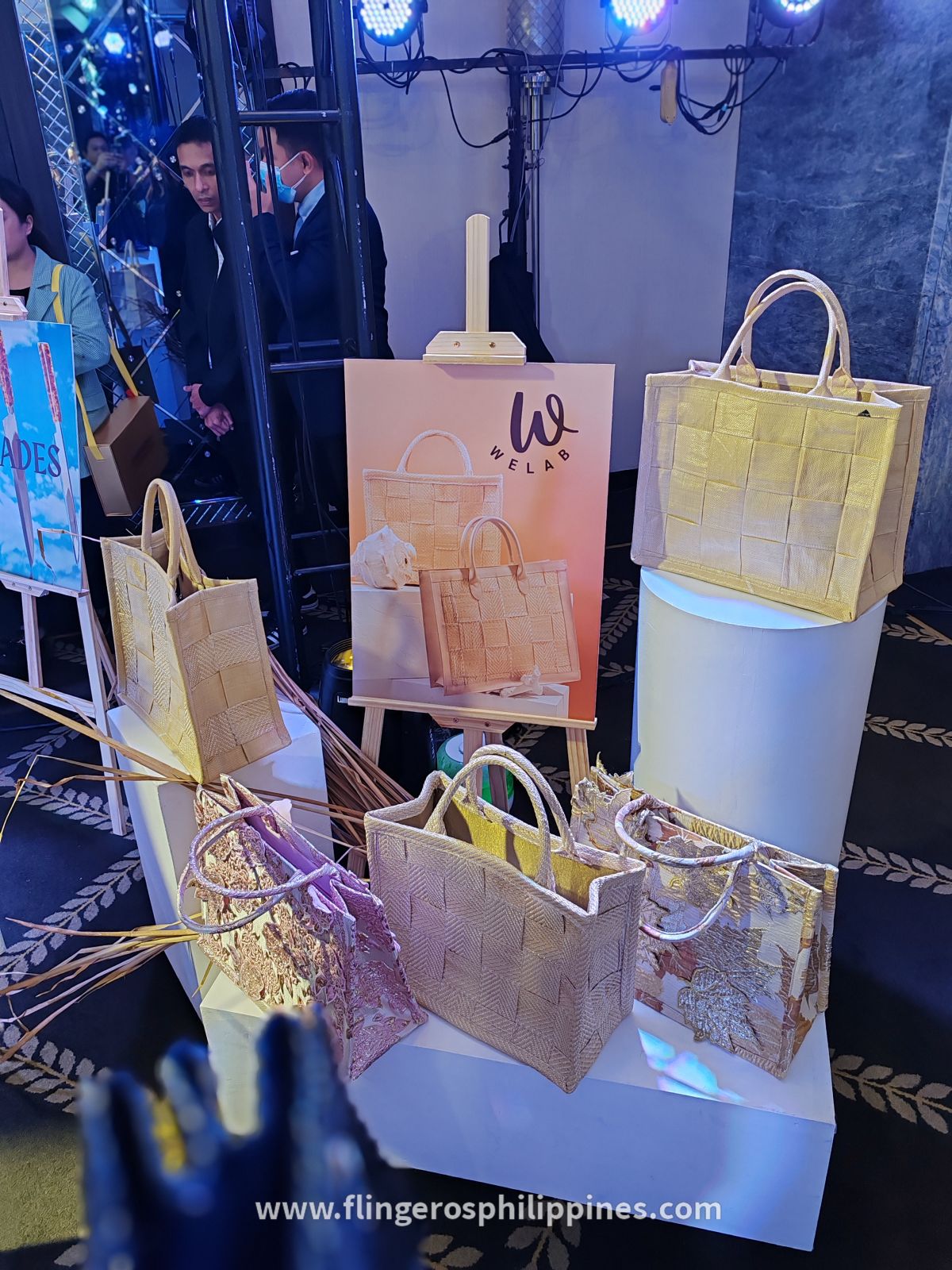 WELAB (Women Empowerment Livelihood Association of Binalonan)
WELAB was founded in October 2018 to support local women entrepreneurs in Binalonan. The group, led by Erlinda Medina, Novelliane Diso, Marilyn Estrada, and Macrina Villena, focuses on crafting eco-friendly, on-trend recycled and upcycled bags that support the town's no-plastic policy. Despite initial challenges, WELAB restructured and now includes 79 active members. They offer flexible, home-based bag-making opportunities that support each member through sustainable livelihood opportunities.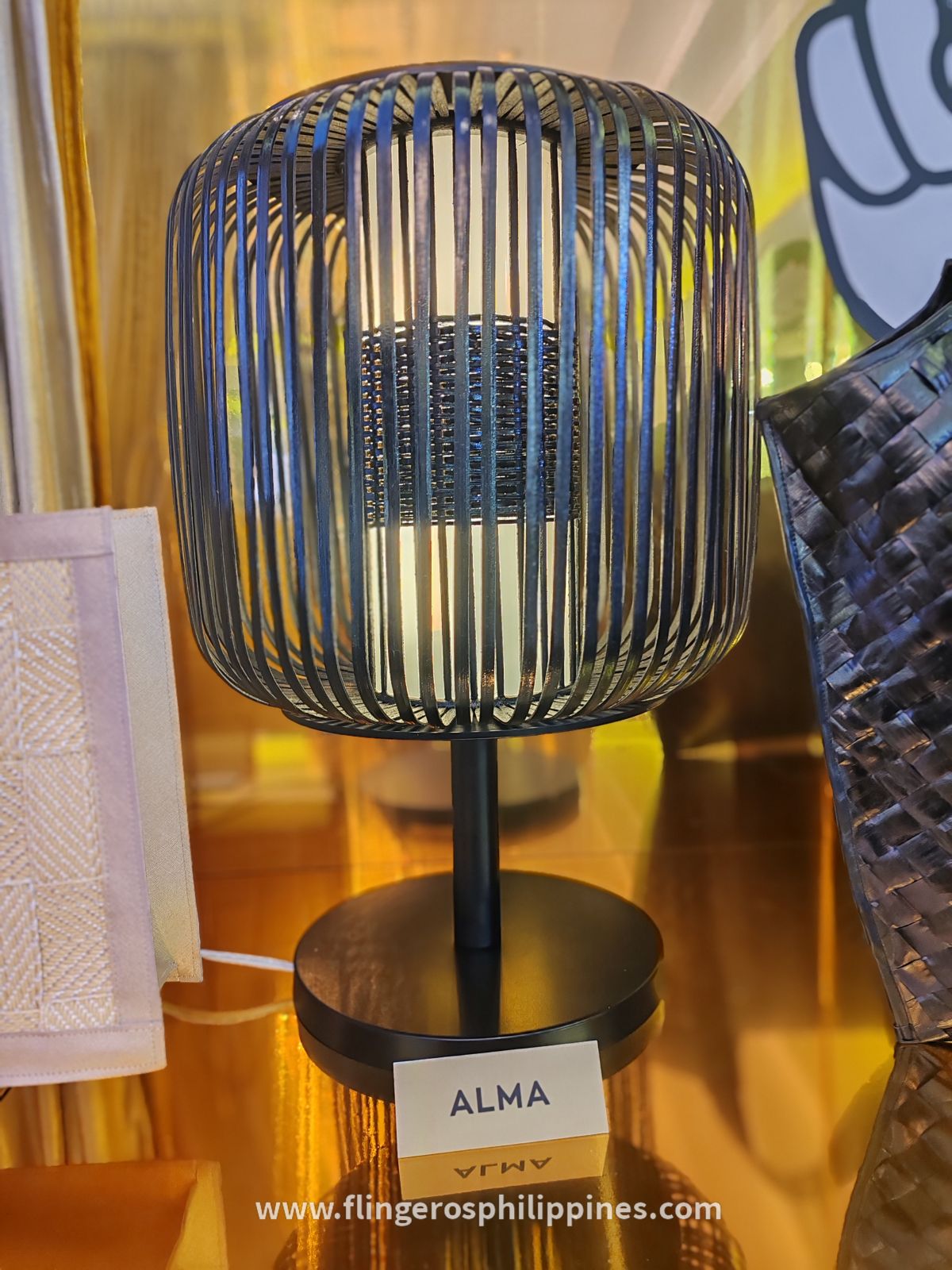 Alma (Alma's Handycrafts)
Alma's creative prowess shines through an impressive portfolio of home and interior accessories characterized by their rustic elegance, including distinct rattan droplight designs that have captured the attention of the hospitality industry. Since designer and owner Alma Andrea Lopez started the business in 2020 in Pozorubbio, these droplights stand as her bestsellers.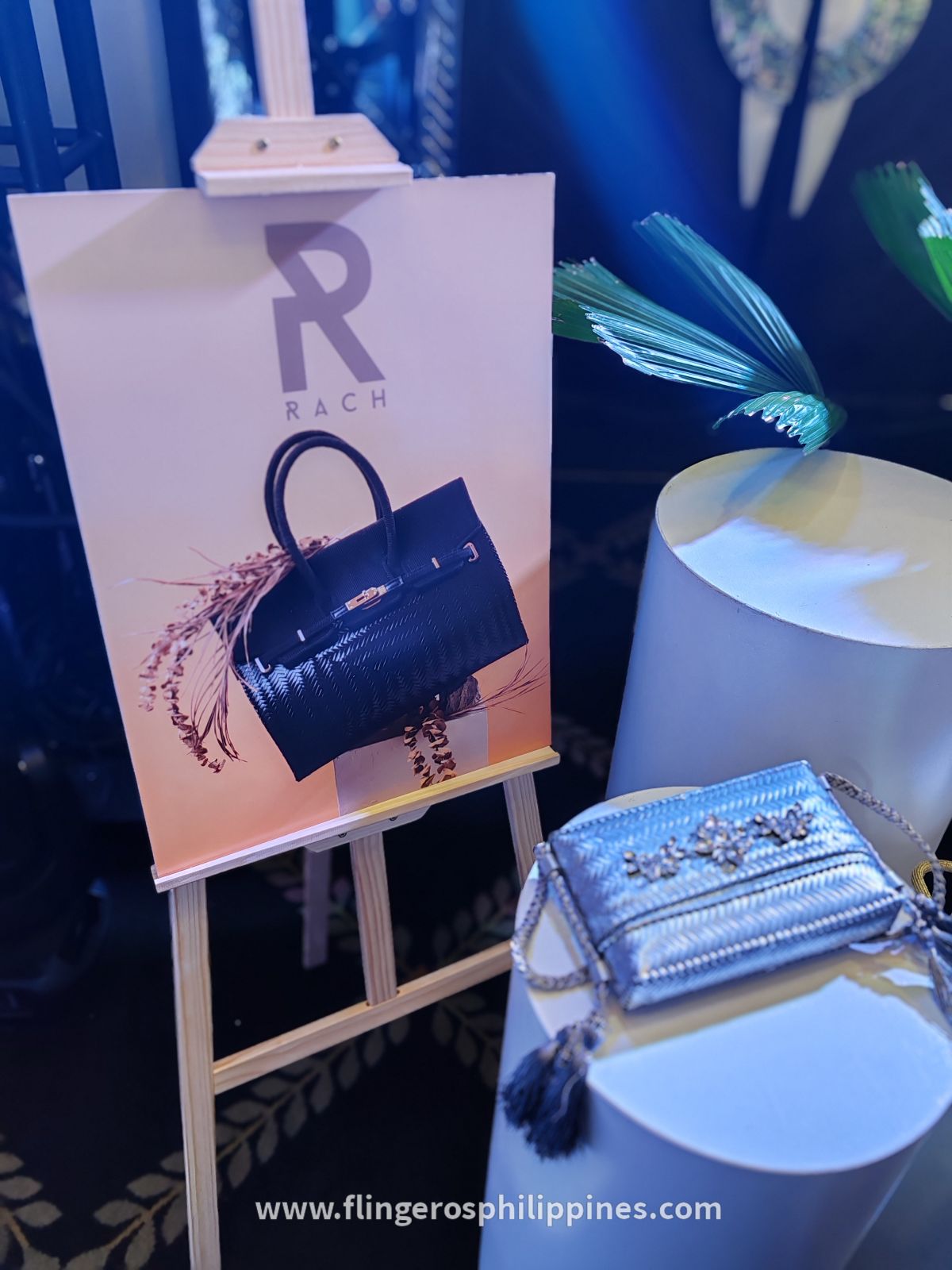 Rach (Rach Ecocrafts)
Established in 2020 in Aguillar by Rowena dela Cruz, Rach specializes in crafting chic, modern bamboo bags. Notably, this MSME has secured partnerships with prominent retailers, including SM Kultura and Go Lokal (DTI), underscoring the brand's reputation for quality and artistry.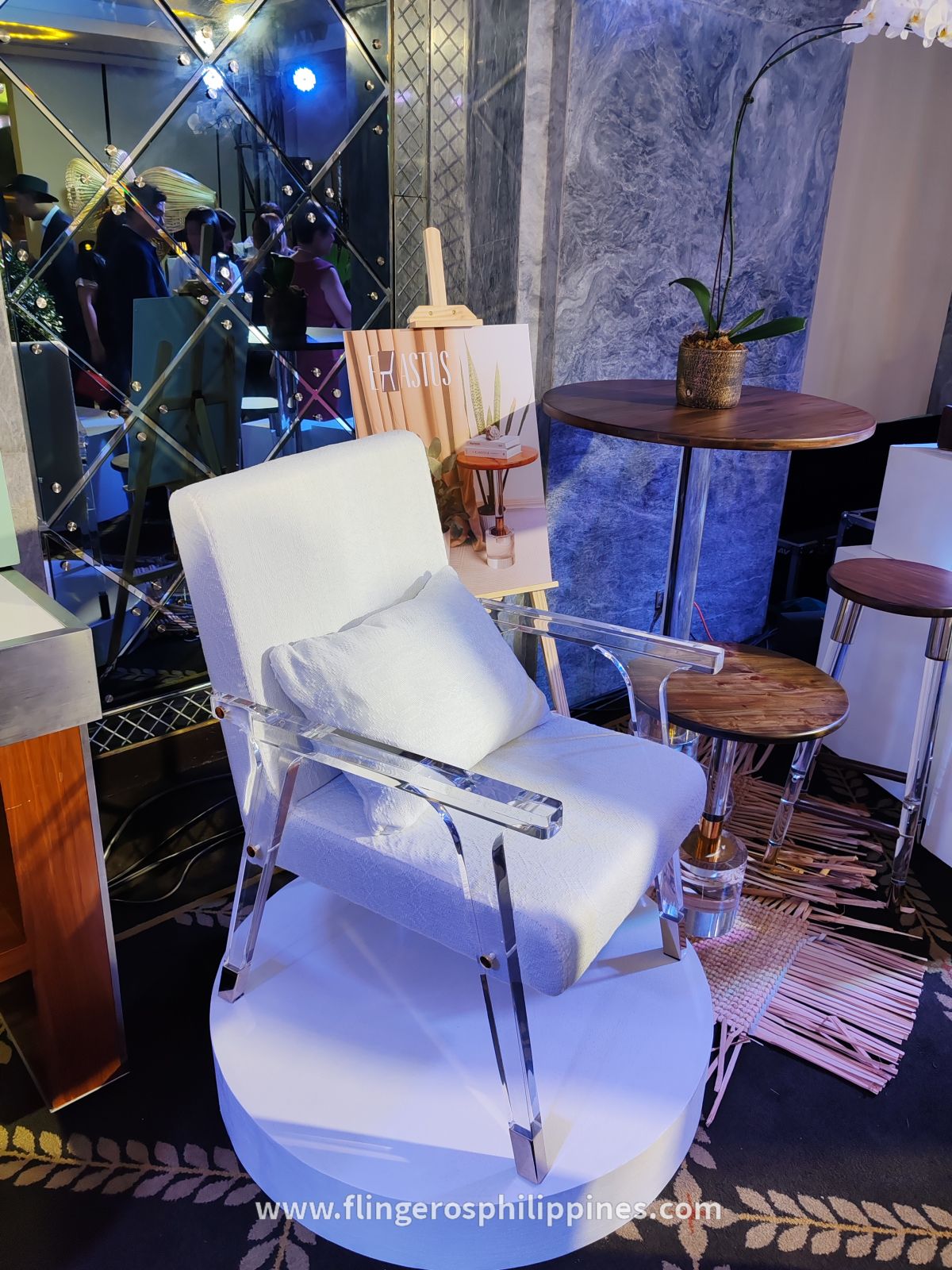 Erastus (Erastus Furniture Shop)
Erastus from Sto. Tomas is a furniture maker with over 10 years of experience. Designed and created by Erastus Rabe Velicaria, the shop offers sleek furniture that adds a modern touch to home and office spaces.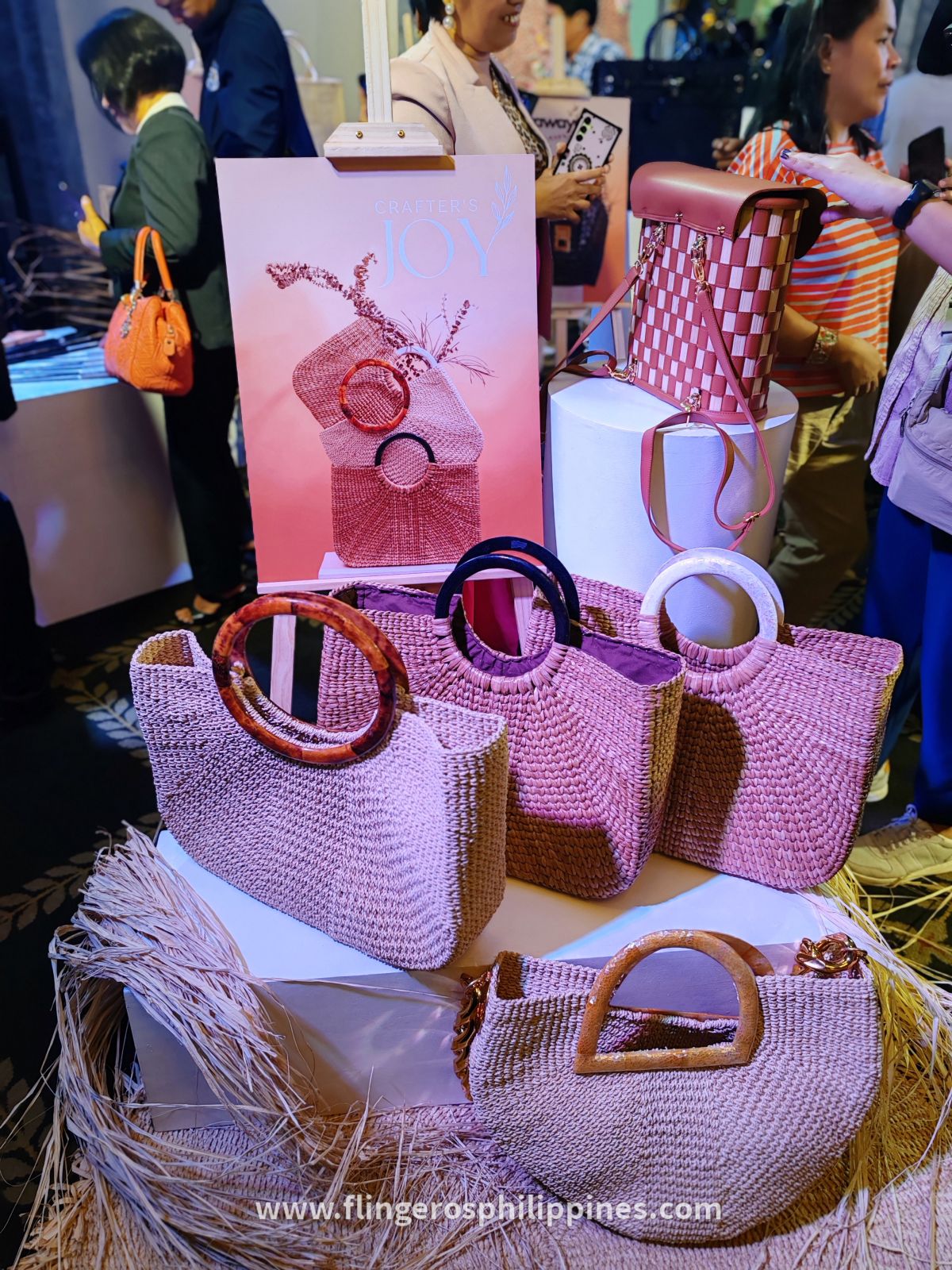 Joy (Crafter's Joy Husk Corn Products)
Joy by Jocelyn Ong Perez utilizes corn husks to show creative ways to turn something that's usually discarded into creations for keeps. Usually, corn husks are thrown away and considered agricultural waste. Established in 2007, the Basista-based shop crafts elegant bags and storage baskets that reflect the region's rich agricultural heritage and celebrate sustainability.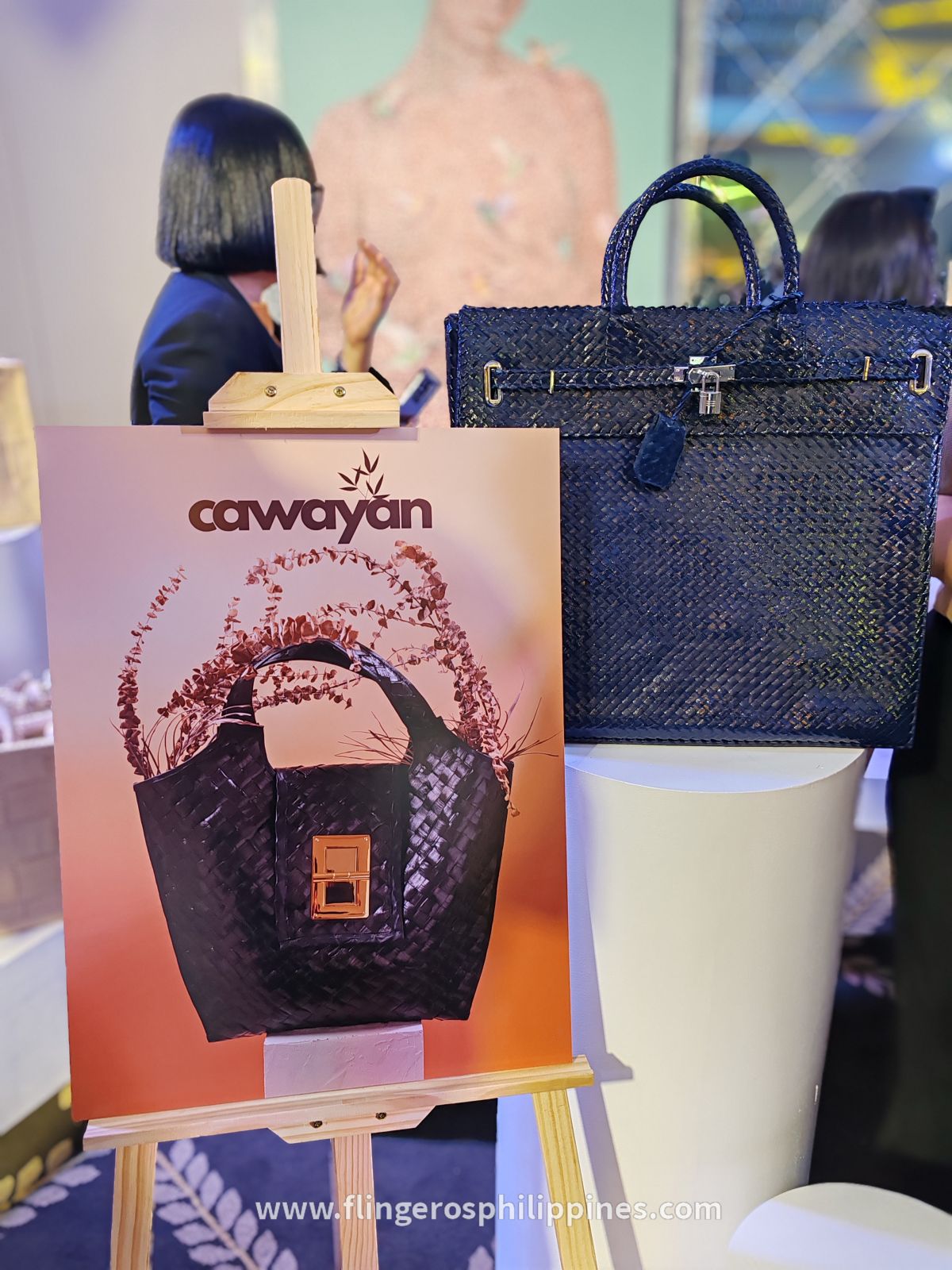 Cawayan (Kawayan Nature PH)
Cawayan is a testament to the craftsmanship of the weaving community of Bolinao. The 2019 venture makes use of buri leaves to create unique bags that compete with those designed by luxury labels. Established by then-Maldives-based OFW Precious Cayaon, this MSME is dedicated to preserving traditional craftsmanship and using local materials that generate a new source of income for the community.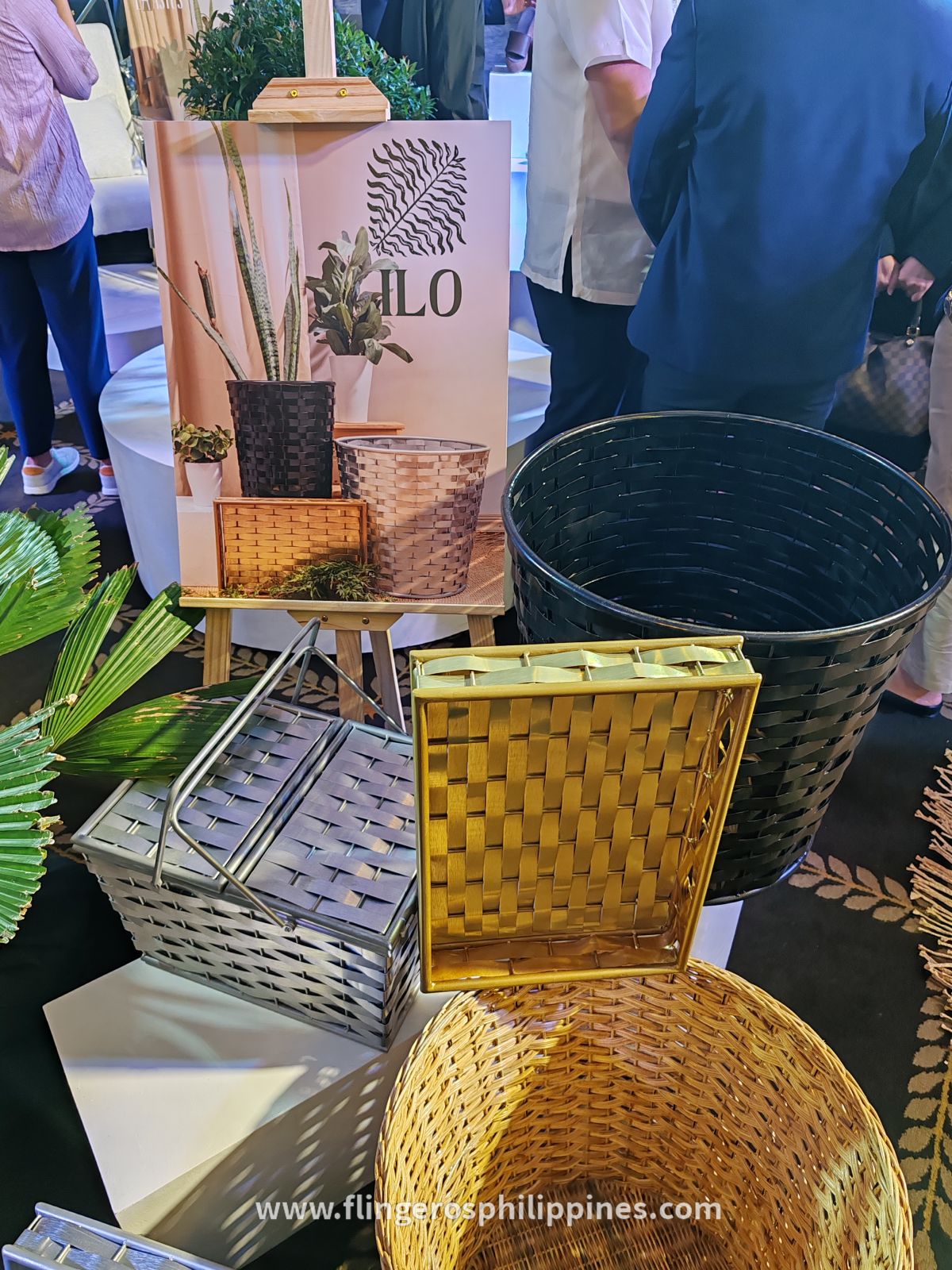 ILO (Ilokana Handicrafts Manufacturing)
Ilo was established in September 2020 by Ma. Cherrlyn Aliaga and Cherryvie Baltazar in Laoac. This artisanal powerhouse is well-known for its expertise in crafting home accessories made from locally sourced materials and has now evolved to using industrial materials for its designs. Their success has led them to invest in training local staff and workers from the community. Currently, they employ 40 to 50 individuals, with 70% working part-time and 30% on a full-time basis.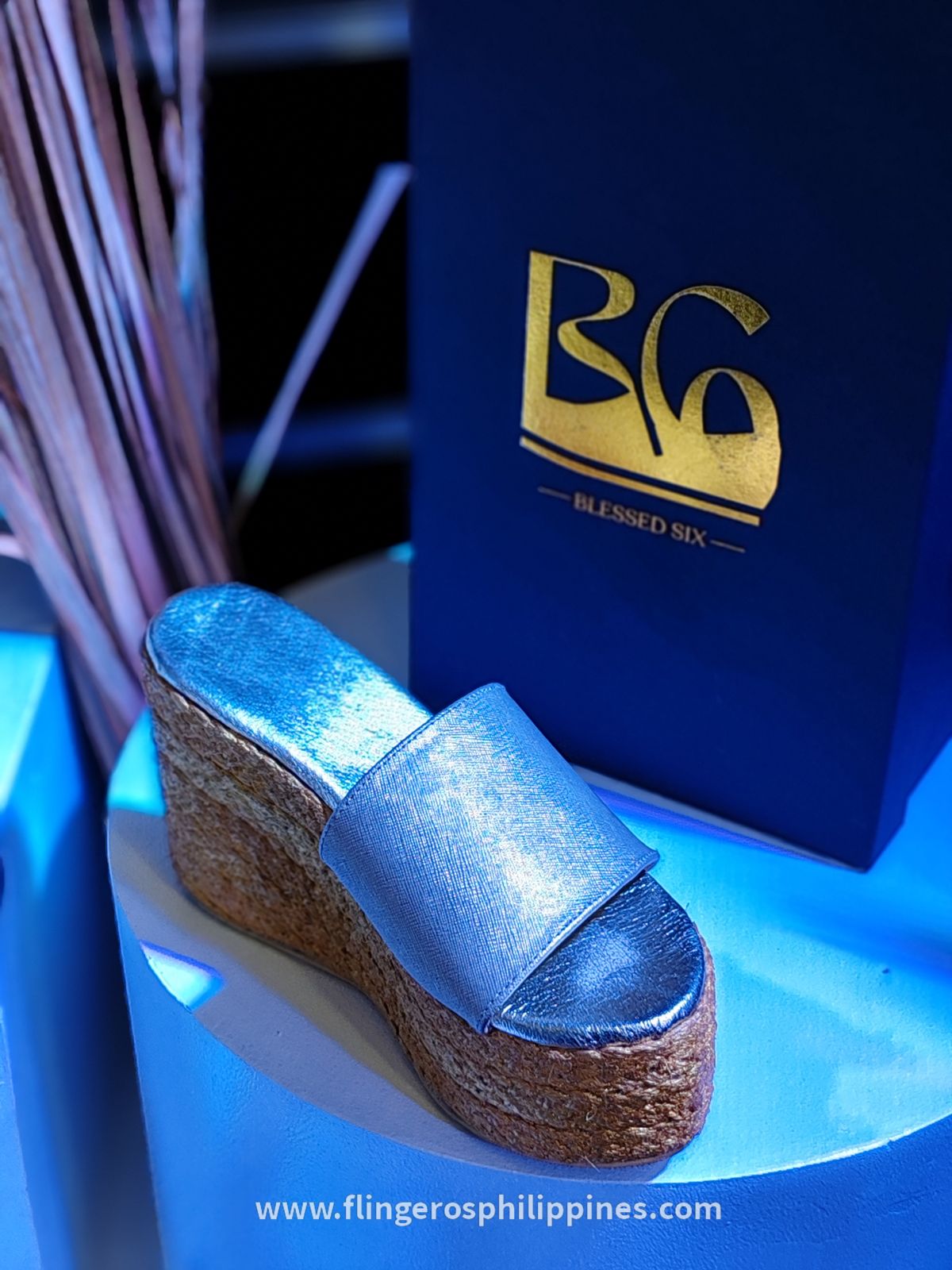 B6 (Blessed Six)
Young entrepreneurs Joyce Raiza Jaranay, Ronalyn Roy, Adriane Gombio, Joseph Bryan Gombio, Johann Mykant Surat, and Dangela Mae Sayaboc make up B6, which was created in 2020. Hailing from low- or middle-income families living in Binalonan, B6's primary focus lies in the creation of timeless and stylish footwear including espadrilles, which serve as a canvas for their artistic expression and craftsmanship. Having previously partnered with the Department of Trade and Industry (DTI) of Marikina and the Philippine Footwear Federation Inc. (PFFI), they have embarked on a transformative six-week training program in footwear production, equipping them with the skills and knowledge to turn their aspirations into reality.
#ManilaFAME #ManilaFAME2023 #PangasinanAngGaling #LipadPangasinan #PangasinanProvincialCapitol #PangasinanAtManilaFame #FAMEplus