UnionBank Credit Cardholders, we have a treat just for you! Get the chance to win exciting prizes and P1 Million worth of cash credits with UnionBank's Play2Win Raffle Promo!
To join, all you have to do is register one-time by clicking the PLAY2WIN image featured on the UnionBank website homepage and all your qualified spend using your UnionBank Credit Card after successful registration will earn Playcodes that you can use for UnionBank's Play2Win matching game! There is no minimum spend required; every single use of your UnionBank Credit Card will give you one (1) Playcode. It's that easy!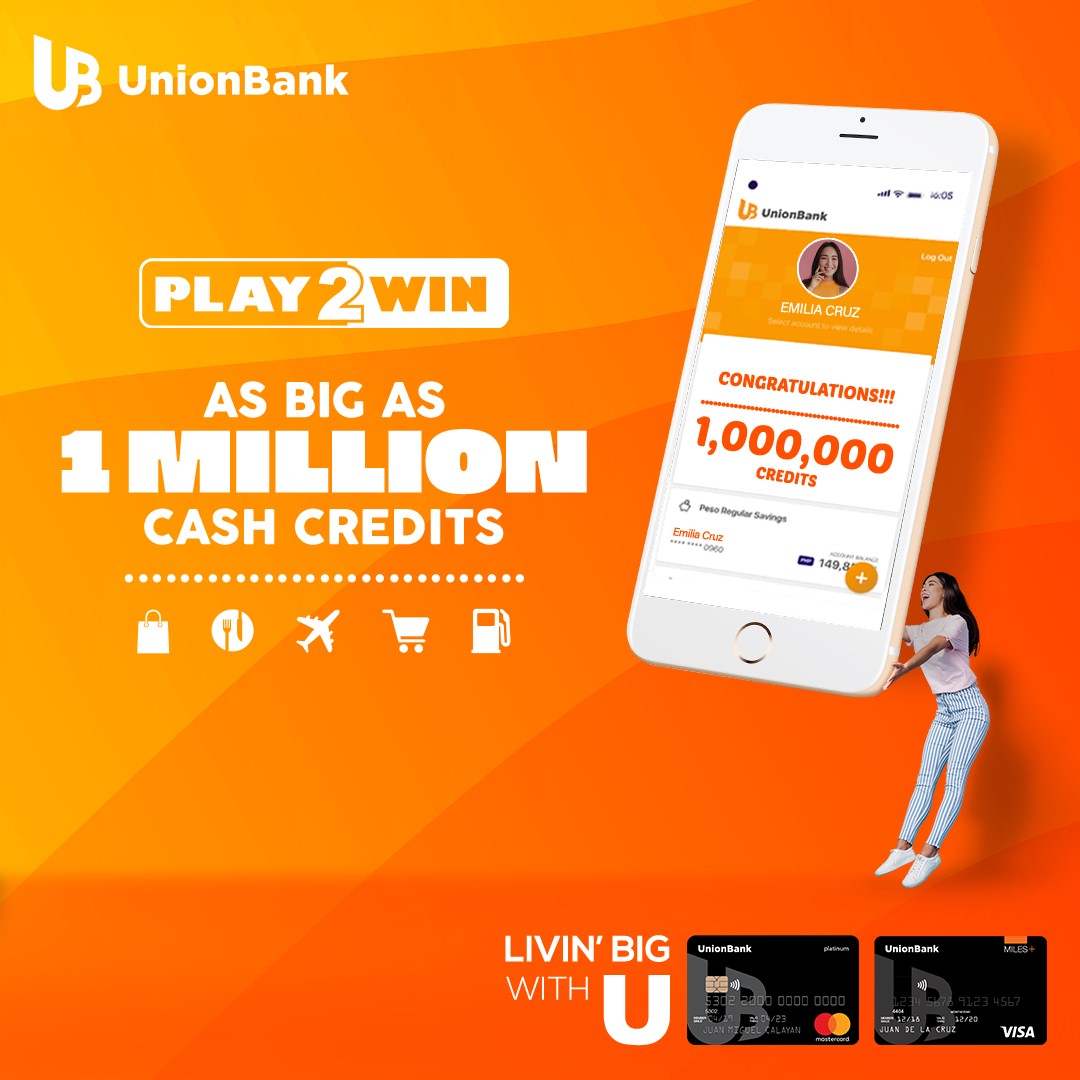 Spend and play the matching game for a chance to win amazing prizes such as an Apple iPhone 13 Pro Max, an iPad Mini 6th Gen, a 13-inch M1 2020 MacBook Air, and many more!
That's not all. Each qualified transaction also entitles you to one (1) entry to the Play2Win raffle, where you can be one of the two (2) lucky winners of P1 Million worth of cash credits! This will be credited to the winning UnionBank Credit Card and can be used for shopping, dining, airline tickets, luxury getaways, or even for your daily necessities.
There will be two (2) raffle draws throughout the duration of the promo. The first draw happened on October 7, 2022 covering all qualified spend made until September 30, 2022. The second draw will happen on November 23, 2022 and will cover all qualified spend from October 1, 2022 until November 15, 2022.
Promo is ongoing until November 15, 2022, so hurry, REGISTER NOW and keep using your UnionBank Credit as the more you spend with it, the more Playcodes you can earn, giving you more chances of winning in the Play2Win matching game and the raffle! Make sure you're not missing out on UnionBank Credit Card's bigger and better offers! No UnionBank Credit Card yet? Apply now through the UnionBank website.
To learn more about the promo and other offers and deals from UnionBank, visit the UnionBank website and click the PLAY2WIN image featured on the homepage.