What do I look for in a phone? I am a simple person but I need a phone that can catch up with me; the foodie and traveler and the blogger and I think I found one great contender.
Let's check out this November 2022's "FLINGtech Highlight" and simple review of the new OPPO A77s.

OPPO A77s Launch
I was present at the launch of the new OPPO A77s last October 2022 and I was immediately drawn to the bright yellowish gold phone which turned out to be the OPPO A77s Sunset Orange color.

It was when I touched and felt the leather-like back cover was when I knew I had to check out the specs of this phone.
OPPO A77s Specs In A Nutshell
The OPPO A77s is a mid-range smartphone that has a 6.52-inch HD+ display, 50MP + 2MP dual rear cameras with LED flash, and an 8MP selfie camera.
The OPPO A77s runs on a Qualcomm Snapdragon 680 chipset with 8GB of RAM, Android 12 OS, and ColorOS 12.1 interface.
A side-mounted fingerprint scanner for biometrics security, 4G LTE connectivity, dual-band Wi-Fi, NFC, Dirac 3.0 audio, Ultra Volume mode, and expandable storage 128GB.
A large 5,000mAh battery powers the device for all-day use with support for 33W SUPERVOOC fast charging technology via USB Type-C.
It comes in two color options – Starry Black and Sunset Orange. The latter has a faux leather texture back panel.
OPPO A77s for a Traveler and a Foodie
I rely so much on a camera phone when traveling or when I am out to feature a restaurant or a food in an event because of it's portability and ease of use. In particular, I look for a phone's camera features and storage.
POINT-AND-SHOOT CAMERA and MORE!
When traveling and eating, I need a reliable smartphone that has a camera that can render high-quality photos and can focus on a subject despite the busy background noise.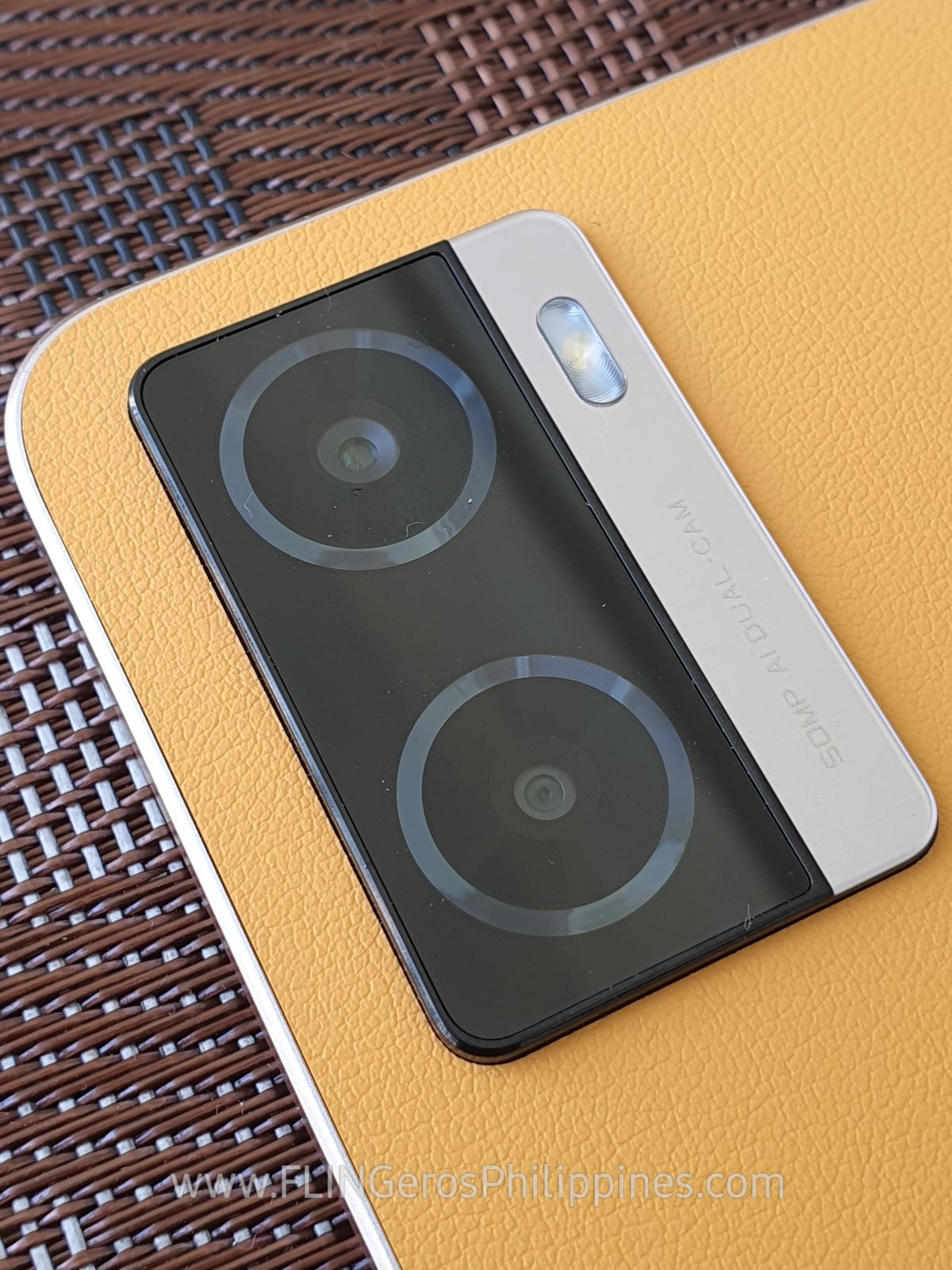 This where the Extra HD and Bokeh Flare Portrait of the OPPO A77s comes in.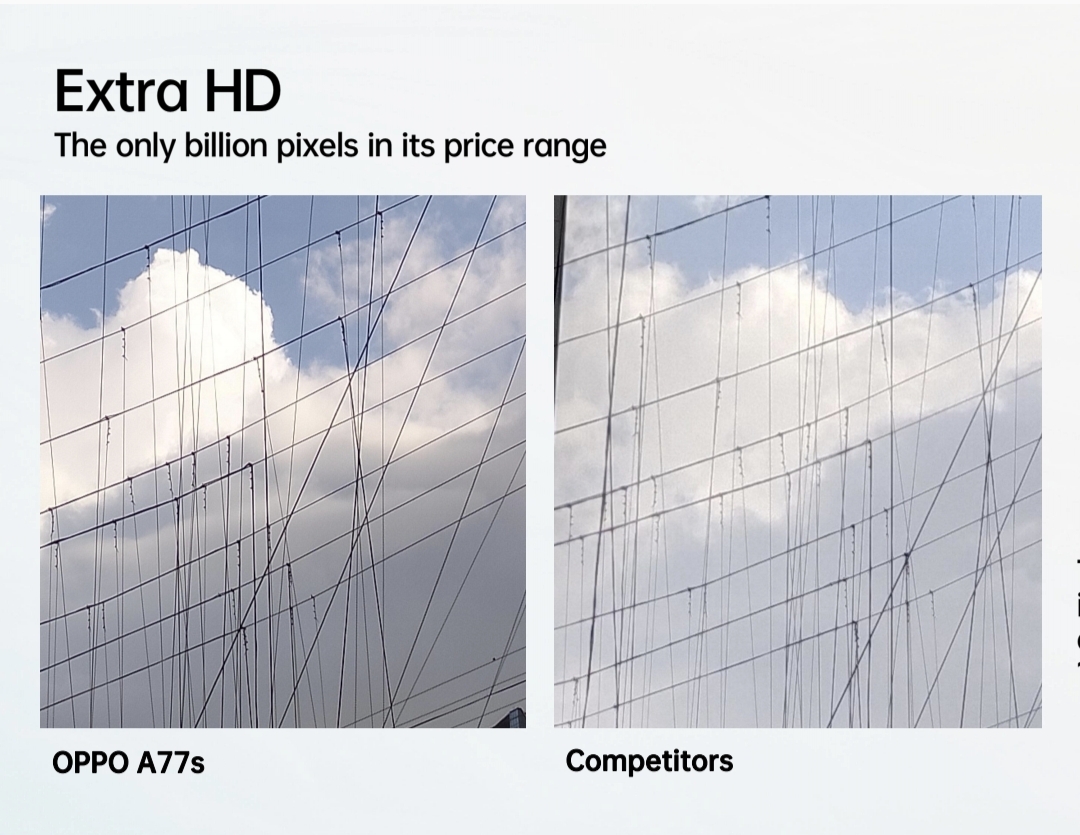 OPPO is proud of the Extra HD (108MP) camera mode, which upscales the full 64MP photos to 108MP. This is getting more than what you pay for.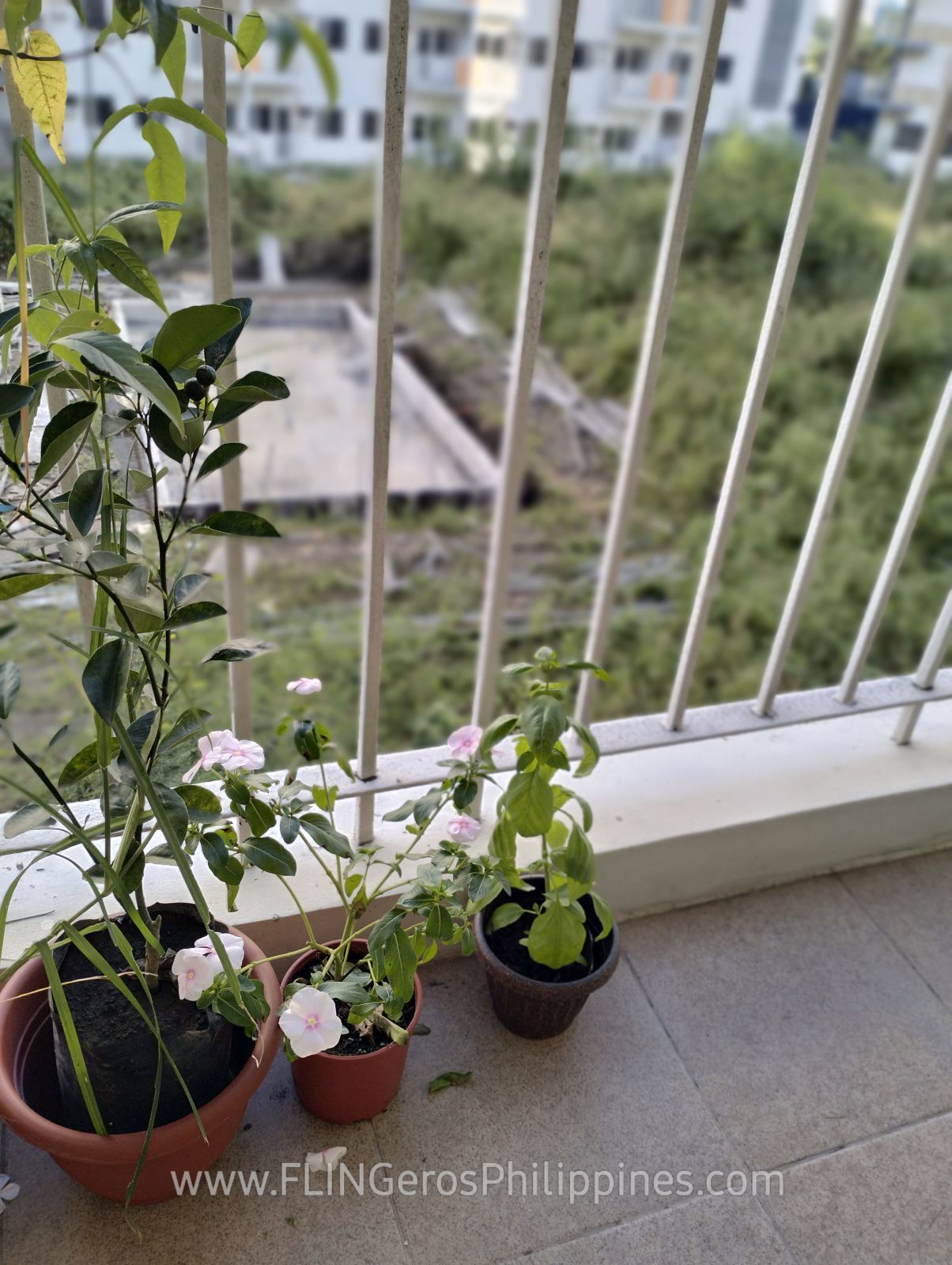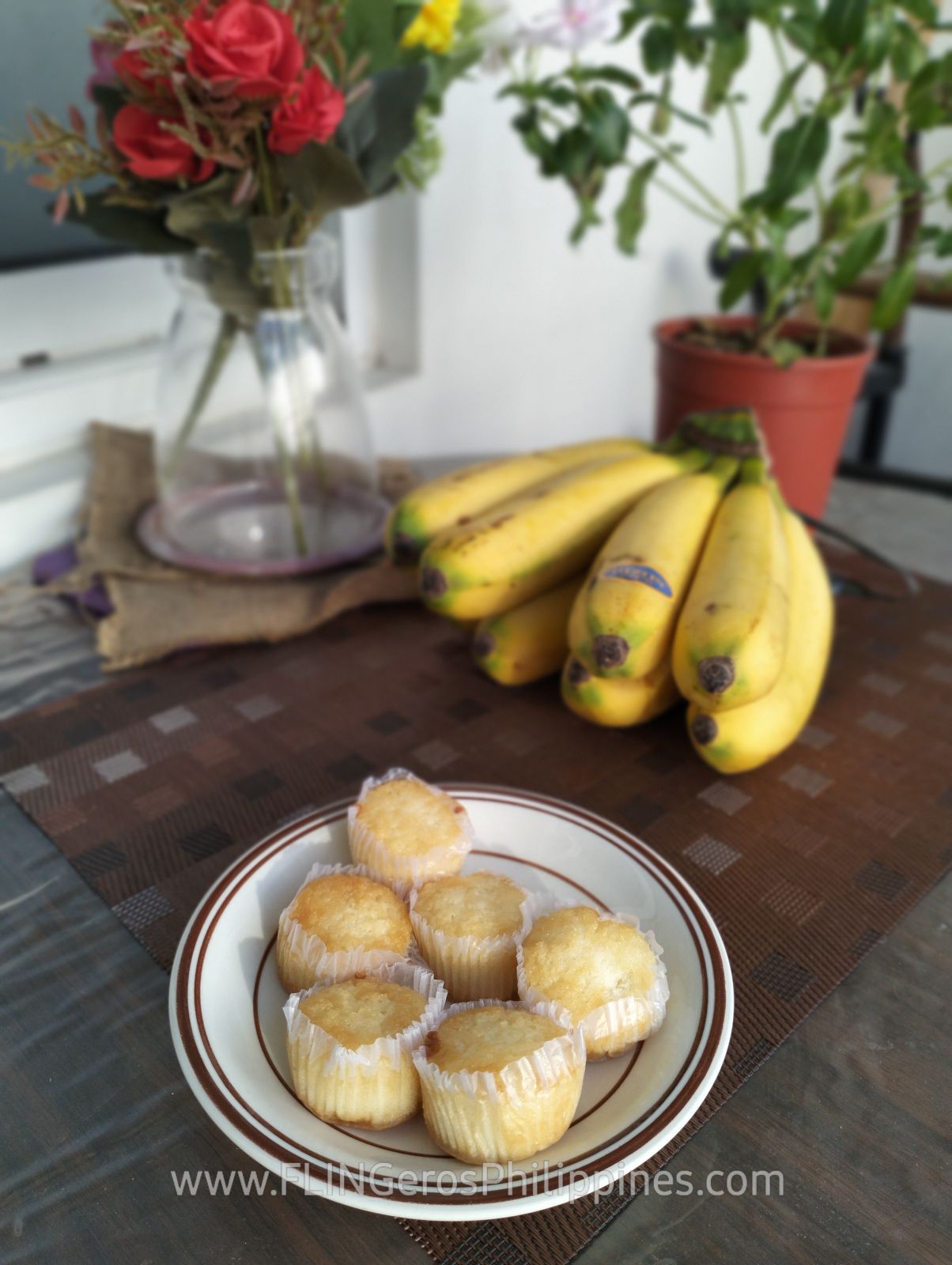 There are lot's of people, things etc that get in the way of a particular peg of a photo that I want to capture. That's why it's also important for me that the subject can be focused even when there are a lot of noise in the background. scenery and the food as my subjects. The Bokeh feature of the OPPO A77s for me do wonders in  making my photographs visually appealing and forcing someone to focus their attention on a particular area of the image.
It's also applicable for portraits and selfies but I am more of a scenery-and-food-focused kind of person.
STORAGE AND BATTERY LIFE

OPPO A77s 5000mAh battery
Taking a lot of pictures during travel and events is inevitable. Thankfully, the OPPO A77s has 128GB of storage capacity which is quite enough for a few days of pictures and photos. The battery life is also superb as it can last an all-day shoot while multitasking on my other social media assignments.
OPPO A77s for a Blogger aka the Multi-Tasker person

I am not a beauty nor a lifestyle blogger but boy, there are events that you need to dress up and accessories are everything. That's why I find the OPPO A77s a great accessory because of it's appearance!
The Ultra-Slim Retro body design makes it perfect to just slip inside my jacket or any small bag I am bringing to the event.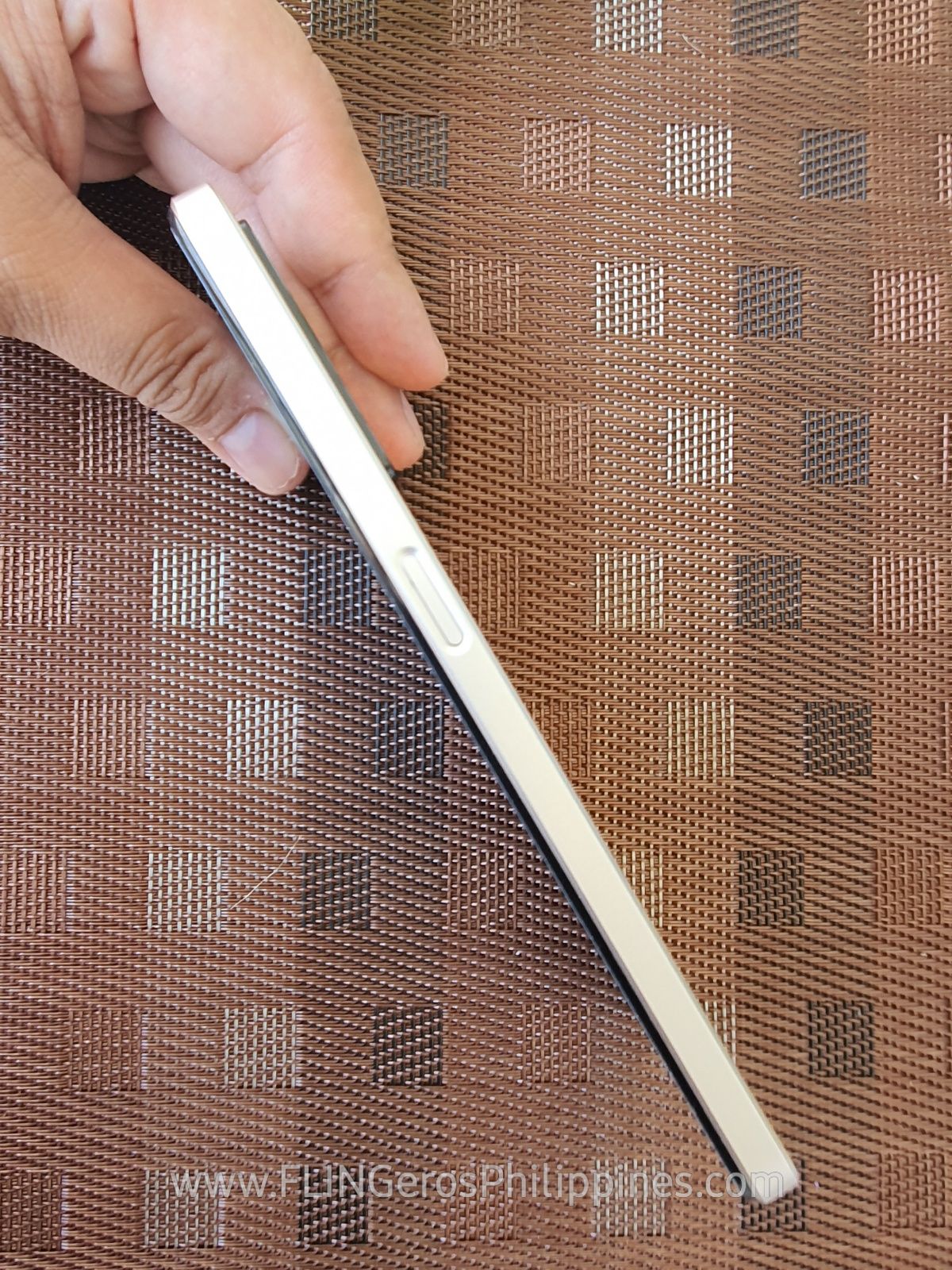 The OPPO A77s comes in two models: the Sunset Orange and the Starry Black. The Starry Black exudes professionalism and business while the Sunset Orange exudes fun and fashion.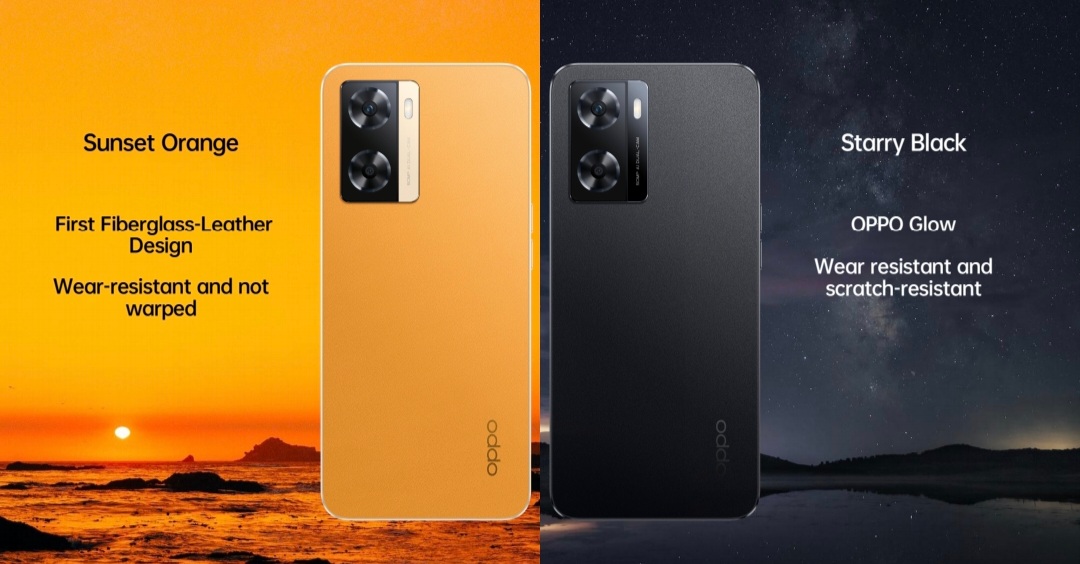 I love both the models though most of my phones and outfits are black but I would love to add some color recently so I would love the vibrant OPPO A77s Sunset Orange model to be part of my everyday artillery because, why not?!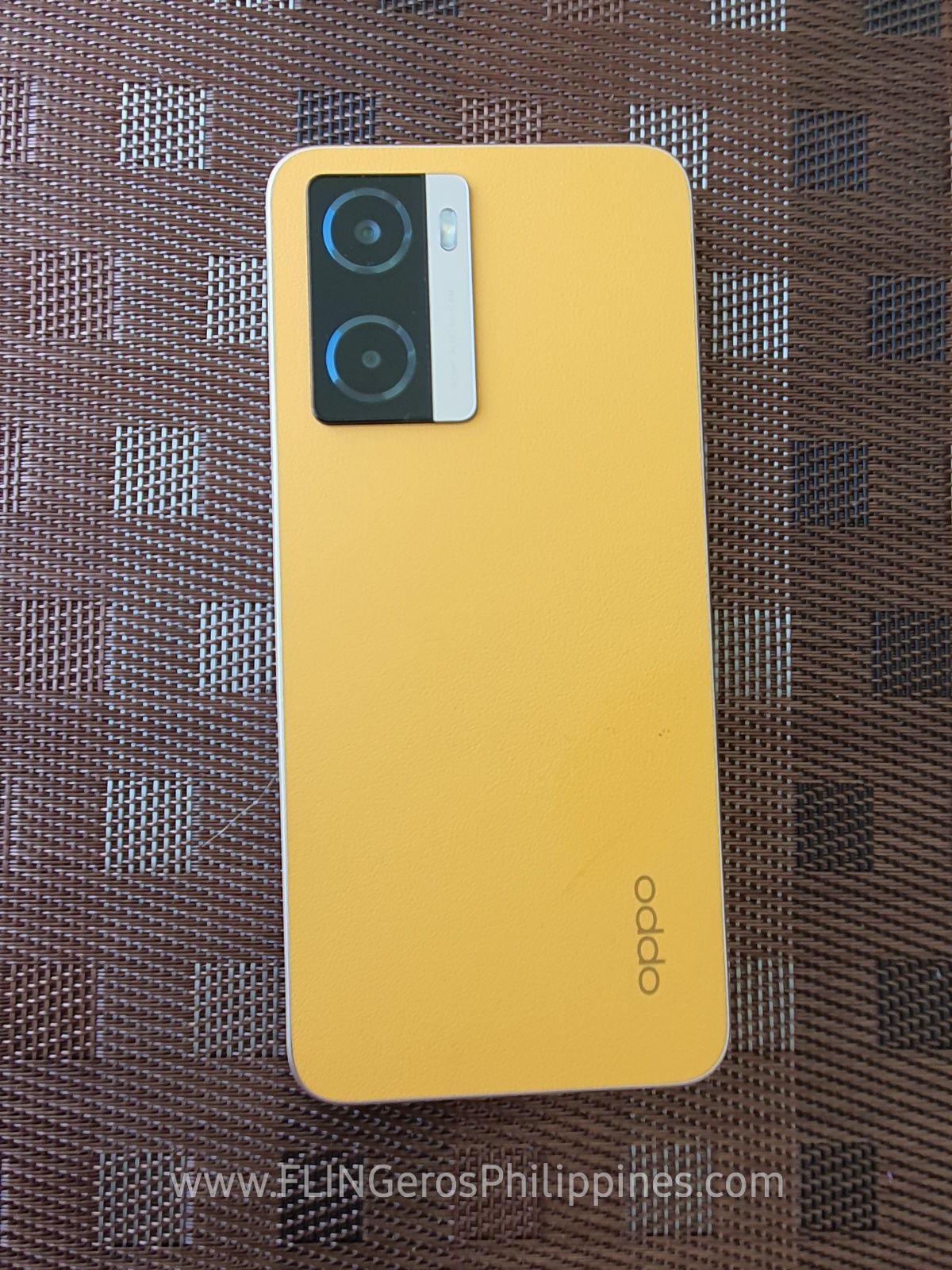 A "one-man team" is what usually describes a blogger or I think any kind of person, juggling too many things at a time. And so, if we are that kind of a "multi-tasker" person, we also expect our gadgets to be the same.
The OPPO A77s comes in two models: the Sunset Orange and the Starry Black. The Starry Black exudes professionalism and business while the Sunset Orange exudes fun and fashion. The
The OPPO A77s has an 8GB of RAM means I can multitask without facing any lags, slowing down issues or killing background apps.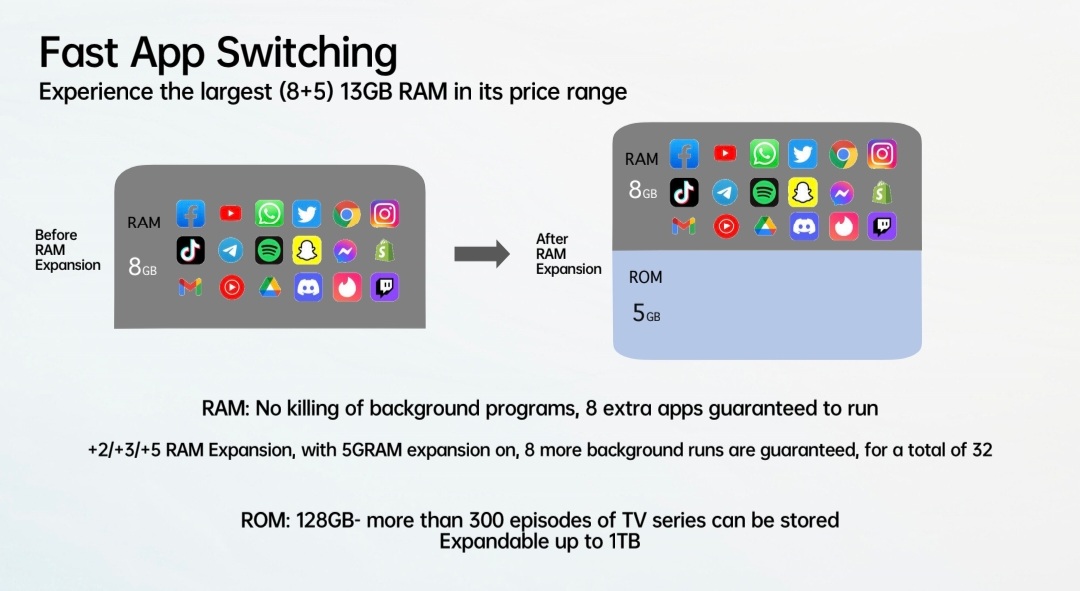 I sometimes watermark my photos with an app, let's say a minimum of 20 photos and it may take a while so while waiting I switch to other apps. The watermark app now becomes a background app and the OS might kill it because it needs more memory to run a background app and the main app I am using. With OPPO A77s, I am not worried because it can run 8 extra apps while my background app is running. So great!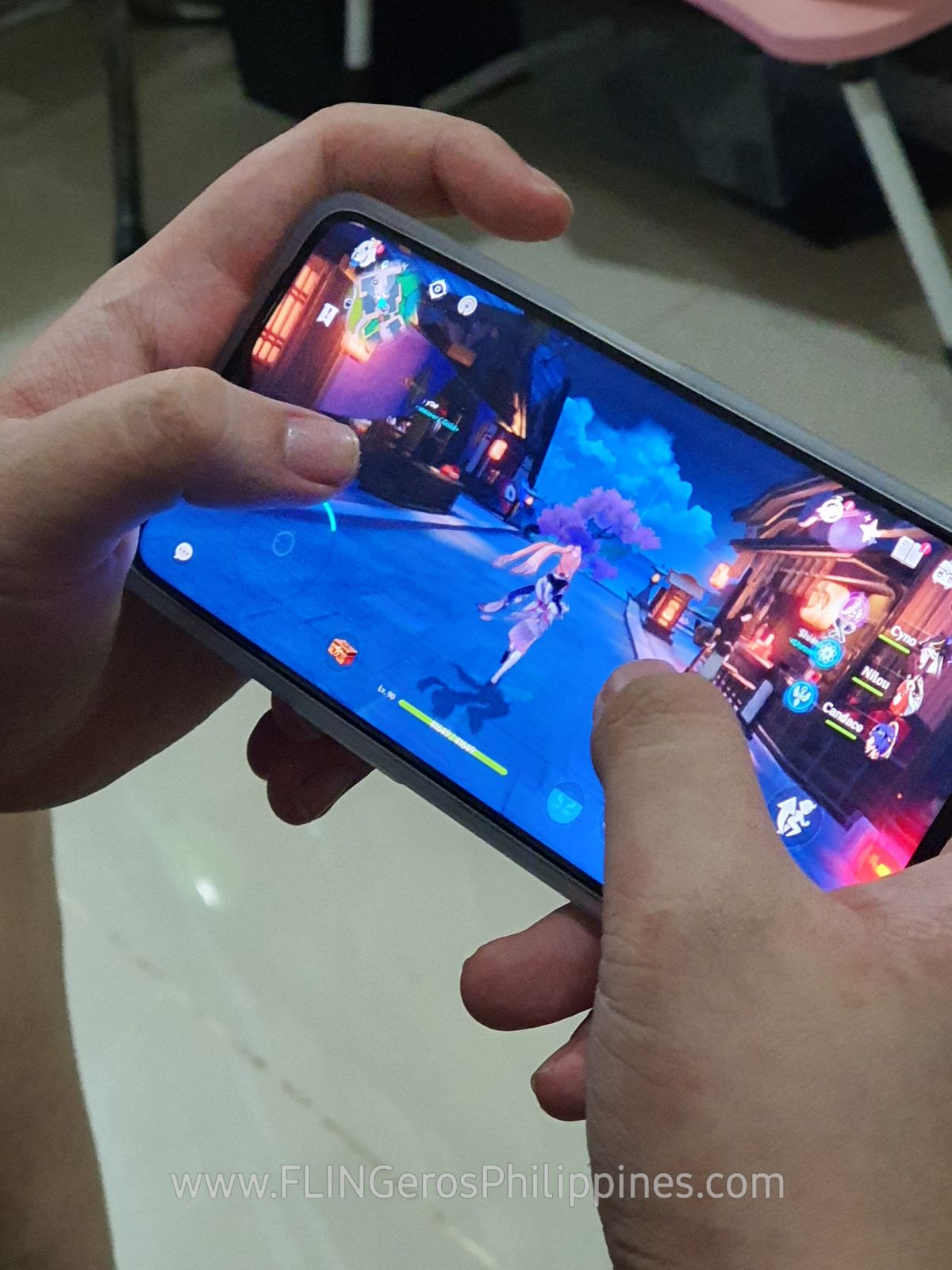 The OPPO A77s has an 8GB of RAM means I can multitask without facing any lags or slowing down issues. Hooray! I even downloaded Genshin Impact and the download was a breeze. Even for the game play, the phone can handle 60 fps at low settings which I think is satisfactory for a mid-range phone.
Aside from photos, audio and video deliverables abound when you are a blogger. This is when a reliable phone with great audio is needed.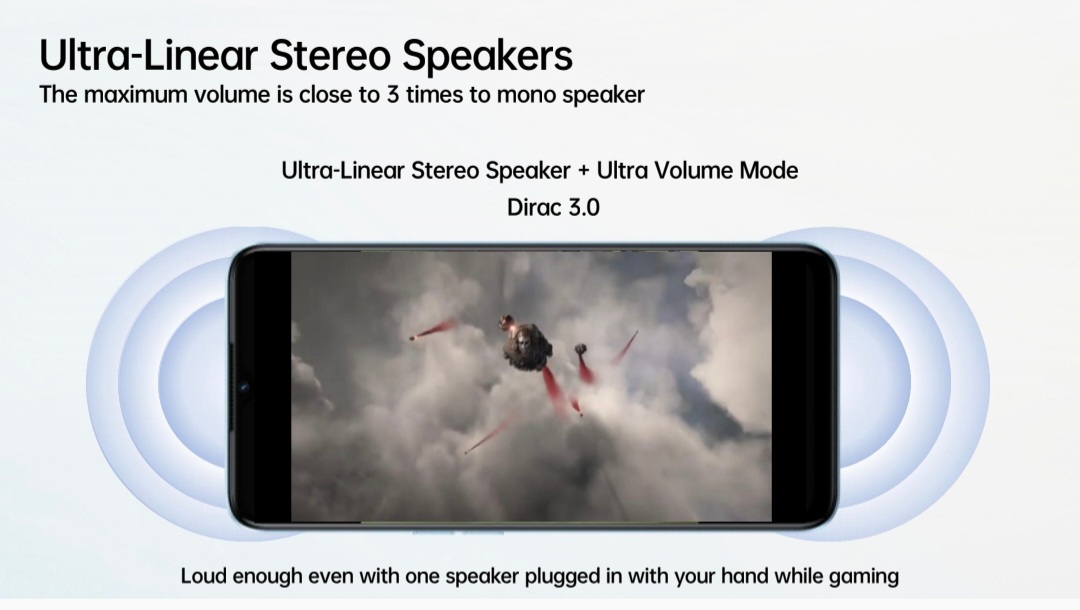 With OPPO A77s Ultra-linear speakers, the sound is loud enough even when my other hand is covering one of the speakers while gaming or playing a sound.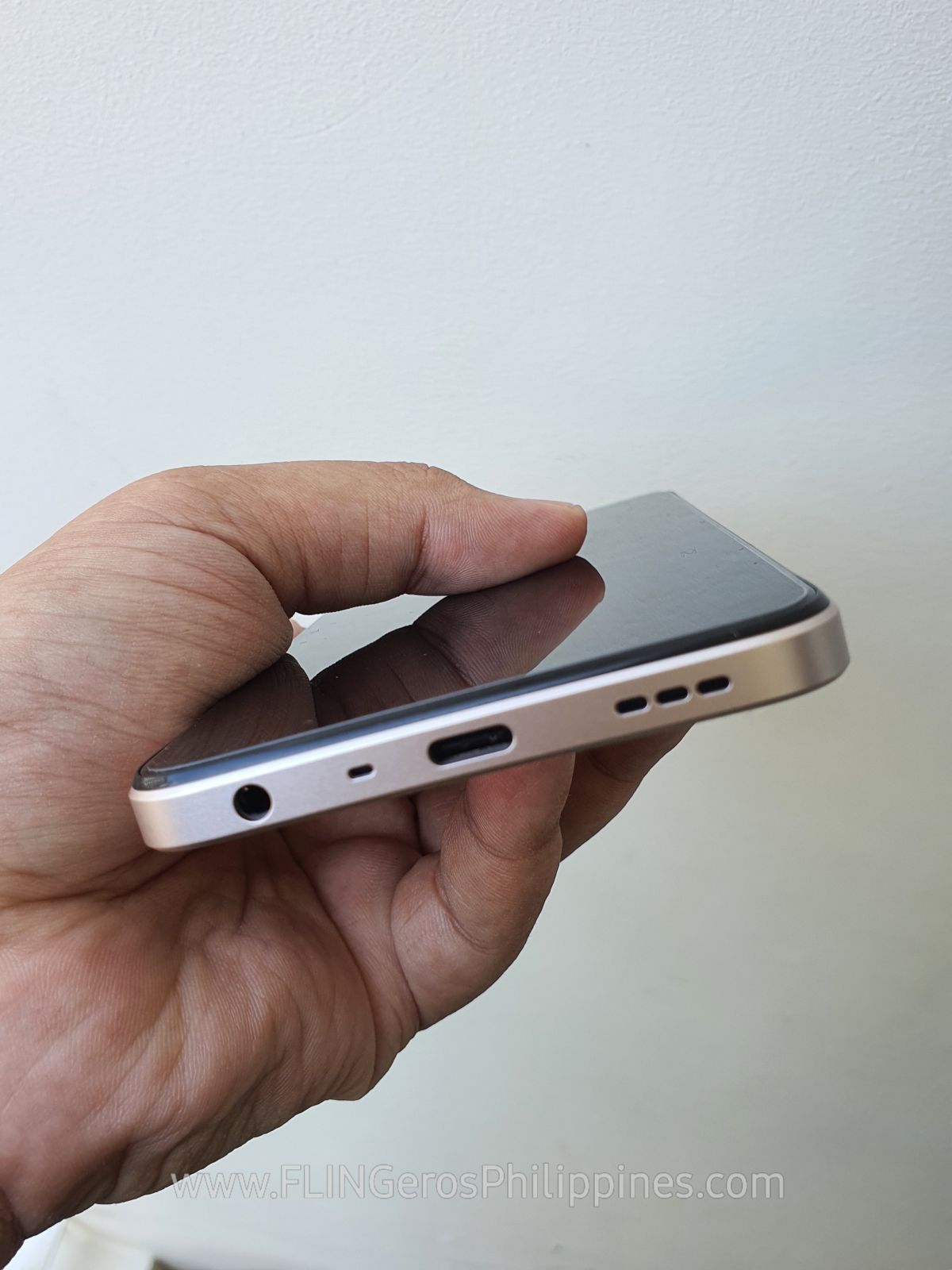 Music is life so it is also nice that the OPPO A77s does not only support wireless earphones but also supports a 3.5 mm headphone jack and a USB-C port for our fave and trusty wired earphones and headphones. Options, options, options!
Needless to say, I need 'juice' all the time for my phone most specially in my line of work. That's why the 33W SUPERVOOC feature of the OPPO A77s.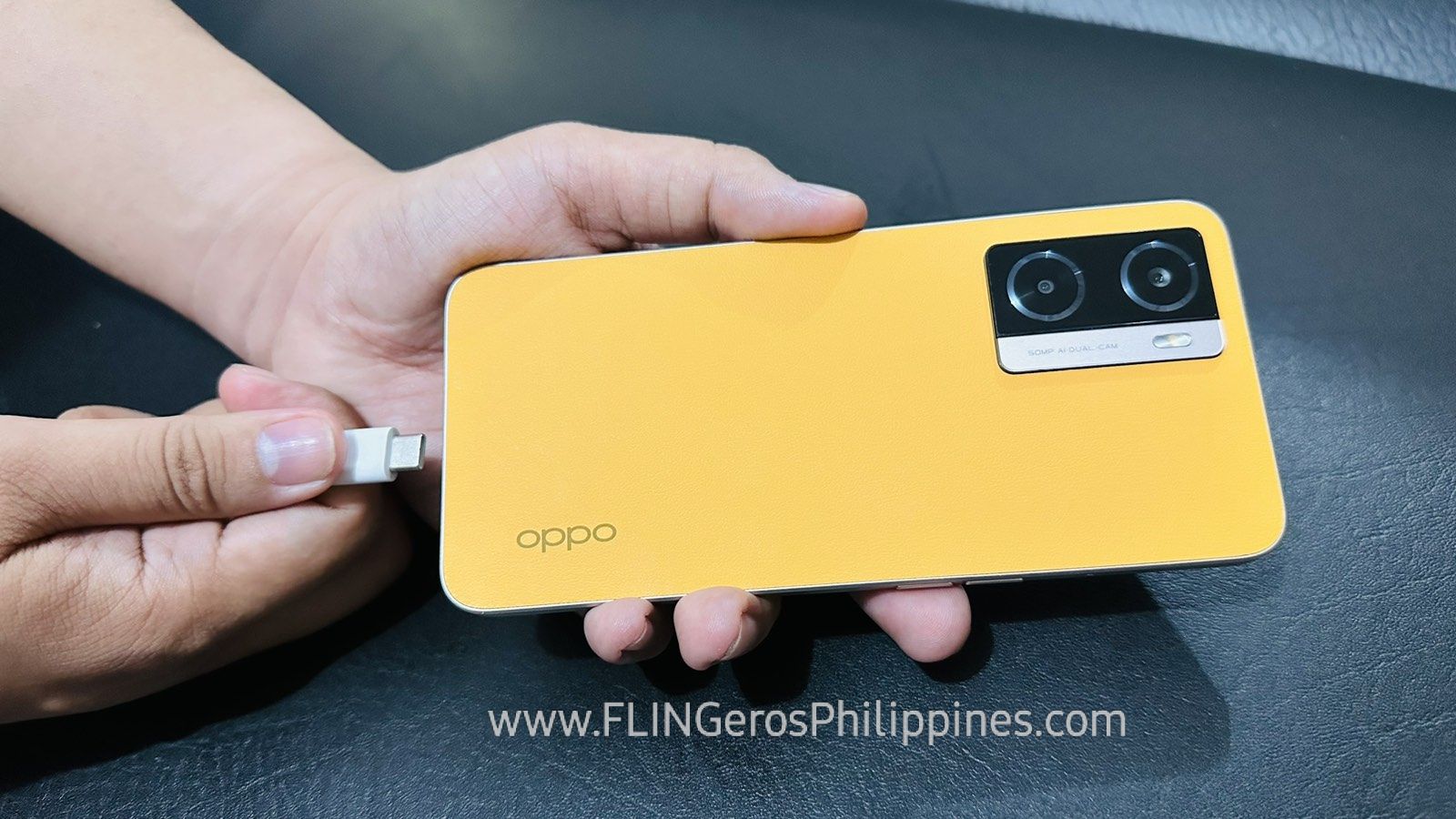 OPPO A77s' 33W SuperVOOC simply means a fast-charging technology which means it charges to 50% in less than half an hour and that it what I need specially when there back-to back events.
What's impressing is that the OPPO A77s has an Exclusive SUPERVOOC Charging Protection: All day protection which means I do not have to worry about overcharging the battery even at night!
Aren't you convinced yet? Well I am!
WHAT'S IN THE BOX?

Phone x 1

Charger x 1

USB data cable x 1

SIM Ejector Tool x 1

Safety Guide x 1

Quick Guide x 1

Protective Case x 1
This isn't a comprehensive technical review but a mere comparison of what my basic phone needs are versus what the OPPO A77s can deliver and yes, for me, this phone came through.
For a mid-range phone, it is definitely not only eye-catching but also packing with features that anyone looking for a smartphone need.
Truly a phone that is absolutely stylish and powerful!
For more information about the new OPPO A77s:
For more information about OPPO and their latest offerings, follow their social media accounts: