Audrey & Nick Spitz are BACK! And this time, it's deux or die. Murder Mystery 2 premieres on Netflix March 31.
Watch the trailer HERE
Netflix has released the official trailer for Murder Mystery 2.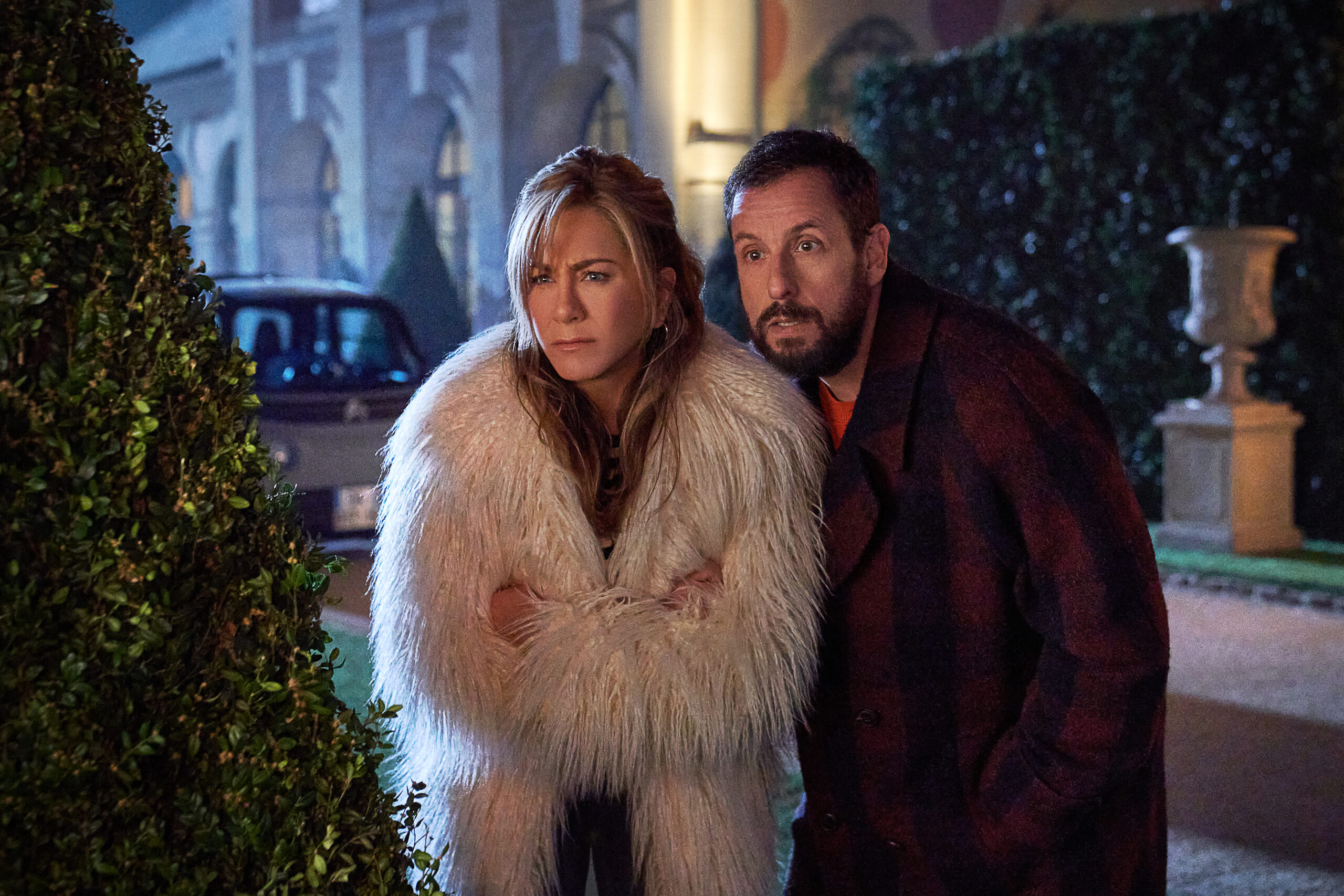 The sequel sees Adam Sandler and Jennifer Aniston back as the Spitzes, and will premiere only on Netflix March 31st.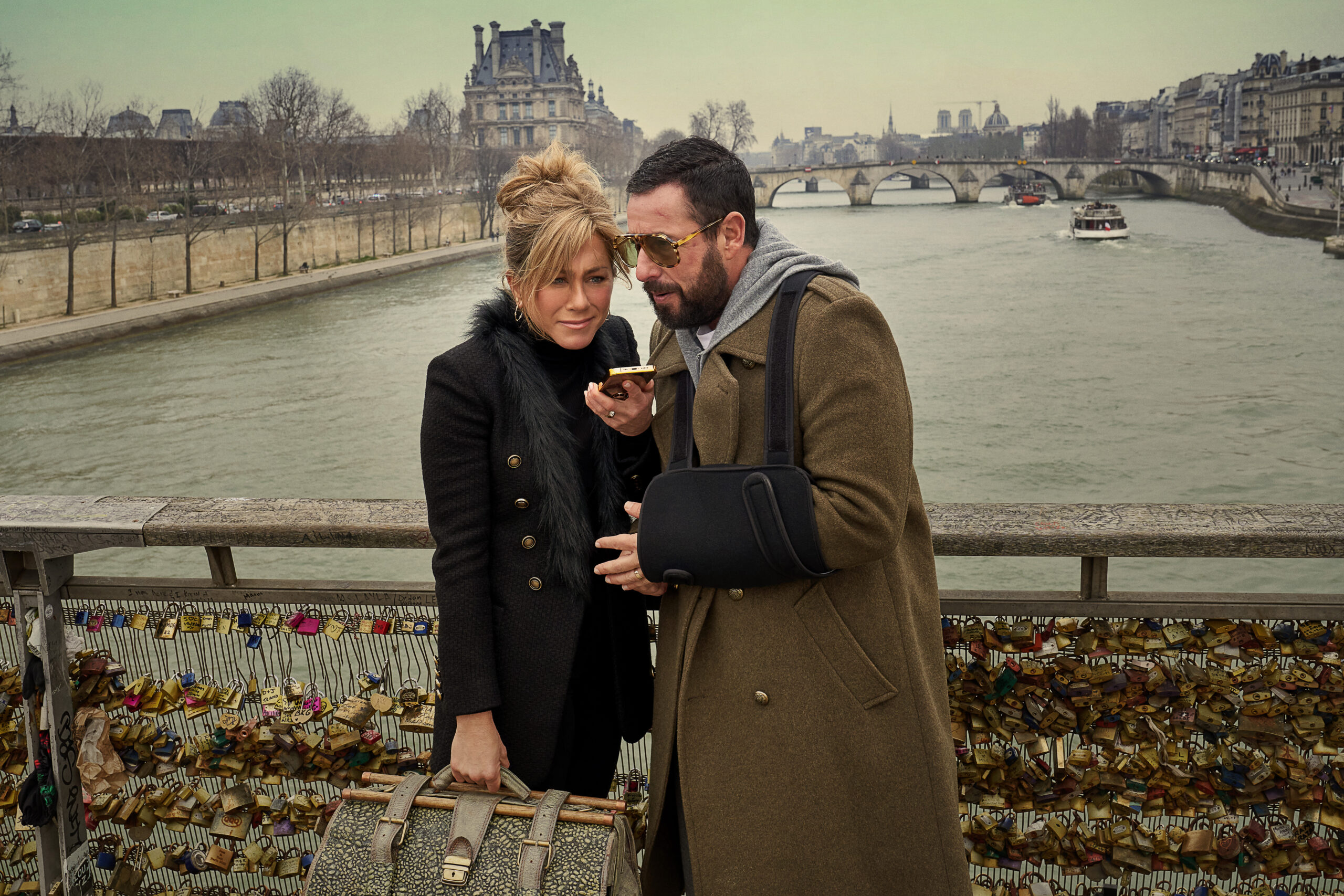 Find out Who's Who in Murder Mystery 2 by visiting Tudum.com.
Murder Mystery 2. (L-R) Zurin Villanueva as Imani, Jodie Turner-Smith as Countess, Kuhoo Verma as Saira, Jennifer Aniston as Audrey Spitz, Mark Strong as Miller, Adam Sandler as Nick Spitz and Enrique Arce as Francisco in Murder Mystery 2. Cr. Scott Yamano/Netflix © 2023.
About MURDER MYSTERY 2:
Director: Jeremy Garelick
Writter: James Vanderbilt
Producers: Adam Sandler, Jennifer Aniston, Tripp Vinson, James D. Stern, James Vanderbilt, A.J. Dix, Allen Covert
Executive Producers: Barry Bernardi, Kevin Grady, Julie Goldstein, Lucas Smith, Charlize Theron, Beth Kono, Tim Herlihy, Kyle Newacheck
Co Producers: Joseph Vecsey, Judit Maull, Jonathan Loughran
Cast: Adam Sandler, Jennifer Aniston, Mark Strong, Mélanie Laurent, Jodie Turner-Smith, John Kani, Kuhoo Verma, Enrique Arce, Zurin Villanueva, Tony Goldwyn, Annie Mumolo with Dany Boon and Adeel Akhtar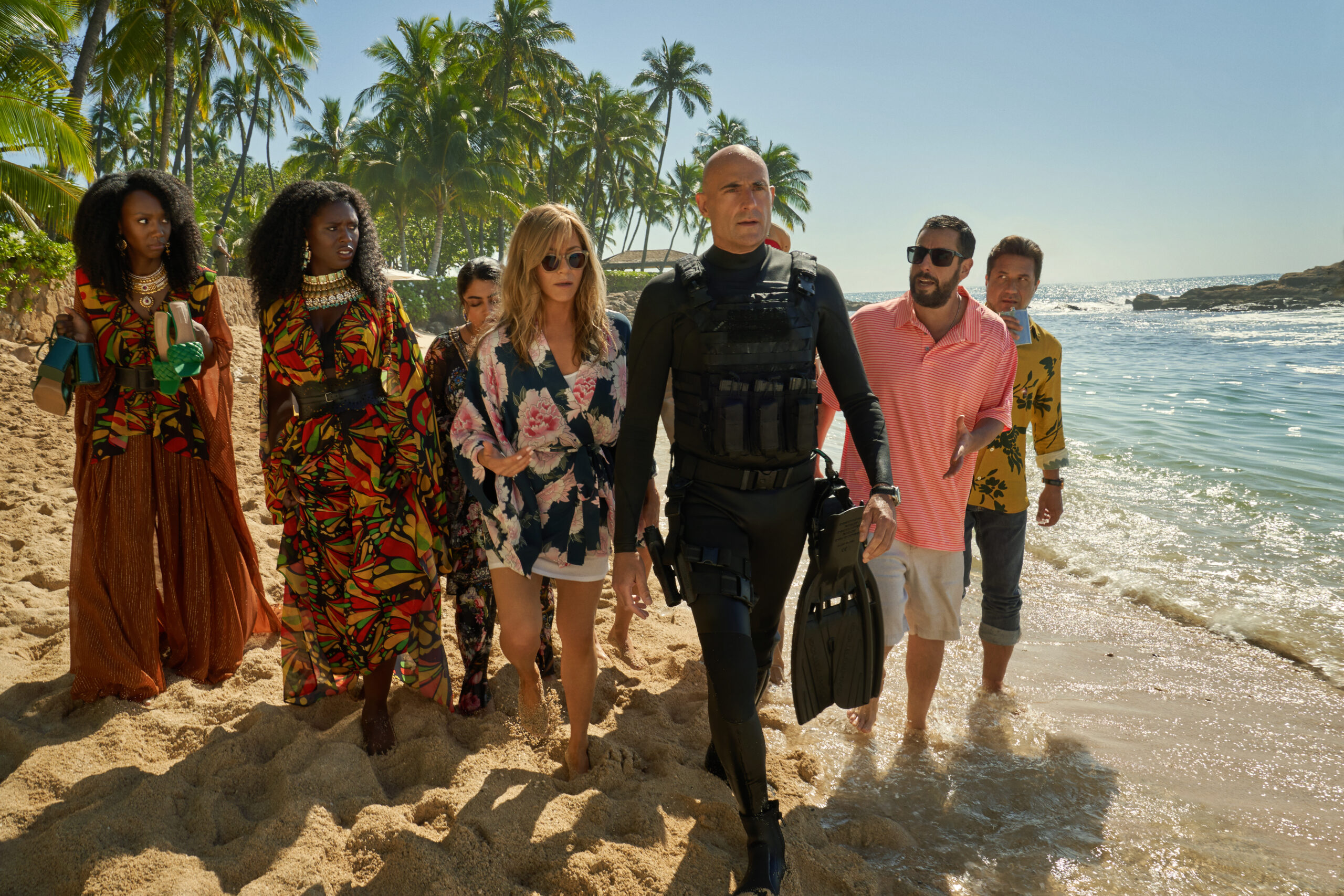 Synopsis: Four years after solving their first murder mystery, Nick and Audrey Spitz (Adam Sandler, Jennifer Aniston) are now full-time detectives struggling to get their private eye agency off the ground when they're invited to celebrate the wedding of their friend the Maharaja (Adeel Akhtar) on his private island. But trouble follows the Spitzes again when the groom is kidnapped for ransom soon after the festivities begin — making each glamorous guest, family member, and the bride herself a suspect. MURDER MYSTERY 2 sends Nick and Audrey Spitz on a high-stakes case that finally gives them everything they've ever dreamed of: a shot at their detective agency finally becoming successful…and their long-awaited trip to Paris. The film is directed by Jeremy Garelick and also stars Mark Strong, Mélanie Laurent, Jodie Turner-Smith, Kuhoo Verma, with John Kani, and Dany Boon.
#MurderMystery2