In 2023, the gaming landscape in the Asia-Pacific (APAC) region continues to thrive, with iCafes playing a pivotal role in providing gamers with a communal and immersive gaming experience. The 2023 ROAP iCafe Discovery Program, initiated by NVIDIA, has set out to elevate the iCafe industry and promote internationalization while strengthening the connections between ROAP (Rest of Asia-Pacific) and China.
"By embracing innovative strategies and leveraging NVIDIA's cutting-edge technology, iCafes can continue to thrive in the ever-evolving gaming landscape, said Rose Luo, Consumer Marketing Director, ROAP at NVIDIA. "Whether through providing a diverse entertainment experience, promoting the latest games, or offering the best gameplay, iCafes are poised to remain a cornerstone of gaming culture in the APAC region."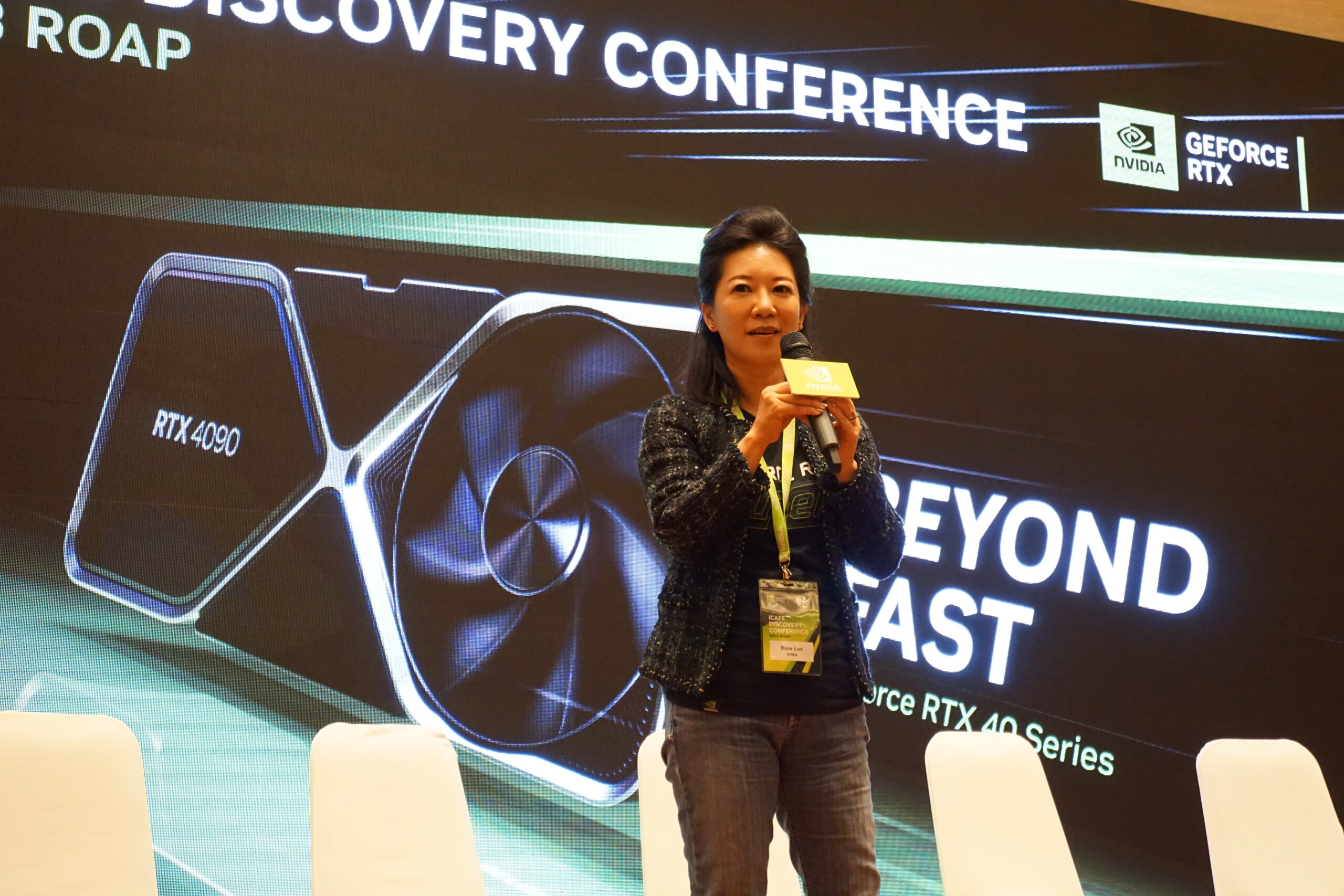 iCafes, short for internet cafes, are a staple of gaming culture across Asia, particularly in China. These cafes provide access to high-end gaming PCs, offering a wide array of games for players to enjoy. NVIDIA, a leading company in the gaming industry, has recognized the immense potential of iCafes in the APAC region.
As the world continues to adapt to the ongoing COVID-19 pandemic, one interesting phenomenon has occurred – the rise of gamers. With more people staying home, gaming has surged in popularity, making iCafes more relevant than ever. Gamers who were previously casual or infrequent players found themselves drawn into the immersive world of gaming during the lockdowns.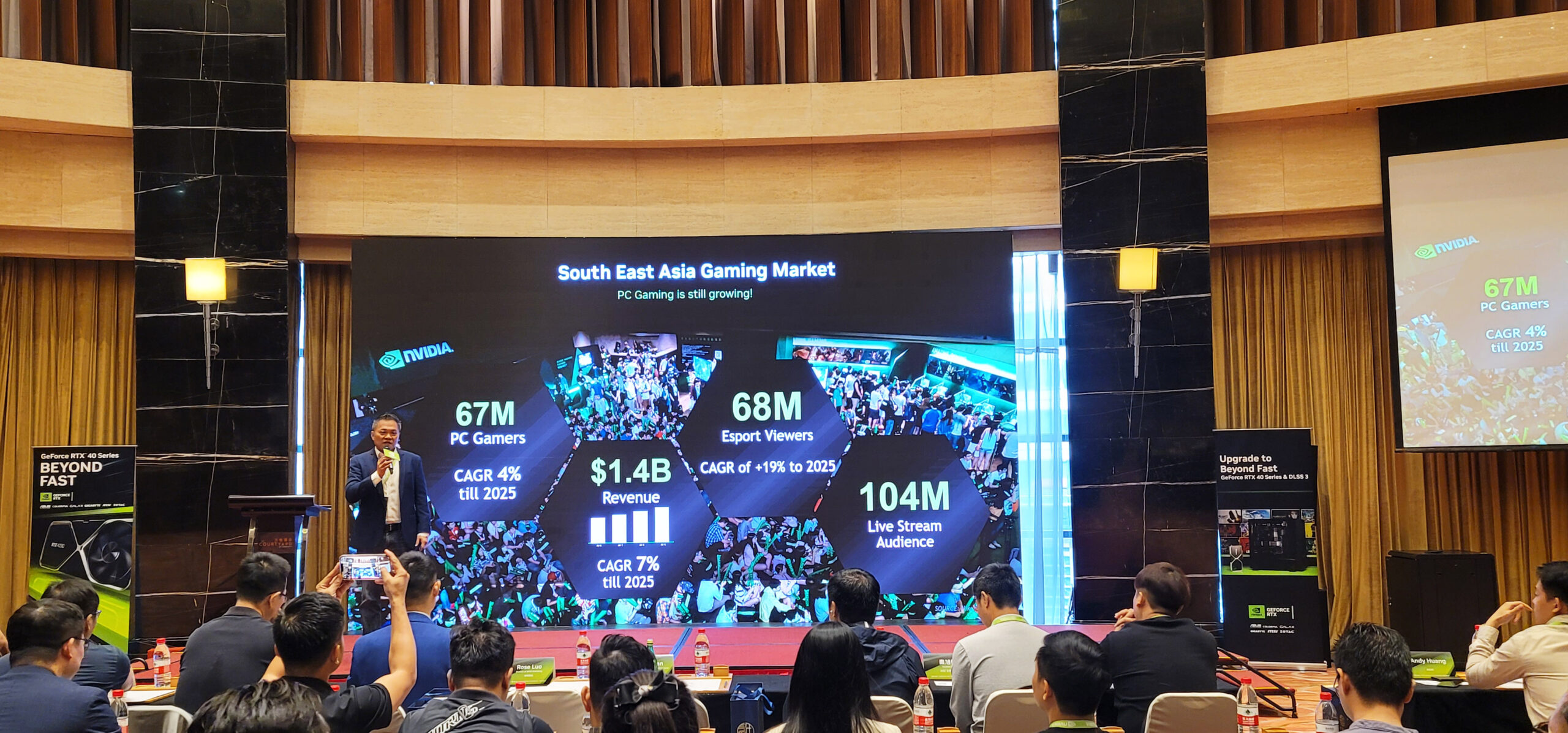 Furthermore, the eSports scene in APAC is on the upswing. This region has seen a significant increase in the number of eSports viewers and participants. As eSports becomes a global entertainment phenomenon, it's essential for iCafes to offer top-tier experiences to cater to this growing demographic.
The APAC region boasts a diverse array of markets, each with its unique gaming culture. Some of the most significant markets in this region include India, Vietnam, South Korea, Malaysia, Thailand, the Philippines, Indonesia, and Taiwan. Each of these countries has millions of avid PC gamers, who are typically the target audience for iCafes.
"The bottom-line is that we want to give the best experiences, the best service and best enjoyment for the gamers and customers. This is how we can tackle the various challenges posed by the demands of gamers today. ", commented Simon Tan, Director of Consumer Business (APAC South) at NVIDIA.
NVIDIA has a significant role to play in the ongoing transformation of iCafes. They have introduced innovations such as DLSS (Deep Learning Super Sampling), which uses AI to enhance image quality and graphics performance in games. This technology is a game-changer in creating immersive experiences that rival home gaming setups.
NVIDIA's GeForce RTX GPUs, equipped with DLSS, allow gamers to experience lifelike virtual worlds with ray tracing and ultra-high FPS gaming with the lowest latency, making it ideal for eSports and high-quality gaming.
Additionally, NVIDIA Reflex helps reduce latency, a crucial factor in eSports. This technology allows gamers to experience minimal delay, faster target acquisition, quicker reaction times, and the best aim precision for competitive games.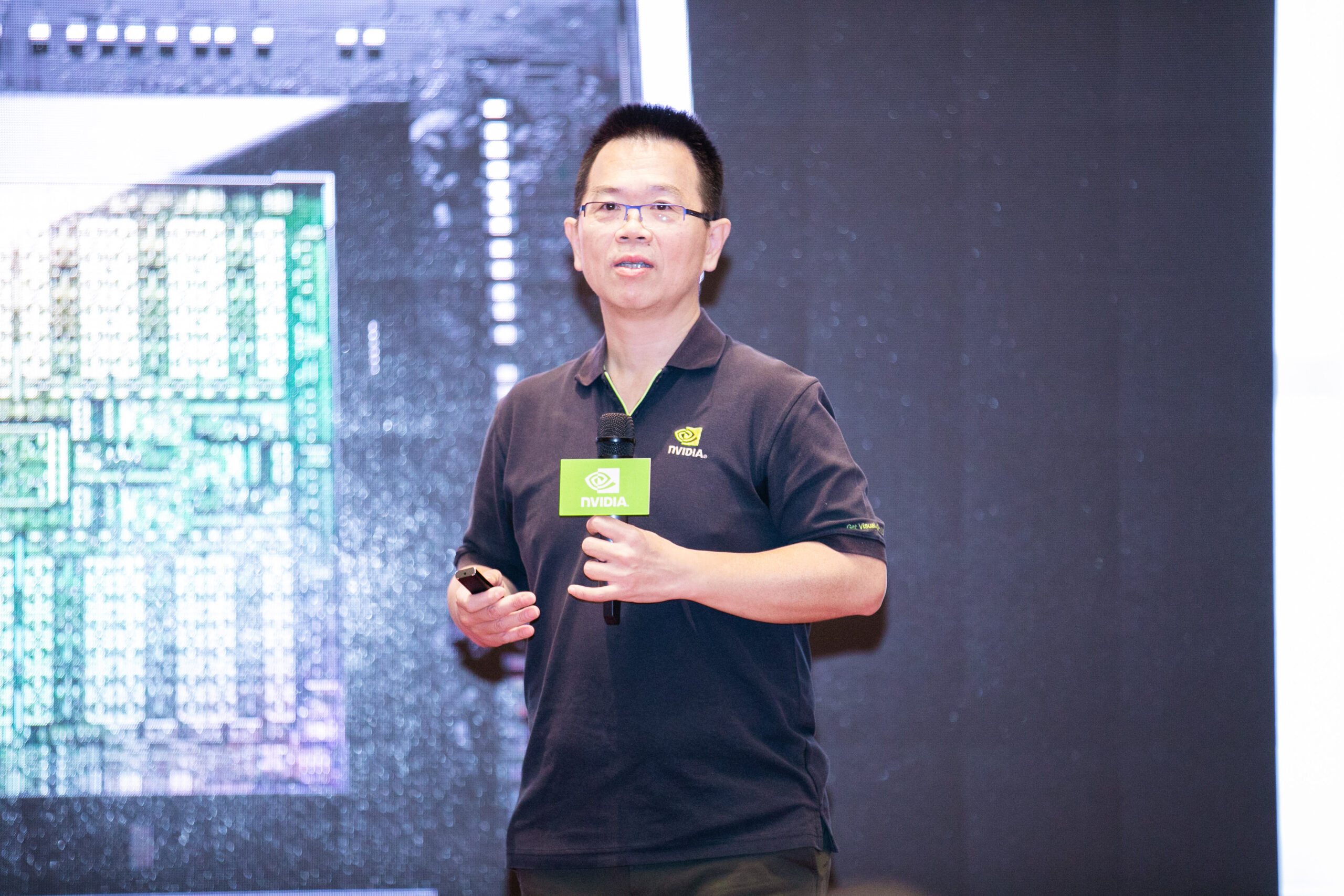 "The RTX 40 series graphics cards with its support for gamer centric features such as DLSS, Ray Tracing and Reflex is the solution for iCafes of today. It is what gamers expects for when they visit iCafes.", said Andy Hsu, NVIDIA APAC Product Director.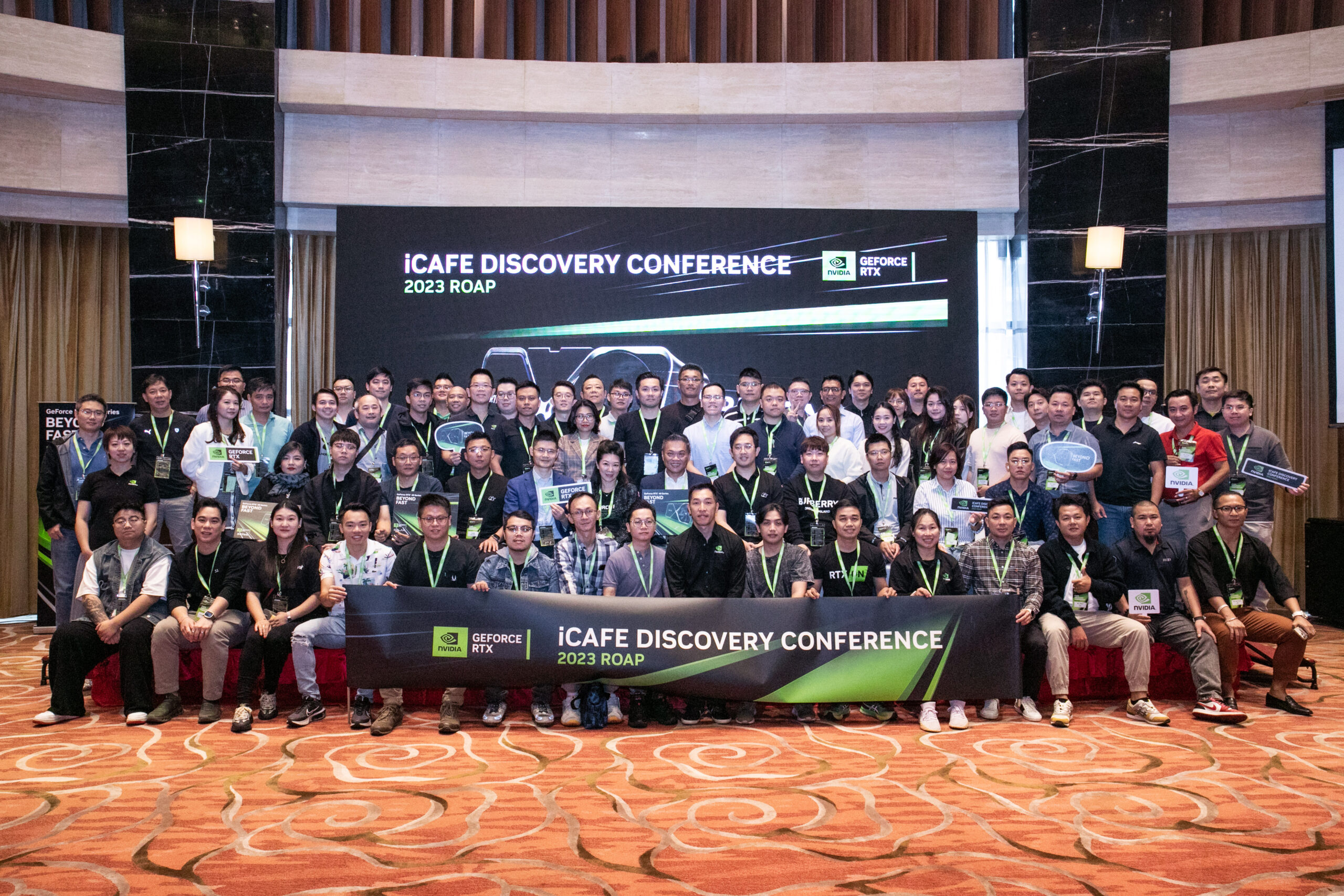 The 2023 ROAP iCafe Discovery Program is set to empower iCafes in APAC, especially in countries like India, Vietnam, South Korea, Malaysia, Thailand, the Philippines, Indonesia, and Taiwan.
During the 2023 ROAP iCafe Discovery Program, several critical strategies were emphasized to overcome these challenges and elevate the iCafe experience:
Evolve Beyond Traditional iCafes
The concept of iCafes has evolved over the years, from standard internet cafes to eSports cafes. The next frontier is the "Total Entertainment Cafe." This includes diversifying offerings to include not only PC gaming but also pool tables, cafes, gyms, and other entertainment options, making it a place where people can relax and unwind.
Promote the Latest Games
It's crucial for iCafes to provide access to the latest games. Gamers are more likely to visit iCafes if they can play the newest titles that may not be readily available at home.
Offer the Best Gameplay Experience
iCafes need to deliver a superior gaming experience compared to gaming at home. This includes providing high-end hardware, a comfortable environment, and top-notch service.
Host Social Activities
Organizing social and eSports events can help build a strong gaming community and attract more customers to iCafes.
WANYOO Hotel (网鱼电竞酒店)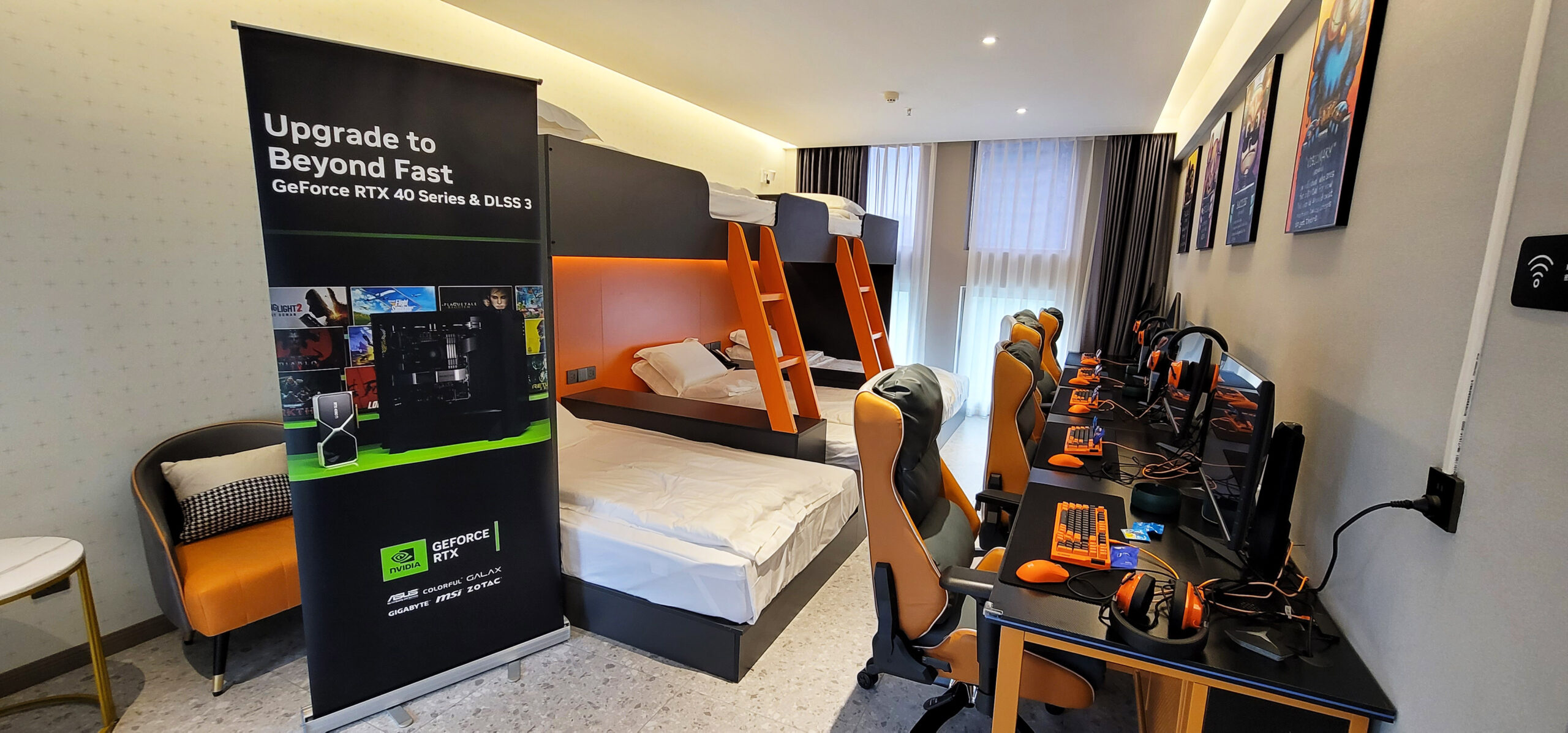 WANYOO i-Cafe (网鱼网咖)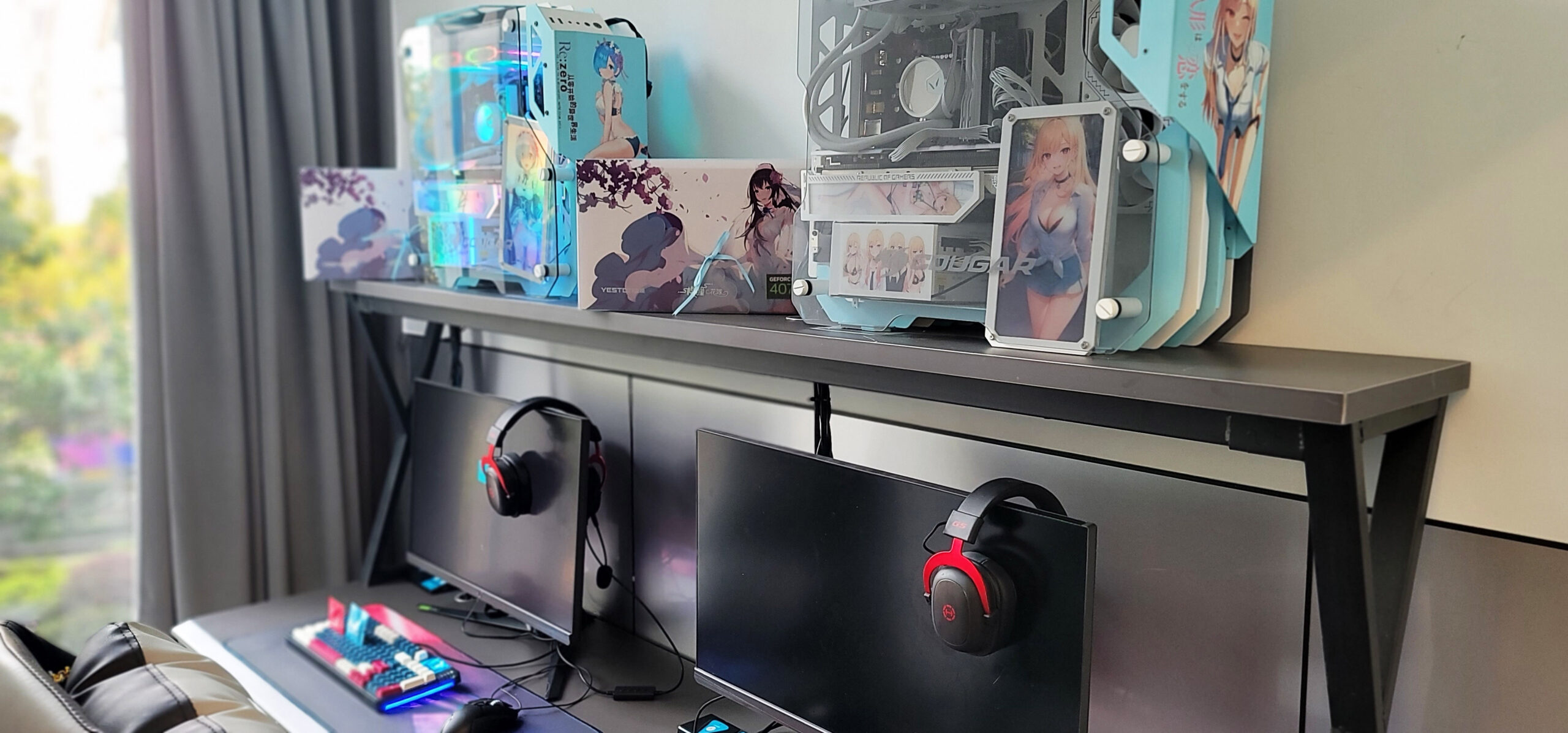 JULY ESPORTS (杰拉电竞)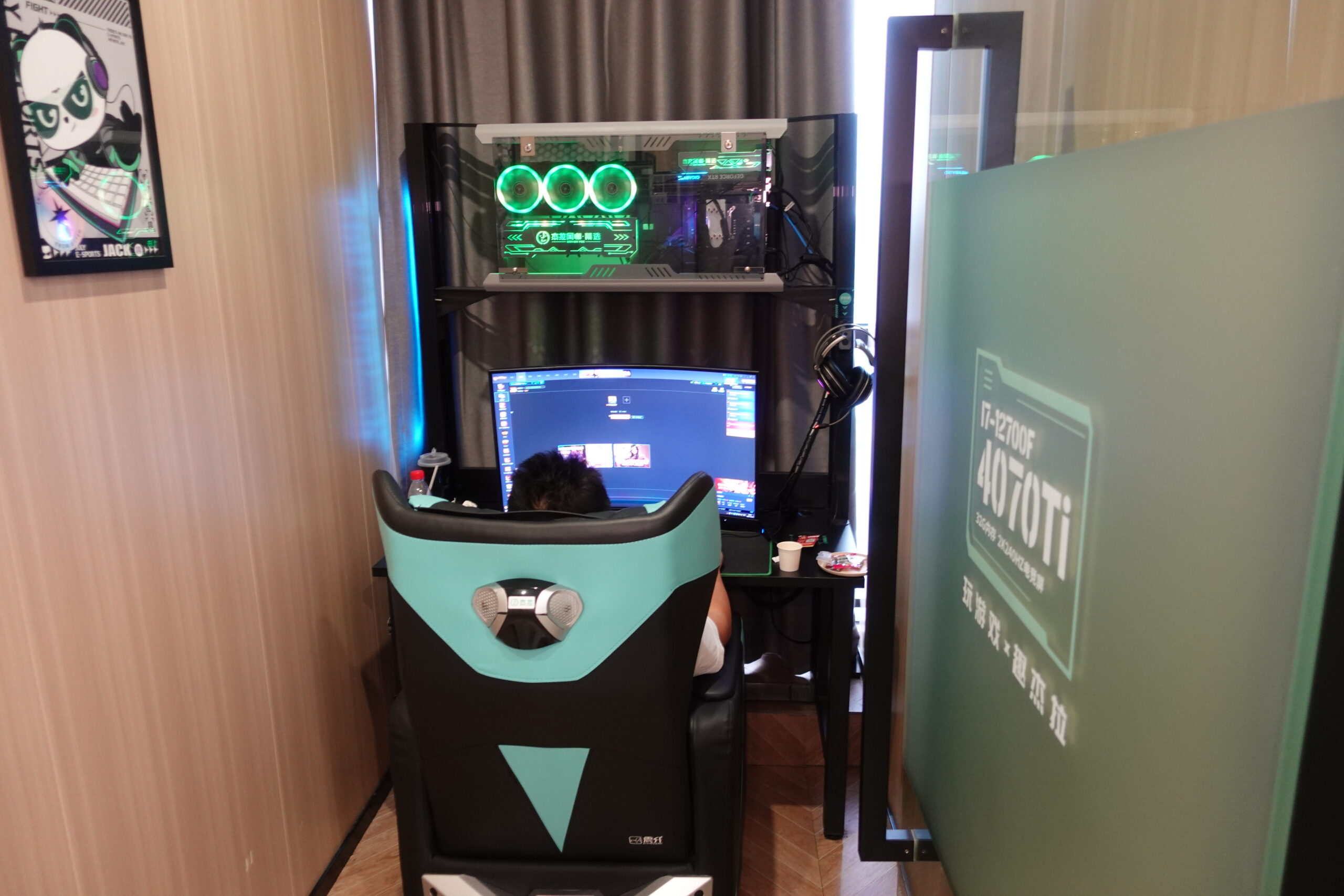 IDEA JAR Hotel(锦囊泛娱酒店)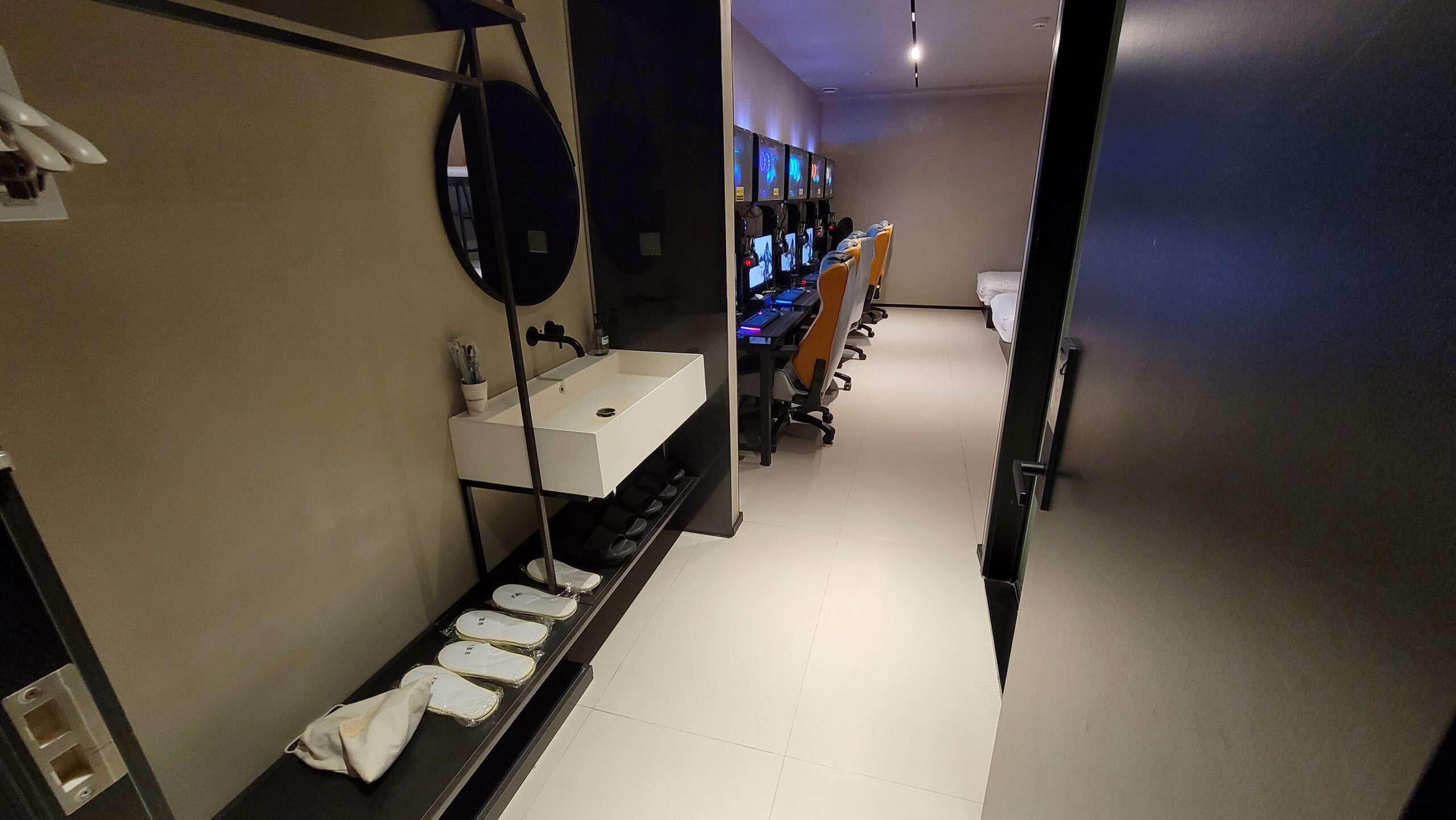 SEEF ESPORTS Hotel (SEEF电竞奢享酒店)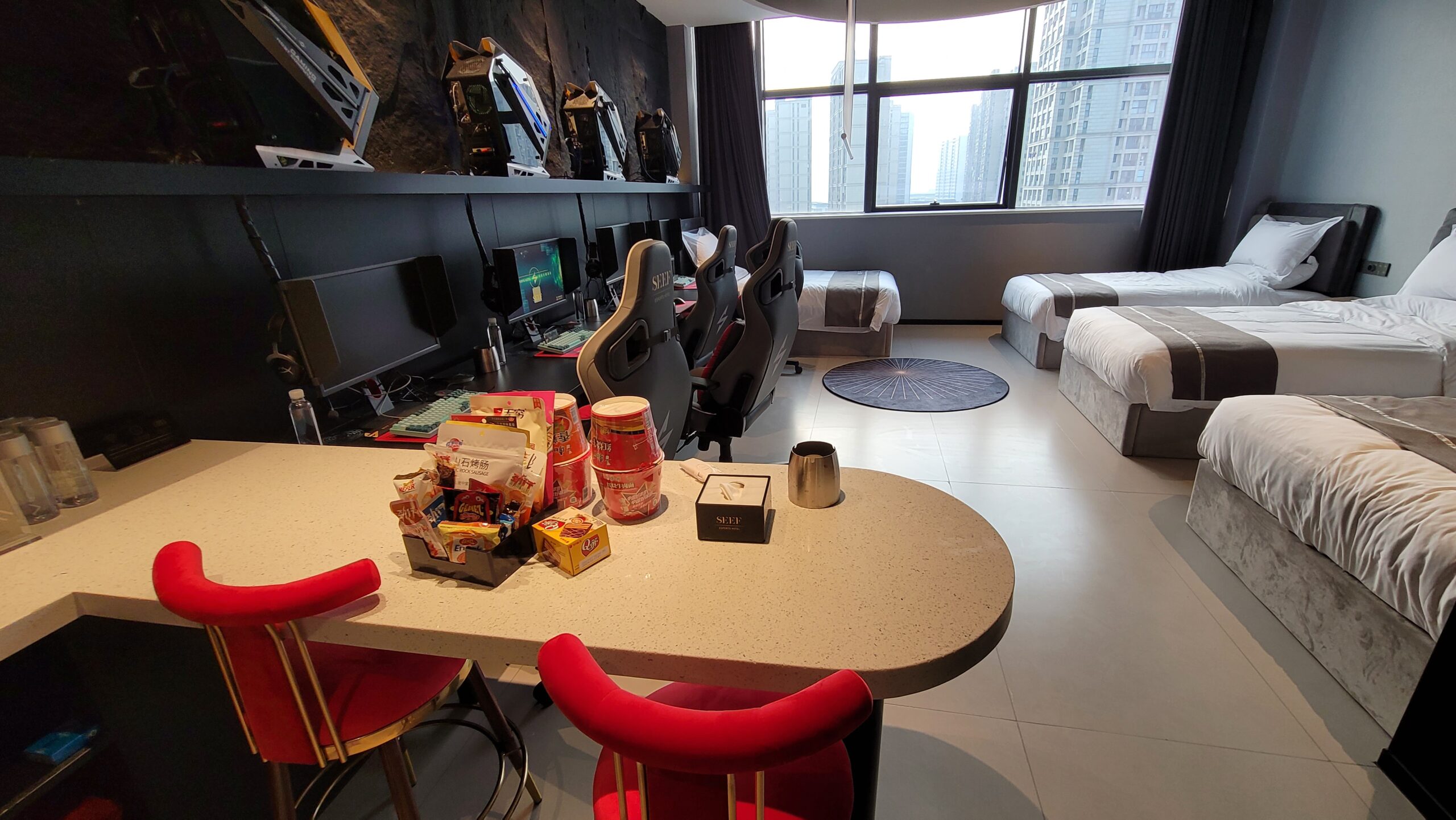 GDJ勾对角电竞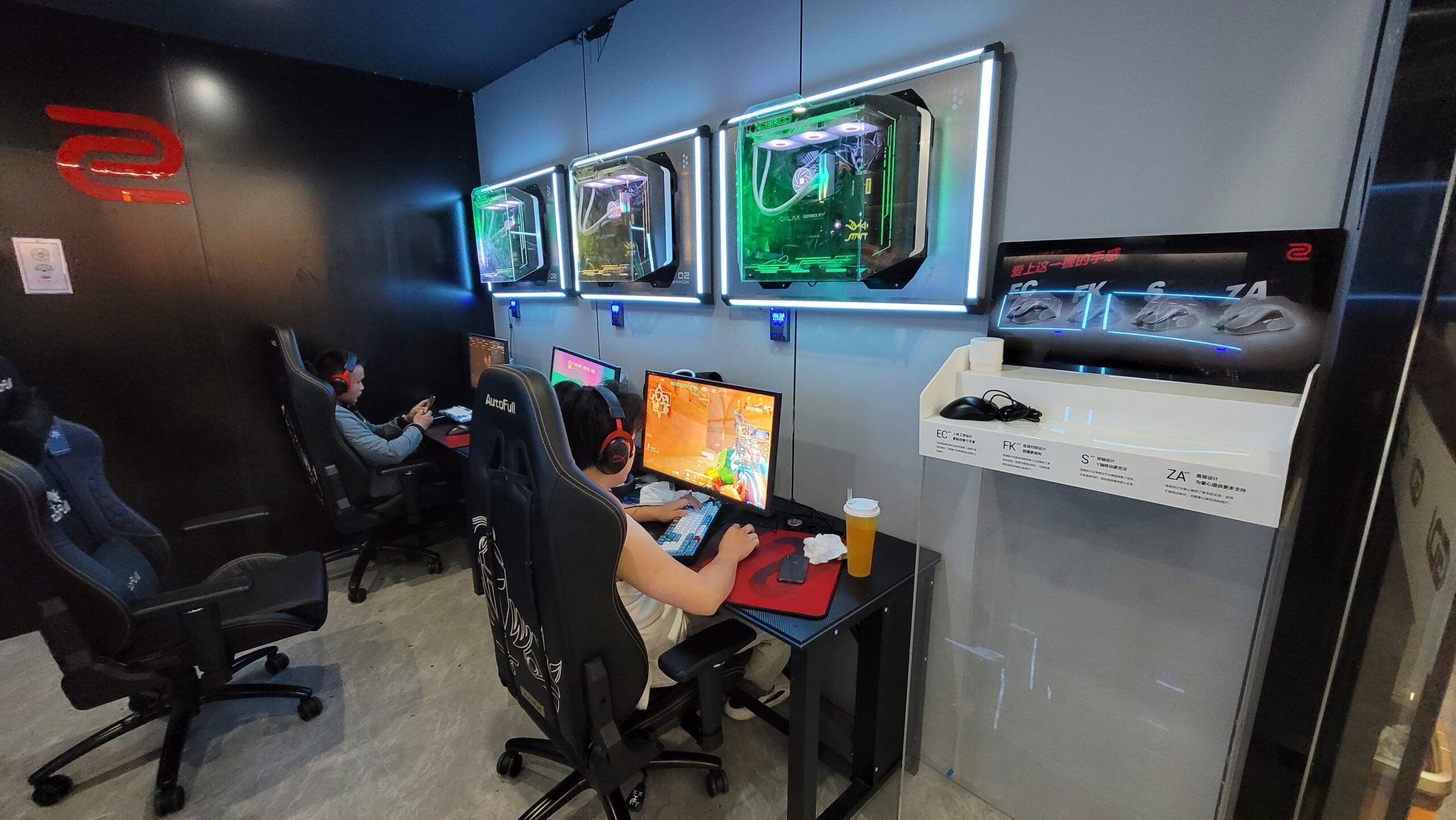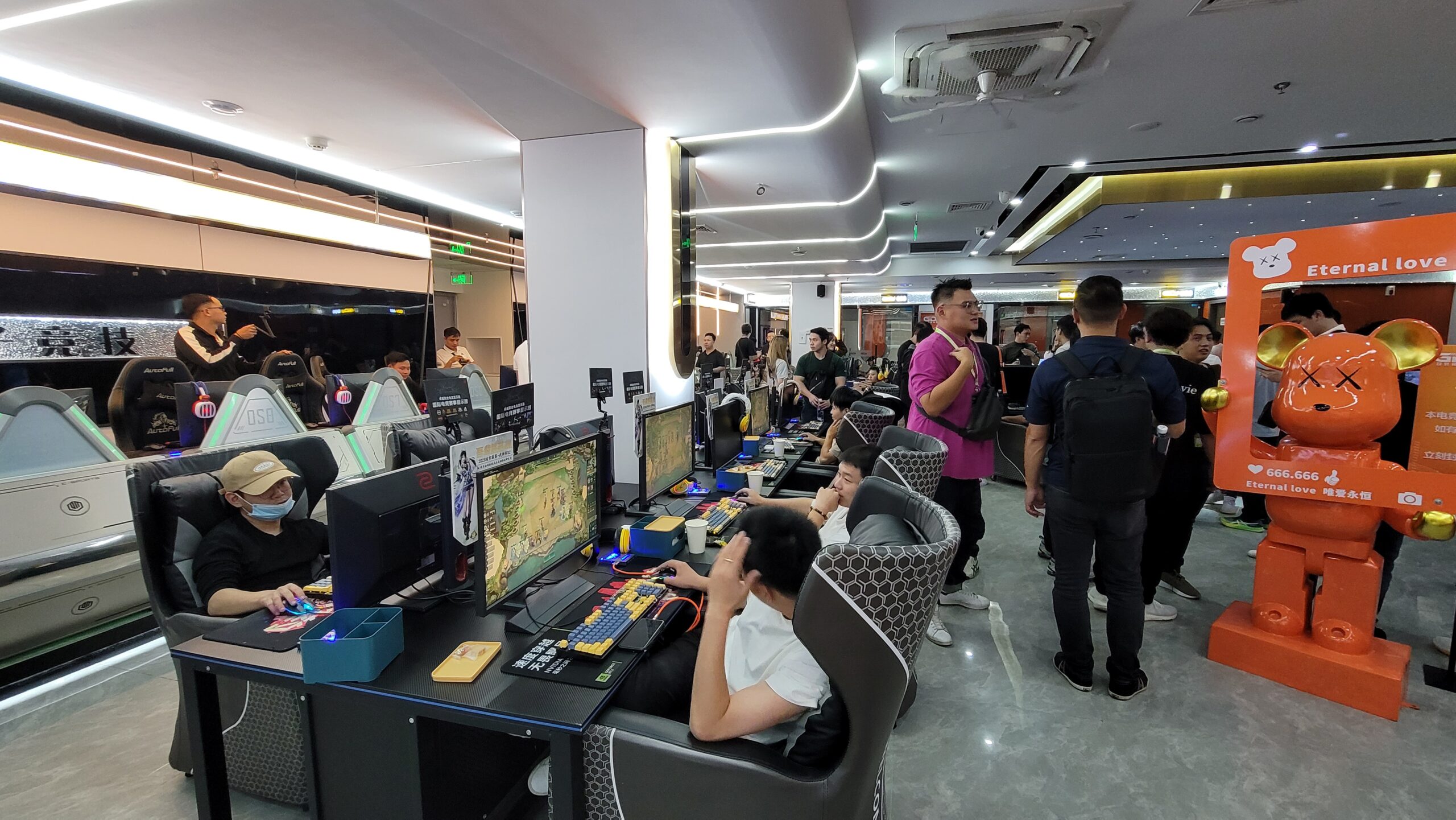 With the support and guidance of industry leaders like NVIDIA, the iCafe industry is well-equipped to meet the challenges of the future while continuing to provide exceptional gaming experiences for enthusiasts in the region.