- Advertisement -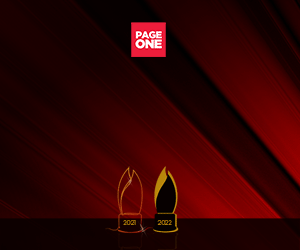 Max's Group, Inc. is proud to present its new multi-brand shared space located at Paseo de Magallanes, giving more customers the opportunity to enjoy their favorites from Pancake House, Yellow Cab, and Krispy Kreme all in one stop.
Designed with today's ever-changing needs of customers in mind, Chief Marketing Officer of Max's Group, Jim Fuentebella says the Magallanes multi-brand shared space was built with a strong focus on the delivery of a distinctive experience where individuals, families, and different groups of people can enjoy, unwind, and even work within. The shared space brings together the Group's most loved brands under one roof, each with its one-of-a-kind structural design, allowing for nearby residents and motorists to enjoy good food in a setting that is meant to look and feel like an extension of their community.
At Paseo de Magallanes, customers can order all-day comfort food at Pancake House, have a bite after bite of New York-style pizza at Yellow Cab, and end each visit on a sweet note with doughnuts from Krispy Kreme. More than good food, the place itself was also designed to comfortably receive and pique the interest of customers.
The unique exterior of Pancake House, for one, is inspired by a barn-style architecture that provides an escape from the city's visual clutter of towering concrete. One of the goals was to give homage to the original Pancake House, which also began in Magallanes, by incorporating the cozy and homey feel that many people have grown to love and adding a contemporary twist.
MGI is also proud to present the new redesigned Yellow Cab store at Paseo de Magallanes. The new look softens the popular pizza joint's trademark industrial style and embraces technology as it was incorporated in various elements of the store. The brand's signature yellow color was deliberately used in places to divide and suggest space, giving the store an edgier look. Distinctive yet delightfully familiar, and taking inspiration from New York diners, every visit delivers the feel of New York City where people can just come together and bond over great-tasting pizza.
Finally, Krispy Kreme, with its bright interiors and lounge-like seats, invites for long chats or study sessions best matched with coffee and doughnuts. Krispy Kreme wants customers to feel special and where they belong, by allowing them to have control over the space with lounge chairs and tables that let them spend their day in the store however they choose.
The location in Paseo de Magallanes is just the latest in the many multi-brand shared spaces created by Max's Group. Burgos Eats, the Group's first multi-brand shared dining space, was opened in 2015 and features five of Max's Group's loved brands. Eco Eats, another shared space concept, is a food hall located at the ground floor of the Group's head office in Makati. Other locations include Shell SLEX Mamplasan Northbound Lane and Tomas Morato.
"What we build are shared dining spaces that let our customers create their memorable and delightful stories with friends and families, all while enjoying their favorite Max's Group brands in one location. A place with a welcoming atmosphere where they can eat, have fun, and relax before going back to their daily grind. This is all, of course, while staying true to the distinct experiences promised by our loved food brands," said Fuentebella.
About Max's Group Inc.
Max's Group, Inc. (MGI), a company that takes pride in its passion to delight its customers and genuine love for its brands, is the Philippines' largest operator in the casual dining segment. MGI is committed to building loved Filipino brands and it is currently growing its network of over 600 stores in the country and more than 50 international stores in the USA, Canada, China, Asia Pacific and Middle East.
Its family of restaurants include Max's Restaurant, Max's Corner Bakery, Pancake House, Yellow Cab Pizza, Krispy Kreme, Jamba Juice Teriyaki Boy, Dencio's, Kabisera, Sizzlin' Steak, Le Coeur de France, Maple and Singkit. The company also operates Meranti Hotel, its maiden venture into the hospitality industry. To know more about Max's Group, please visit http://www.maxsgroupinc.com