- Advertisement -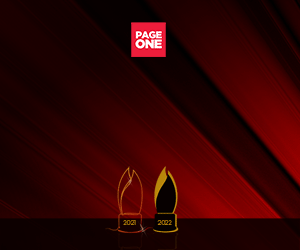 Loyal and new patrons of the much awaited yearly shopping event called MaArte Fair will never look at an arts and crafts fair the same way again as it steps up for a more fun and festive vibe this year.
Mark your calendars on August 16 to 18, 2019 for the 11th MaArte Fair and first ever MaArte oPEN houseat the Peninsula Manila. Habituēs of the Manila party scene during the early 2000s would remember the famous open-house parties of the North Syqouia apartments, one of Manila's historic building from the 1930s.
MaArte oPEN house aims to recreate the laid back atmosphere and inspired energy of that famous Manila address where owners of its posh residential units would leave their doors open once a year to welcome guests for cocktails, comestibles. live band music, and even for art performances!
Phllis Zaballero, prominent artist and vice president of the fair's organizer Museum Foundation of the Philippines, Inc. (MFPI), was a resident of the said iconic building. She reminisces, "The Parties in those apartments were really in mood, very creative, and had a particular warmth to it. Everyone knew each other, so it just seemed natural that friends would bring friends along to their homes and their neighbors' homes. It was one big community where everyone felt safe and welcome."
It's this same sense of ease and inventiveness that moved Zaballero and her colleagues at MFPI to channel the vibrant energy of that gathering and bring it to the 11th MaArte Fair.
Every year, and as each fair became bigger and more successful than the last, how does one top the success of last year's trunk show? Architech and MFPI treasurer Mico Manalo shares, "This year, our answer was to take inspiration from that iconic social gathering as we celebrate the relationships that have been made not just among our merchants, artists, and artisans, but also among our regular patrons. MaArte Fair has really become a sort of neighborhood of advocates for Philippine art. crafts, and heritage."
Experience that spirit of fun amid warm company at this year's MaArte oPEN house as guests get to discover and take delight in the hand-picked offerings of all 65 merchants – all appointed in units beautifully recreated like the salons and lounge areas of that famours residential edifice. Just imagine, two floors of the hotel temporarily cleared of its elegant bedroom furnishing to make way for this over-the-top concept!
Enjoy the unique experience in these special spaces while receiving a lot of cordial hosting an while checking out familiar and new MaARte Fair sellers. This year's participants include Piopio handwoven chic apparel; Tim Tam Ong jewelry; Aranaz lucury handmade accessories; Oscar Mejia handcrafted scents; Haute Home Manila hand-painted houseware and accessories; Ibarra, the first locally assembled Filipino watch; and Siklo upcycled bags; just to name a few.
New participatns to watch include Pika Pika+Pinta, Coco and Tres, Joel Escober, and Maco Custodio, Lally dizon, Vesti, WVN Home Textiles, Wear Your Culture, Whimsy by Silay Export, Lootware Home, Evangeline Austria, DSV Studio, and Matthew and Melka by Ken Samudio.
For local gourmet lovers, there are Auro bean-to-bar chocolates, Green Babes, Felicisimo Gourmet Homecooking, Ibuen Provecho! (by O&M Home), Tsaa Laya, and House of Negros (Felicia's, Virgie's, and Casa Carmela).
The chill atmosphere levels up with a bar set-up ojn each flooe of the venue. Here, visitors can enjoy happy-hour cocktails and light refreshements via MaArte Fair's Cheers! and Snack vouchers. Another MaARTE oPEN house special feature is the Pinoy Cave Man, this time with more merchants for its manly shoppers. This year, the fair puts the spotlight on special collaborative projects such as Tatsulok by Natalya Lagdameo, FIlip+Inna, and Balay ni Atong, and a special product line by potter Ugu Bigyan and Gifts & Graces.
For lovers of Filipino arts & culture, the MaArte Talks is an engaging side event for soaking up the compelling stories of select exhibotrs. This year's talks will be held at the Pen's Salon de Ning.
Besides the exuberance of a shopping bash supporting local artists and artisans, the yearly MaArte Fairs organized by the Museum Foundation of the Philippines, Inc. (MFPI) also exists to raise funding support for the National Museum and its network. This has always been the core and purpose of the event. Through the years, it has helped in the funding of various projects such as the publication of exhibit monographs on Silang Church: provision of scholarship funds for ICOMOS Philippines for 10 participants to learn photogrammetry,; and the printing of the Cultural Center of the Philippines' visual catalogue to name a few.
Start your shopping season with a bang by attending the MaArte oPEN house on August 16 to 18 (Friday to Sunday), 10am to 8pm, at the Peninsula Manila in Makati City. FREE ADMISSION!
To learn more about MaArte oPEN house, check their socual media sites:
FACEBOOK: www.facebook.com/MaArteFair
INSTAGRAM: @MaArteFair
Share the fun and advocacy by using the hashtags #BeMaArteForACause, #MaArteoPENHouse #MaArteAtThePen and #ThePeninsulaManila
Pictures from the MaArte Fair Facebook account.