There are so many comforts the city life can bring us – we are close to our basic necessities like food, our work, and education, we can't deny the more advanced technologies, the "better" opportunities, and the fast-phased everything. But then again, there comes a time where you would just like to stop, pause for a while, and enjoy life one day at a time. And you know what? The perfect place to do that is to go somewhere outside Manila.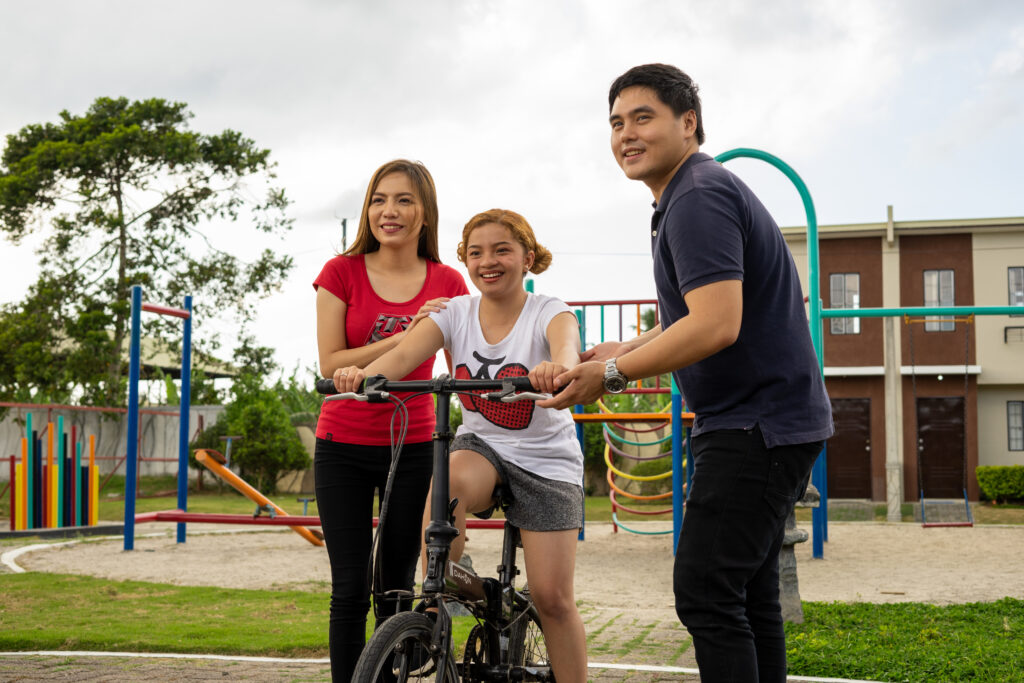 Though almost all progressive provinces adjacent to Manila like Bulacan, Cavite, Laguna, to name a few, seem like they are catching up with Manila not only on the comfort part but also in terms of population. Most of us really do not want to go too far beyond Manila so the next best thing is to look closer to provinces who have the potential to become as progressive as their neighboring provinces and yet still give us the respite that we are yearning for.

And… NUEVA ECIJA sure looks promising! Let's contemplate and check out the Lumina San Jose community there and the reasons why we should consider Nueva Ecija as your future home location.
1. LOCATION
Nueva Ecija is the largest province in Central Luzon bordered by Nueva Vizcaya, Aurora, Bulacan, Pampanga, Tarlac and Pangasinan. Hearing some of the more familiar provinces surrounding it and it is even bordered by Sierra Madre, which is Luzon's biggest and strongest defense against a typhoon, gives us somewhat some reassuring points, proximity and security (well, for a natural disaster to say the least).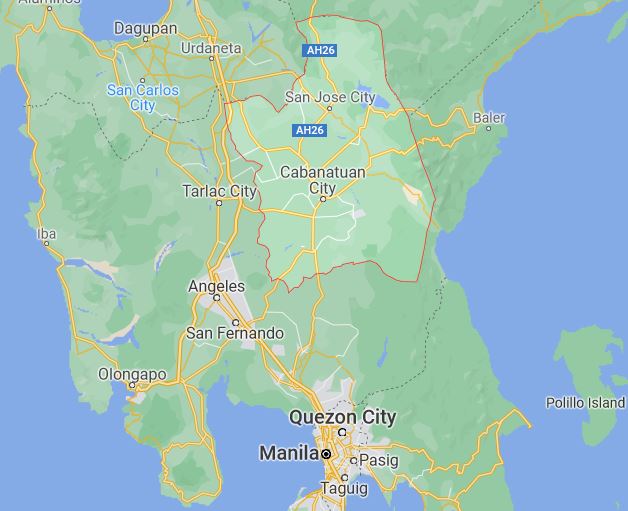 Before, the travel time to Manila was about 4 to 5 hours, but with the North Luzon Expressway (NLEX) and the Subic–Clark–Tarlac Expressway (SCTEX), the travel time is reduced by half, allowing you to travel only 2 to 3 hours.
Another road infrastructure project that will benefit motorists is the Central Luzon Link Expressway (CLLEX) that had just recently opened. It is a four-lane extension of CLLEX Phase I and connects Cabanatuan City and San Jose City, passing through the municipalities of Talavera and Llanera in Nueva Ecija, and is expected to cut travel time between Tarlac City and Cabanatuan from 70 minutes to just 20 minutes.
According to the Department of Public Works and Highways, CCLEX "provides fast, safe, comfortable and reliable means of transportation from Metro Manila to various destinations in the Central Luzon area for socio-economic development, thus contributing to the decongestion of over-concentration of Metro Manila."
2. THE LANDSCAPES
If you prefer rolling hills and mountains that stretch as far as the eyes can see and sing to the tune of the Sound of Music, imagine living in Nueva Ecija means walking around those picturesque landscapes. Polluted air? Who is she? You need not worry about that nor be pressured by the fast-paced life because when you are in Nueva Ecija. This is where time moves slowly, allowing you to cherish every single moment.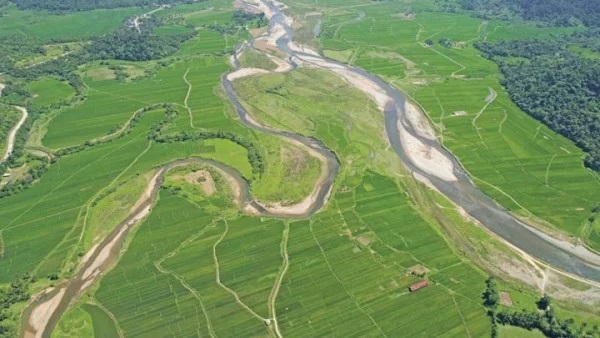 3. PROXIMITY TO QUALITY OF LIFE
Education is one important factor in considering in buying your own home and Nueva Ecija has the answer to that. Prominent schools and educational institutions in Nueva Ecija  abound like Science High School Extension, Wesleyan University – Philippines, College of Immaculate Concepcion, Phinma-Araullo University, AMA Computer Colleges, Cesar Vergara Elementary, Great Values Learning Center, Schuller Christian Academy, Cabanatuan Adventist Elementary School, Christian Faith Montessori, and St. Christopher Montessori.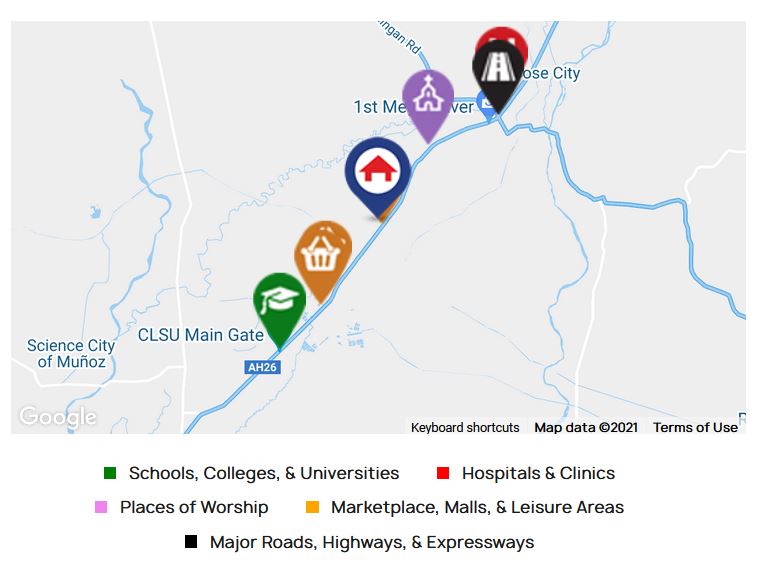 It doesn't feel like you are in the province when some of the big names in different Marketplaces, Malls, & Leisure Areas like All Home Cabanatuan (Coffee Project, All Day Supermarket), SM City Cabanatuan, Waltermart and NE Pacific Mall abound in Nueva Ecija.
No need to compromise your health since Hospitals & Clinics are sure within reach in Nueva Ecija like Wesleyan Hospital, Nueva Ecija Doctors Hospital and Immaculate Conception Medical Center.

4. NUEVA ECIJA TOURIST SPOTS
Nueva Ecija is not only known for it's majestic landscapes but also for it's cascading waterfalls and pristine rivers just like the Peñarada River coming from the Sierra Madre mountains. This river flows through one of the famous parks, the Minalungao National Park where you can enjoy swimming and bamboo-rafting through the river's clear waters while enjoying the views of limestone rock formations and thick forests.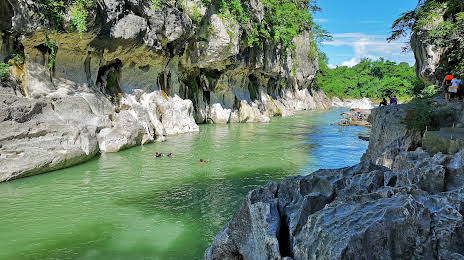 Being Filipino means you've grown to love rice and you are so lucky to know that Nueva Ecija is considered as the Rice Granary of the Philippines. Nueva Ecija houses the National Food Authority (NFA) Grains Industry Museum where you can see the evolution of the rice industry. You will also be able to learn how rice is produced, the different types of rice, the different farming practices and tools used for rice cultivation. With this, you'd be able to appreciate this little but very important grain.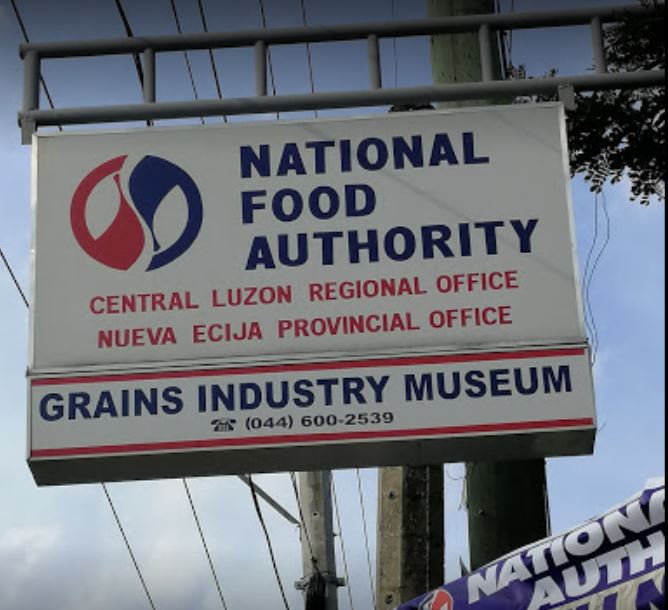 Other tourist destinations that you may want to add to your bucket list while at Nueva Ecija:
– PMP Man-made Paradise Resort where you can have the opportunity to have a sample of the provincial life where you can tend to local animals and even enjoy fishing in a floating nipa hut.
– If you love bodies of water, better not forget to add Aloha Falls, Burburayok Spring, Pantabangan Dam, Pantabangan Lake, Gabaldon Falls, General Luna Falls, Dupinga River, and Palasapas Falls to your list
– History lovers and those who want to know more about the culture of Nueva Ecija may want to visit Camp Pangatian War Memorial Shrine, Dalton Pass, Casa San Miguel and the Philippine Rice Research Institute.

– The rich religion of Nueva Ecija may be discovered by visiting the Gapan Church and the Church of Peñaranda.
– If you love the mountains and spectacular views at amazing heights, be sure to visit Mount 387/Batong Amat, Mount Kemalugong, and Mt. Olivete.
5. FOOD, GLORIOUS FOOD

Being the Rice Granary of the Philippines, Nueva Ecija boasts high-quality rice and is among the top producers in the country. But aside from rice, you can also get other food such as fruits, vegetables, dairy products, and different kinds of meat that are guaranteed fresh since you are surrounded by places where there are rich natural resources. Plus, the prices are more affordable than those in Manila.
Being a foodie, of course I would want to explore the most delectable and popular dishes in Nueva Ecija and I learned that one of the most loved here is their Batutay Longganisa, a beef-based sausage that may be sweet or garlicky but is always perfect for any meal.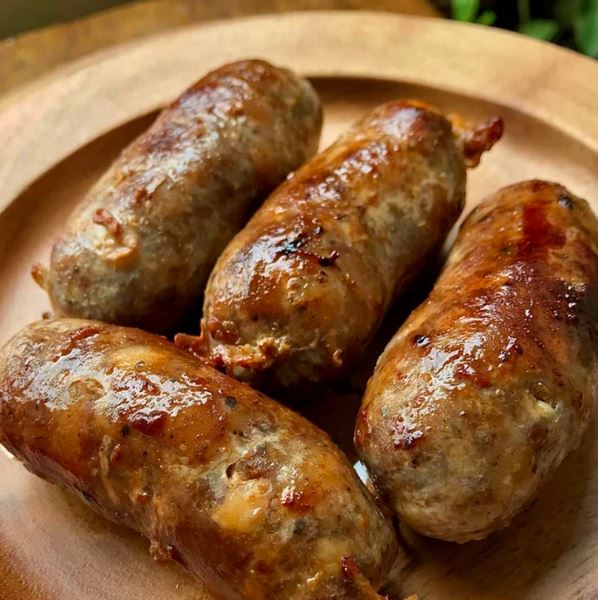 For dessert, Puno's Ice Cream & Sherbet is the top homegrown ice cream brand that has been offering frozen treats to Novo Ecijanos for around six decades.
Are you convinced? NOW find your affordable house and lot in Nueva Ecija through Lumina San Jose.
If you are looking for a house and lot in Nueva Ecija that fits your budget, Lumina Homes is a great option. It is the affordable housing arm of Vista Land, the Philippines' largest homebuilder known for housing brands including Camella, Lessandra, and Vista Residences, among others.
Through its low cost housing, getting the dream house and lot is made achievable for every Juan as one of the missions of Lumina Homes is to provide low cost housing in the Philippines that will make the dream of owning a house and lot attainable.
What's great about the Lumina properties, aside from their affordability, is that all projects have great amenities and are strategically located near major establishments, schools, and transportation hubs to maximize the way you live in the province.
Lumina San Jose is strategically located along Maharlika Highway. Its location as its edge is accessible to major establishments such as schools, malls, terminal, church, and business establishment. It has a total of 14 has, with 1662 units.
Address: Brgy. Caanawan, San Jose City, Nueva Ecija
HOME MODELS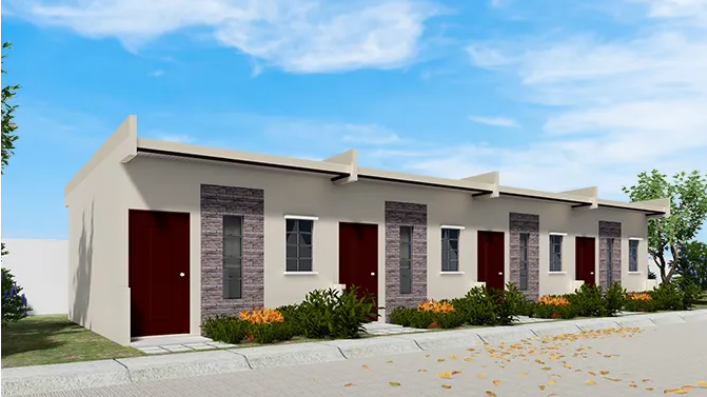 Lumina Homes San Jose's Aimee Rowhouse Model is a 22 square meter home on a regular 36 square meter lot good for individuals or a couple who is just starting a family.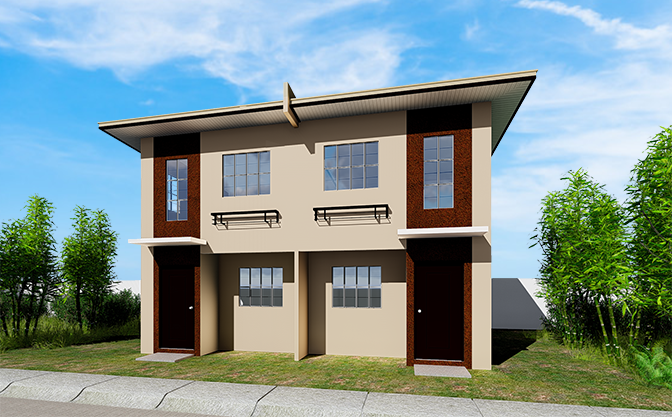 Lumina Homes San Jose's Angelique Duplex Model is a 35 square meter home on a regular 54 square meter lot that would be a perfect fit for families with children and would definitely be a haven for individuals, friends or couples who would want an extra room.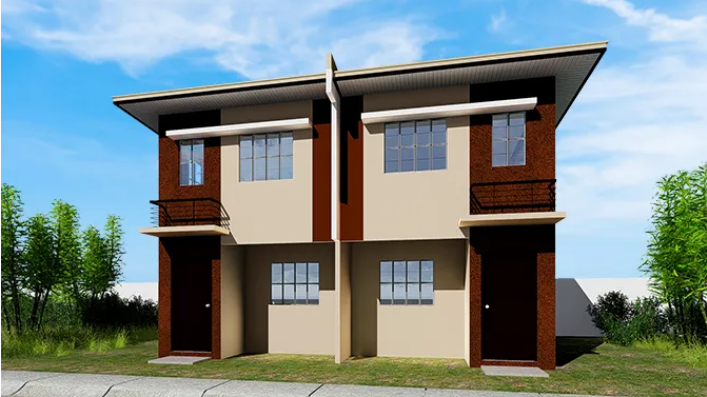 Lumina Homes San Jose's Armina Single Duplex Model is a 42 square meter home on a regular 54 square meter lot that is cozy for those who like to have some privacy while still maintaining the community vibes with only 2 units per lot.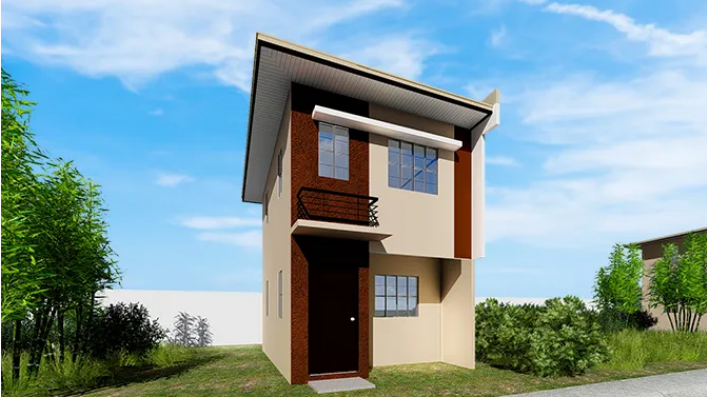 Lumina Homes San Jose's Armina Single Firewall Model is a 42 square meter home on a regular 54 square meter lot.that would be definitely for those who want a little more privacy for their family.
AMENITIES
Playground

– Lumina San Jose as a play area designed to provide a safe place for children that facilitates recreation.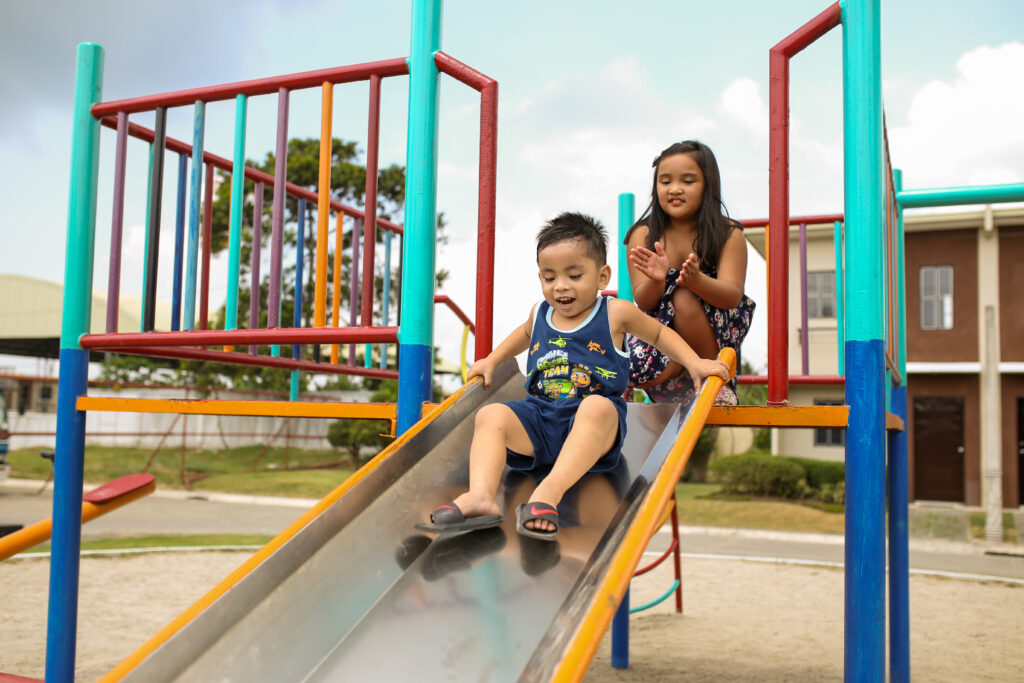 Pavillion

– A roofed structure that offers an open view of the playground area and is used for homeowners' relaxation and entertainment.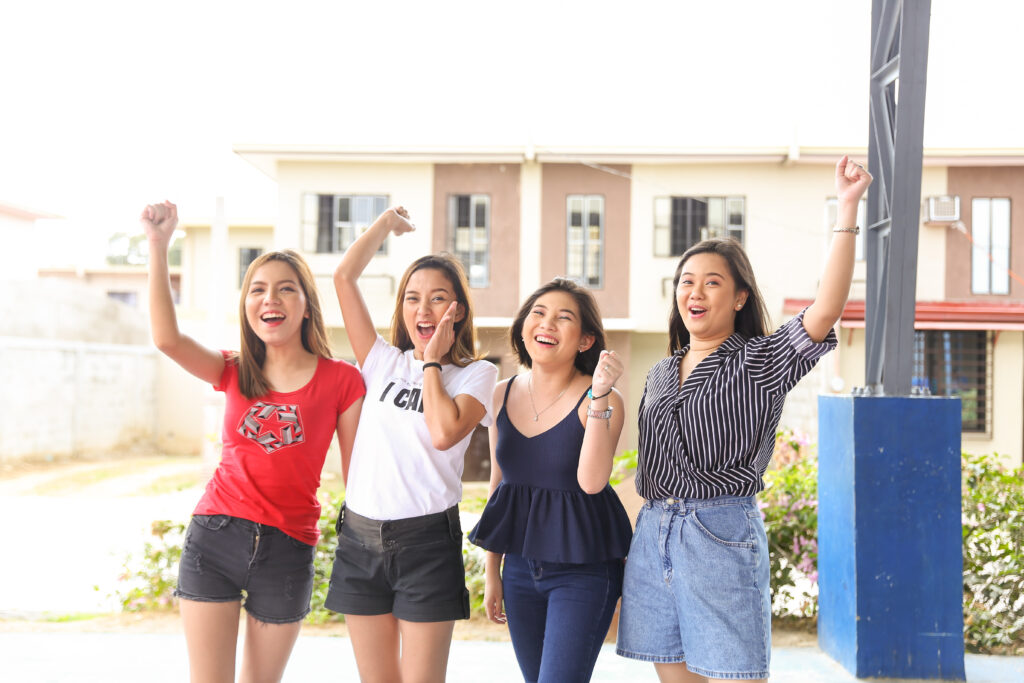 Covered Court

 – A covered facility provided for homeowners' physical sports activities.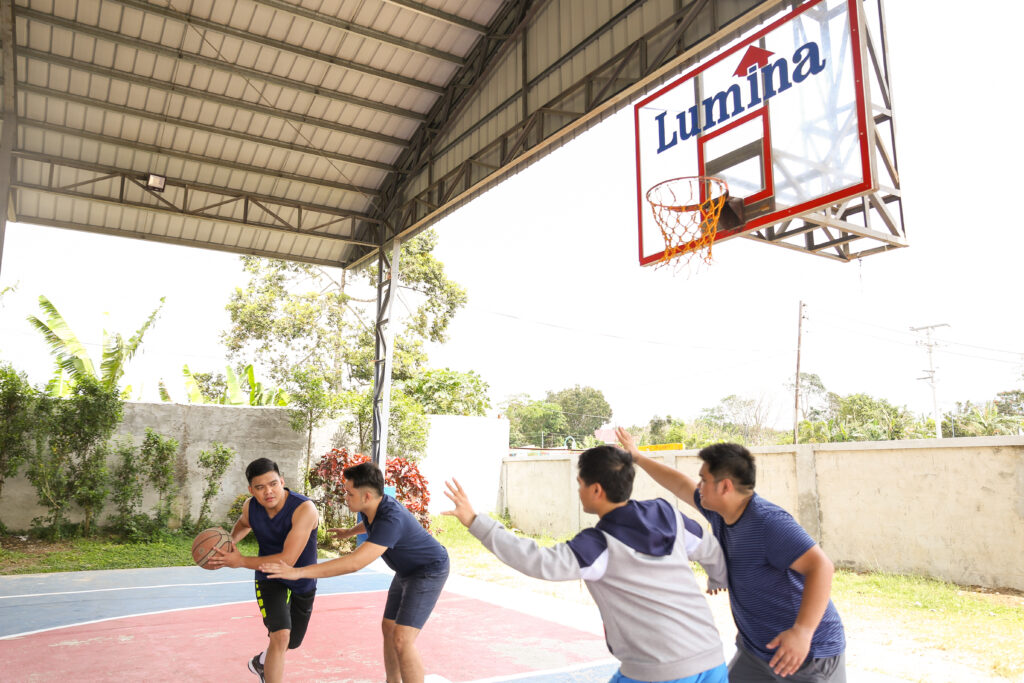 Guarded Entrance

 – Safe community with guarded entrance and 24/7 roving guard.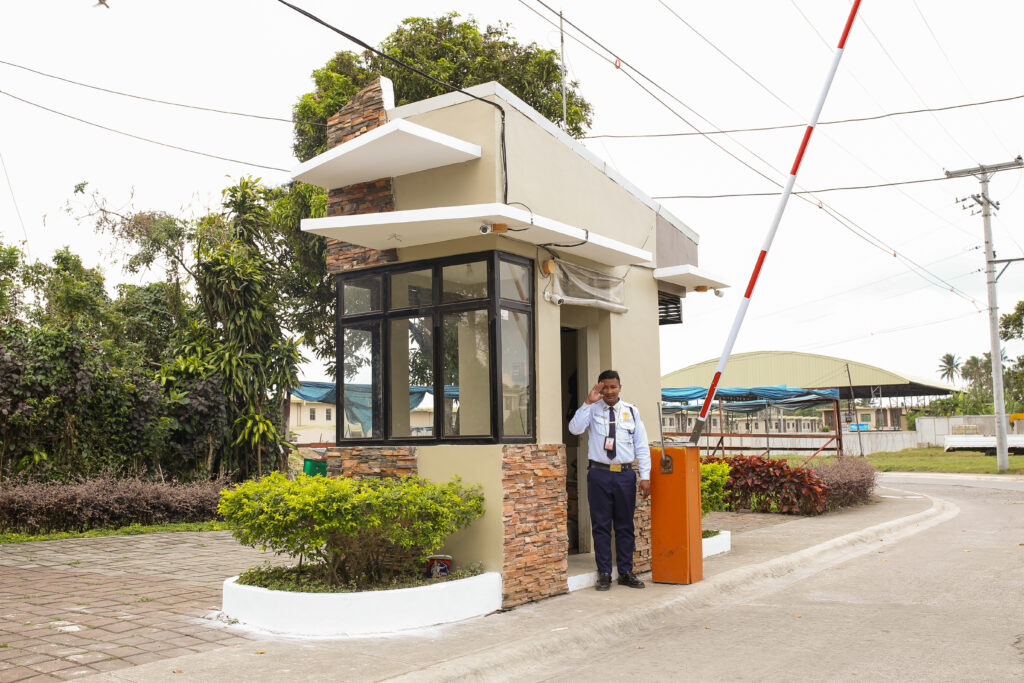 HOW TO GET THERE
Commute
From CLSU, take a jeepney ride to Lumina San Jose
Via Private Vehicle
From CLSU, take a straight road along Maharlika Highway. It will only take you a 10-15mins drive from CLSU.
Let Lumina San Jose help you find your dream home today. With Lumina, you will be able to maximize the way you live in Nueva Ecija.
If you still need more information about Lumina San Jose, 
click here
– Lumina San Jose Office: Unit 10 Mokara Building, Brgy. Abar 1st, San Jose City Nueva Ecija
– Contact No. 0917 822 6608
– Facebook Page: Lumina San Jose Official (https://www.facebook.com/LuminaHomesSanJoseOfficial)
Visit www.lumina.com.ph for more details
#CertifiedKabarangayLumina #LuminaHomes #LuminaSanJose