- Advertisement -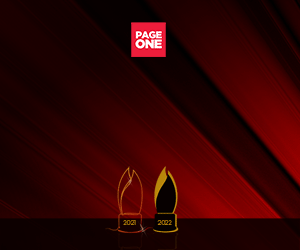 G'day mate, are you in for some #GuiltlessGoodness from The Land Down Under? Here comes KOOMI, a new drink shop in Manila offering us Natural Drinking Yogurt and a different drinking experience!
With the proliferation of our fave milktea, it is refreshing to hear that there are new players in the market, offering us an alternative drink, well, a healthy drink (period!), that promises Guiltless Goodness experience. So, when I was invited by Aileen L. to go to their new location at the 5F of The Podium Mall at Mandaluyong City, I did not hesitate to have a taste of this new drink that could seemingly infiltrate my milktea-infused personality.
Check out my F.A.B. review!
(F)OOD:
Koomi serves natural drinking yogurt with interesting flavors. While most of us know that yogurt is healthy as it promotes good digestion, do you know that it also regulates our mood and improves our mental capacity? Aside from that, Koomi uses natural fruit honey as sweetener which makes it healthier than processed sugar and sweeteners.
Knowing these information made me crave for this new drink more than ever, but with Koomi serving 13 amazing flavors and 15 add-ons, how do you choose?!
FIRST:
Select your flavor from their 13 flavors in the menu
I was only able to taste the Stick-On-Me Purple Rice, Why Not? Coconut, and their Boppin' Boba.
STICK-ON-ME PURPLE RICE
This is Koomi's Signature drink of Yogurt x Purple Rice.
It was my first time to try purple rice, or rice for that matter, as a sinker and what can I say? I find it weird but it totally worked!
The rice added texture to the drink and it was chewy when l drank it. It was like having Mango Sticky rice as a drink. It was a delightful dessert drink that is filling in the tummy. I don't know why but I am currently craving for this drink as of this moment! The purple rice sinker was incredibly satisfying and I fell in love with it as I finish all of my drink.
LET'S PAPAYA PARTY
Yogurt × Papaya × Purple Rice
HELLO ALOE VERA
Yogurt × Papaya × Purple Rice
MANGO MOO
Yogurt × Mango
DRAGON FUNANA
Yogurt × Dragon Fruit x Banana
WATERBERRY WONDER
Yogurt × Watermelon x Strawberry
JUJUBES ON THAT BEAT
Yogurt × Dates x Purple Rice
CHEWY CHEWY OATS
Yogurt × Oats
NUTS ABOUT YOU
Yogurt × Pistachio x Almonds
RAH RAH RED BEAN
Yogurt × Pistachio x Almonds
WHY NOT, COCONUT?
Yogurt × Activated Charcoal x Coconut
I love grated coconut or the taste of coconut in my dishes, except for gata I dunno why so I was excited for this drink. The coconut flavor is not that strong but because it was so pretty in picture and had coconut, I wanted to try it. You can taste the yogurt more but I guess if you added some purple rice, it would be a totally different story.
COOKIES 'N DREAM
Yogurt × Cookies
BOPPIN' BOBA
Yogurt x Boba Pearl
Who would've thought that this flavor will work?!? Love the contrast of flavors of the tangy yogurt with the sweet boba pearl.
SECOND STEP:
Select if you want the Aussie Blend or the Filipino Blend.
● Aussie Blend – the yogurt taste is more prominent in the drink. Aussies must've like their drinks tangy, giving it a lighter feel but heavy on the yogurt taste.
● Filipino Blend – yeah, you know we like it sweet so this blend has added cream in it. This sort of makes the concoction a little heavier on the feel but lighter on the yogurt taste.
THIRD STEP:
Choose your level of sweetness.
Koomi uses natural fruit honey so you may indulge in it without the guilt with their Recommended Sweetness or if you are not on the sweet side, choose the Less Sweetness level.
FOURTH STEP:
Choose your add-ons.
Though the 13 flavors already have their default add-ons, it is not bad to be adventurous sometimes especially with my recommended Purple Rice.
Overall, I liked the flavors but more importantly, I think the concept of having a healthy drink aside from the usual milk tea is what makes this drink appealing to me. They also have new flavors that the curious and adventurous drinkers would certainly like to try. They have jujube (alam mo ba yun?), dates, watermelon , oats, papaya, dragon fruit, pistachio, almond, red bean and other flavors. I am totally excited of their future flavors if they will expand their current line up.
The purple rice (which is actually black rice) sinker is super chewy! Sarap! You know rice in general, doesn't really have a strong taste, but the purple rice contains more antioxidant compounds than white or brown rice. There is evidence that antioxidants can promote heart health and lower the risk of some cancers. These compounds help eliminate harmful free radicals. If that still doesn't convince you, I am not sure what will.
(A)MBIENCE:
The place was simple but have nooks where you can place your drinks for a 'drinkfie' and let your drink pose by itself!
Of course, there are also small nooks for your selfie because they have cool neon signs and wall cutouts
If you love pastel colors, especially pink and violet, you would love this place 💜💕
Their mascot, "Koomi", is just adorable, find him in the shop and have a selfie with him!
(B)UTLER SERVICE:
The staff are friendly and got our orders on time.
KOOMI, THE PODIUM MALL
Location: 5F The Podium Mall, ADB Avenue, Ortigas, Mandaluyong City
Store hours: Opens at 11Am until 10PM
Other Locations: Robinsons Magnolia, Eastwood Mall, and SM Mall of Asia
PROMO: B OK! Bring your own Kup and get Php 5 OFF on your Koomi yogurt drink.
To know more about Koomi, folllow them in their Social Media Accounts:
Facebook: https://www.facebook.com/koomiph/
Instagram: https://www.instagram.com/koomiph/
Website: http://www.koomiyoghurt.com
Follow Aileen L. also and her foodie adventures: https://aileenllovestoeat.com/