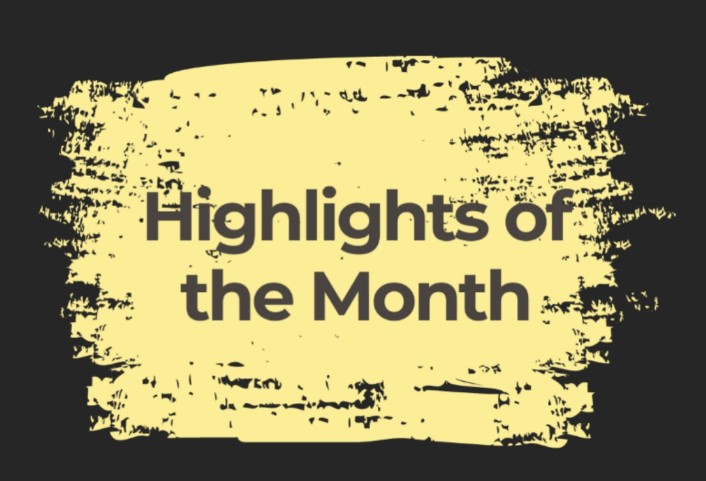 The spookiest season of the year is officially upon us! As the younger ones prep for Halloween parties, draw some costume inspirations from the cute and not-so-spooky vampires of I Woke Up A Vampire and Hotel Transylvania, or perhaps seek out your inner monster with The Sea Beast. Our Halloween Collection is the perfect way to treat the family this Spooky Season.
For mums and dads, we're also creepin' it real this October with crime documentary The Devil on Trial, which has inspired countless horror shows and films, and The Fall of The House of Usher, a brand new spine-chilling series from master of modern horror Mike Flanagan.
The long list of Halloween traditions like parties and horrors may not be for all, especially for the little ones. But fret not! They're still in for some fun with curious kitty Oggy Oggy from Oggy Oggy: Season 3, the fa-boo-lous princesses in Princess Power: Season 2, and the magnificent creatures of the past in Life on Our Planet.
If you're a fan of Roald Dahl, you're in for a treat as The Twits, an animated adaptation of the renowned author's children book of the same name is coming to Netflix in 2025. Get a first glimpse of the animation here.
In addition, check out what's new for preschoolers, including Hot
Wheels Let's Race, Dee & Friends in Oz, Mighty Monsterwheelies, Gabby's Dollhouse, Not Quite Narwhal, and many more! Find out more in the Netflix Newsroom.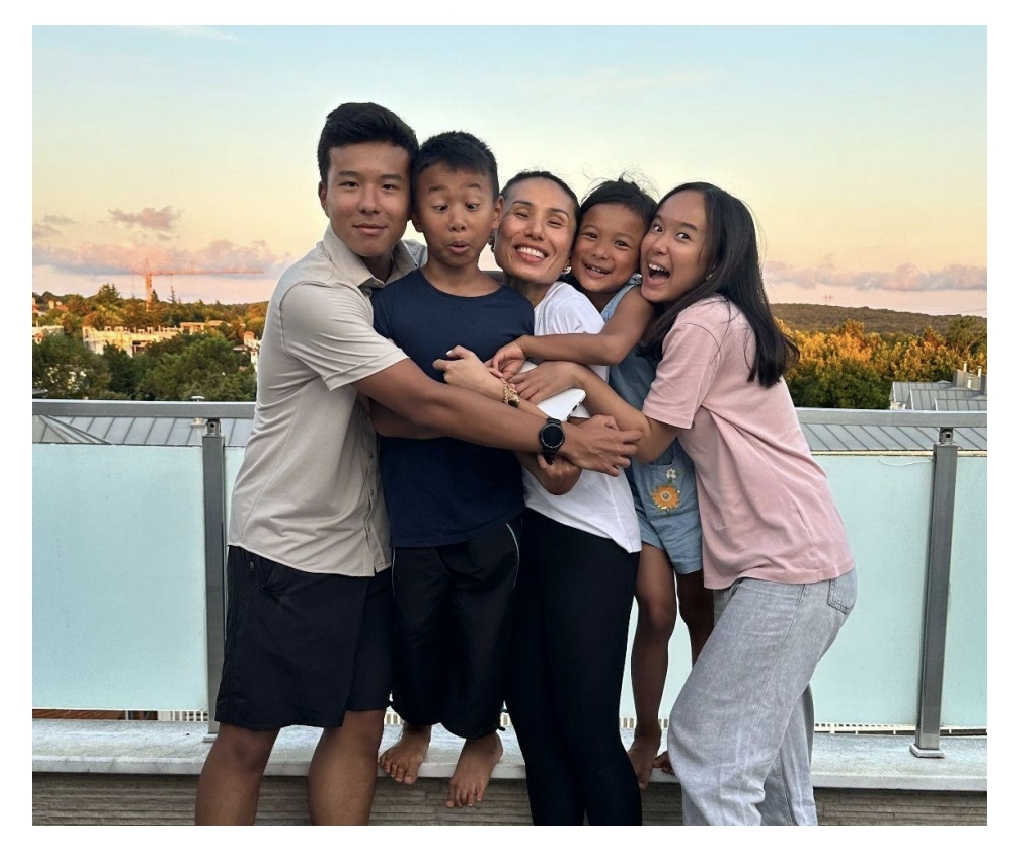 In this month's Netflix Partner Spotlight, hear from Siu Lim, Malaysian fitness maven and a mother of four, on how to maximise your family-viewing experience on Netflix!
Siu Lim
Content Creator, Malaysia
Q. Tell us about you and your family.
I'm Siu Lim and a mother to 4 amazing kids, Yusuf, Sophia, Adam, and Asiya.
Q: It's Friday night and the kids are all ready to go. Who's turn will it be to choose for movie night?
Our family has a routine and when it comes to spending time together, we take it very seriously. Every Friday, we have Netflix night and we make sure each week one child gets to pick a movie. Any they want! We bring out our snacks and popcorn and are sure not to fiddle with our phones.
Q. What is your favourite family-friendly title on Netflix?
Our favourite has to be comedies like our most recent watch, Spy Kids: Armageddon. A good laugh together will always keep a family smiling. An all time favourite of ours is Carmen Sandiego.
Q. How important is it for you to be able to spend quality time with your kids as much as possible? And what is the single, best advice you've been given?
Spending time with the family is a must and non-negotiable. Because one of the best advice I will always remember is that you'll never regret spending quality time with the family. No money can ever buy a bond between you and the kids.
Q. If your kids are reading this 10 years from now, what advice would you give them?
One piece of advice I would give my kids is to always be sure to put your family ahead of everything as much as possible.
Follow and find out more about Siu Lim and her family on Instagram!
Have a tip or two to share about how to best enjoy Netflix as a family? Reach out to your local PR contact to be featured in
upcoming editions of the Stream & Wonder newsletter!
More Cute Than Spooky ⚔
Don't be so quick to judge a book by its cover! These monsters may just be the thing to keep the bad dreams at bay.
I WOKE UP A VAMPIRE (OCTOBER 17)
On her 13th birthday, Carmie discovers that she's actually half human, half vampire — and that mythical powers make middle school way more complicated.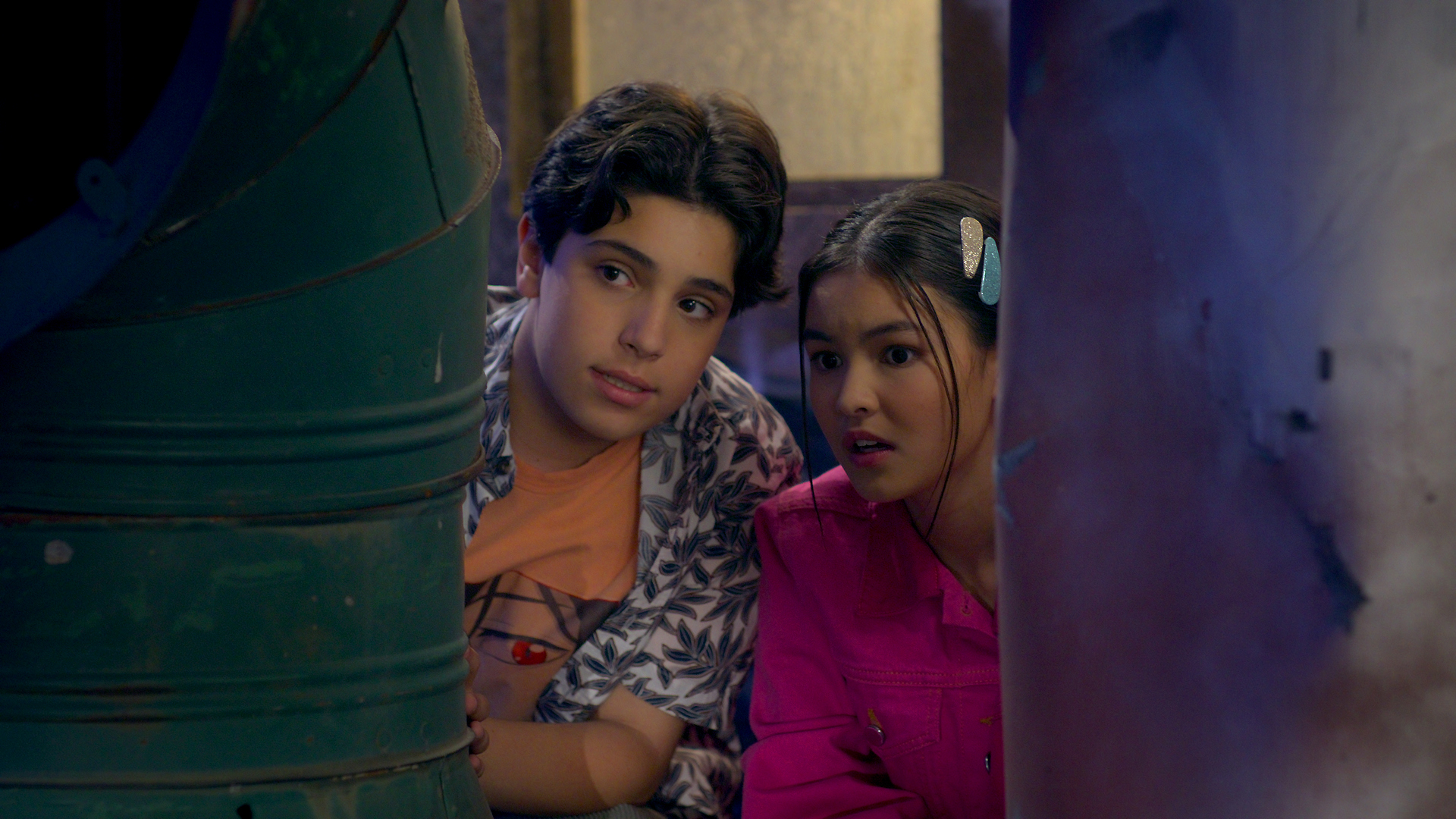 THE SEA BEAST (NOW STREAMING)
When a young girl stows away on the ship of a legendary sea monster hunter, they launch an epic journey into uncharted waters — and make history to boot.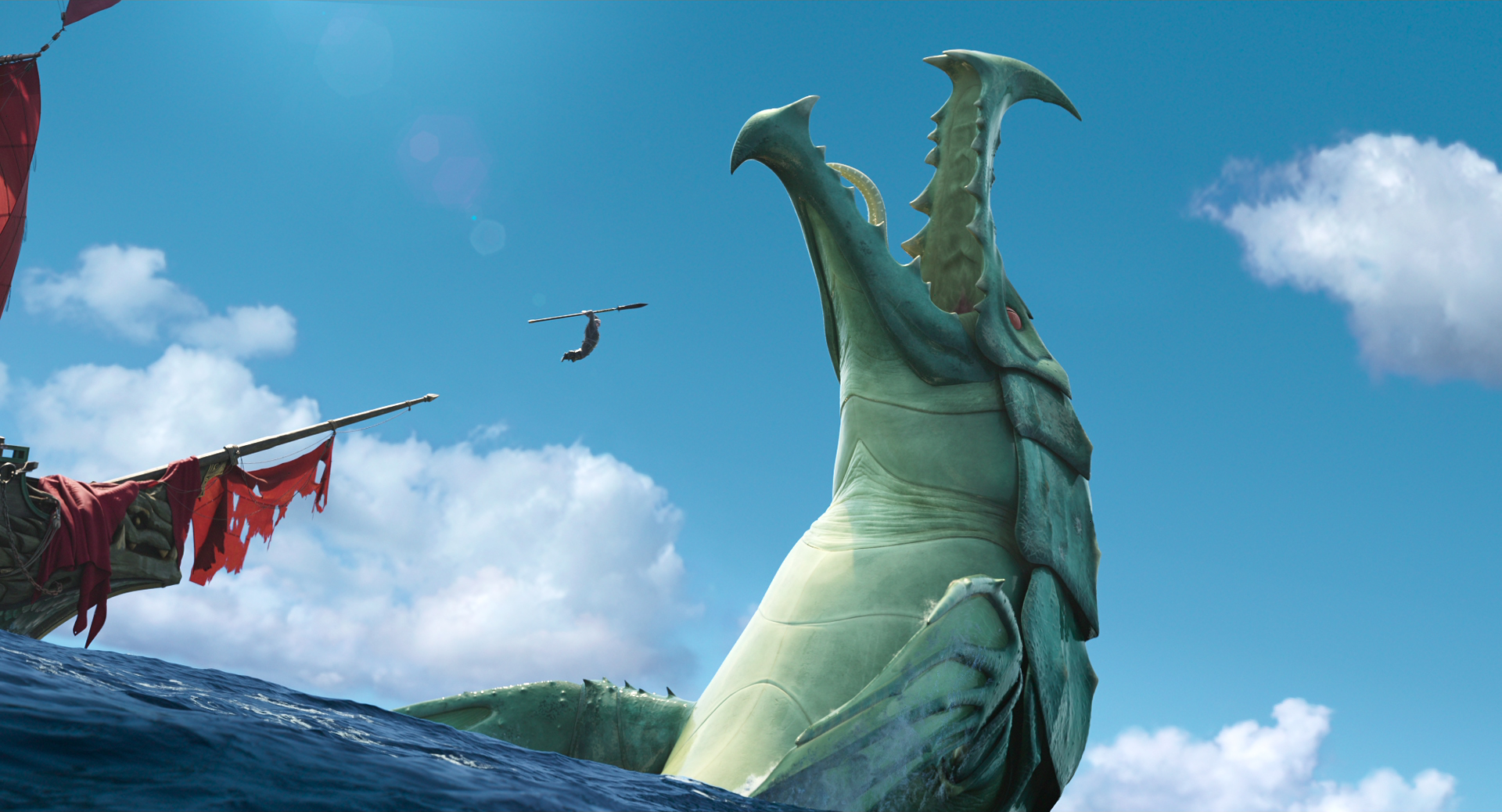 HOTEL TRANSYLVANIA (NOW STREAMING)
Hotel Transylvania owner Dracula pulls double duty as an overprotective dad when an unwelcome suitor shows interest in his teenage daughter.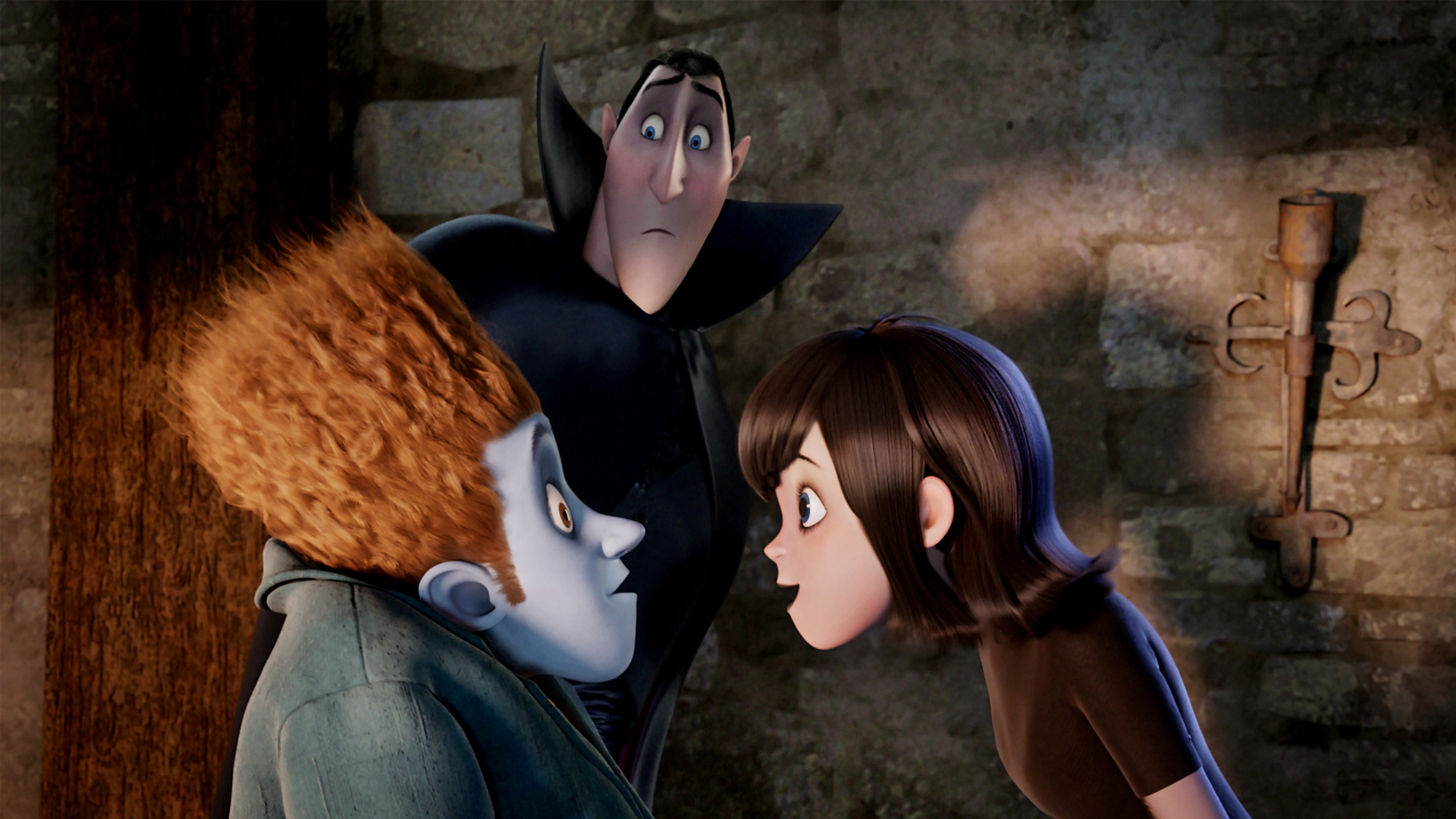 👻 Real Creeps 🎃
Once the kids are tucked in for the night, tuck yourself into the couch for shows that are sure to send chills down your spine!
THE FALL OF THE HOUSE USHER (OCTOBER 12)
To secure their fortune — and future — two ruthless siblings build a family dynasty that begins to crumble when their heirs mysteriously die, one by one.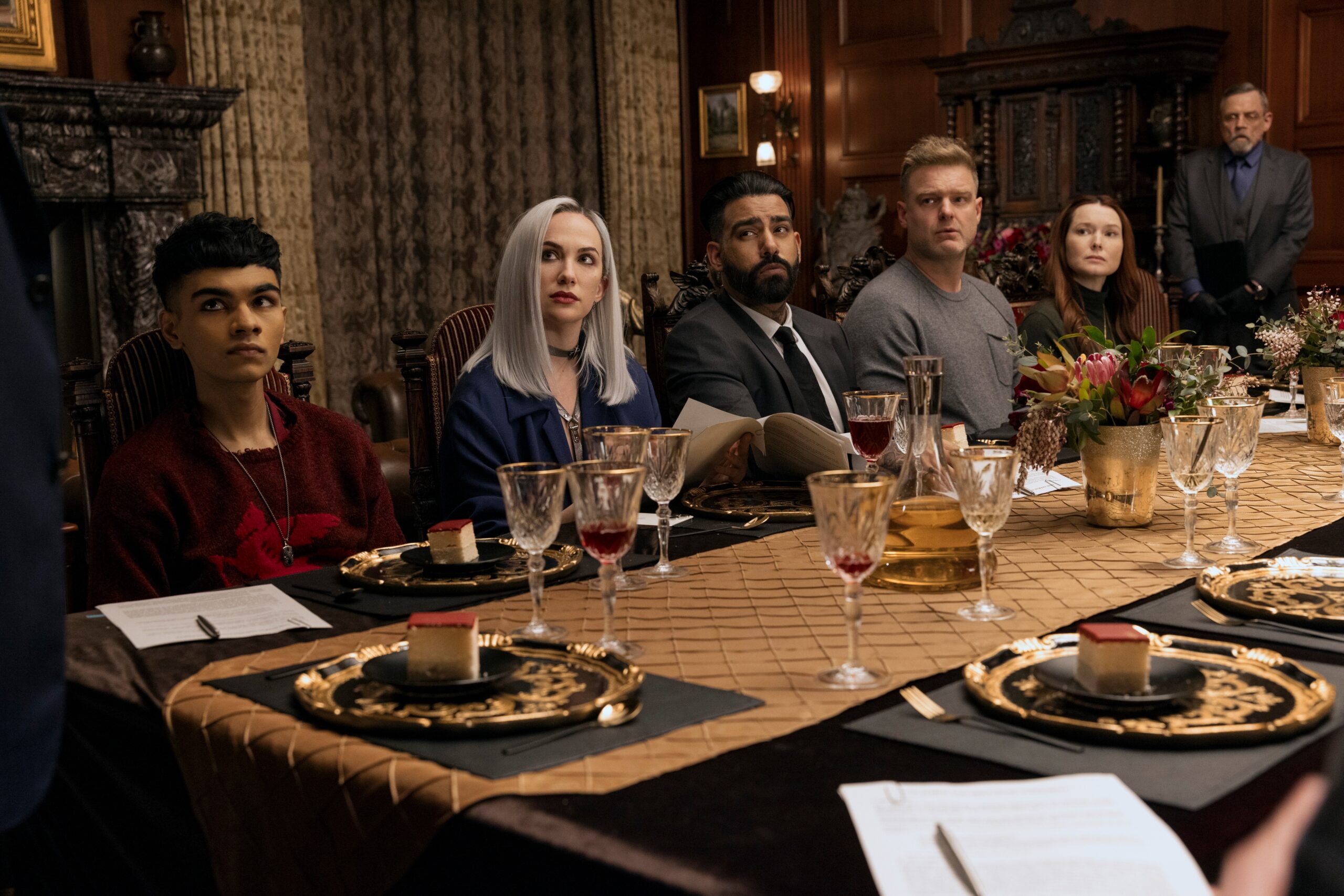 THE DEVIL ON TRIAL (OCTOBER 17)
A boy possessed by the devil. Exorcisms. Murder. And the first – and only – time "demonic possession" has been used as a plea in a US murder trial.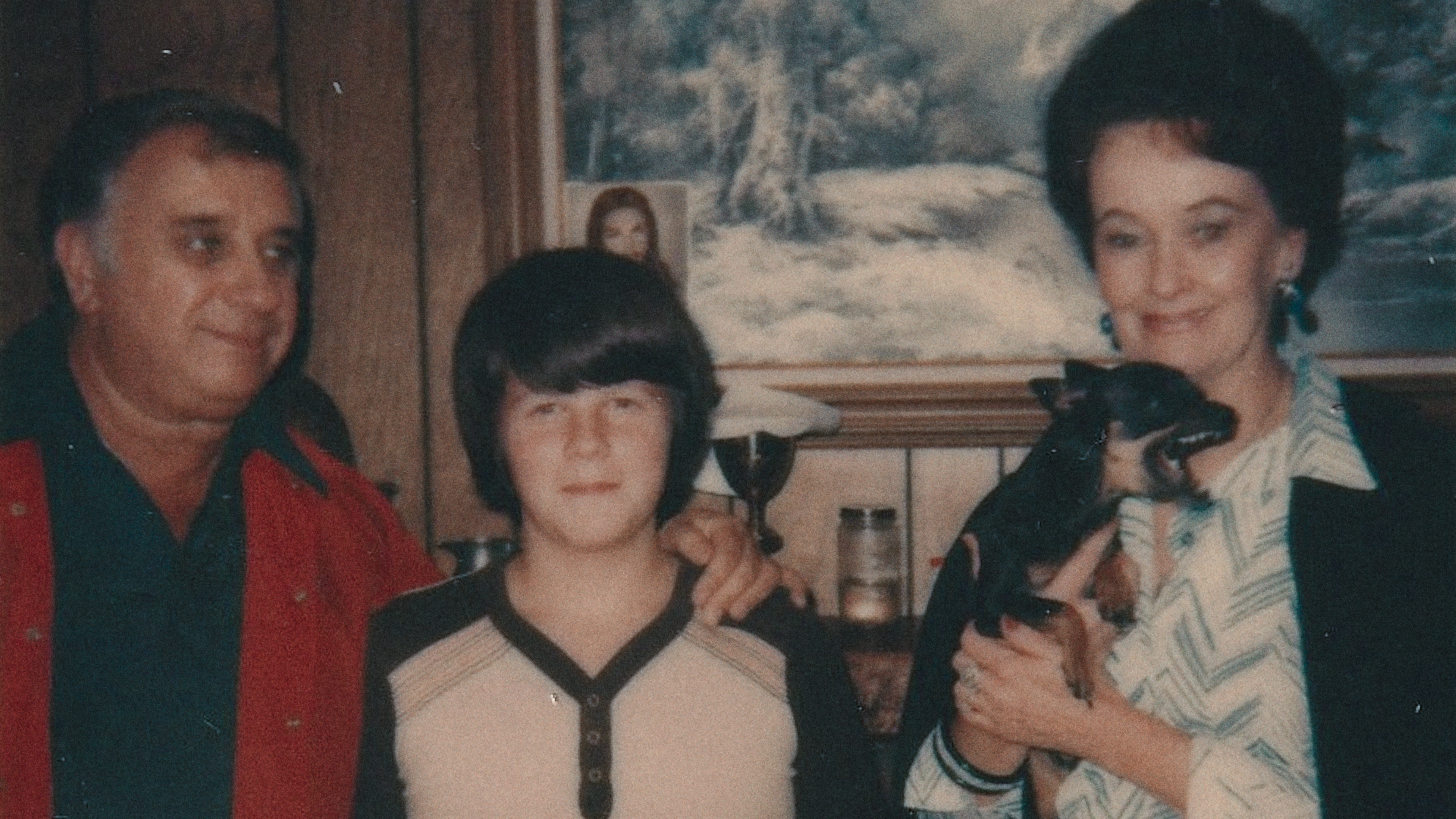 DISCO INFERNO (OCTOBER 20)
A young couple conjures a dark presence that hungers for their unborn baby as they prepare to burn up the dance floor at LA's hottest disco.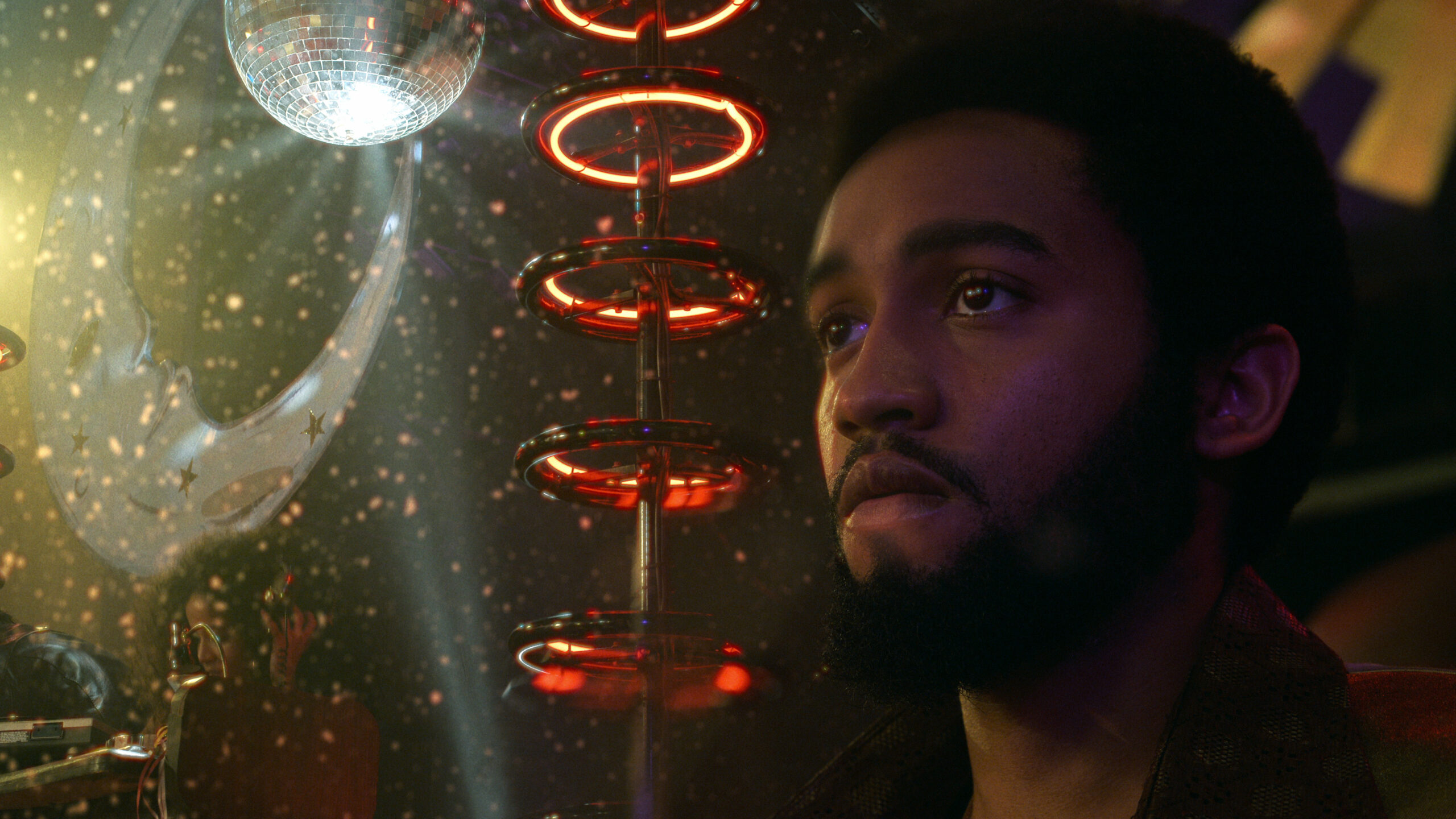 🐱Fun And Fa-Boo-lous Without the 👻!
A treat for the little ones that would much rather skip out on the horror.
OGGY OGGY: SEASON 3 (OCTOBER 16)
Kind and curious kitty Oggy Oggy wants to spread joy to all his friends and neighbours. But sometimes, he gets into playful mischief instead. Miaow!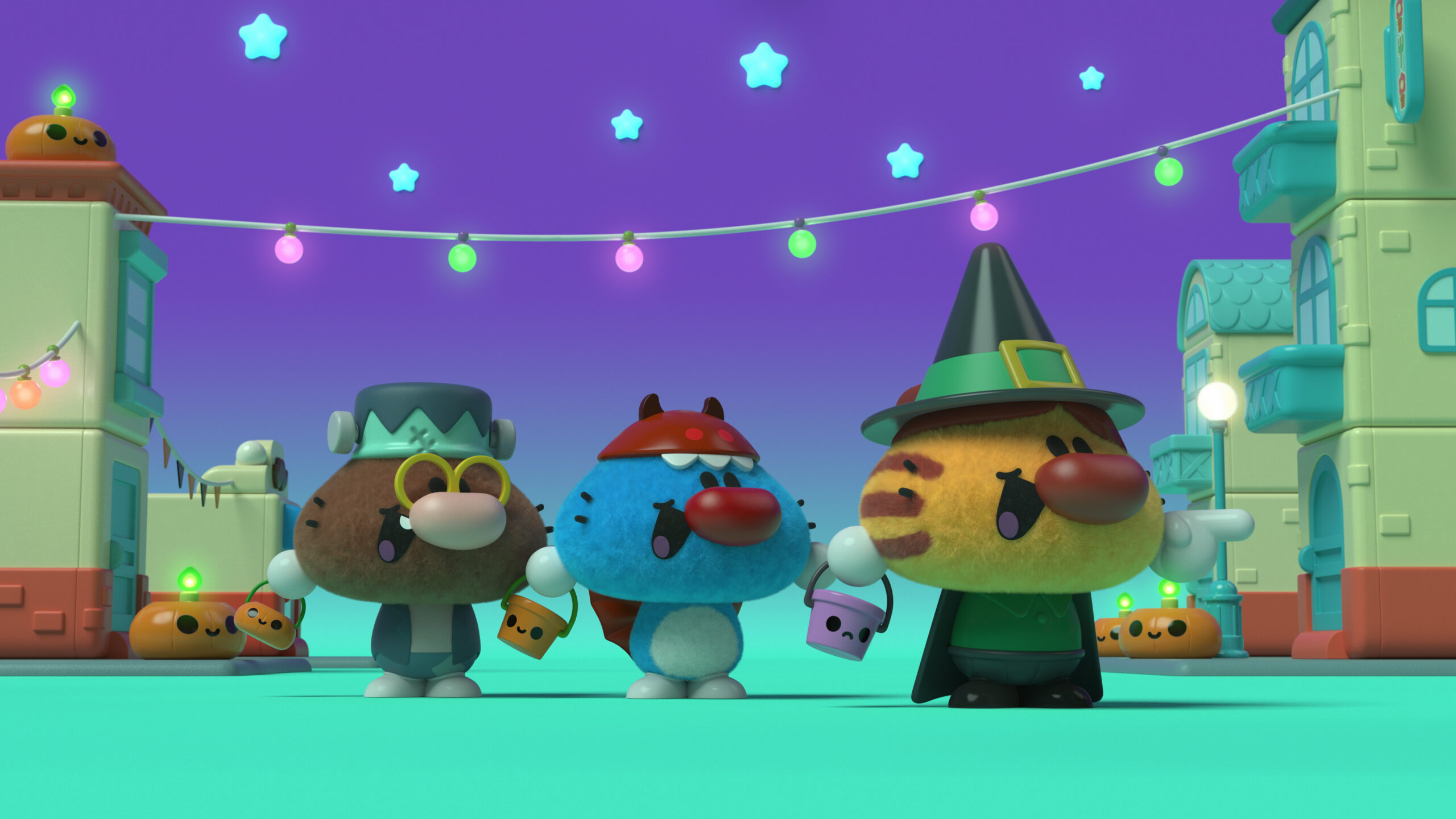 PRINCESS POWER: SEASON 2 (OCTOBER 23)
When there's trouble in the Fruitdoms, these princess pals jump in to help each other — because sometimes problems are too big for just one princess!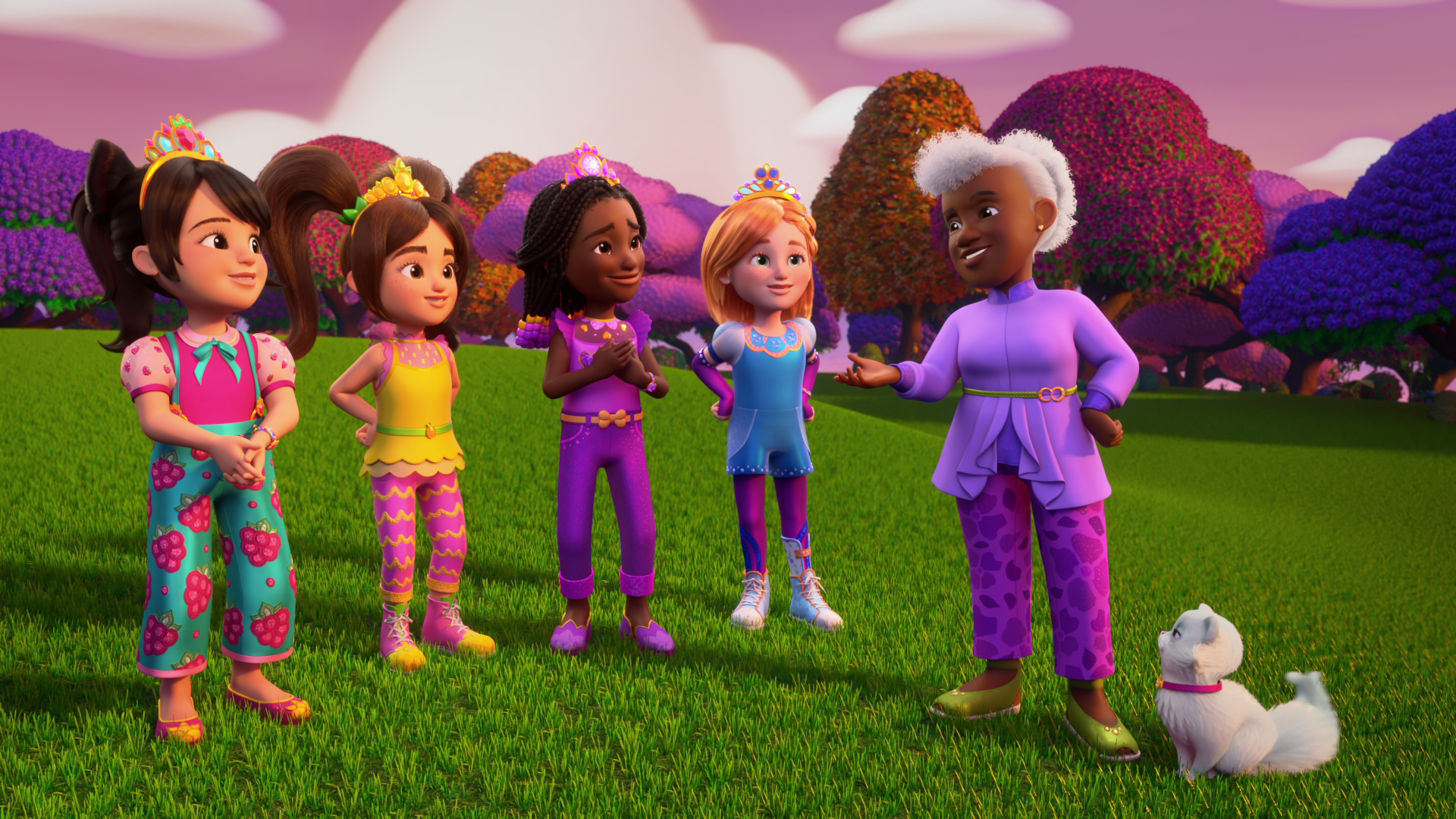 LIFE ON OUR PLANET (OCTOBER 25)
This is the story of life's epic battle to conquer and survive on planet Earth. Today there are 20 million species on our planet, yet what we see is just a snapshot in time — 99% of earth's inhabitants are lost to our deep past. The story of what happened to these dynasties — their rise and their fall – is truly remarkable. In partnership with Industrial Light & Magic, the series uses the latest technology and science to bring long extinct creatures back to life. Narrated by Morgan Freeman and from executive producer Steven Spielberg and the Emmy® Award winning team behind Our Planet, this is the story of Life on Our Planet.
Like what you see?
🖤 TRICK & TREATS 🖤
Check out these fun and festive Halloween DIY arts, crafts, experiments and video compilations based on your favourite characters.
Don't forget to share, post and tag #NetflixFamily!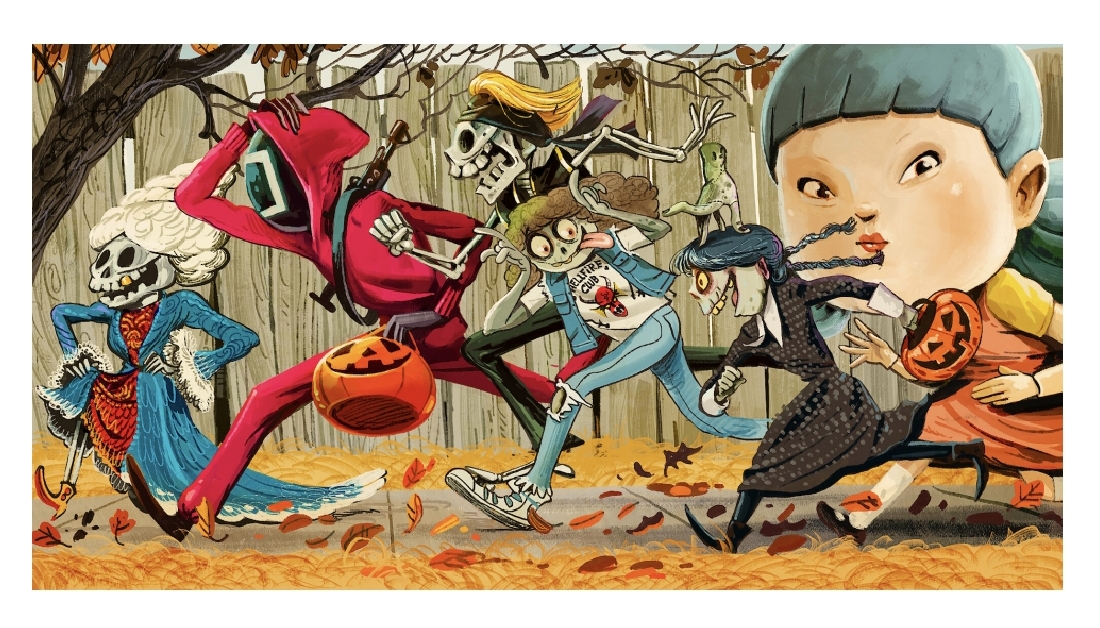 🕸 Halloween costume ideas inspired by Netflix shows
🕸 Halloween playlist with your favorite spooky friends
🕸 Gabby's Dollhouse Pandy Candy Treat Bag & Cat Ears Crafts
🕸 Go! Go! Cory Carson Pumpkin Carvings
Tip of the Month!
RESCUE PLANS FOR REAL LIFE HORROR: NETFLIX ERROR CODES
Problem playing your selected content on a mobile device? The easiest way to fix this error is to restart your device or update the Netflix app through the App Store.
One of the most common errors you may see when using Netflix in a web browser. To fix this, just refresh the page and try again. If that doesn't work, try clearing your browser's cache and browser history, or restarting your computer.
Key in your error code here to seek for other rescue plans!