Summer season is waving! This coming 3.3, vivo is matching the heat with these hot devices and deals that can keep your pockets cool. 
vivo is all set for the brand's 3.3 promo sale with offers up to 40 percent discounts on its premium devices and lots of exciting freebies up for grabs. Gear up because fan-favorites vivo Y35, vivo Y22s, vivo Y16, and vivo Y02  all loved for their  excellent quality and affordable price tags will get even more affordable. To make this coming season truly a summer to remember, , vivo is even giving free TWS Voguard Earbuds, 2-in-1 Clock Speaker, BT Neckband, and more with every smartphone purchase!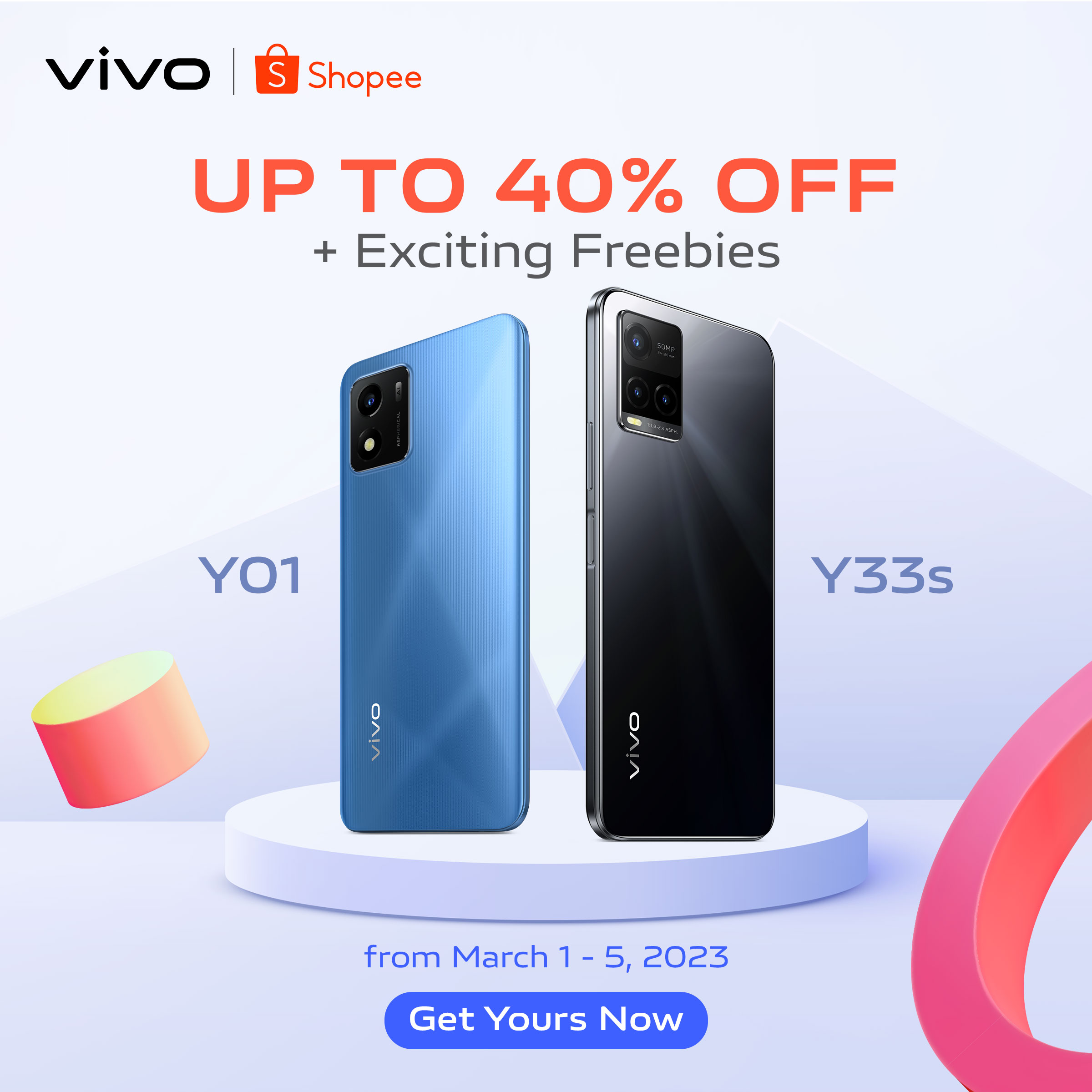 Catch the promos during the vivo's TikTok live stream sessions from March 1 to March 3,  11:00AM – 1:00PM and 4:00PM – 7:00PM daily.vivo's special 3.3 promos will also be available on Shopee until March 5 and on Lazada from March 3 to  March 7 only.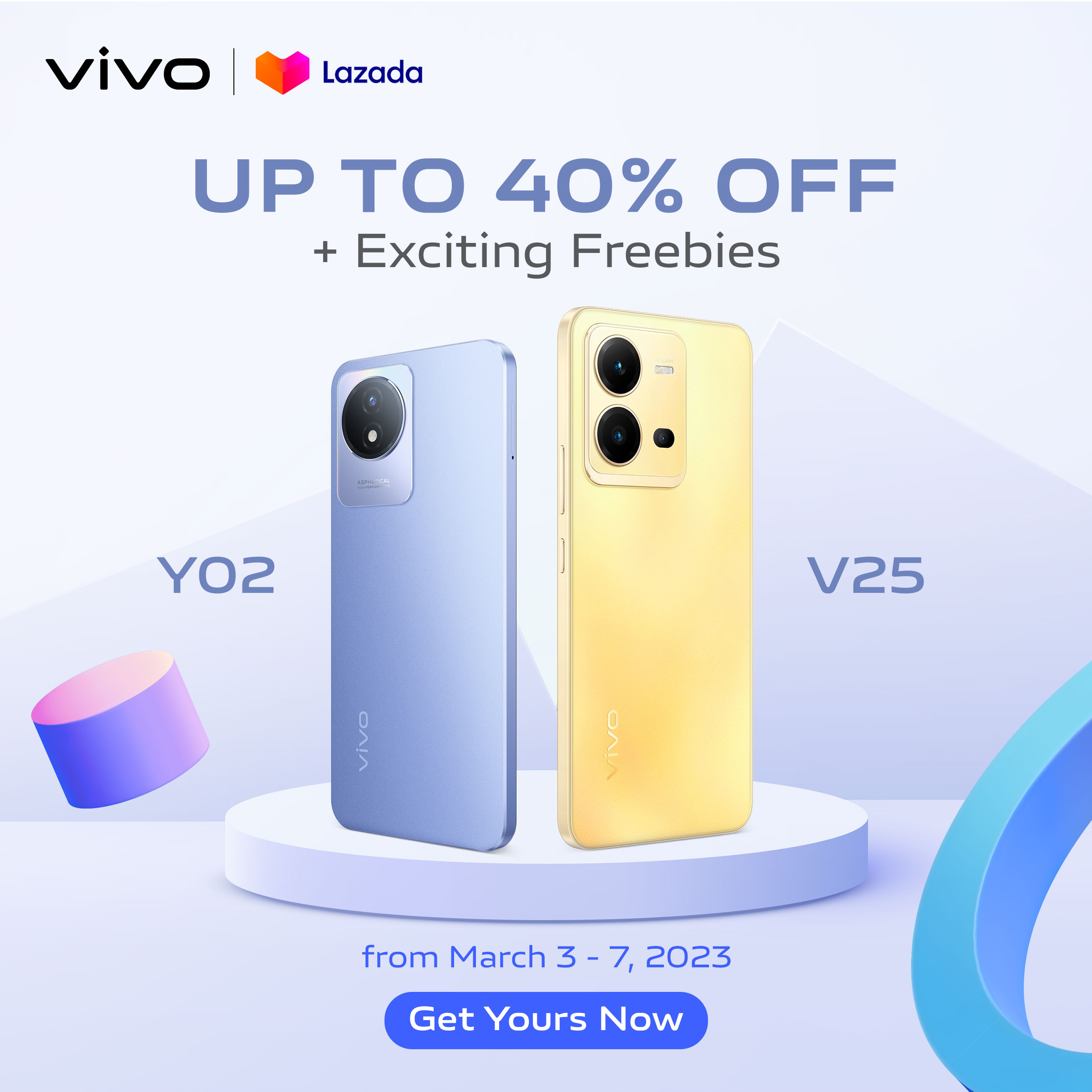 See details below to know all participating vivo smartphones this 3.3:
Model
Original SRP
Live Stream Price
Camp
Price
Freebie

Y01

5,299

4,899

4,850

Premium Tumbler

Y02

4,999

4,849

4,800

Basic Earphones

Y02s 3+32

6,499

5,599

5,550

Premium Tumbler

Y02s 3+64

5,999

5,799

5,750

Premium Tumbler

Y16 4GB+64GB

7,999

7,799

7,750

TWS Voguard

Y16 4GB+128GB

8,999

8,799

8,750

TWS Voguard

Y22s 4GB+128GB

10,999

10,799

10,750

TWS Voguard

Y22s 8GB+128GB

12,999

11,799

11,750

TWS Voguard

Y35

14,999

14,799

14,750

TWS Voguard

V25e

17,999

17,799

17,750

TWS Voguard

V25

23,999

23,799

23,750

2n1 Clock Speaker + BT Neckband

V25 Pro

29,999

29,799

29,750

vivo Tumbler + football TWS

X80

45,999

39,999

39,999

Voguard TWS + Clock Speaker

Y73

14,999

13,199

13,150

TWS Voguard

V23e

17,999

15,999

15,950

Basic Earphones

Y76 5G

16,999

12,999

12,950

TWS Voguard

T1x

8,999

8,149

8,100

TWS Voguard

Y33s

12,999

10,899

10,850

TWS Voguard

Y15A

7,999

6,899

6,850

Premium Tumbler

Y21T

10,999

9,949

9,900

TWS Voguard

Y15s

6,999

5,849

5,800

Premium Tumbler
vivo smartphones perfect for  your next summer adventure
Make the most out of the upcoming summer vacation and get a device that can keep up with all the fun from sunrise to sunset. Play and party all day long with vivo Y35, thanks to its huge 5000mAh battery. Charging also won't be a problem because  it's powered by vivo's advanced 44W FastCharge technology–meaning you can boost your phone's battery as quick as a flash!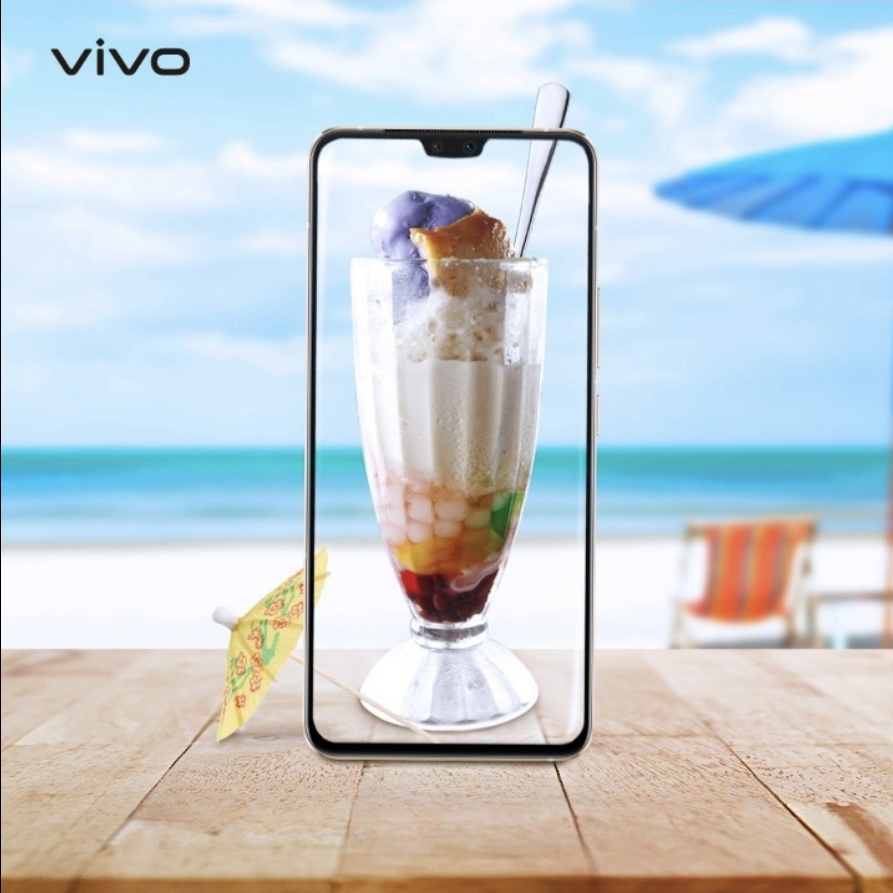 For a more budget-friendly option yet with the same powerful performance, you can opt  for the vivo Y02. Enjoy the same 5000mAh battery capacity boosted with 10W fast charging power at a more affordable price tag. The vivo Y02 also boasts a slim, minimalist, and modern design so it's comfortable to bring and can easily match your every summer OOTD.
If you are planning for a summer night party, then the vivo Y22s is the perfect smartphone for you! This smartphone marvel will let you max out the night with its 50MP Super Night Camera– perfect for night selfies with your family and squad.  Make sure to capture all the fun you will be having this season and have photos and videos to show for it with the huge memory capacity of the vivo Y22s. With its enormous 8+8GB RAM and 128GB internal storage with up to 1TB expansion, save all the photos and videos all you want and make your summer memories priceless.
Make this summer the best summer of your life with these impeccable yet value-for-money vivo smartphones. Hurry and mark your calendar and add to cart on vivo's official TikTok store, Shopee, and Lazada.

For more information about vivo's products and offers visit its official website, or check out vivo Philippines' official Facebook, Twitter, TikTok, and YouTube pages.