- Advertisement -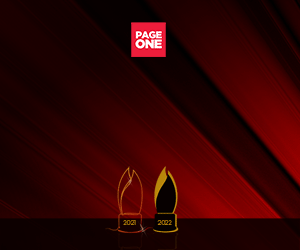 We were invited to be a part of the launch of a new venture of Josiah's Catering to Food & Beverage (F & B) Operations Management at the Blue Leaf Cosmoplitan with a cute and colorful theme of the night, Noches Cubana or A Night in Cuba.


Josiah's Catering gets serious about business expansion, and it's showing no signs of slowing down. Its subsidiary, Josiah's Hospitality Management is focused on hotels management and food and beverage operations for hotels and resorts. Through this, the company remains aggressive in growing its brand by venturing into its first F & B Operations Management.


Following the announcement of its new management, Josiah's is unveiling a new concept
restaurant, SARTIN which will be located at Summit Ridge Tagaytay. A world-class food experience will be served at Sartin through authentic Filipino dishes with a Josiah's twist. It is poised to become the next food hotspot in Tagaytay as it complements the
city's suburban vibe with a delectable menu, comforting ambiance and outstanding service.


"Tagaytay is a perfect location for our first F & B Operations Management because aside from its picturesque views and cool climate, it is a culinary destination on its own. We want to make the Tagaytay experience more exciting and delicious for tourists and locals," says Fresh Versoza, Chief Operating Officer of Josiah's Catering, Inc.


With the company's rich background in providing unique culinary experience, it is guaranteed that Sartin will stay true to the what the company is known for – great-tasting food and excellent service.

This is just the beginning of Josiah's aggressive business expansion. More distinct restaurant concepts will be introduced by Josiah's Hospitality Management to promote the taste of Filipino cuisine, among other things. The company's strong passion for food and commitment to grow its offerings promise food lovers more opportunities to experience the world-class taste of Josiah's.
To know more about Josiah's Catering and its new ventures, visit their social media accounts or contact them:
Website:  www.josiahcatering.com
Facebook: Josiah's Catering
Instagram: @wearejosiahs
Twitter: @wearejosiahs
Contact Number: (+632) 475-2703