There's no doubt that when it comes to Jollibee, one of Filipinos' and fans' favorite items on the menu is the beloved Peach Mango Pie. That pocket of real-fruit goodness will always be popular no matter the season, and it's never going away.
In fact, it's so good and well-loved that Jollibee is even taking it to another level: after public demand for a version that can be enjoyed at a much grander scale, the brand is introducing the new Large Peach Mango Pie!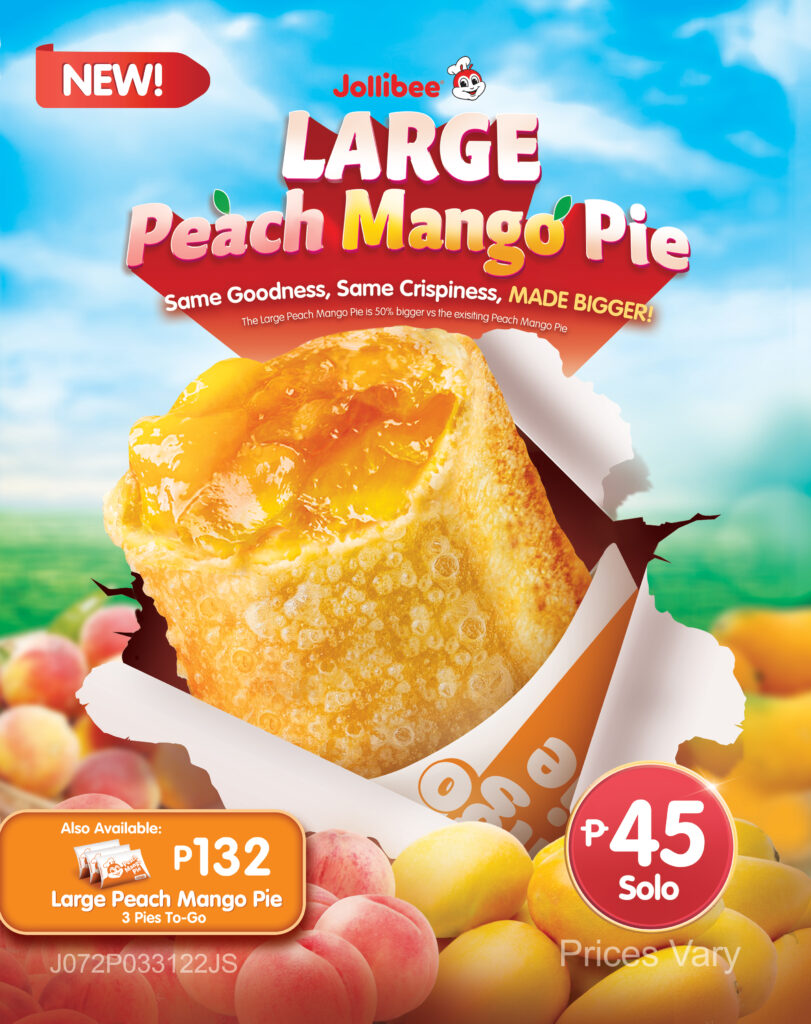 Yes, that's right—the Large Peach Mango Pie is everything you love about the original Peach Mango Pie, but bigger for bigger appetites. It's still got that real peach and mango fruit that makes the most delightful filling inside that unmistakably satisfying crispy golden pie crust, only there's more of it to enjoy!
"At Jollibee, we're all about making people happy with their favorite food. With the introduction of the Large Peach Mango Pie, we found an opportunity in which we could make one of our most popular menu items, the Peach Mango Pie, into something that retains its iconic goodness and crispiness, but giving customers a bigger flavor experience," said Bea Bediones, Jollibee Marketing's Brand Manager for Pies.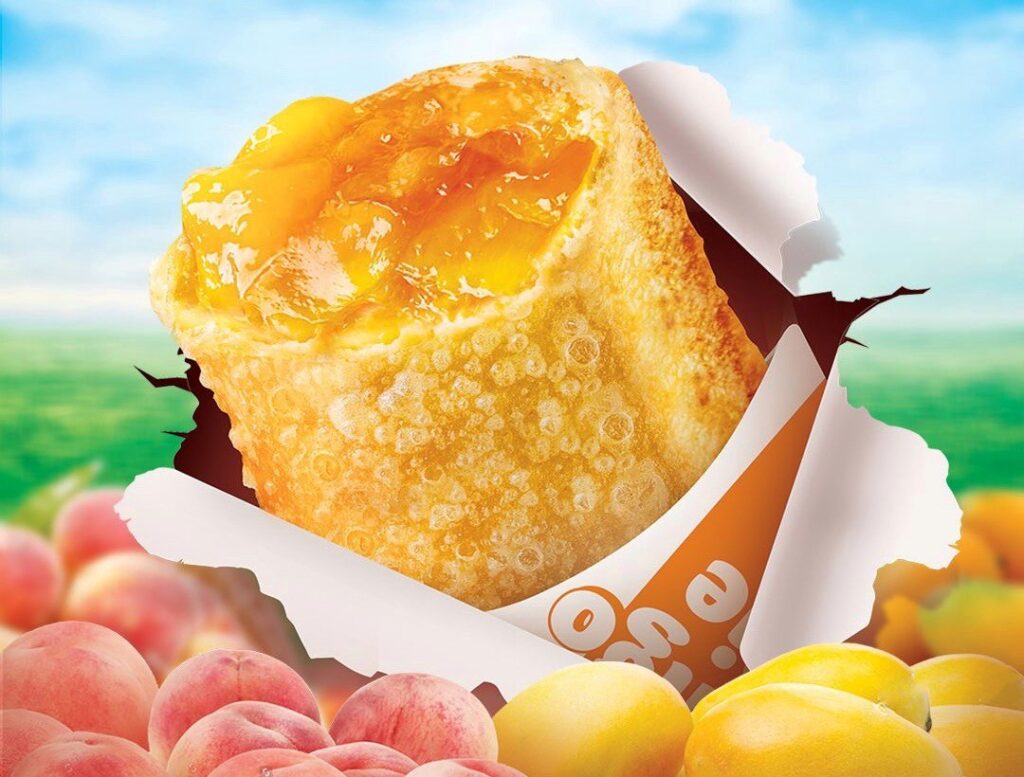 The Jollibee Large Peach Mango Pie is available in all stores nationwide for only PHP 45 Solo, and PHP 132 for 3 Pies To-Go. Have it safely delivered to you via the Jollibee Delivery App, JollibeeDelivery.com, or #87000. Also available in Drive-Thru and Take Out!
For more info and updates on the Large Peach Mango Pie, as well as other Jollibee products and offers, like Jollibee on Facebook, and follow @jollibee on Twitter, Instagram, and TikTok.
#LARGEPeachMangoPie