Calling all spicy lovers—the spicy chicken sandwich you've been waiting for has arrived.
Jollibee unveiled the Spicy Chicken Sandwich Supreme, the sriracha-hot variant of the highly acclaimed Chicken Sandwich Supreme. The original variant was lauded for its generous chicken fillet which extends beyond the buns, guaranteeing crunchiness in every bite and a flavorful and juicy chicken thigh fillet.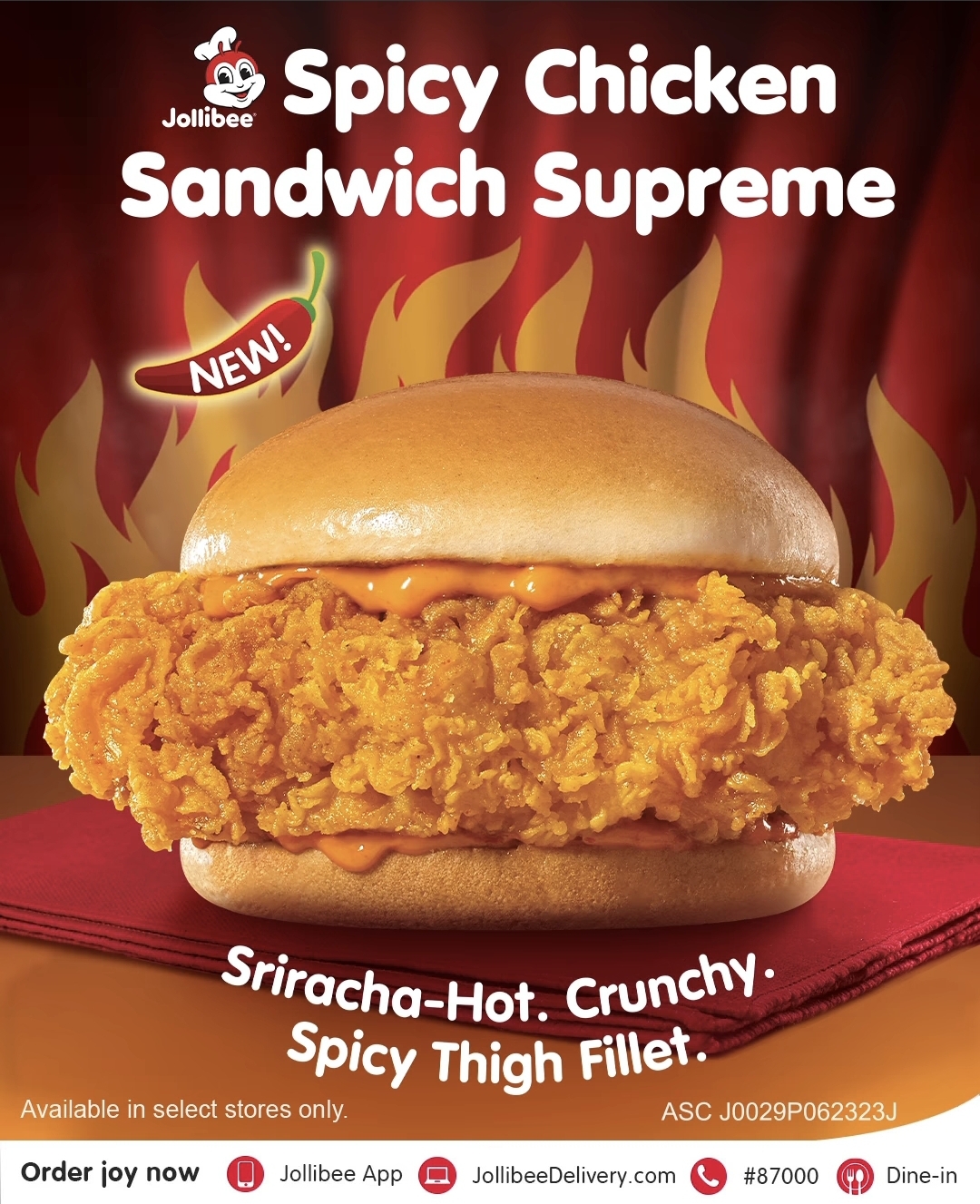 This newly launched variant continues to capture the real goodness of flavorful chicken in a sandwich but is now packed with the spiciness you'll love. Customers can expect a spicy marinated juicy chicken fillet with sriracha-hot dressing, double-breaded for a satisfying crunch in every bite.
"The Spicy Chicken Sandwich Supreme has everything there is to love about the original sandwich—large fillet, unmatched crispiness and juiciness—plus a spicy kick which people would definitely enjoy," said Pam Reyes, Assistant Vice President of Handhelds. "It's not a one-dimensional kind of spicy—this sandwich delivers on spiciness without compromising the flavor."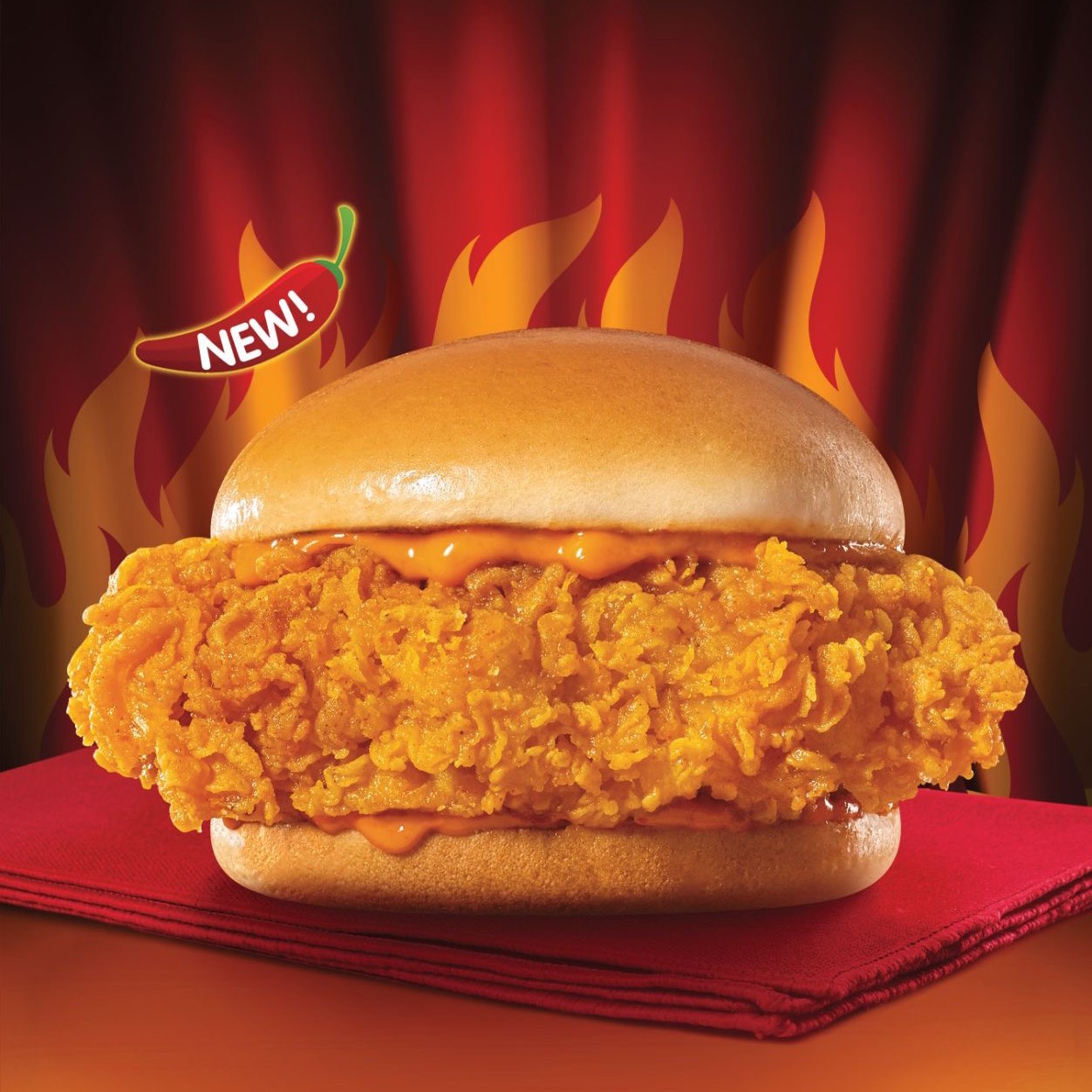 The Spicy Chicken Sandwich Supreme is available in select stores nationwide for PHP 179 (Solo) and PHP 239 (with Fries and Drink). Price varies. Drop by your nearest Jollibee branch and treat yourself to a sriracha-hot, crunchy, and juicy bite via dine-in, take-out, or drive-thru. You can also opt to have it safely delivered to you via the Jollibee delivery app, JollibeeDelivery.com, #87000, GrabFood, and Foodpanda!
For more information and updates on Jollibee's products, like Jollibee on Facebook, subscribe to Jollibee Philippines on YouTube, and follow @jollibee on Twitter, Instagram, and TikTok.