- Advertisement -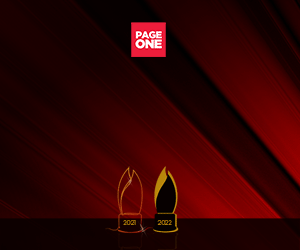 I have only been a foodie when I was already working, so I wasn't able to check out the food around my alma mater, The University Of Santo Tomas!
So, when I was invited to try Iron Pan Steakhouse, a restaurant near UST, it's like hitting two trips with one ticket: a trip down the UST memory lane and a food trip at the Iron Pan Steakhouse.
As a confessed meat lover, I grabbed the opportunity to taste the meat here, check out my F.A.B review below but if you are interested for my UST revisit, you may check the pictures thru this link ==> UST down memory lane.
(F)OOD:
They serve meaty dishes of pork, chicken and beef with premium imported steak choices from Australia. Though the meat is imported, the restaurant keeps them affordable so many customers can enjoy their offerings.
Prime Rib Eye (Php 199)
This is part of their premium menu. For me, the size and the cut of the steak is just right for the price, has a little fat in it which is a good thing for me. It is filling, and kinda perfect for two persons or one meat lover who doesn't wanna share. The rib eye was well-done, I would appreciate if they would ask if the doneness of the meat but since the restaurant targets students and budget-seekers, the size and flavor is more important and this steak hit those marks.
Chicken Cordon Bleu (Php 89)
It certainly looks different from the Cordon Bleu's I've tried before since it is covered with a tempura-like batter. The batter was quite thick but is tasty and can be eaten on it's own. The chicken was tender but I wish there was some sort of another dip that will complement this dish, a cheesy or tartar dip can somehow level-up this dish.
Sisig (Php 99)
The sisig was meaty and tasty but it is somewhat sweet maybe because of the mayonnaise or dressing used in the dish.
They have different sauces: peppercorn, honey mustard and gravy. I haven't tasted the gravy but the peppercorn was perfect for that steak, the hobey mustard was kinda sweet and I was looking for that mustard taste.
(A)MBIENCE:
The place is situated on the 2nd floor of the Vantage Building I at Delos Reyes corner P.Noval Street so it may be a little difficult to find if you are not that observant.
The place is kinda small and fits around 16 persons so better get here early during meal times.
(B)UTLER SERVICE:
The staff is accommodating but I am not sure if he is alone during the time we ate because the food came out late.
IRON PAN STEAKHOUSE
Locations
Manila: 1222 Unit 2c Vantage Building I. Delos Reyes street, corner Padre Noval St, Sampaloc, Manila, 1008 Metro Manila
Taguig: No. 20, B52 C5 Service Road, Pinagsama, Taguig City
Operating Hours: 11:30am- 10:00pm (UST), upto 11:30pm (Taguig)
To know more about Iron Pan Steakhouse, follow them in their Social Media Accounts:
FB: https://www.facebook.com/IronpanSteakhouse/
IG: https://instagram.com/ironpansteakhouse