During these uncertain times of the pandemic, we are placed into a situation where we have to learn to adapt to changes and accept them as part of what we now call the "New Normal." In this new normal, aside from keeping our health and safety as our top priorities, we all suddenly focused on things that can help us get ready for the uncertainties.

We know about life insurance but this new normal opened our eyes to other possibilities and social protocols that seem too farfetched to us before all of these happened: work from home, social distancing, online selling, wearing of masks everywhere we go, distance learning, online banking, among others. Just like life insurance, all of these have things in common, prevention and protection, they help us prevent the risks and protect ourselves from being infected from this unseen enemy.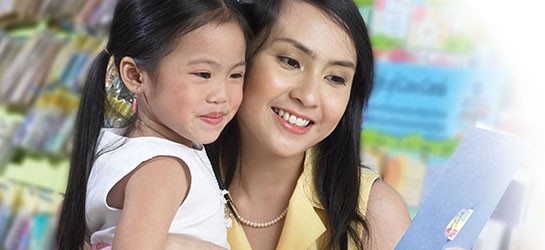 These are in place because we might not know the uncertainties that life may bring but we can lessen, if not prevent, the risks and protect ourselves, our family members and yes, even our personal assets.
Beyond insuring that life continues after we are gone, it is also a great thing to help secure other non-life assets while we are still alive, this where non-life insurance companies in the Philippines come in.

There are a lot of insurance companies in the Philippines, mostly offer life insurance. Here are the top 5 leading non-life insurance companies in the Philippines:
| | | |
| --- | --- | --- |
| Ranking | Name of Company | Gross Premium Written (₱) |
| 1. | Malayan lnsurance Company, lnc. | 9,155,299,415 |
| 2.         | Prudential Guarantee & Assurance, lnc. | 9,639,995,944 |
| 3.         | Pioneer lnsurance & Surety Corporation | 9,293,811,025 |
| 4.         | BPI/MS lnsurance Corporation | 5,815,684,492 |
| 5.         | Charter Ping An lnsurance Corporation | 5,671,051,666 |
Malayan Insurance Co., Inc., has been ranked number 1 in non-life insurance in terms of Gross Premiums Written since 1970 by the Insurance Commission.
So, the question here is, what are the other products or entities can be insured? Upon checking the leading non–life insurance company in the Philippines, I listed out the products or entities that can be covered for non-life insurance.
Fine Arts Insurance – Insurance program especially designed to compensate you in case of loss or damage to your precious works of art.
Annual Travel Insurance – Travel Master's Annual Plan, the Frequent Flyer Special, is specially packaged for on-the go travellers.
No matter what life throws your way, be ready and let these non-life insurance companies help you rebuild, get back on track and heal.

But if you are interested in what I have listed here, #InsureToBeSure and visit the Malayan Insurance Co., Inc. website and check their non-life insurance products for individual clients, families and businesses.