The Escape Game Room experience is now in the digital space! I-Detective Sleuth Games is now online, fittingly called I-Detective Online!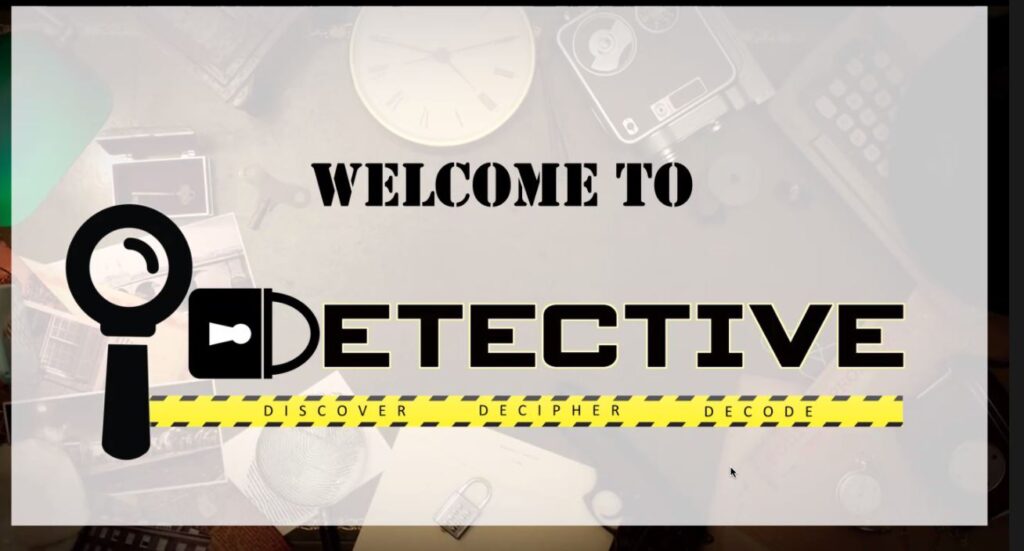 The COVID-19 pandemic has greatly affected the Escape Game Room industry. With the ongoing community quarantine guidelines prohibiting the operations of leisure and entertainment establishments, I-Detective is forced to temporarily cease giving escape game room fans the live mystery-solving action that they truly love. Escape game room enthusiasts worry no more!
I-Detective is making a big comeback online. You can now relive the excitement of being a detective without going to an actual escape room site. Discover clues, decipher puzzles and decode locks with your family, friends, work colleagues and schoolmates, this time in the safe comforts of your home.
Rooms available are The Mysterious Castle, The Hidden Museum and The Creepy Carnival.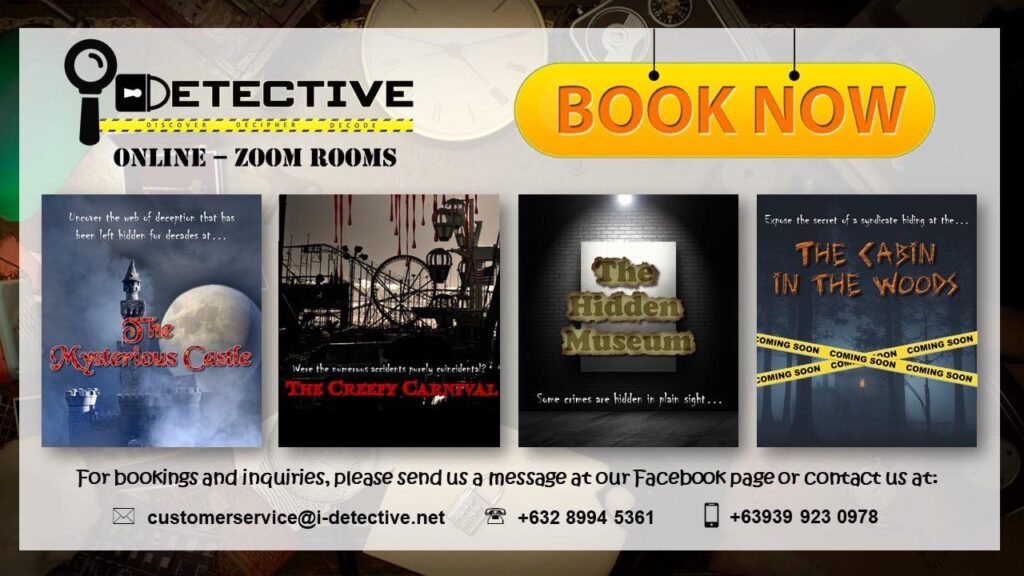 The Saan Sa PH Core Team was able to experience the New I-Detective online game and chose The Hidden Museum room, the most difficult but the least scary room. The actual game was hosted via Zoom Meeting, while clues were given thru Facebook Messenger. The I-Detective team created a Facebook Messenger group chat where all the Saan Sa PH Core Team are in, including representatives and a technical team from I-Detective.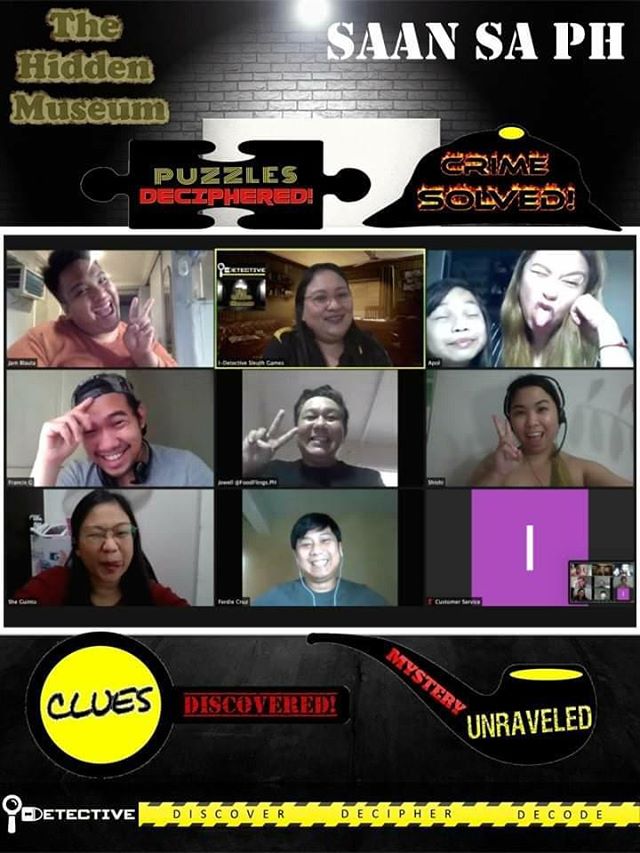 To be fully prepared for the I-Detective online gaming experience here were the guidelines provided to us:
1) If possible, all players should use a laptop or desktop. If some players can only use tablets or smartphones,  they require that at least one player uses a laptop or desktop. There are some files that need to be opened thru word processor applications, so better have these ready too.
2) I-Detective uses Zoom as the platform for the game. So, install Zoom prior to the game play. A link to the Zoom game room will be provided after your booking confirmation (sent through the I-Detective Facebook Messenger). Each player should connect to the Zoom game room at least 5 minutes before the game starts.
3) They recommend the use of earphones as there will be some background music played during the game. The volume should be set and adjusted to optimal level.
4) Your team will need to communicate throughout the game. You can use the Zoom chat game room to do this but you may also set-up a group chat via other social messaging apps.
5) Internet connection is essential. Ensure that the internet connection of players are within the standard speed required to run a Zoom connection. They recommend that players test their connection prior to the game.
6) The detective game play will run for approximately one and a half hours.
7) All detective rooms story lines, names, characters, businesses, places, events and incidents are work of fiction. Any resemblance to actual persons, living or dead or actual events are purely coincidental.
Our game lasted for 1.5 hours, and after all the adrenaline-filled, brain cell pinching, mind-boggling yet very fun activities, YES! WE SUCCESSFULLY SOLVED THE CASE!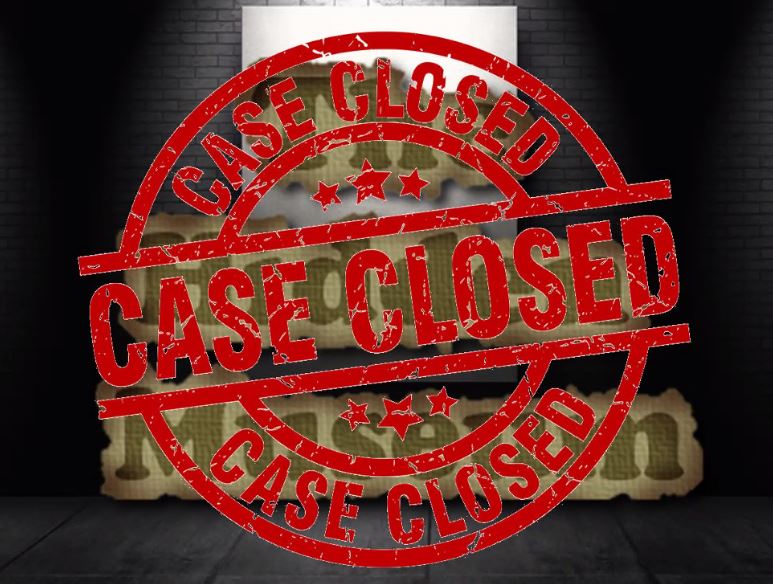 The game, much like in the actual Escape room, really entailed cooperation from the team members as most of the activities cannot be solved by only one person. But moreover, it is really fun when you are playing with your friends even only on virtual mode. We would even love to try the scary rooms next time… nah! Wait, am I ready for that??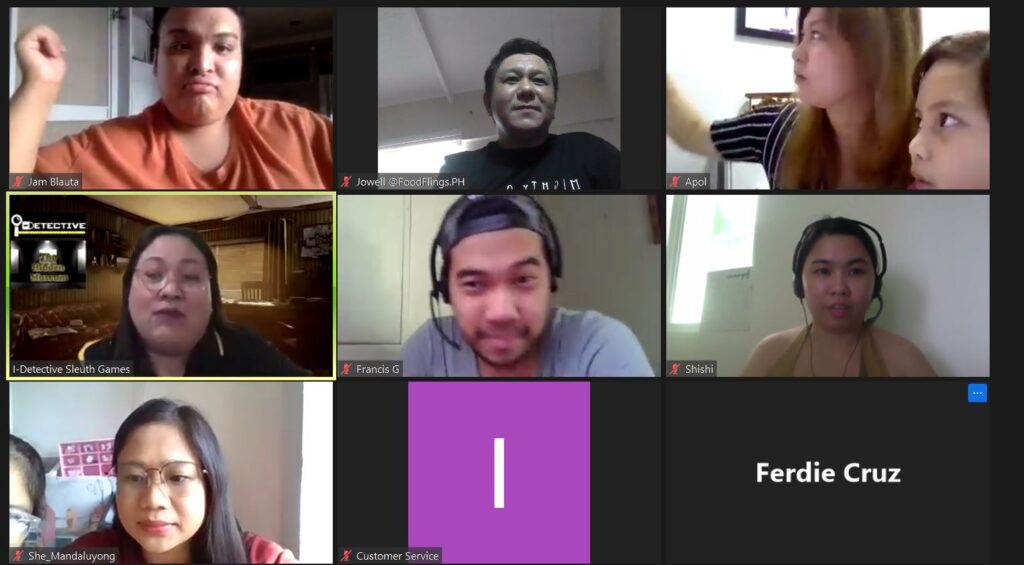 Bring your own detective aspirations to life in "New Normal" mode through I-Detective Online! Gameplay rate is P300 per head, minimum number of five and maximum of ten players per room. Payments can be made through GCash, PayMaya, Bank Transfer (BPI or BDO), Credit Card or Paypal.
For bookings and other inquiries, send a message through their Facebook page, facebook.com/idetectivesleuthgames, email [email protected], landline number +632 8994 5361 and mobile number +63939 923 0978.