- Advertisement -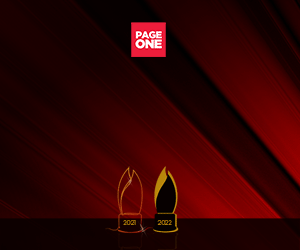 Our globally popular exported mangoes are set to go back to its homeland with an international dessert brand. Josiah's Catering, through Fat Daddy's Group, is taking Pinoy pride back home as it seals the deal to bring Hui Lau Shan to the Philippines.


Hui Lau Shan, a dessert specialist and mango expert globally known for innovative dessert creations and refreshments, uses Philippine carabao mangoes for its rich range of delights. The first Hui Lau Shan store in the Philippines will be having its debut in March 2019 at SM Megamall.


"This venture is about giving Filipinos a taste of their own pride. Our local mangoes have been satisfying the dessert cravings of consumers worldwide with its naturally sweet flavor. It's time that Filipinos enjoy the mango dessert experience that is originally ours," says Freshnaida Versoza, Chief Operating Officer.
Originating in Hong Kong, Hui Lau Shan has been providing the best dessert experience to worldwide customers with the freshest mango ingredients. The brand has already introduced over 200 products with premium carabao mangoes from northern and southern Philippines. All mangoes are carefully selected according to the best harvesting time. It undergoes high standards in quality control to ensure a sensational mango experience with its sweet pulp and fresh aroma.


In Hong Kong alone, the total volume of mangoes consumed is more than thousand tons per year, indicating the approval of the market. Through the years, the brand has expanded its market in China, Macau, Taiwan, South Korea, Malaysia, and Canada. Soon, it will set foot in the Philippines through Josiah's Catering.
"The Hui Lau Shan brand is close to the philosophy of Josiah's Catering. Hui Lau Shan has been innovating mango creations to provide a sweet dessert experience, while Josiah's Catering has always been about food innovation for a world-class culinary experience. We think it's a perfect combination," says William Chen, General Manager for Hongkong and Deputy General Manager for International Development.


Josiah's Catering is a banquet specialist widely known for its world-class menu and design concepts for a variety of special occasions. The company also manages Fat Daddy's Group, which introduced Fat Daddy's Smokehouse with branches in Marikina and UP Town Center. Since it announced its new generation of management, the company has been focusing on diversifying its brands through different ventures, and Hui Lau Shan is a product of this expansion.
To know more about Josiah's Catering and its new venture Hui Lau Shan, visit their website www.josiahcatering.com or call (+632) 5-JOSIAH.