Globe, through its KmmunityPH online K-culture community, in partnership with various K-pop girl group fandoms, has successfully raised over P200k worth of donations for the World Vision #GirlsCan campaign. This initiative marks a significant stride in the company's commitment to women empowerment and support for subculture.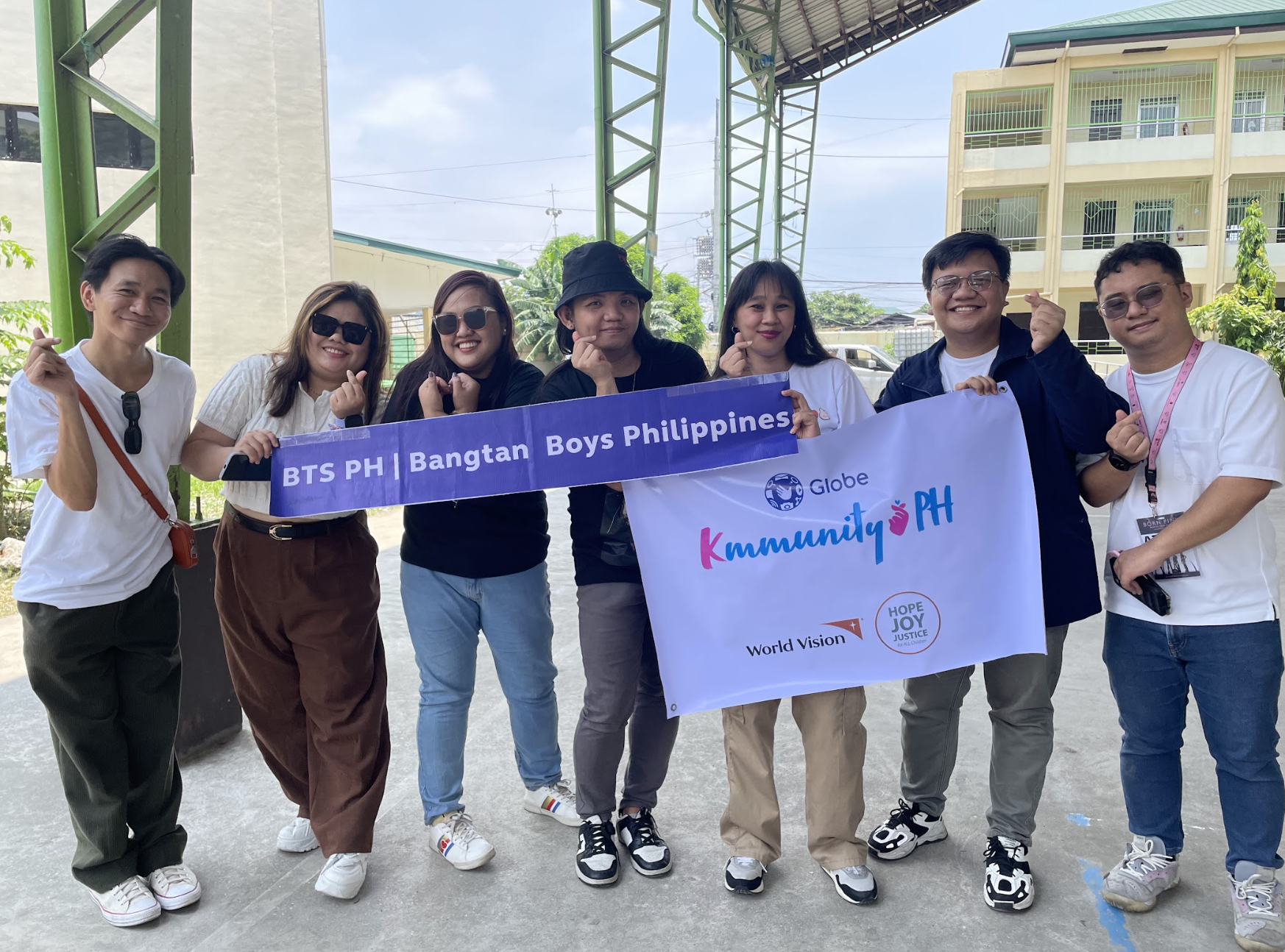 Through collaboration with Filo-BLINKs (BLACKPINK), MIDZYs (ITZY), Once (TWICE), RevLuvs (RED VELVET), and MY (aespa), Globe was able to contribute to World Vision's Water, Sanitation and Hygiene (WaSH) under the Bawat Batang Pinoy Malusog Campaign. 864 women and girls in Antique will benefit from the WaSH program, and will have an access to clean and safe drinking water and handwashing facility. Children and other members of the assisted community no longer have to walk and spend hours to collect and fetch water. This also aims to empower and help create a safe environment for women and girls, especially those living in remote areas, to go to school confidently with their menstrual hygiene and puberty needs met.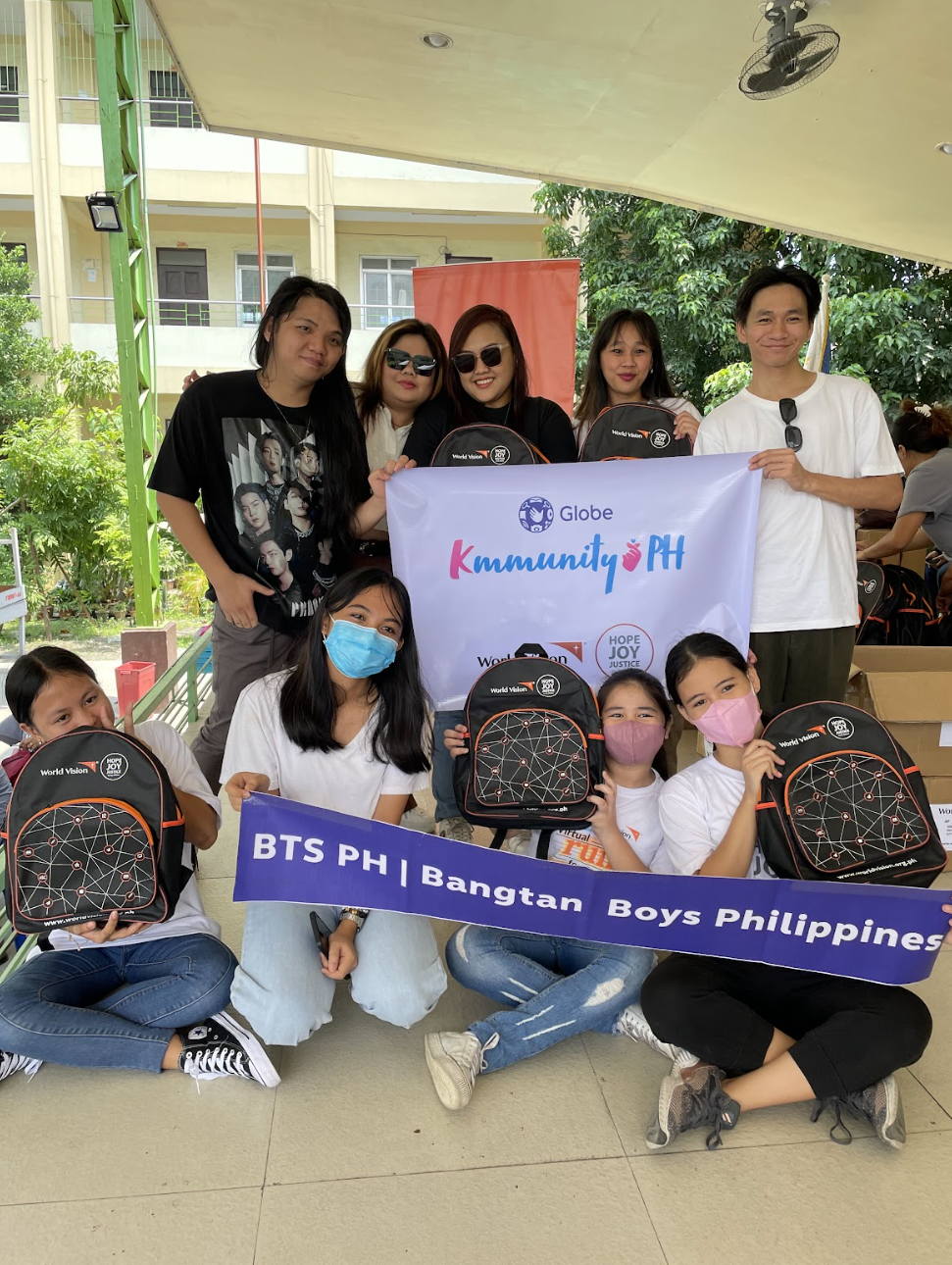 In addition to the fundraising efforts, Globe's KmmunityPH actively participated in the distribution of learners kits to 250 students in the Baseco compound, Manila.  Members of BLACKPINK Philippines and BTS PH fan groups joined the activity.
"At Globe, we believe in the power of unity. Our partnership with KmmunityPH and the K-pop fandoms is a shining example of how we can come together to make a real difference. The #GirlsCan campaign is not just about raising funds, but it's also about empowering girls to break free from limitations, to dream big, and to shape their own futures. We are proud to be part of this movement, and we invite everyone to join us in creating a world where every girl can realize her potential by fueling their passions with Globe," said Anne Calma, Head of Subcultures at Globe.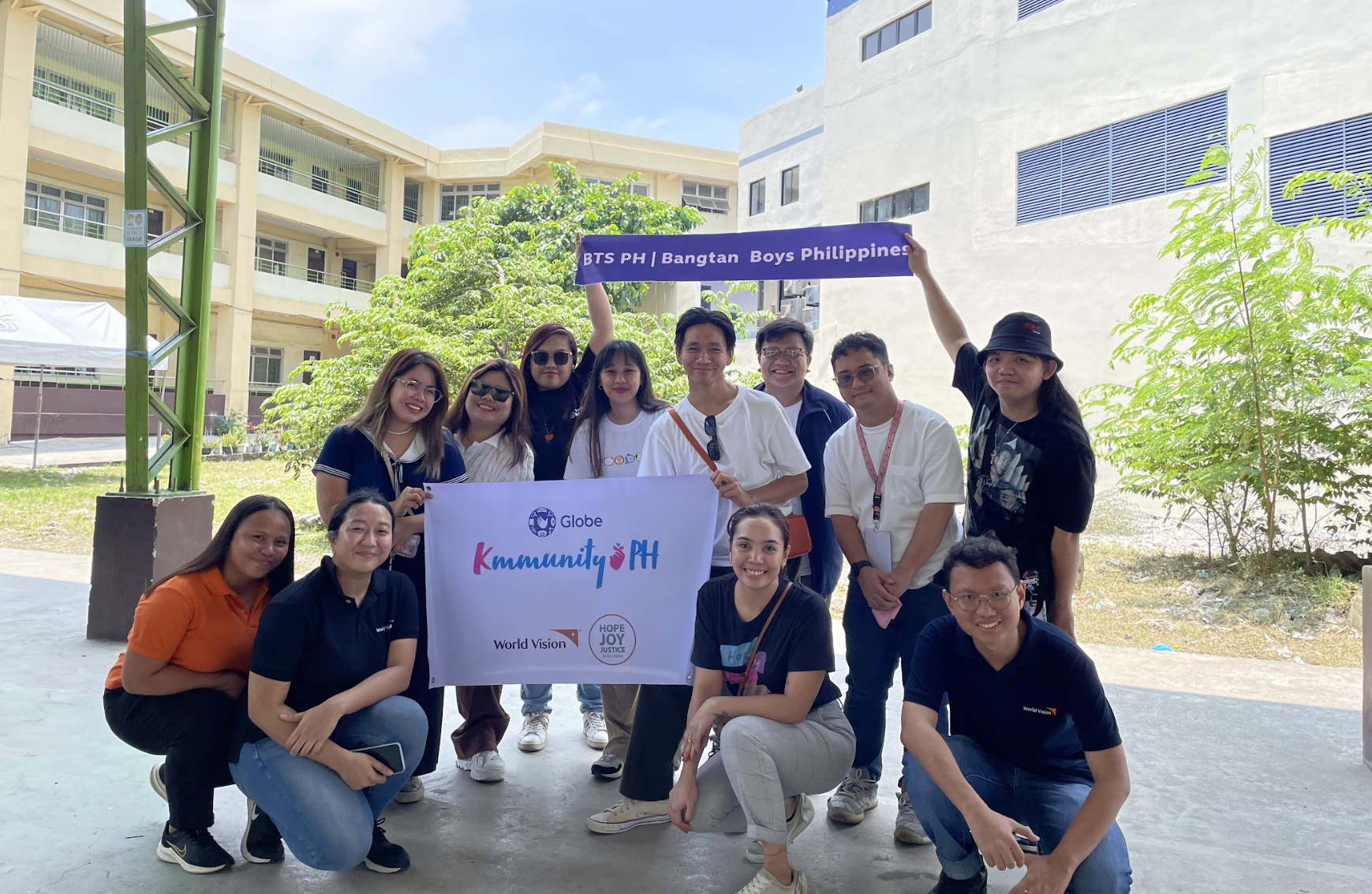 The #GirlsCan campaign is a transformative initiative that seeks to empower girls and young women, rooted in the belief that every girl has the right to education, health, and economic opportunity. It's a local take on a global campaign that was originally introduced by World Vision Australia in 2018.
The campaign also actively works to create a world where girls are free from fear, discrimination, and violence. In a country like the Philippines where issues like online sexual exploitation and adolescent pregnancies are prevalent, #GirlsCan serves as a beacon of hope and a call to action.
The collaboration between Globe and the fandoms on #GirlsCan align with the company's sustainability strategy of creating positive societal impact.
To learn more about Globe, visit https://www.globe.com.ph/.