FUJIFILM, one of the most trusted companies in the world, ushers in a new decade in the Philippines amid challenges in the continuing global pandemic. The Japanese brand continues to make significant contributions to society by offering products and services in a wide range of businesses utilizing unique technologies that have cultivated and evolved in the photographic business. The company offers a variety of products and services in to four segments of: Healthcare (products and services like medical equipment and producing pharmaceuticals); Materials (provides industry efficiency like graphic systems, inkjets, semiconductor materials and recording media); Business Innovation (digital color multifunction devices and printers for office use and services for business solutions); and Imaging (photo and electronic imaging such as mirrorless cameras and photo printing services).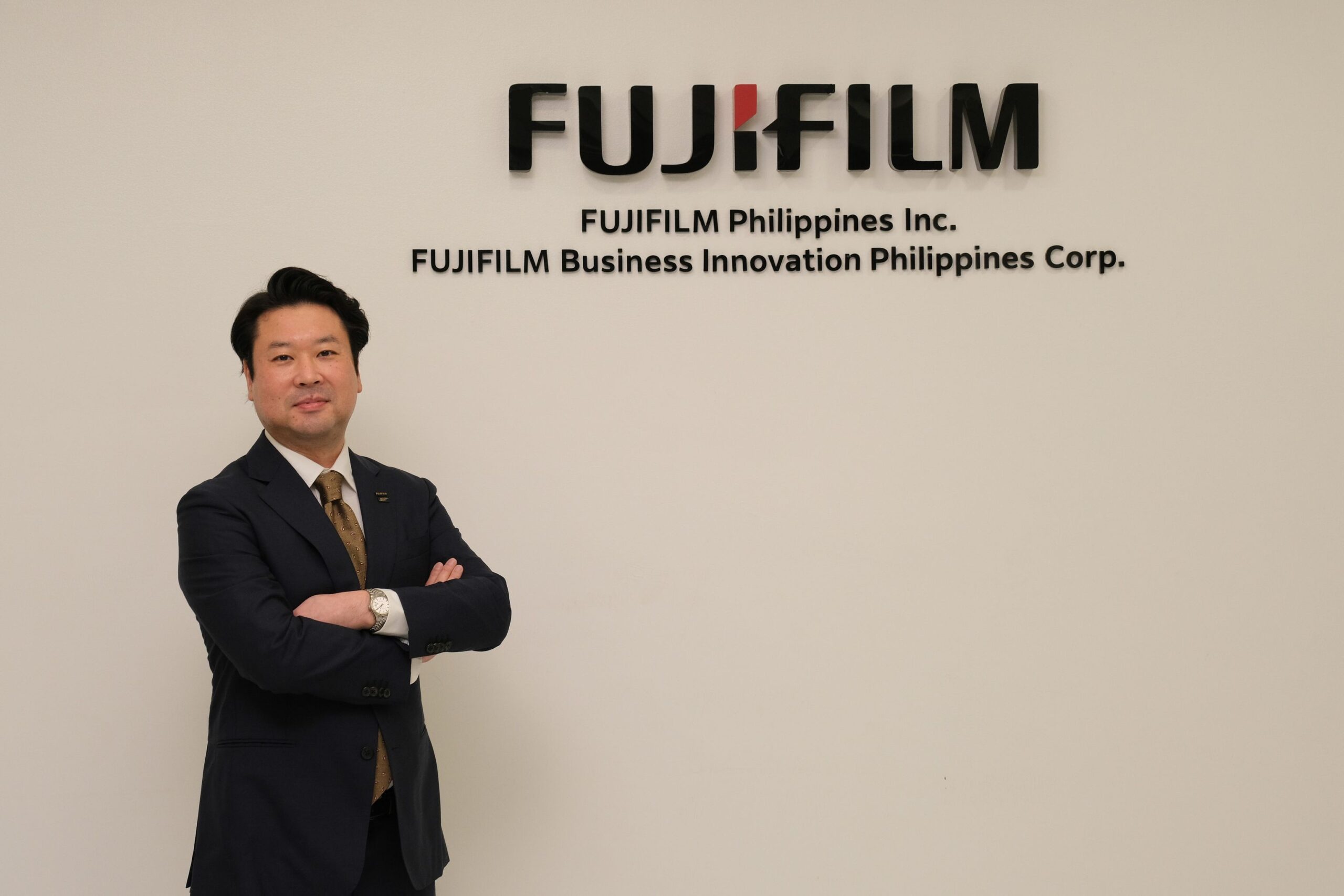 Fujifilm Philippines was established in 2012 as a sales subsidiary of Fujifilm regional headquarters in the Asia Pacific. The company caters to quality products and services for the Philippine market in electronic, photo imaging, industrial products, graphic and medical systems.
The company opened its first branch in Cebu in 2019 to respond to the growing demands and monitor the quality and consistency of its products and services in the Visayas and nearby Mindanao provinces.
In its 10th year in the Philippines, Fujifilm has continuously served people's needs through a diverse range of innovative consumer and business products, including solutions and services.
Beyond Photography – Fujifilm Medical Systems
While Fujifilm has long been synonymous with superior-quality photographic films, Fujifilm Philippines as a company has evolved into so much more. Fujifilm leveraged on its expertise in pushing healthcare, and business innovation growth. Throughout the years, Fujifilm Philippines has created businesses providing total solution in multiple high-tech fields and has come to be known as a technology-oriented company.
Fujifilm Philippines steadily penetrated and made significant contributions in enhancing the local healthcare industry. As a global pioneer in diagnostic imaging and information systems for healthcare facilities, Fujifilm's Healthcare segment has helped address the country's most pressing challenges. Its Healthcare technology and Medical Business Systems has contributed in the pursuit of operational efficiency of the local healthcare system.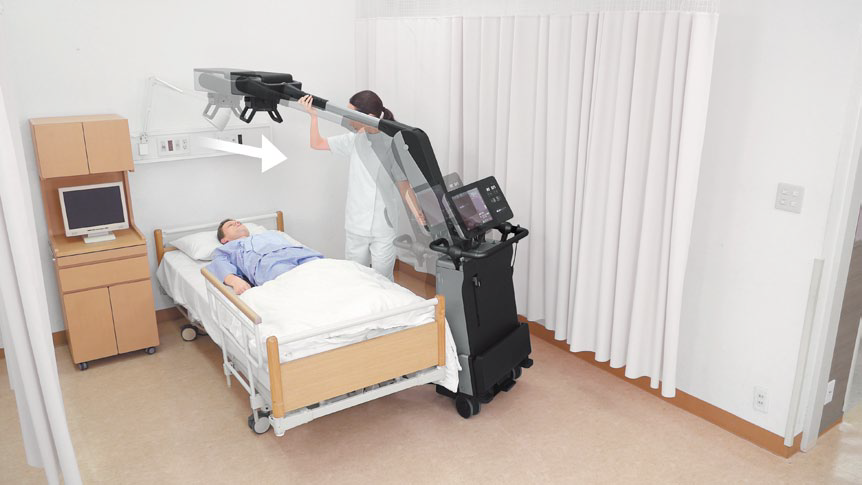 In 2020, at the height of the pandemic, Fujifilm Philippines continued its support towards the local hospitals. The company installed FDR Go PLUS at various hospitals in the country. The FDR Go PLUS is a digital mobile x-ray that gives significant contribution to the Radiology Team frontliners in doing the chest x-ray needed for patients having signs and symptoms of COVID-19.
FUJIFILM Corporation expanded the product lineup through the acquisition of Diagnostic Imaging-related Business of Hitachi, Ltd in 2020, covering CT, MRI in addition to X-ray, ultrasound systems, endoscopy, in-vitro diagnostic systems and Picture Archiving and Communications System (PACS). Fujifilm Philippines has also started offering these products in the local market, giving the much-needed service and medical equipment to the country.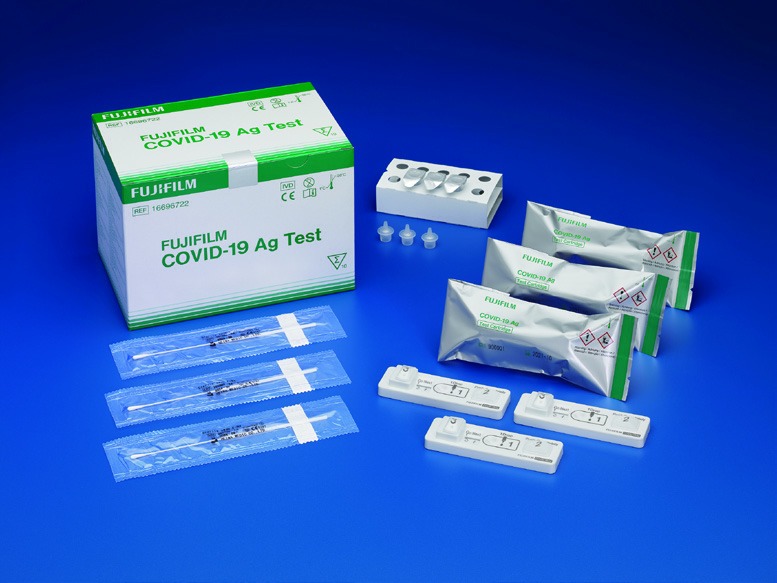 Moreover, Fujifilm Philippines recently secured Food and Drug Administration (FDA) approvals for two of its key products that have aided healthcare workers in responding to COVID-19 cases. The FDR nano, a mobile digital X-ray system that allows medical professionals to diagnose COVID-19 signs and at the same time aid in reducing COVID-19 infection risks; and the FUJIFILM COVID-19 Ag Test Kit,      a testing kit that provides quick screening for COVID-19, got FDA's nod. Both products are expected to help in the government's heightened efforts to put an end to the COVID-19 pandemic.
Fujifilm will continue to supply various products and services that meet the needs of the medical frontline to contribute to the advancement of medical care around the world, and the maintenance and promotion of human health.
Leading the Industry
Solidifying its position as a global leader in photographic imaging, Fujifilm Philippines has introduced and popularized a diverse range of game-changing products such as the X-series mirrorless digital cameras and instax or instant cameras.
In 2017, Fujifilm Philippines introduced the FUJIFILM GFX50S, the first medium format mirrorless camera. The GFX systems offers versatility to a wide audience from commercial to landscape photography. Currently, the company has been actively promoting the FUJIFILM GFX100S, the fourth large format mirrorless camera in Fujifilm's GFX System.
Apart from introducing pioneering technologies, Fujifilm Philippines has closely reached out to its audience by creating various relevant and memorable touchpoints. These are workshops, shooting events, customer interviews, symposiums, and tradeshows.  Among the company's significant milestones is the first-ever Fujifilm Photofest in 2016; and the Fujifilm Nationwide Photowalk in 2019. The Nationwide Photowalk was one of the country's biggest photography related event, with over 4,000 registrants from all over the Philippines. Fujifilm's photowalk continues to drive leading photographers, enthusiasts, and encourage the continuing passion for film photography.
Moreover, in response to the COVID-19 pandemic and anticipation of the "new normal", Fujifilm Philippines launched the Fujifilm Online Academy in 2020. This free online academy has provided knowledge about photography, videography, and vlogging.
Besides the company's significant achievements in the mirrorless camera market, Fujifilm Philippines with its Graphic Business Division remains as one of the stronger players in the offset business in commercial and publishing segments. Fujifilm has never stopped to be one of the leading companies in digital printing market as well. Fujifilm invested in the digital printing technologies and started to sell digital printing machines in the 2000s, and a lot of Fujifilm digital printing machines are used and marketed around the world. In the country, the company sells wide-format inkjet printer and has plans to expand the digital machine line up.
In line with its Global Branding Campaign "NEVER STOP", Fujifilm aims to realize a sustainable society and contribute to social issues by creating new value in a wide range of business domains through innovation in products, services, and technological development. The campaign also seeks to promote a better understanding of Fujifilm's broad range of businesses and its entry to new fields. Fujifilm will continue to proactively engage in researching and developing new technologies. As a technology-oriented company, Fujifilm will never stop taking on the challenge of leveraging on its core technologies to create outstanding new products, build new businesses, and grow the company as a whole.
Fujifilm Philippines not only wants to keep up with the times but continues to reinvent itself to offer better products and services and contribute to the quality of life in Philippine society.
For more information about Fujifilm Philippines, visit www.fujifilm.com/ph.
Follow them on their social media accounts:
https://www.facebook.com/fujifilmphilippines/
https://www.facebook.com/TeamInstaxPh/
https://www.linkedin.com/company/ffphms/
https://www.youtube.com/c/FUJIFILMPHILIPPINESOFFICIAL