- Advertisement -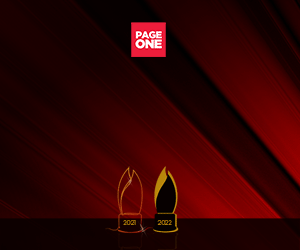 We have all come to love the different food influences here in our country and one of them, I can personally thank the food goods for bringing us the Southwestern Cuisine!
I love the Southwestern Cuisine for its bold flavors, usage of colorful ingredients, and my personal favorite, a lot of grilled meats that I can eat for days. I just love grilled meat specially because of the mixed seasoning and spices used in Southwestern Cuisine giving it a distinct aroma and flavor.
Well, for Southwestern Cuisine fans, like me, should all say 'Ay Caramba!" since one of the fast-growing Tex Mex restaurants in the country, FIERY STYLE Southwestern Flaming Grill, has spread its fiery wings and just landed their latest branch in Makati City.
Manila denizens can now enjoy their Tex Mex favorites at this latest branch of the Fiery Style at The Assembly Grounds of The Rise by Shangri-la Makati.
I was fortunate enough to witness the opening of this new branch with some of the owners and the management team like Mon Bautista (Managing Director) and Vanni Sanchez (Sales and Marketing Director) leading the opening ceremonies.
We were given the chance to taste their bestsellers in their new branch coupled with a great service that is known to their restaurant so now, it's time for my F.A.B. review!
(F)OOD:
No doubt, I had a good time in this restaurant because of the fact that I love Southwestern Cuisine but what made it more exciting? Read on for the dishes that we tried that night!
Fiery Nachos with Pulled Pork
This is a tall "La Sorpresa" order indeed! A mountain of your choice of corn chips or potato chips, nacho cheese, guacamole, tomato salsa, refried beans, black olives, jalapenos (my fave!), and sour cream. You may choose the meat that comes with it: grilled jalapeno-lime chicken, Mexican Chili Beef, BBQ Pulled Pork or Barbequed Beef Brisket.
[wpvideo jE3Gngm6 data-temp-aztec-id="80c081f2-dbe4-4166-aa39-cc84401ee74f"]
#TheBestNachosInTown A tasty appetizer with some great showmanship so better be ready with your cameras. The wow factor in the presentation certainly equates to its great taste. They were generous with the toppings so you can taste the flavors in every layer specially the tender meat, the guacamole, and the nacho cheese.
Quesadilla
Cheesy and crispy treat stuffed with Mexican Cheese, Ranchero sauce, shredded lettuce, and your choice of filling. Served with guacamole, sour cream and your choice of salsa.
Love how this is a meal in itself and you would instantly want to try all those dips.
The Galleon Grills
Sail away with these cute ships bringing boatloads of our fave dishes. We tried their Galleon Of Bones. It has BBQ pork ribs, chicken wings and meaty pork hammers, Beef ribs served with Southwest chips, with fiery rice, coleslaw and Texan style BBQ Sauce.
This meal is perfect for eating with a group of friends or with your family.
Combo Tres
Grilled Fiery Porkchop with sauteed chunky tomatoes and garlic and mango puree and rice
Steak Ala Familia
Grilled Rump steak served with fiery gravy sauce. A great dish to share with your carnivore-loving family! This steak is tender and flavorful and the fiery sauce complements that yummy steak.
Lord of The Wings
24 pieces of chicken wings, 8 of each flavor:
– Hot Hot Hot Sauce & Jalapenos
– Nacho Cheese and Bacon
– Texan Style BBQ
The execution was just lovely with all the wings suspended like a pendulum giving you the perfect view of the flavors that you would like to try. These chicken are crispy and perfectly flavored.
Chili Chocolate Fudge
Rich Chocolate fudge cake, served with vanilla or chocolate ice cream and chocolate sauce. You better break that chili if you are in for a level up of this dessert.
New York Frozen Cheesecake
A motuhwatering cheesecake served with caramel sauce. I wish there was some lime or anything citrus just to tie it up with the Tex Mex theme but I really enjoyed this cheesecake as it is because of the rich flavor of the cream cheese.
Southwest Churros
Classic recipe with a twist, served with vanilla or chocolate ice cream. I wish that the chocolate sauce be thicker and the churros to be less crunchy but more chewy.
You can also enjoy a plethora of drinks here from Mexican cocktails, international cocktails, beers, and wines! But the best part, they have bottomless drinks!
Choose from the lovely Fiery Paloma, the addicting Southwest Margarita, or the refreshing Minty Mojito. This can be availed all day, every day and no time limit! One of the best deals, right?!
And if you are not into cocktails, which I doubt, try their Mexican Coffee for that extra umph!
Overall, one can enjoy the food here because of a diverse selection, the food's distinct flavor and the serving size which clearly wants you to share your food and enjoy it with the people you are with.
(A)MBIENCE:
When I hear Southwestern, my idea of the place's theme would be a fiesta and right I am!
There were lights that look like banderitas of course in the traditional colors od green, red, and yellow keeping the place well lit and creates that festive vibe.
The seats are colorful and matched with Mexican tiles on the floor for a more playful and fun ambience.
Walls are filled up with bricks and quirky paintings of food with mustaches depicting that you came to the righ place to enjoy Tex Mex food.
They also have live entertainment to keep you
(B)UTLER SERVICE:
We had no problems with the service as our food and orders were provided at once.
LOCATION: Ground Floor, Assembly Grounds at The Rise, Malugay corner Tindalo Street, San Antonio, Makati City
To know more about Fiery Style, follow their social media accounts:
FACEBOOK: Fiery Style
INSTAGRAM: @fierystyle