Alas, heavy rain started as we are about to alight our tour van for our next CALABARZON Kulinarya Caravan farm destination, FARMSHARE AGRI PARK.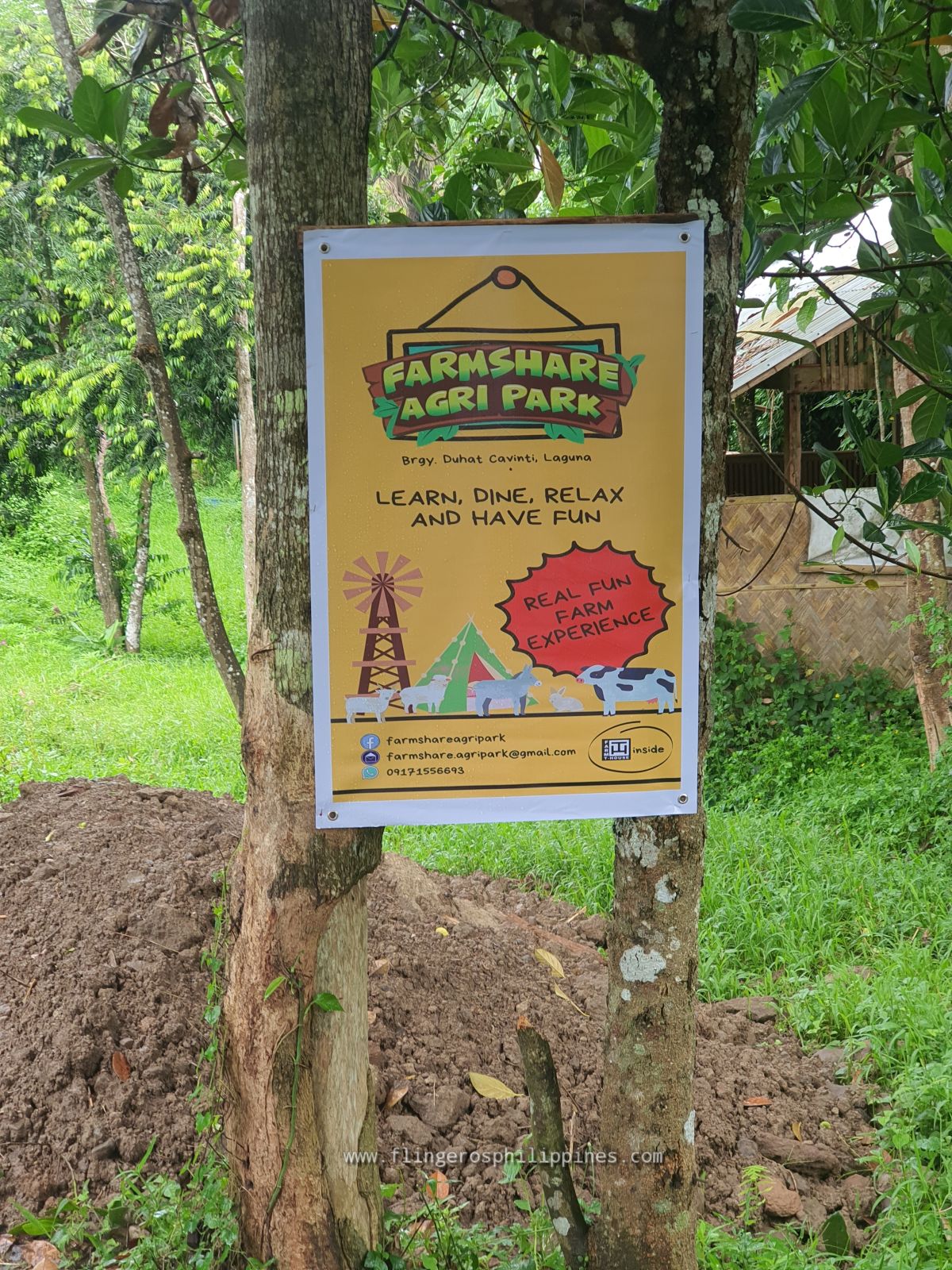 Despite the heavy rain, we were greeted by their friendly staff and the owner, Sir Bart, and a variety of Filipino delicacies, which was a great indicator of great things to expect during our visit.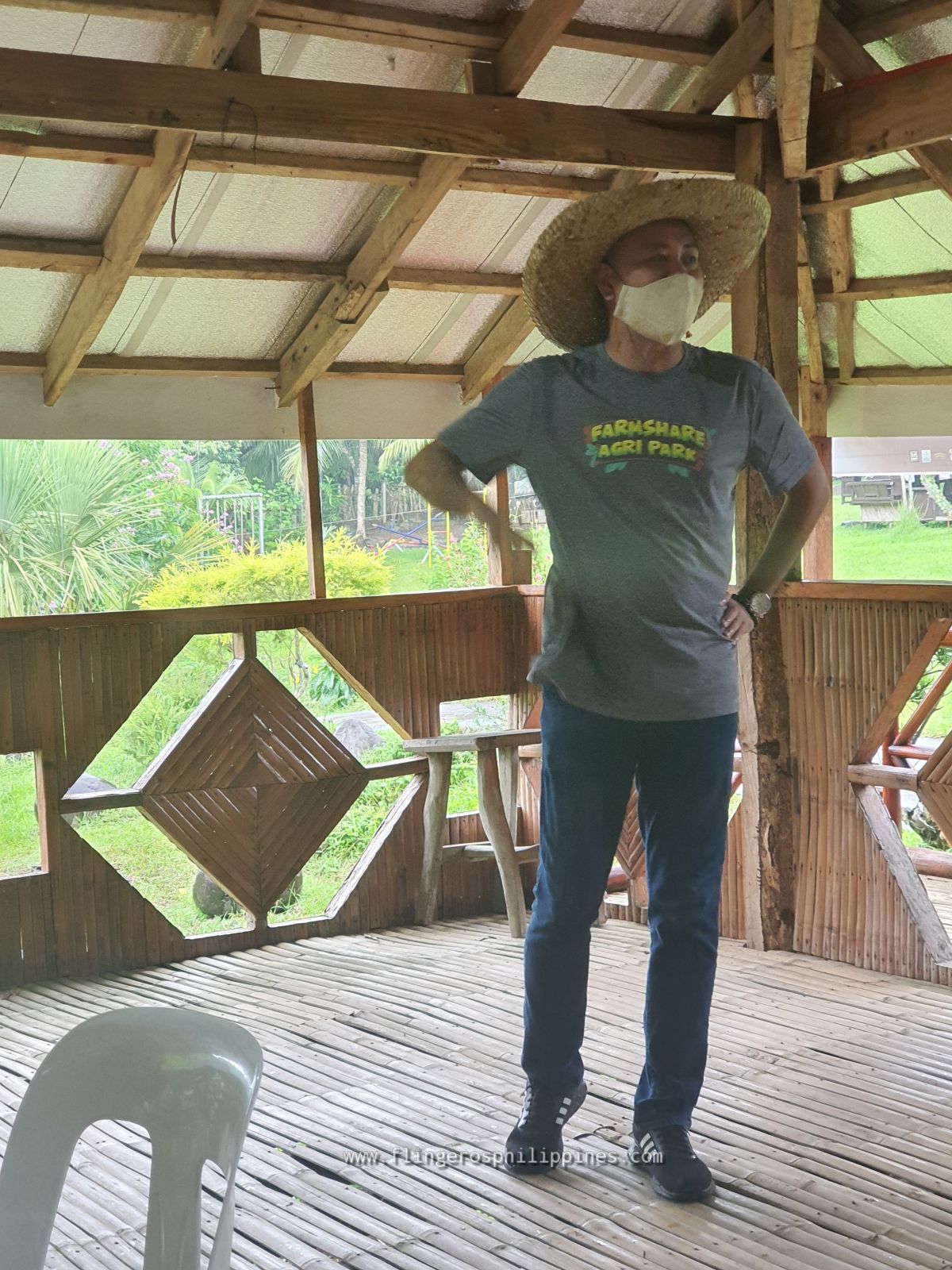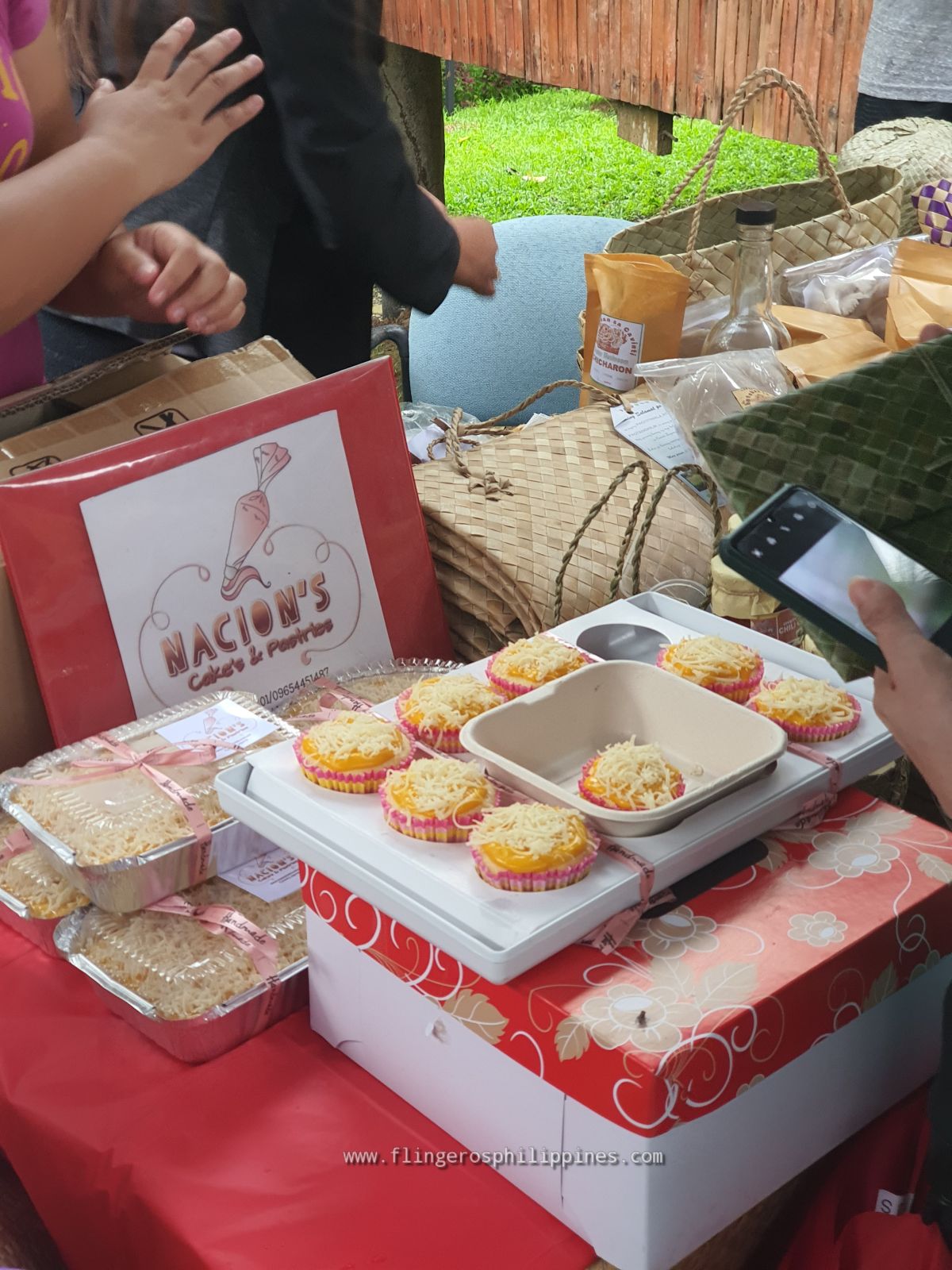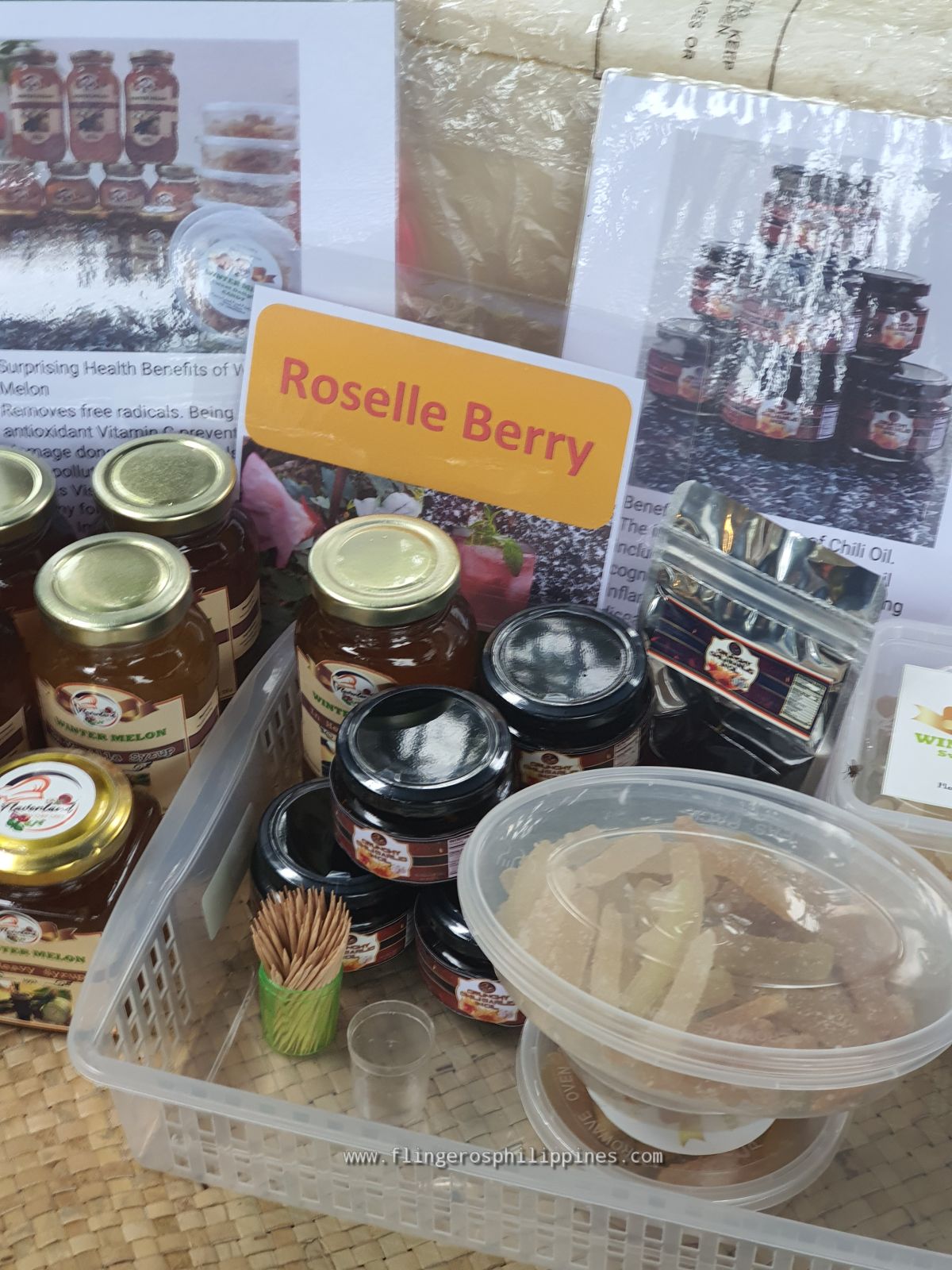 So why is it called FarmShare?
It was founded by Augusto Tengonciang (Sir Bart), which we met personally at the farm and John Paul del Rosario (Sir Paul) but the farm was built with different people involved. This was a farm built by the sharing of capital by different people, some of Sir Bart and Sir Paul's friends.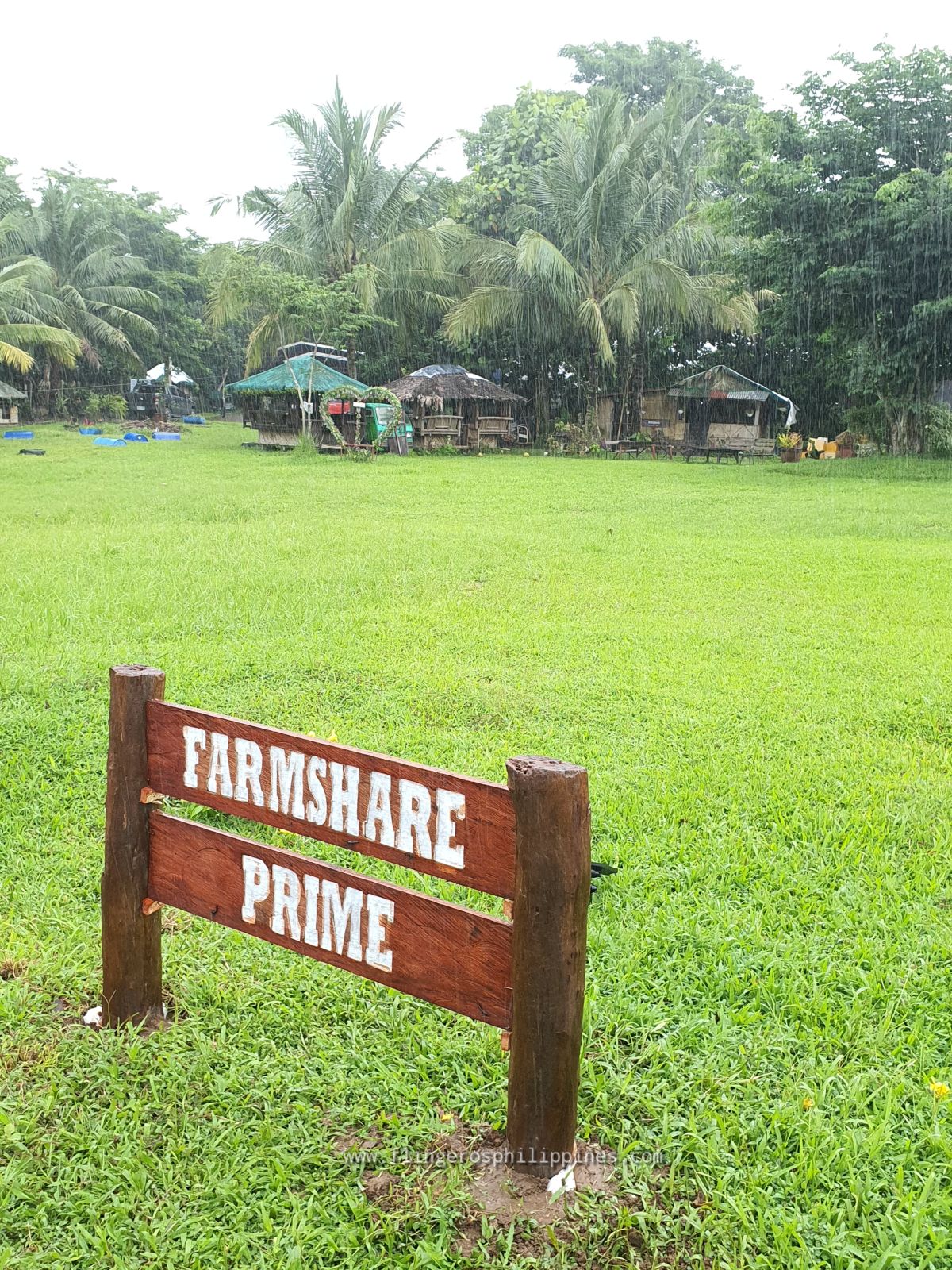 FarmShare Agri Park is just one of the many business divisions of the FarmShare Prime, it is the division which promotes agri-tourism. They have other business arms like the FarmShare Go, Cavinti Creamery, FarmShare Prime Farm School and the Farm T-House.
FarmShare Agri Park offers farm activities such as calf feeding, animal petting, cow milking, and many more. They offer guided tours to make the visit more educational and a real fun farm experience, especially for the children.
FARM-TO-TABLE LUNCH
We started the visit with a sumptuous farm-to-table lunch but with a rather eye-catching and mind-boggling menu which I would personally call a "culinary awakening" for me. Most, if not all ingredients, are found in their farm. Check these out and let me know what you think of these dishes.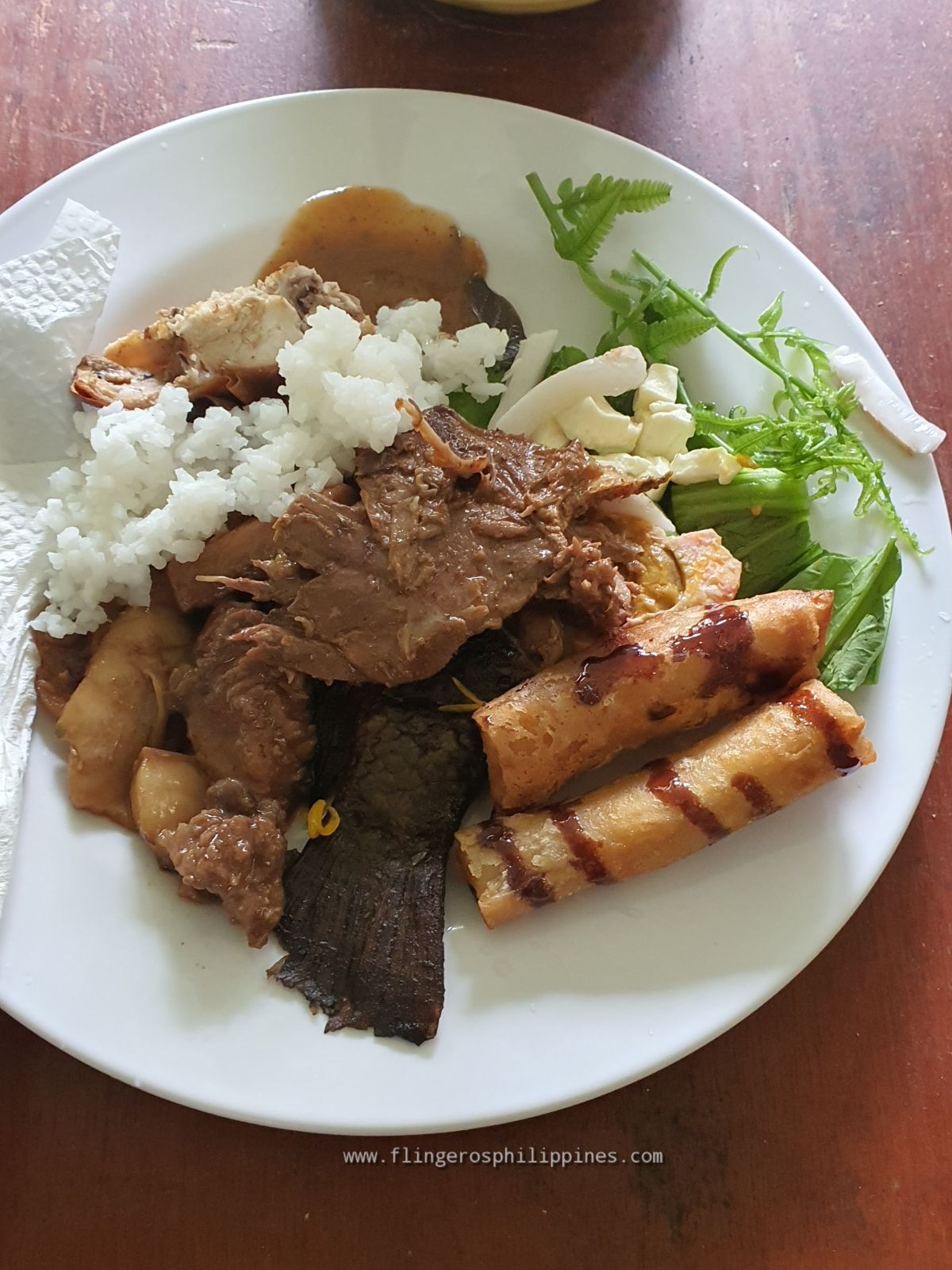 Ensaladang Pako with Kesong Puti
Pako is an edible vegetable which is called fiddleheads or "fern" in English. Nakakakiliti kainin (slightly tickles when eaten) but it has that grassy and nutty flavor that is very well complemented by their other veggies and their freshly made kesong puti (white goat/cow's cheese) and pulang itlog (salted duck egg).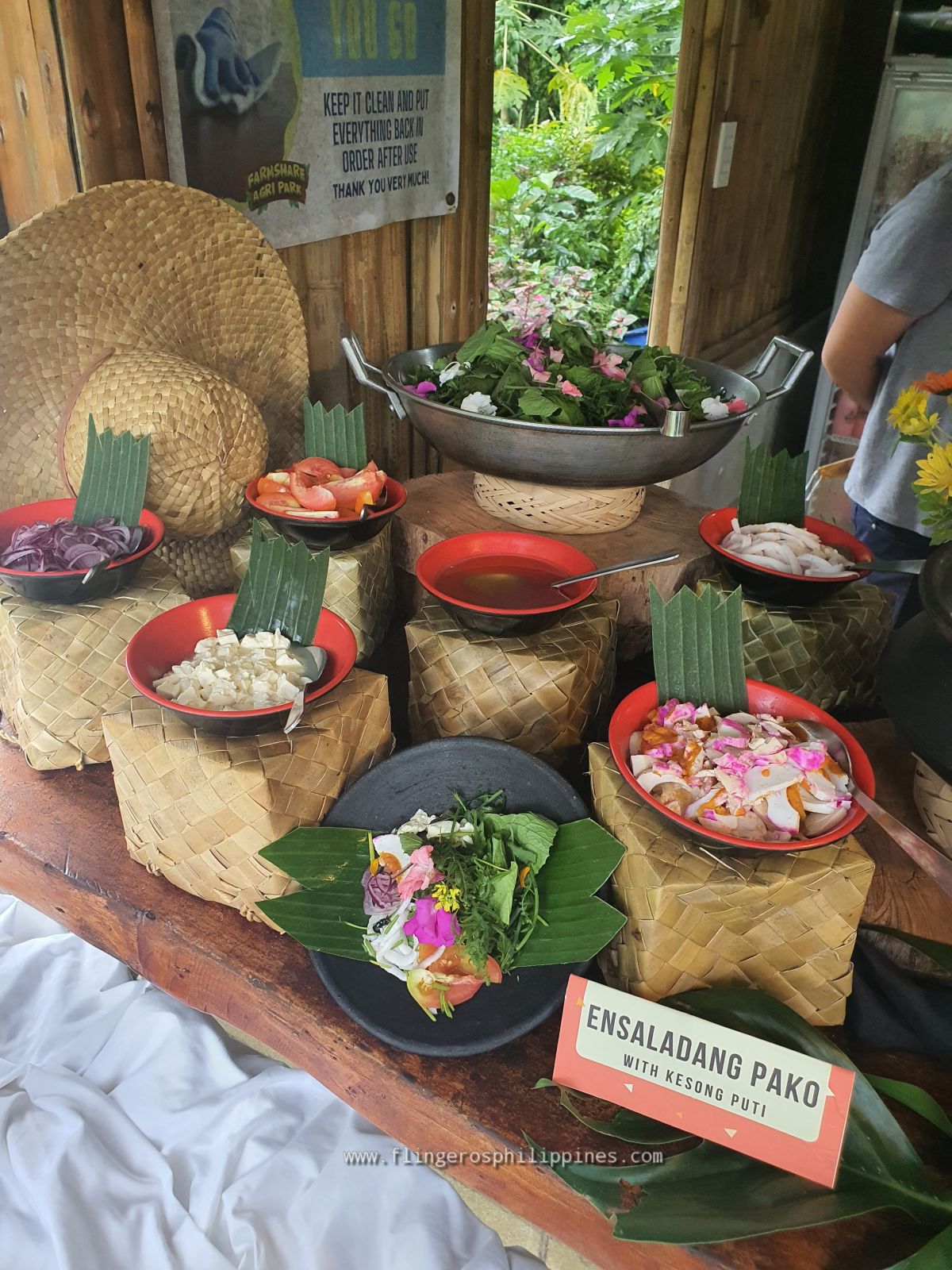 Kinulob na Itik
A signature dish of Victoria Laguna of boiled and deep fried duck. I've researched on the ingredients and they are quite simple but are really good in taking off the pungent smell of duck meat. The meat was flavorful and tastes just like chicken.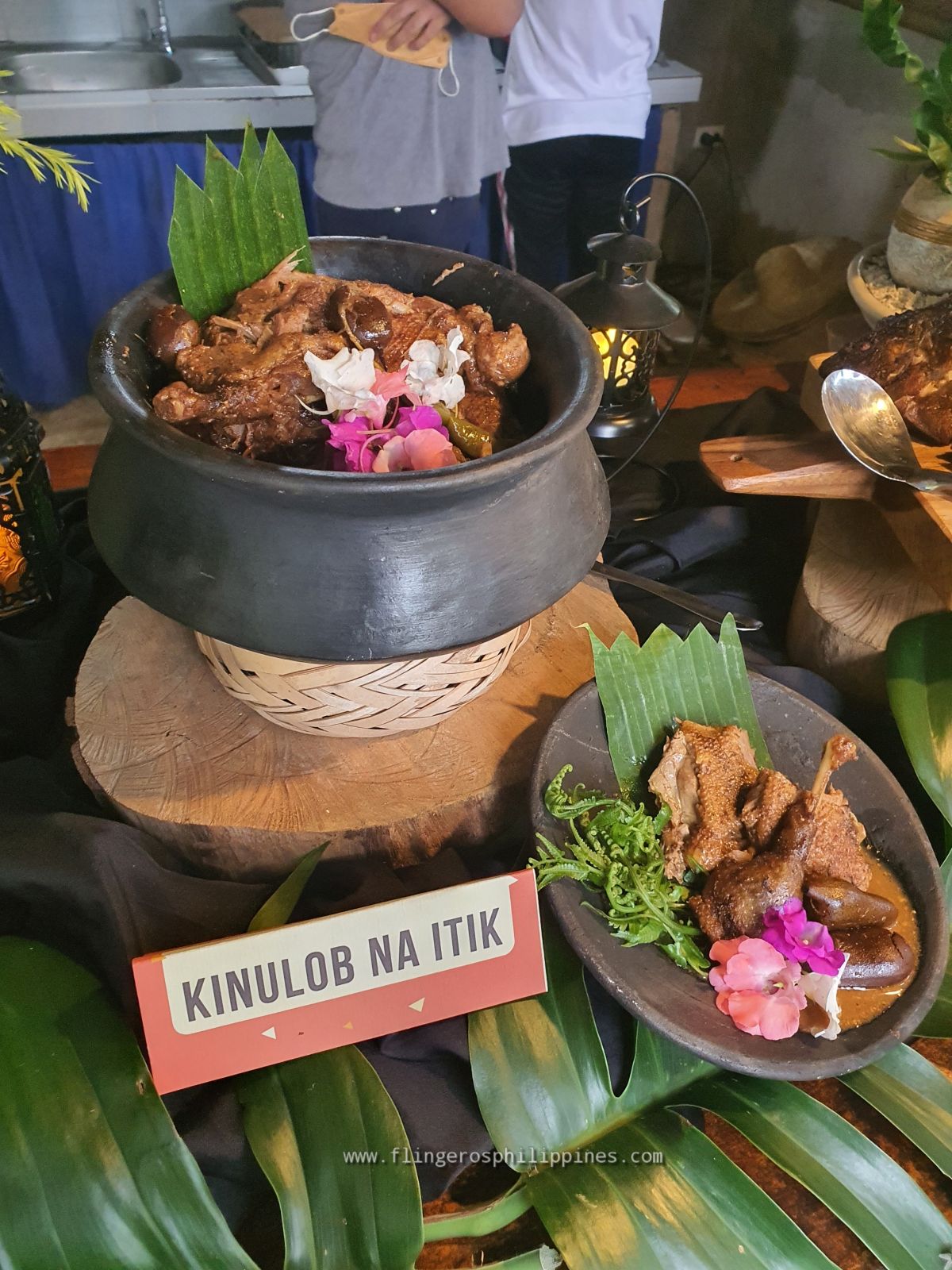 Tinapang Tilapia
I love tilapia but I never had it in tinapa (smoked) style. Love the balance of the smoky and salty and fresh taste.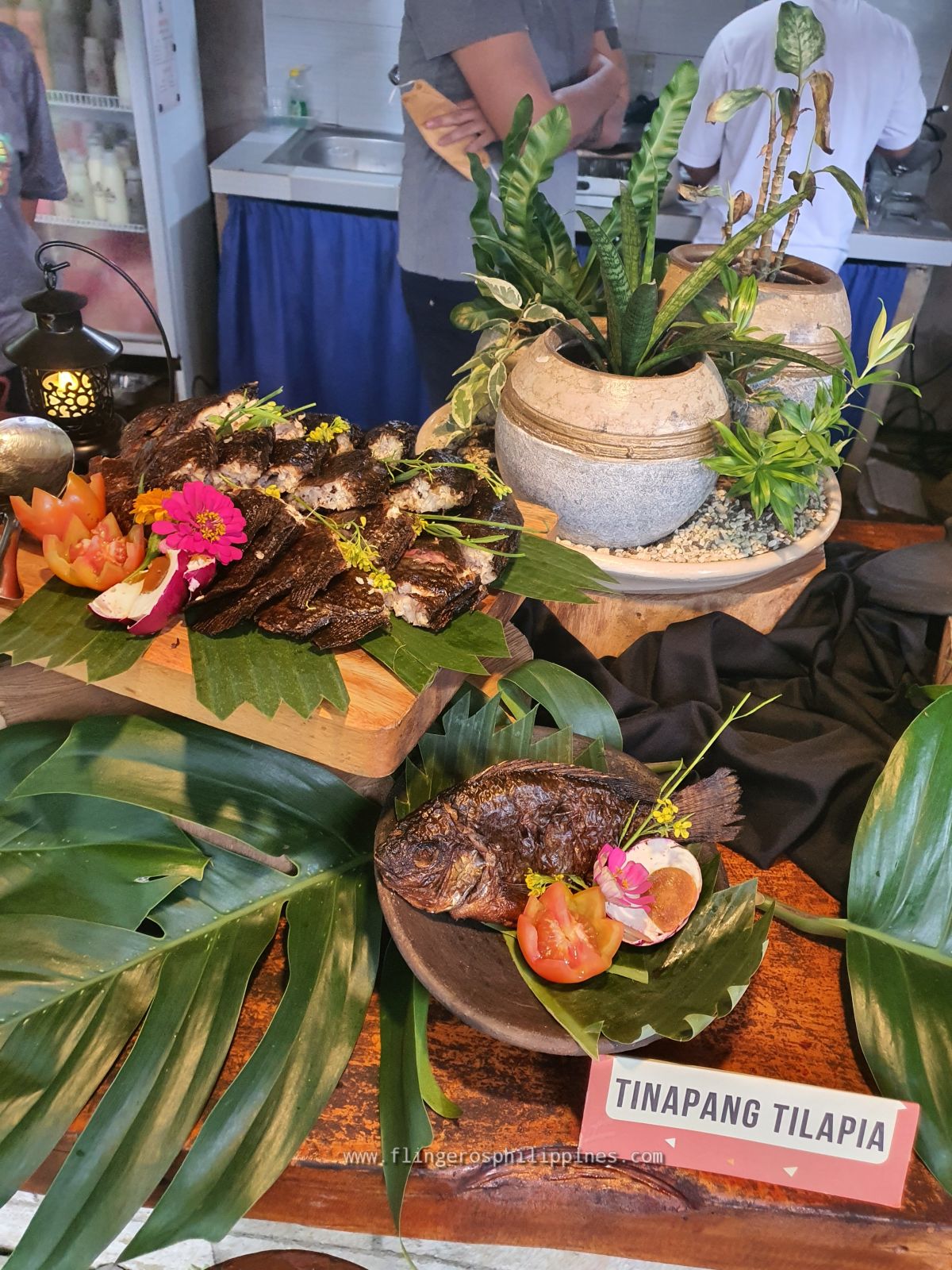 Rabbitchon
Have you tasted Rabbitchon (Roasted Rabbit)? Well, it's my first time too! You know, I am squimmish with exotic food but I had to taste this since it looks presentable enough to eat. So I had to set aside my kaartehan (whiny moments), and try it. The meat was tender and tastes like chicken but the skin was not crispy maybe because it was already cooked before we got there. During the pandemic, I heard some people investing on rabbit farms and people adding, if not replacing their meat intake with rabbit meat. Will you be tasting this?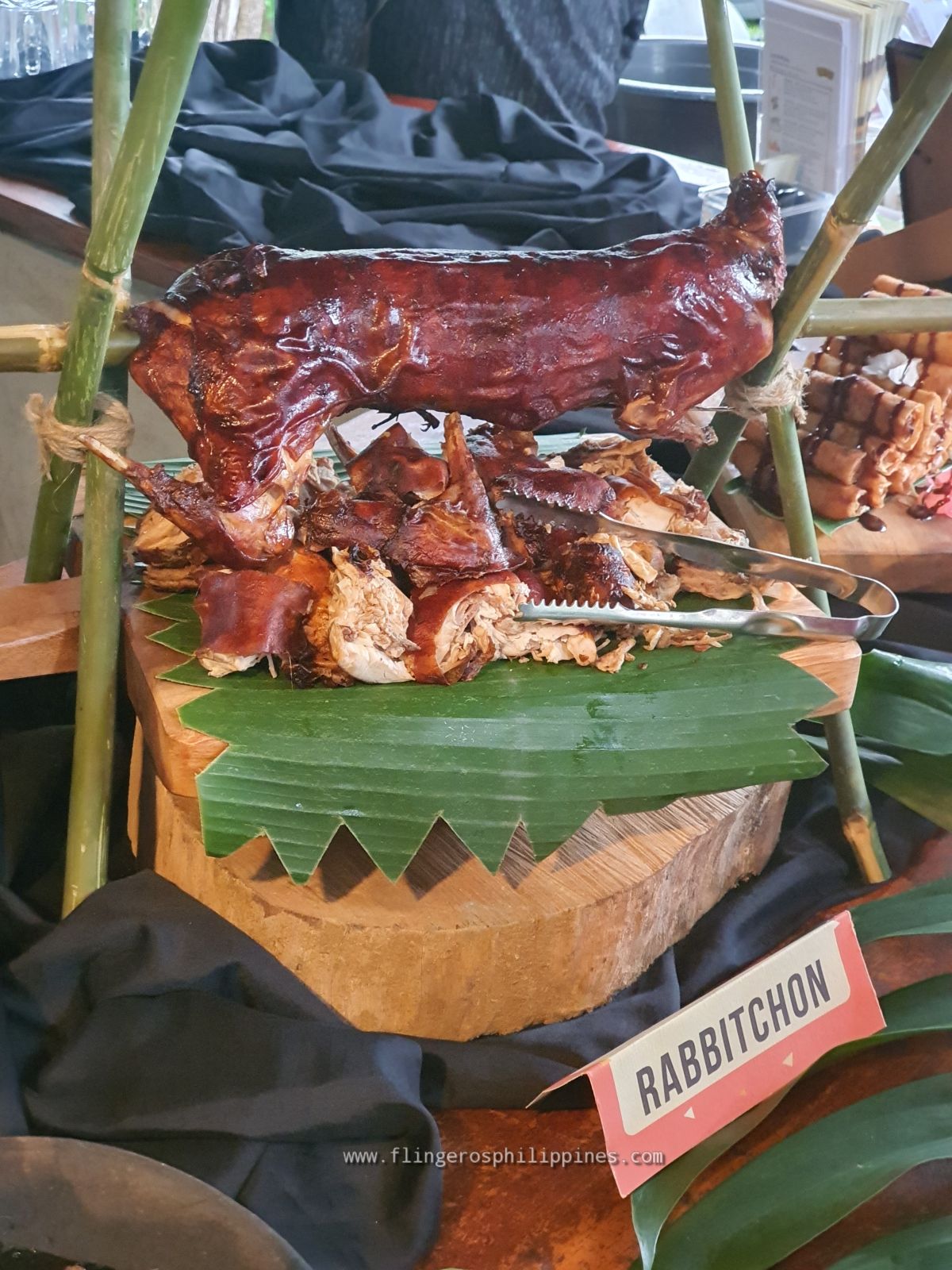 Antigong Abodo
Classic Pork Adobo cooked in coconut water. Milder than the usual adobo that we have but still has that crave-worthy aspect that will make you eat more rice. Though it makes the dish more tasty, i would appreciate it if it had less fat.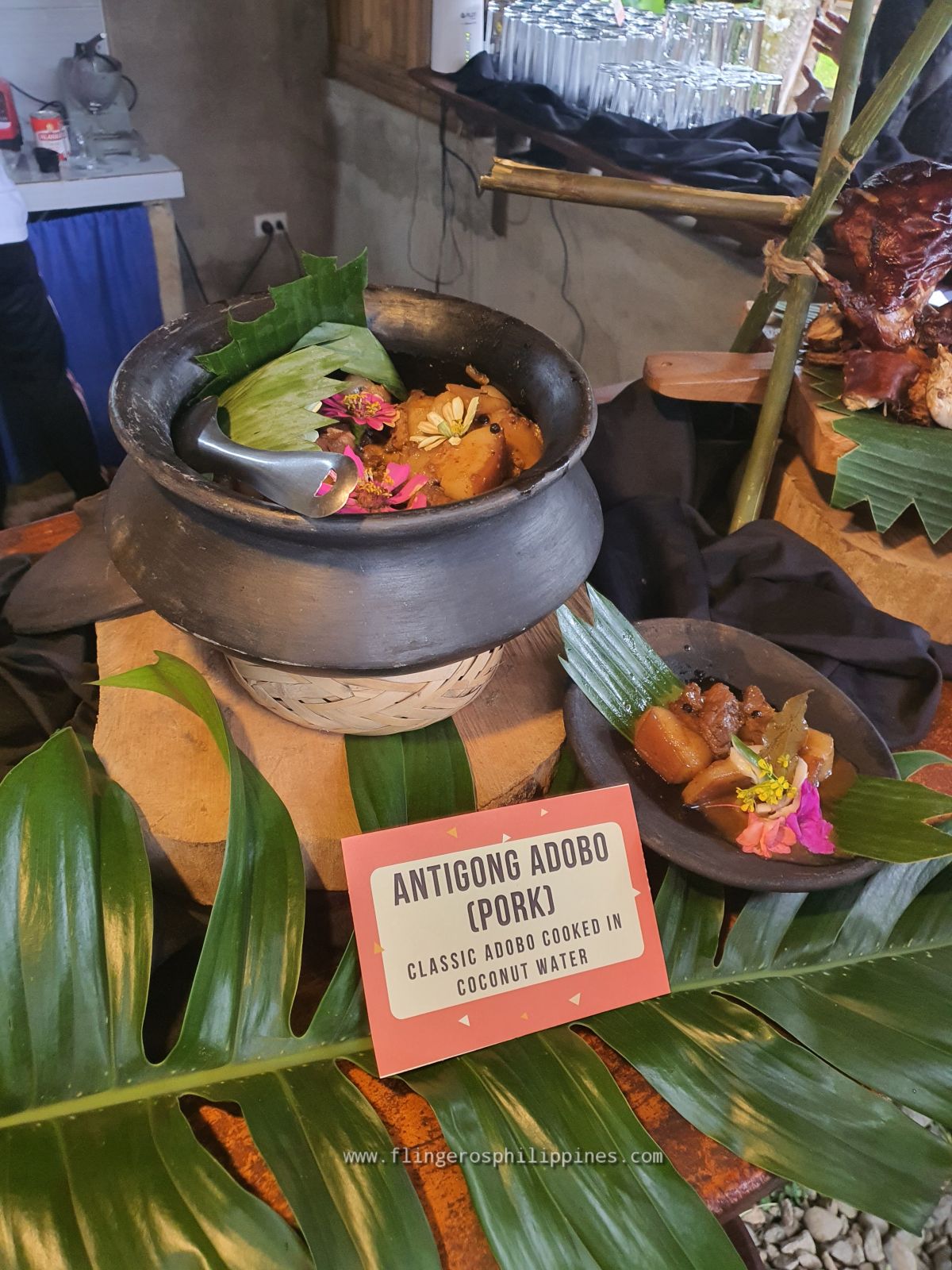 Turon ni Bart
Seems like from this part on, we would be tasting a lot of turon as this is an easy to prepare dessert that any sweet tooth would love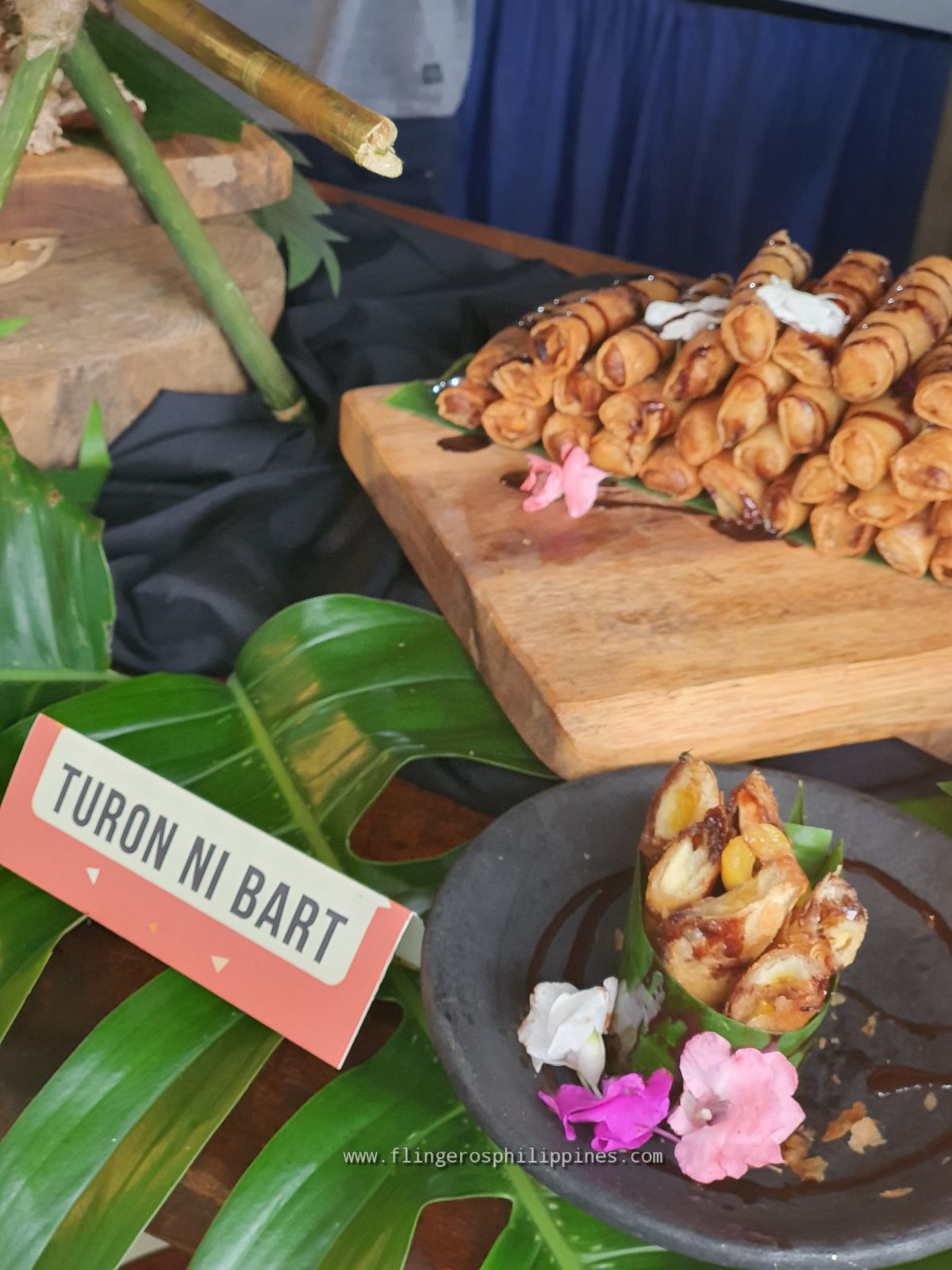 Aside from having the ingredients fresh off from their backyard, the food here tastes great and are very well presented. I am not a fan of exotic food but the name of the food and presentation in itself would make you want to try the food they are serving. Some of the dishes are native in Laguna but for Manilenos, at least, once in your life, you would be able to say that you have tried rabbit meat and how it tastes.
After our rather out-of-the-ordinary lunch, we were able to tour their farm and check out what this place has to offer.
WHAT TO DO IN FARMSHARE AGRI PARK?
MILK A COW AT THEIR MILKING PARLOR
You would be able to experience milking a cow and learn a lot during the process. Most important things to know are to clean first the udders or teats before milking and that milking does not hurt the cow but it is a relief for them.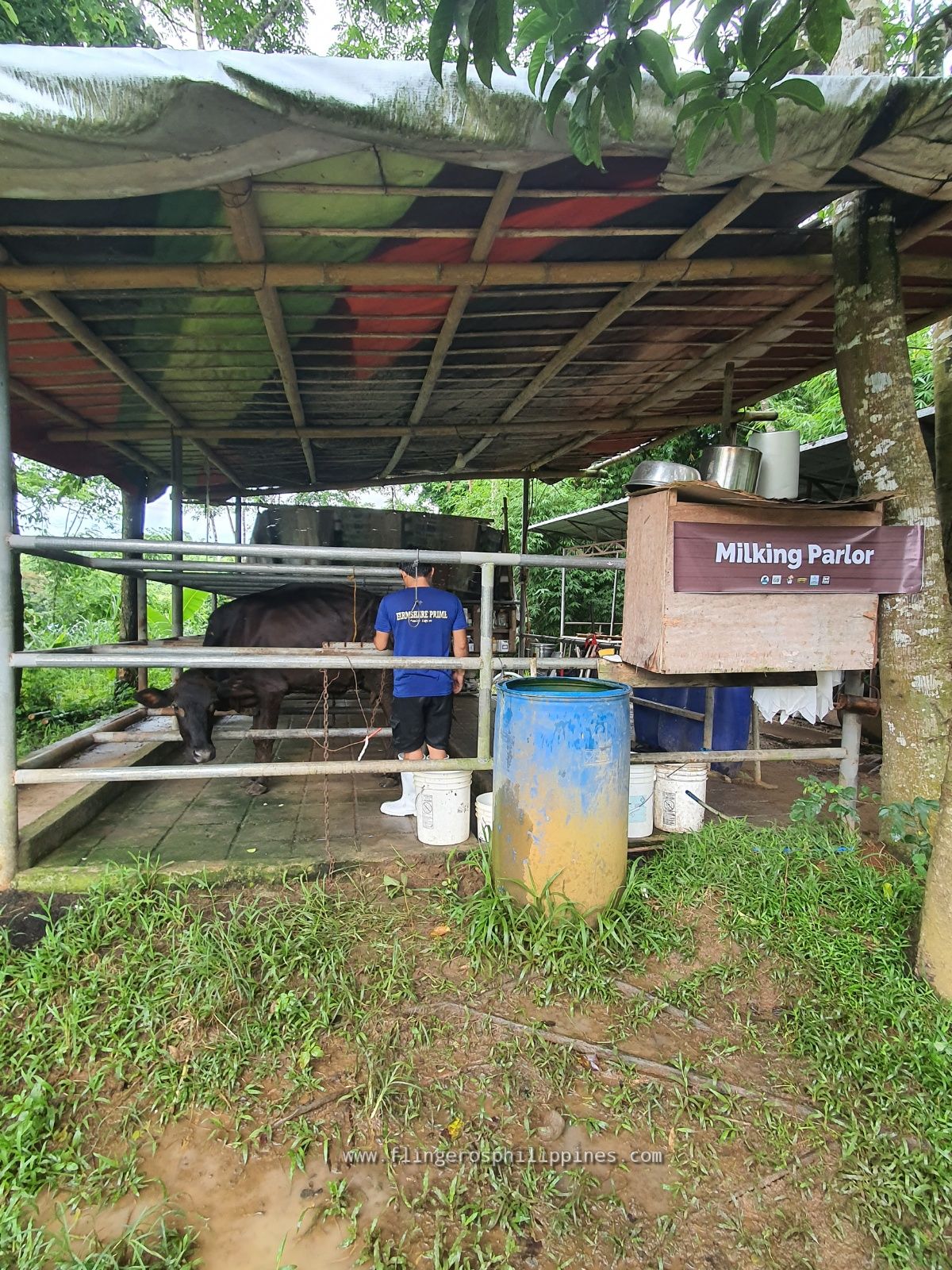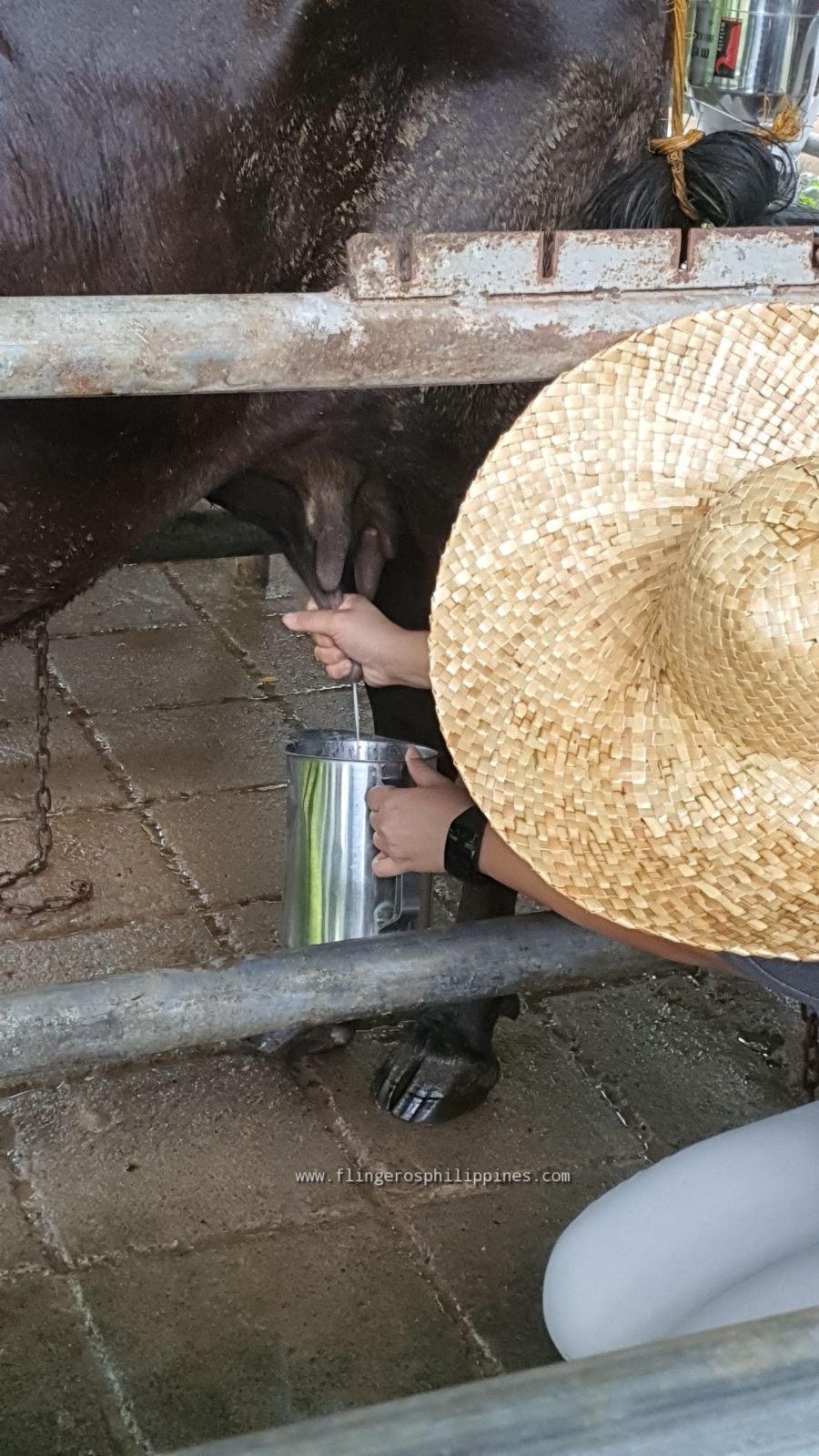 FEED THE CUTE HUNGRY CALVES OR BABY COWS

Feed milk to their adorable calves or baby cows. I say to you, these calves are so cute but they are milk monsters! They consume the milk in a matter of minutes and they suck hard that you might be pulled towards them if you don't hold your ground. It's a very fun and unique experience while the kuya tour guide gives interesting information about the calves.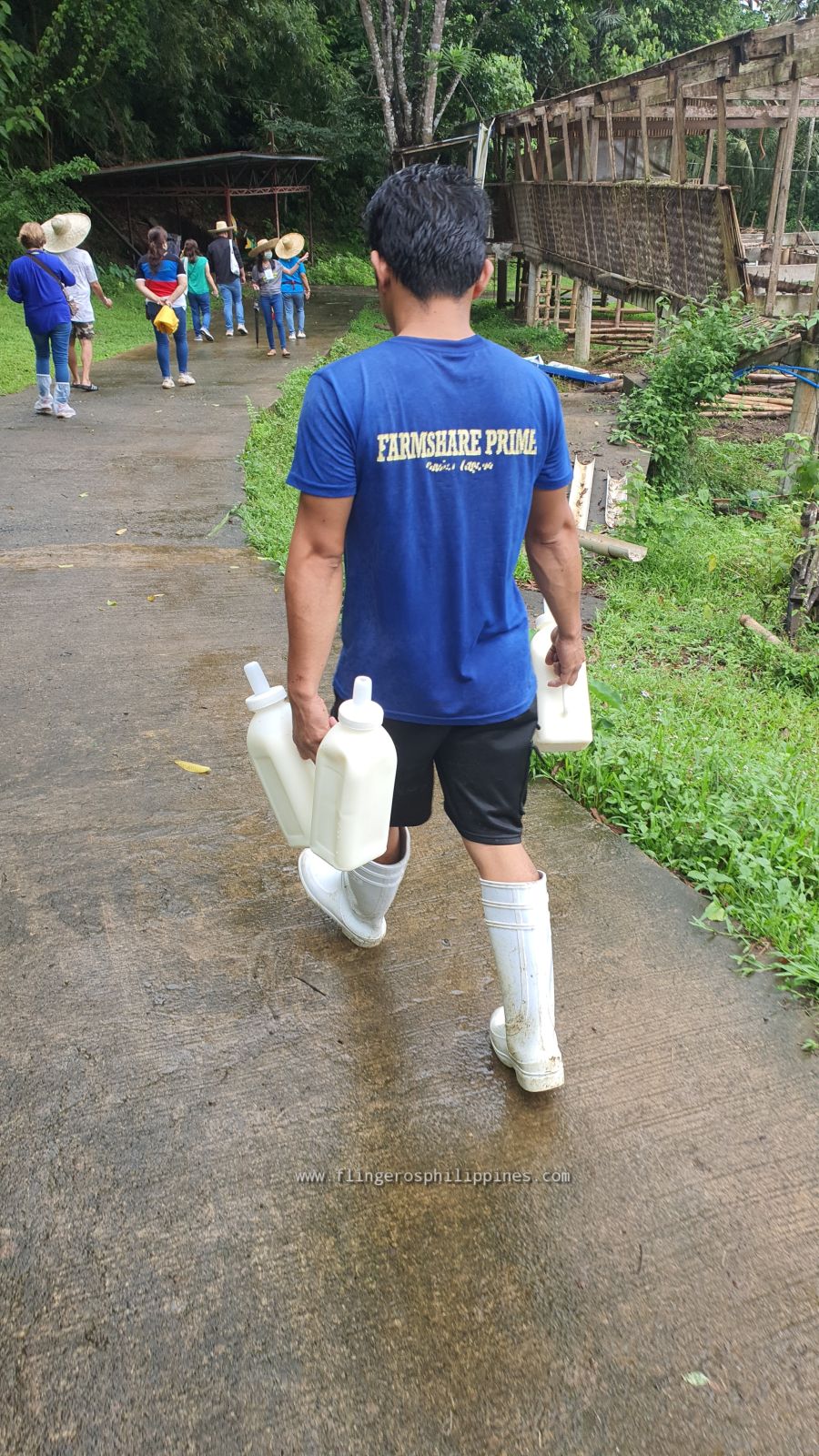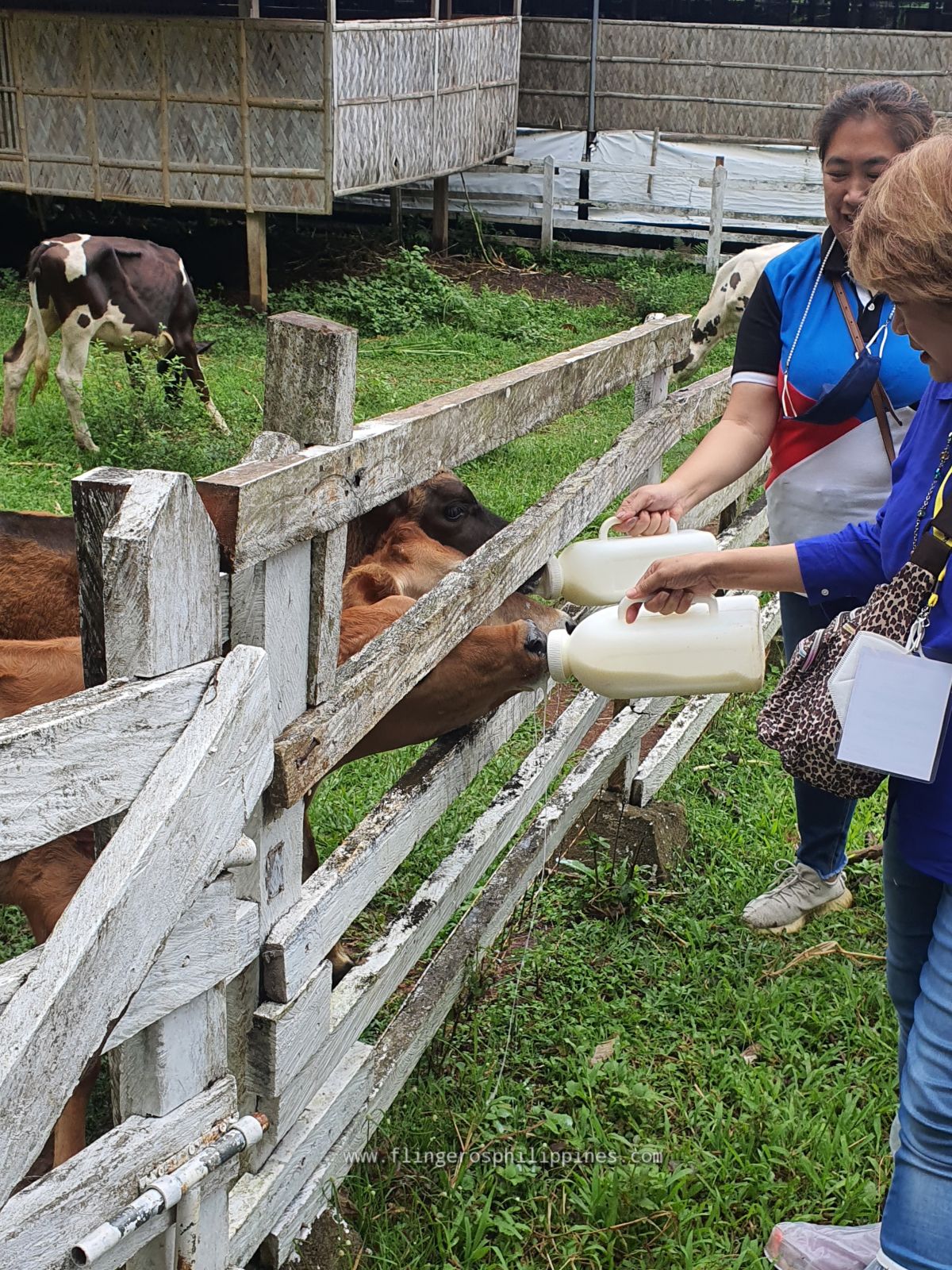 FEED THE GOATS



Feed greens to these friendly goats and their kids and learn some fun facts about goats. The farm makes sure that their food is clean and tasty because goats are picky eaters. They will often refuse to eat hay that has been walked on or lying around loose for a day. With this, I tried to research some fun facts about goats and found them quite interesting like Goat meat is the most consumed meat per capita worldwide, The life span of a goat is about that of a dog, each kid has a unique call, and along with its scent, that is how its mother recognizes it from birth – not by sight.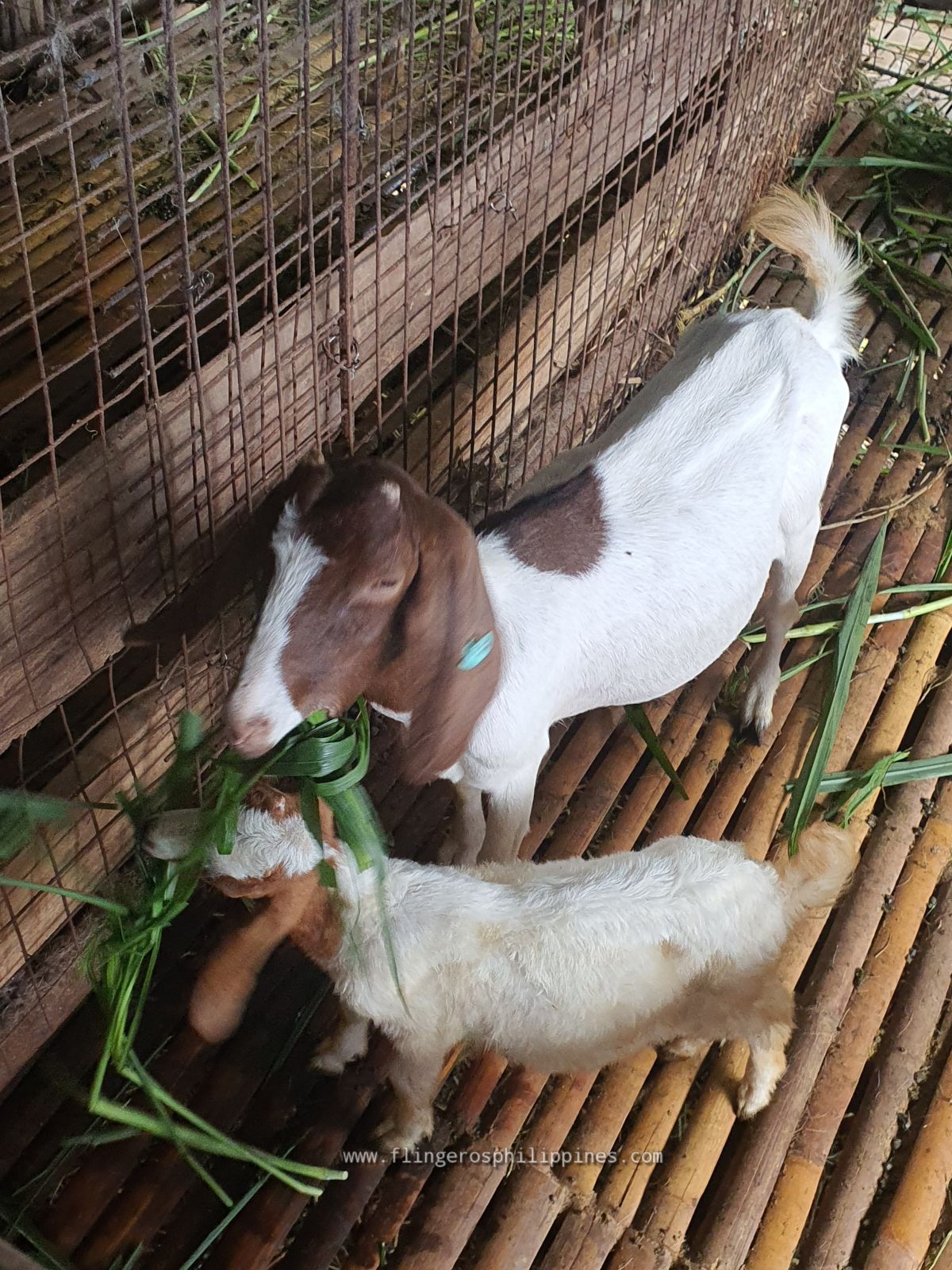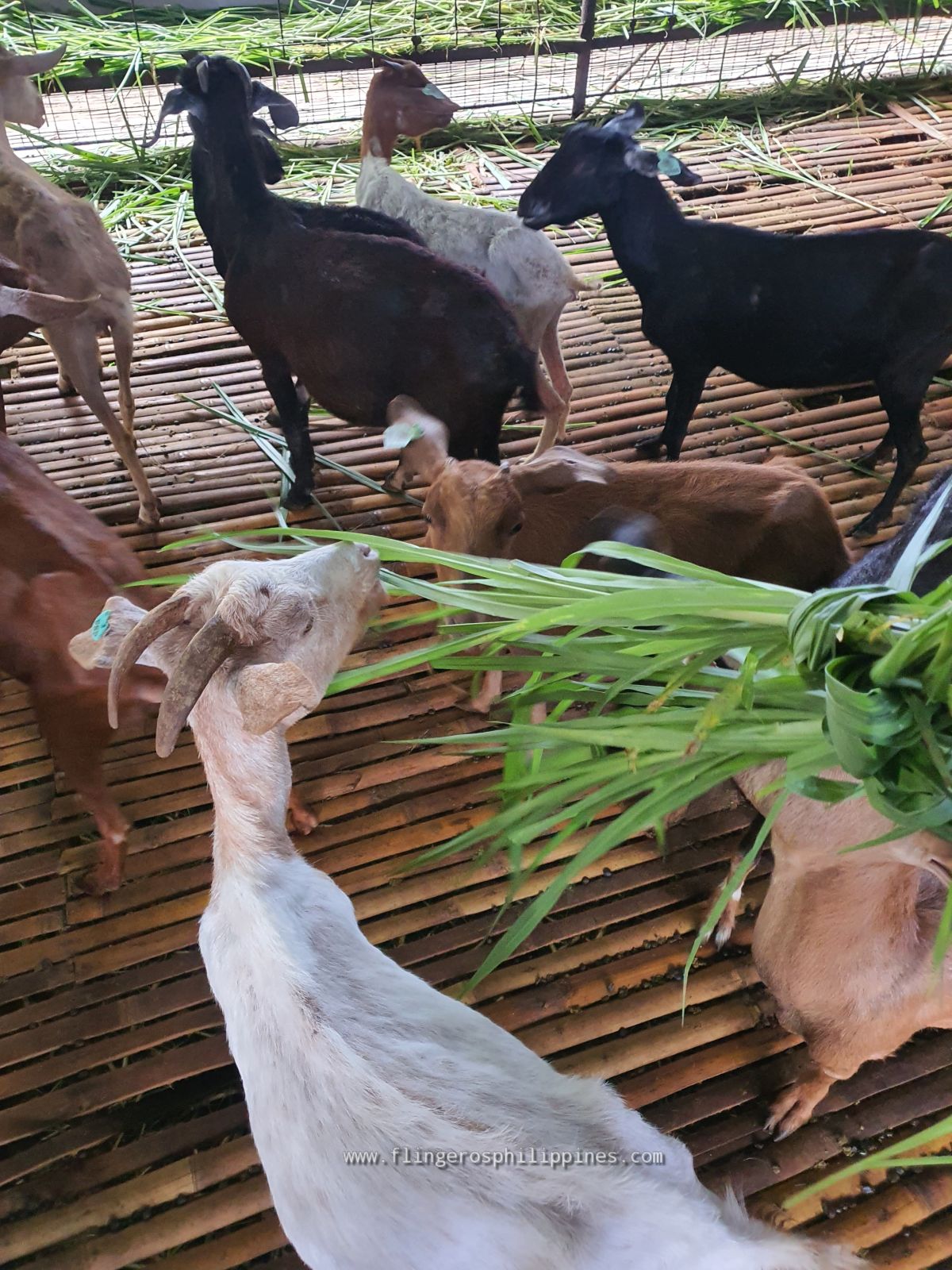 VISIT THE RABBIT FARM



We usually have rabbits as pets at home but now. more and more people are trying to build rabbit farms for trade and for their meat. I think rabbits are easy to breed and their feeds are not that costly. Their meat taste like chicken so there is really a potential market here, you just got to be open-minded. But keep that thinking aside when you visit their rabbit farm since you will be enamored by the cuteness of these little hoppers specially their 'kits' or baby bunnies. You may pet and feed some of these cuties.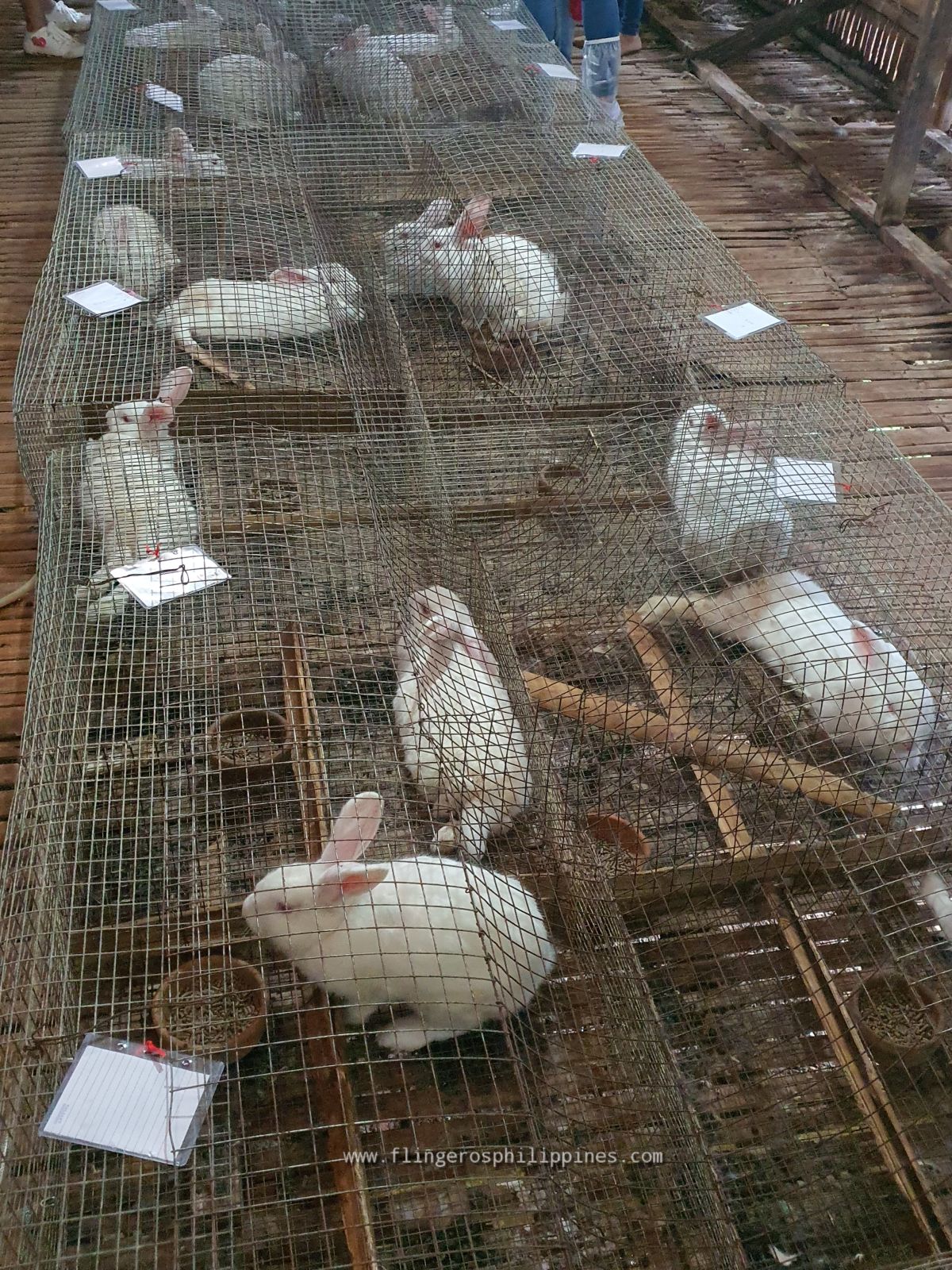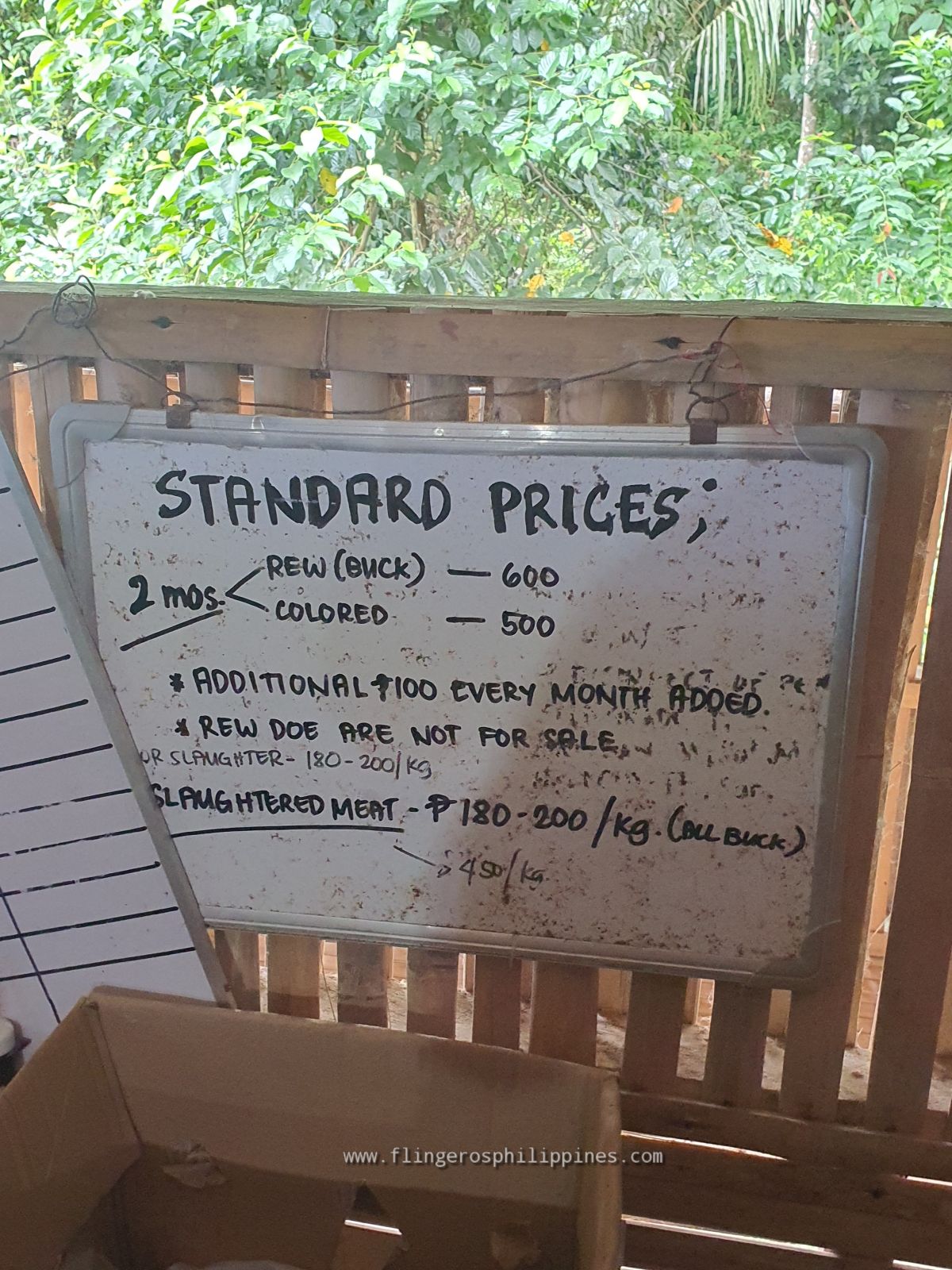 CHECK OR RENT ONE OF THEIR T-HOUSES



Have you seen those tiny houses in your fave home and garden TV shows? Then this is your chance to see one or even try one! Their T-Houses or Tiny Houses are very cute and modern, it's like your modern oasis inside a farm oasis, one of the perfect staycations I can imagine. More info here: https://www.facebook.com/Farm.T.House/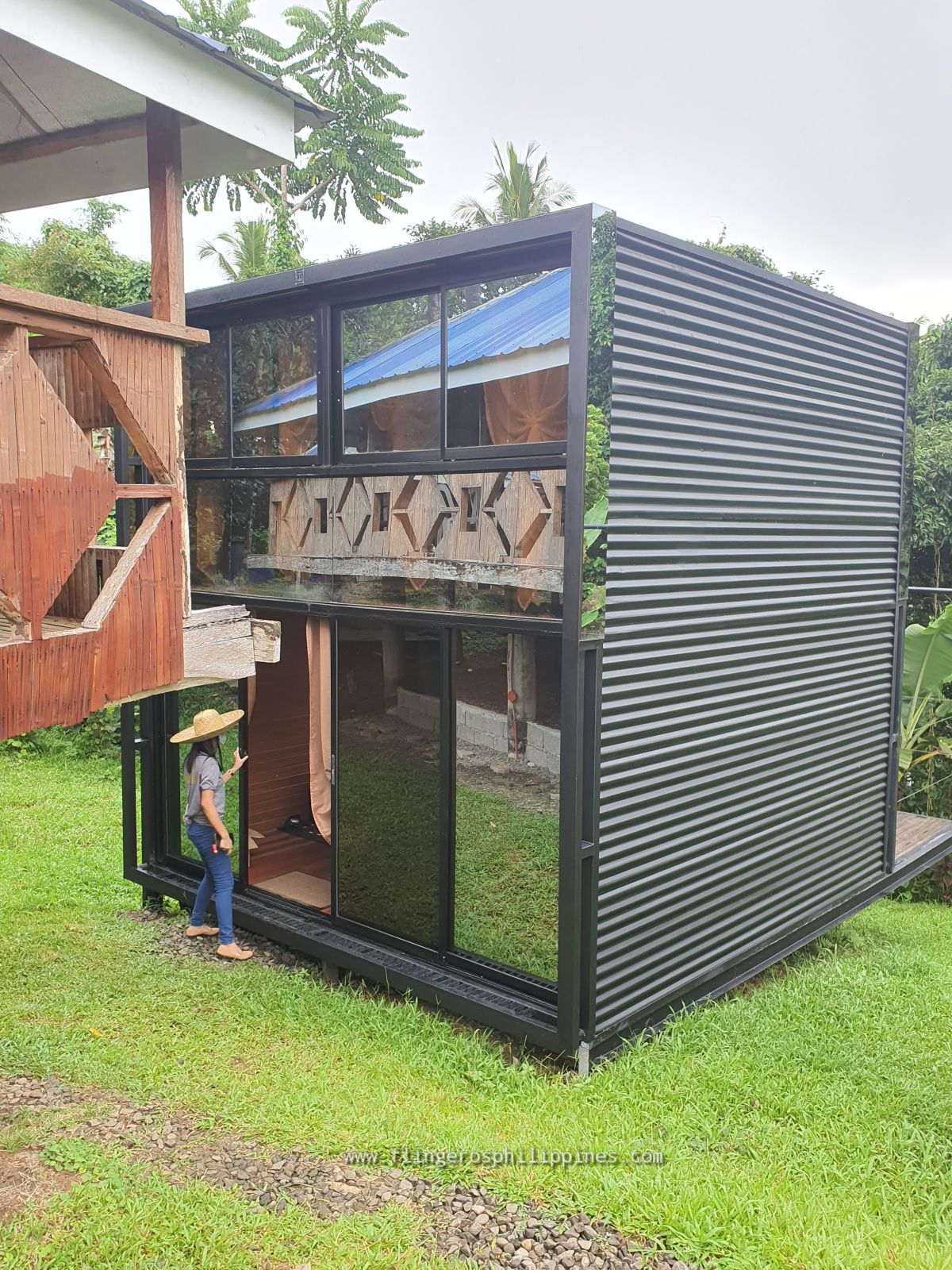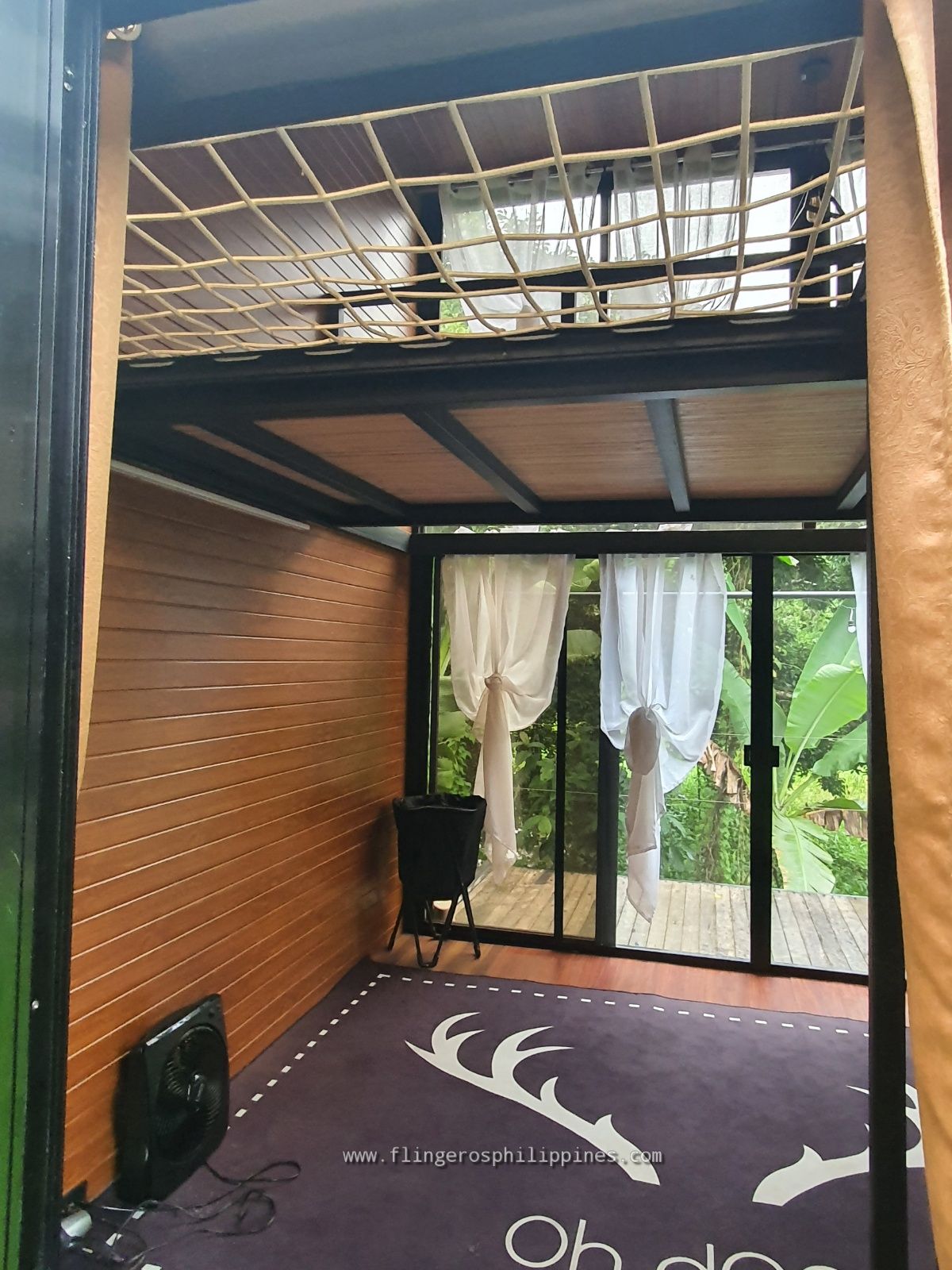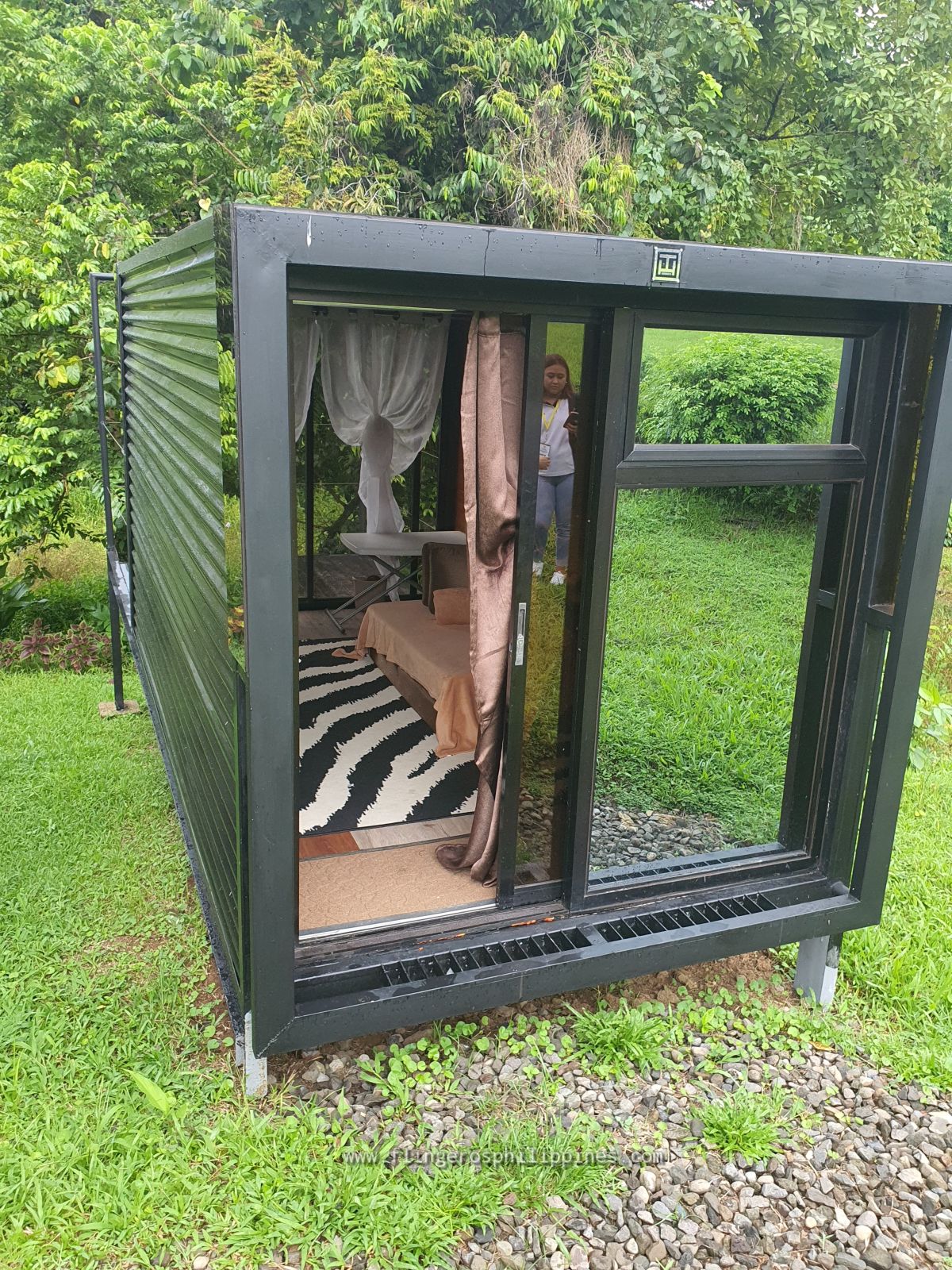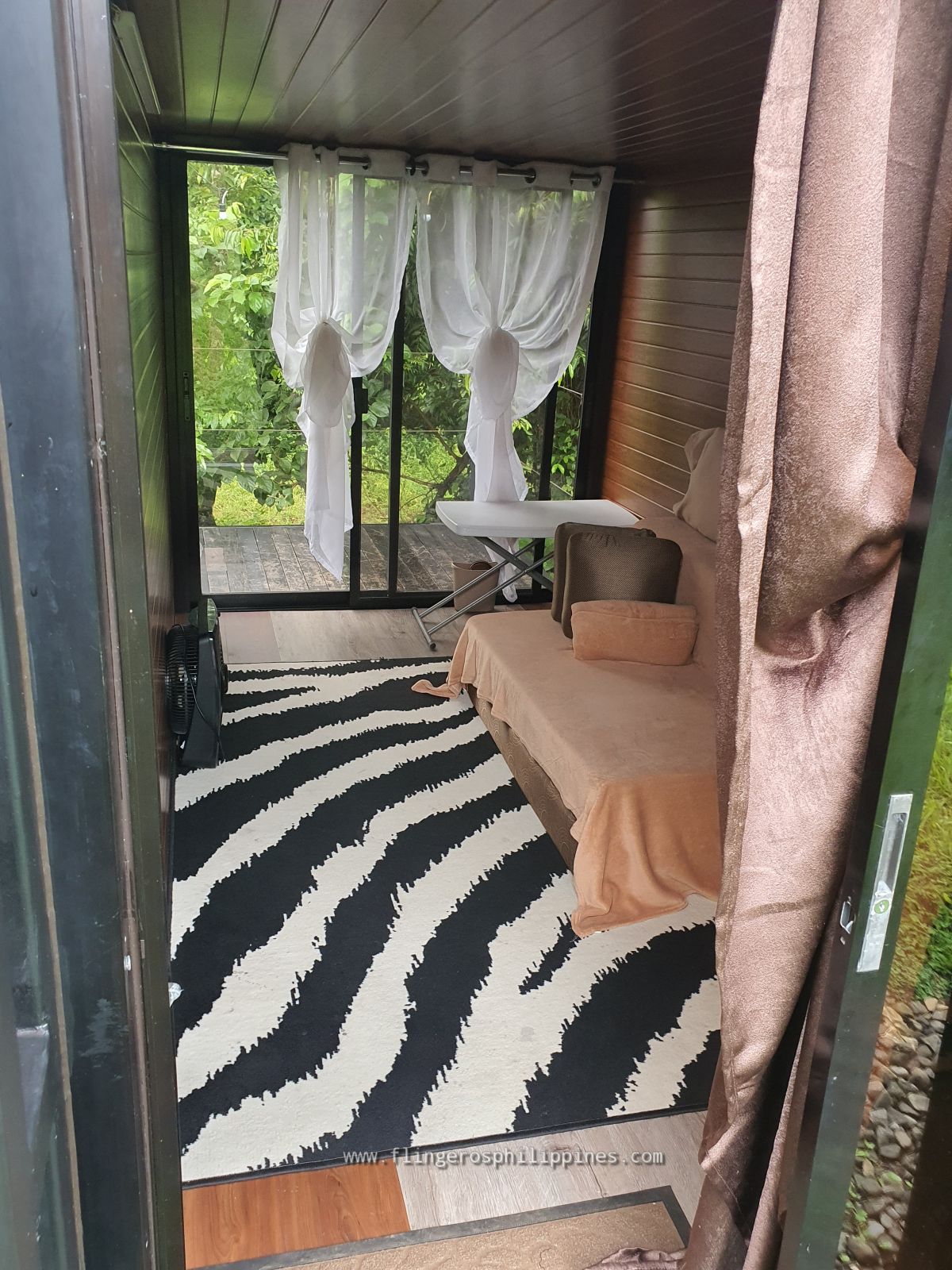 BINGE ON YUMMY CAVINTI CREAMERY PRODUCTS



So, this is one of my fave since I am a sucker for chocolate drinks. Milk fresh from their farm's milking parlor from their cows. Loaded with nutrients and great for children and the children-at-heart. They have different flavors as well: Fresh Milk, Choco Milk, French Vanilla, Greek Frappé Coffee, Milk Tea Okinawa, Matcha Milk, and Strawberry Milk. Available in 300 mL, 500 mL, 1 L bottles. More info here: https://www.facebook.com/CavintiCreamery/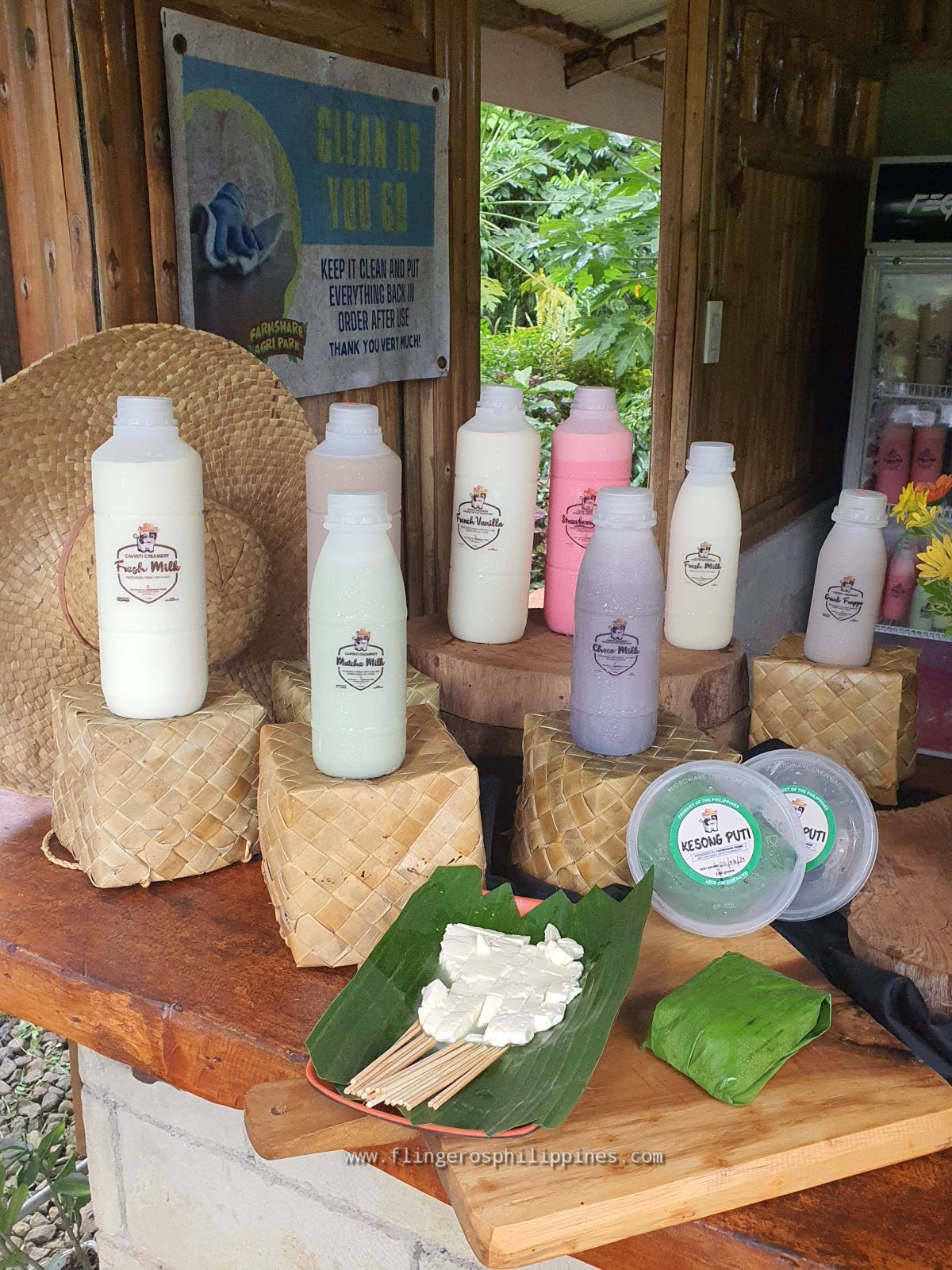 CHECK THEIR ONLINE STORE



Aside from their yummy milk and flavored milk, they also sell kesong puti, suka ni iska, goat meat and rabbit meat. You may check them at: https://farmshare-go.myshopify.com/.
FarmShare Agri Park gives us a glimpse of a farm life and a great destination for farm-to-table culinary awakening. Aside from getting to try and enjoy different Filipino dishes which showcase the ingenuity of the people of Laguna, they also teach us on how to take care of our surroundings and the animals within it since these will have a greater impact on our way of living. This farm will surely be enjoyed not only by adults but also by by children and generations to come.
FARMSHARE AGRI PARK
=====================
LOCATION: Brgy. Duhat 4013 Cavinti, Philippines
Google maps: https://goo.gl/maps/nXwfJTw25xkXPM1P7
MENU: Fresh and organic farm-to-table cuisine. They also offer exotic dishes like Rabbitchon or Lechon na Rabbit, Kinulob na Itik and dishes with mysterious names like Antigong Adobo, Kinulob na Itik, etc.

HOURS: 7:30 AM – 4:30 PM

To know more about FarmShare Agri Park, follow their social media accounts:
FACEBOOK: https://www.facebook.com/fsagripark/
INSTAGRAM: https://www.instagram.com/fspagripark/
CONTACT: 0969 020 5523

EMAIL: farmshare.agripark@gmail.com
#FarmShare #FarmSharePrime #FarmShareAgriPark #AgriTourismFarmSite #DOTCalabarzon #DiscoverCALABARZON #GastronomyTourism #CulinaryTourism #FarmToTableExperience #SafeTravelPH #ItsMoreFunWithYou #ItsMoreFunInThePhilippines #EatsMoreFunInThePhilippines