- Advertisement -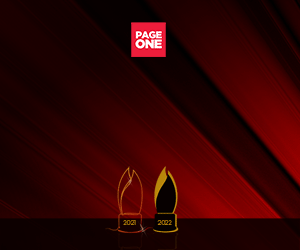 Found this Chinese restaurant along Valero Street in Salcedo Village, Makati. They specialize in Cantonese and Hong Kong style cuisine from Hunan and Guangdong in China.
Checking the menu, honestly, all I know was clay pot, dumplings, plain rice and egg and as far as I know, the clay pot that I can remember is a 3 cup chicken I ordered from a dfferent restaurant. As my knowledge of Cantonese dishes is limited, I was excited to come in and try their dishes.
(F)OOD:
They have 15 claypot rice dishes to choose from and last July, they celebrated their 1st Anniversary and launched 4 NEW Claypot rice dishes. For the serving, I can say that the price is worth the food I ordered. They were all filling and had a unqiue flavor for each clay pot rice.
CLAYPOT
Braised Beef Brisket
This was my order and I love the tender beef pieces. There is a little hint of spice that gives it more satisfying to eat for me.
Steamed Multiple Preserved Ham
I love this dish! It was so flavorful over that hot rice! I was just hoping that there would be thicker pieces of the meat but after finishing one, I understood the current serving size.
Eggplant With Minced Pork
I almost always order viands with fried or grilled eggplant and this dish did not disappoint! I love the combination of the spiciness of the sauce and the savory pork.
Spareribs with Black Bean Sauce
The spareribs was tender and the black bean sauce was really absorbed by the meat making it flavorful.
Here are some of the other claypot dishes but I wasn't able to taste them, they all look inviting but I was already full from the breakfast dishes and from my own claypot:
Pork Belly Stir-Fried Long Beans
Stir-Fried Squid with Soy Sauce
Mushroom and Chicken, Chicken Drumstick, Cumin Beef
Aside from Clay Pot Rice, Fantaste offers other yummy dishes.
BREAKAST
Cantonese Steamed Vermicelli Roll
This dish is flavorful and very filling. It looks and tastes like scrambled egg.
Fried Noodles with Three Shreds
Love how filling this noodle is because of the pieces of meat that taste like spam and the other vegetables and meats in it.
They also offer soup and a lot of drinks that I only found in this store and I would like to taste the next time I visit them.
SOUP
Pork Stomach With Chicken Soup, Coconut With Chicken Soup and Duck Soup
DRINKS
(A)MBIENCE:
I love their facade, it gives you a taste of what's inside with the double French doors and large glass windows. The signage making it obvious that it's a Chinese restaurant because of the Chinese characters and the cute logo that somewhat resembles a popular character from a popular cartoon movie series.
The place has two floors of seating and has mostly wooden interiors, simple yet very comfortable.
Just can't seem to get over on how cute the character on their logo is.
They also have sectional couches for a more semi-private seating option.
(B)UTLER SERVICE:
I had no problems with the service and our food and requests came out on time.
LOCATION: CS4 GF Easton Place Condominium 118 Valero St., Salcedo Village, Brgy. Bel-Air, Makati City
For more information on Fantaste, follow them on their social media accounts:
WEBSITE: www.fantasteph.com
FACEBOOK: Fantaste Restaurant
INSTAGRAM: @fantaste_restaurant