- Advertisement -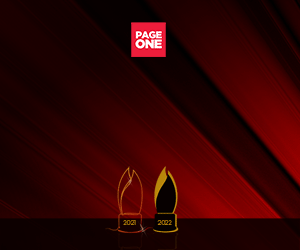 Grand Hyatt Manila invites everyone to #DineAtHome and savour delectable, worldly cuisines from The Grand Kitchen, No. 8 China House, and Florentine.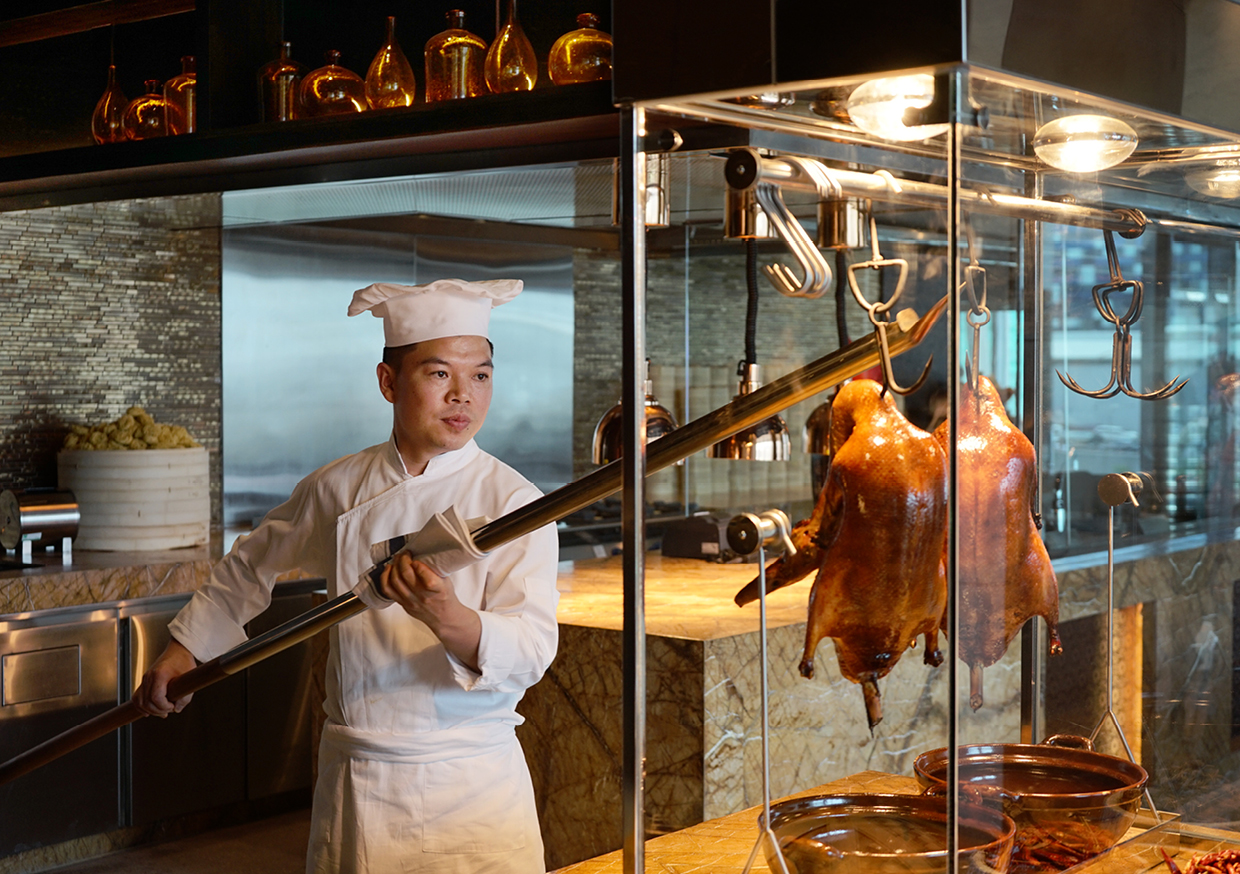 While Metro Manila remains under Modified Enhanced Community Quarantine, the 5-star hotel's teams of esteemed chefs and F&B professionals continue to work hard and bring culinary delights to patrons. Whether it be for family dinners, birthdays, corporate meetings, virtual events, coffee breaks, or to simply satisfy sweet cravings, Grand Hyatt Manila delivers exceptional menus that truly live up to the standards of world-class dining.
Feasts for six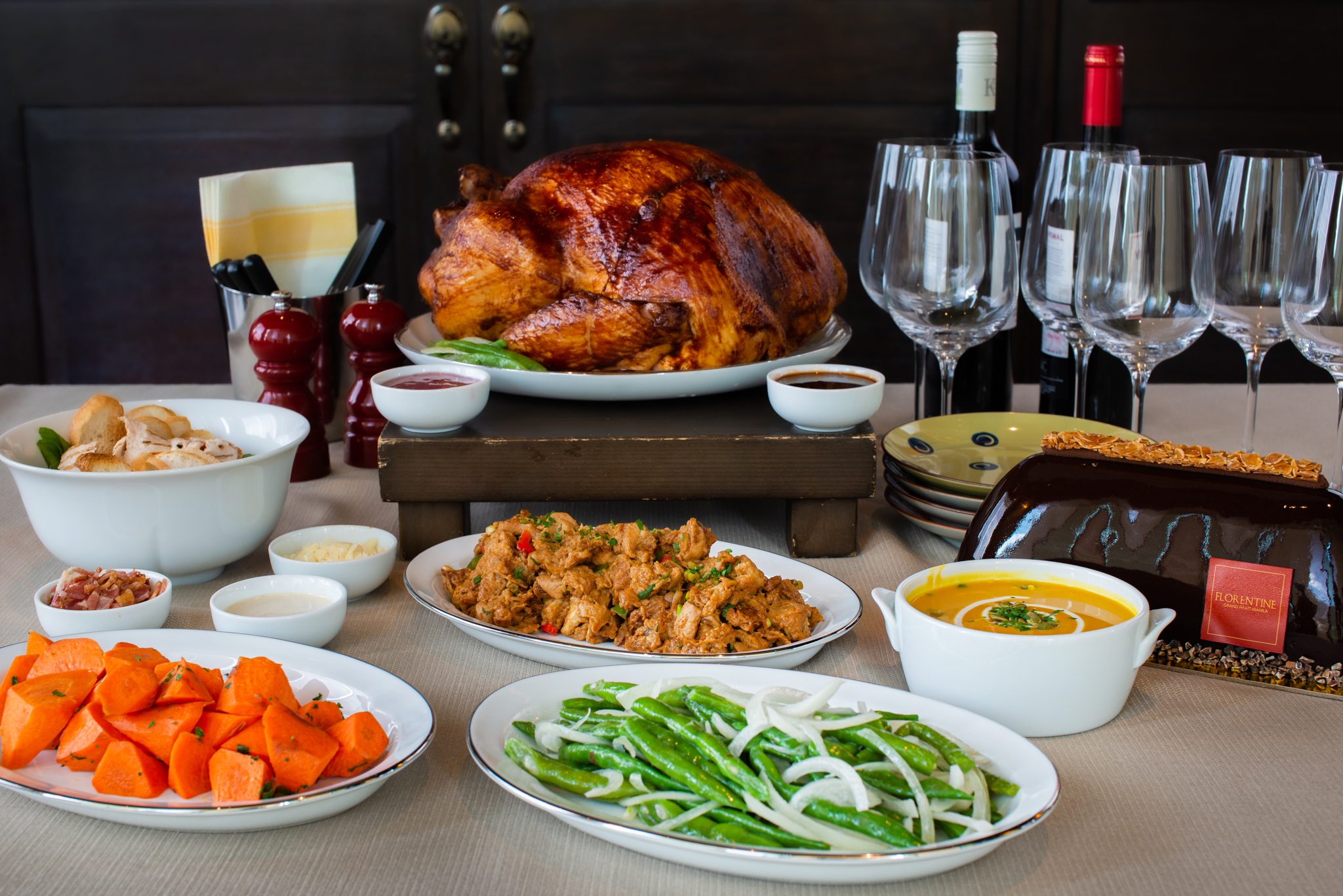 Mouth-watering dishes of Vegan, Western, and Chinese cuisines await families and celebrants. Patrons can choose from a variety of set meals, which include appetizers and main course platters.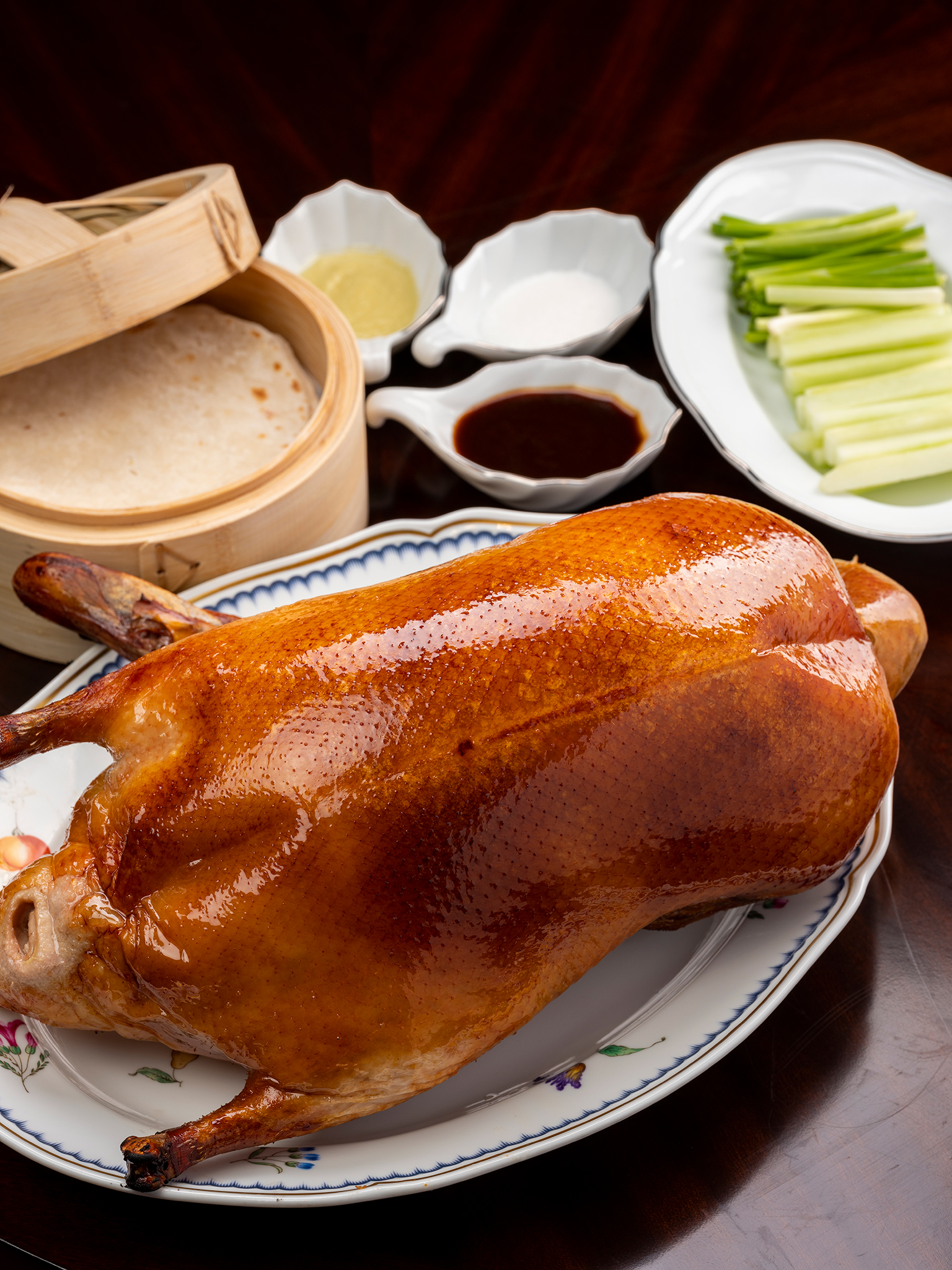 Selections among the three cuisines include Roasted Pumpkin Soup, Seafood Chowder, Caesar Salad, Braised Crabmeat Soup, and Hot & Sour Chicken Soup for appetizers; and Vegan Lasagna, Slow-Smoked Barbeque Beef Brisket, Roasted Butterball Turkey, Traditional Peking Duck, and Crispy Lemon Chicken for main course items.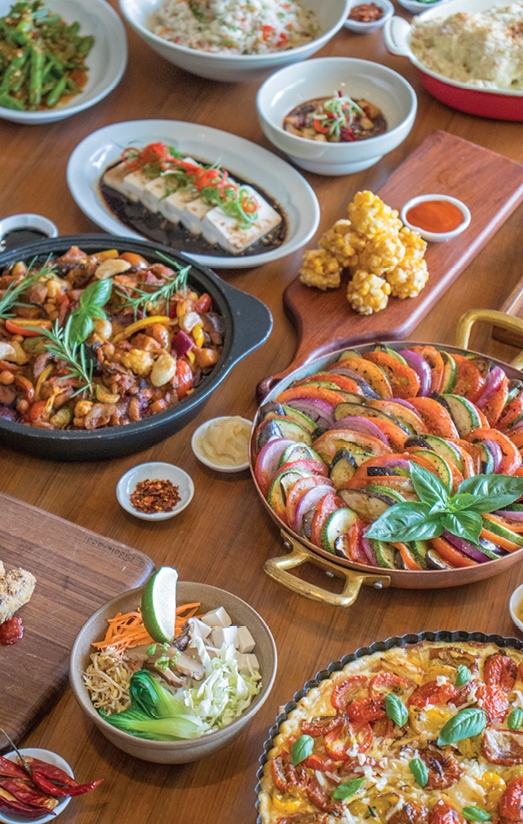 The Vegan and Western menus also include dessert options including a Whole Vegan Chocolate Brownie, Strawberry Cheesecake, and Chocolate Cake.
Ala carte options for big groups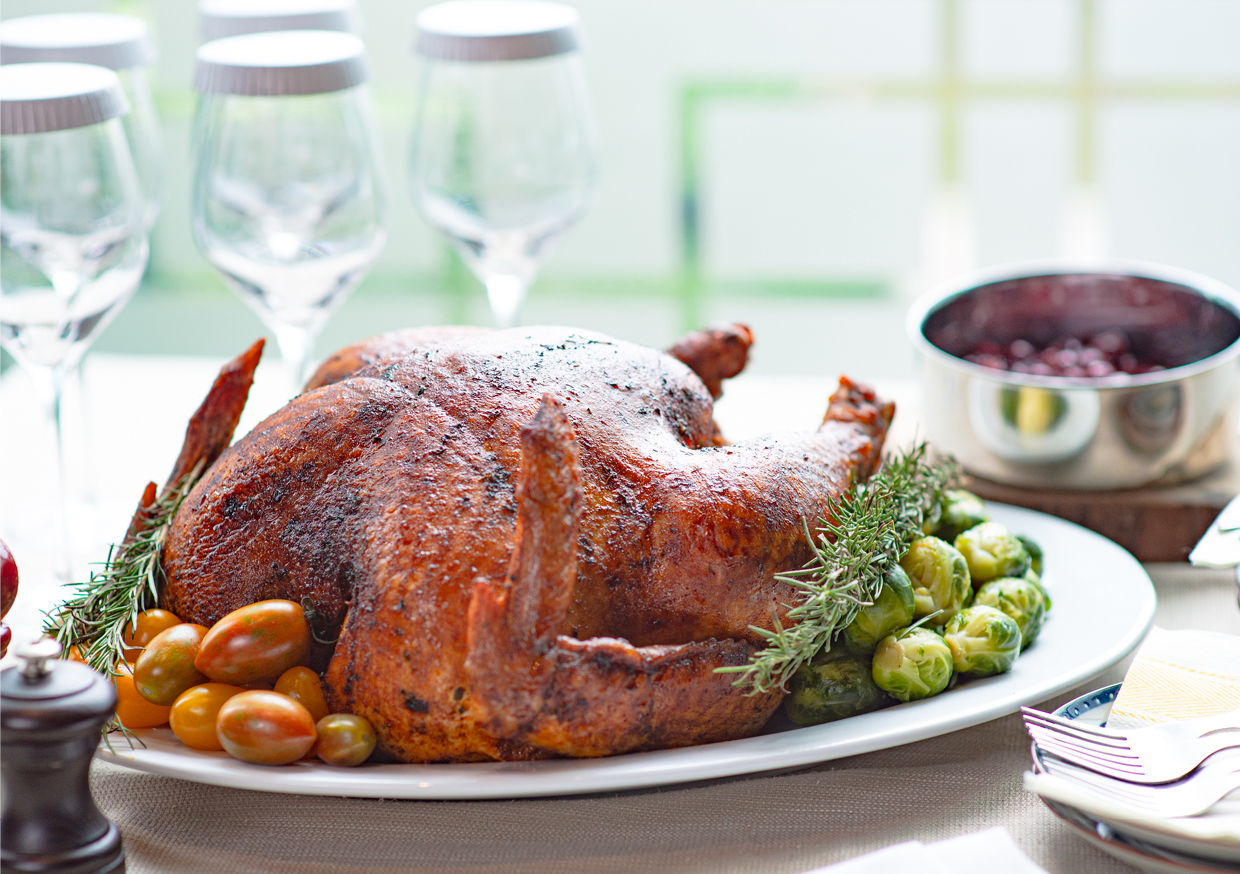 Grand Hyatt Manila also curated fourteen set menus that are perfect for corporate meetings and virtual events. Each set is complete with an appetizer, main course, dessert, and soda for beverage. The selection features a variety of cuisines including Japanese, Chinese, Thai, Italian, American, Indonesian, and German. Busy professionals can re-energize their bodies by choosing their preferred meal set—some of which include Slow Cooked Pork Belly with Beer Teriyaki Glaze, Wok Fried Pomfret, Porchetta, Crispy Fried Chicken, Beef Rendang, or Crispy Pork Schnitzel for the main course; Tuna Tataki Salad, Nicoise Salad, or Cream of Chicken Soup for appetizers; and Almond Pudding, Apple Cinnamon Tart, or Swiss Chocolate Roulade for dessert.
Snacks for the team
Taking a break is just as important as racing to complete tasks. For busy offices, production teams, and other frontliners who continue to serve customers day in and day out, Grand Hyatt Manila offers three sets of refreshing snacks. The gobble-worthy sausage rolls, quiche lorraines, and empanadas matched with salads and a fruit cup or yougurt will spark physical and mental energy right away!
Cakes and desserts for the sweet tooth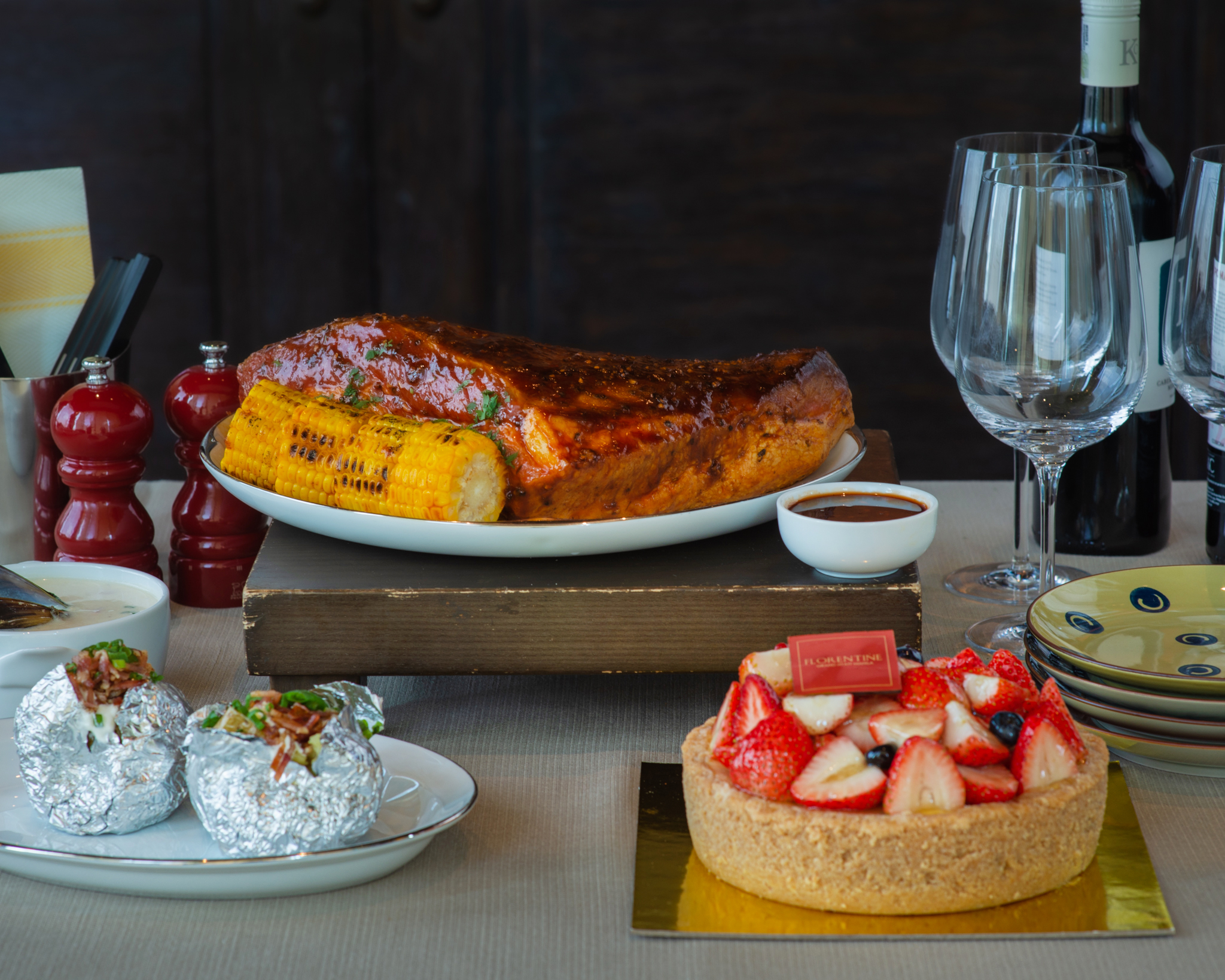 Sweet, delicious, and mind-blowing. The Florentine offers seven must-try sweet treats that suit any occasion…or the lack thereof—patrons can enjoy these satisfying treats even on normal days. The selection includes a Whole Vegan Chocolate Brownie, Chocolate Mocha, Strawberry Cheesecake, Hazelnut Profiterole, Honey Dulce De Leche, Strawberry-Raspberry Shortcake, and the Signature Almond Florentine.
Order gourmet meals everyday as you #DineAtHome via bit.ly/DineAtHomeGHM
Delivery is free for offices and clients within Bonifacio Global City (BGC). Deliveries to cities outside of BGC can be arranged by the customer using their preferred courier service. Curb-side pick-up is also available at the main driveway of the hotel from 10:00 AM to 6:00 PM.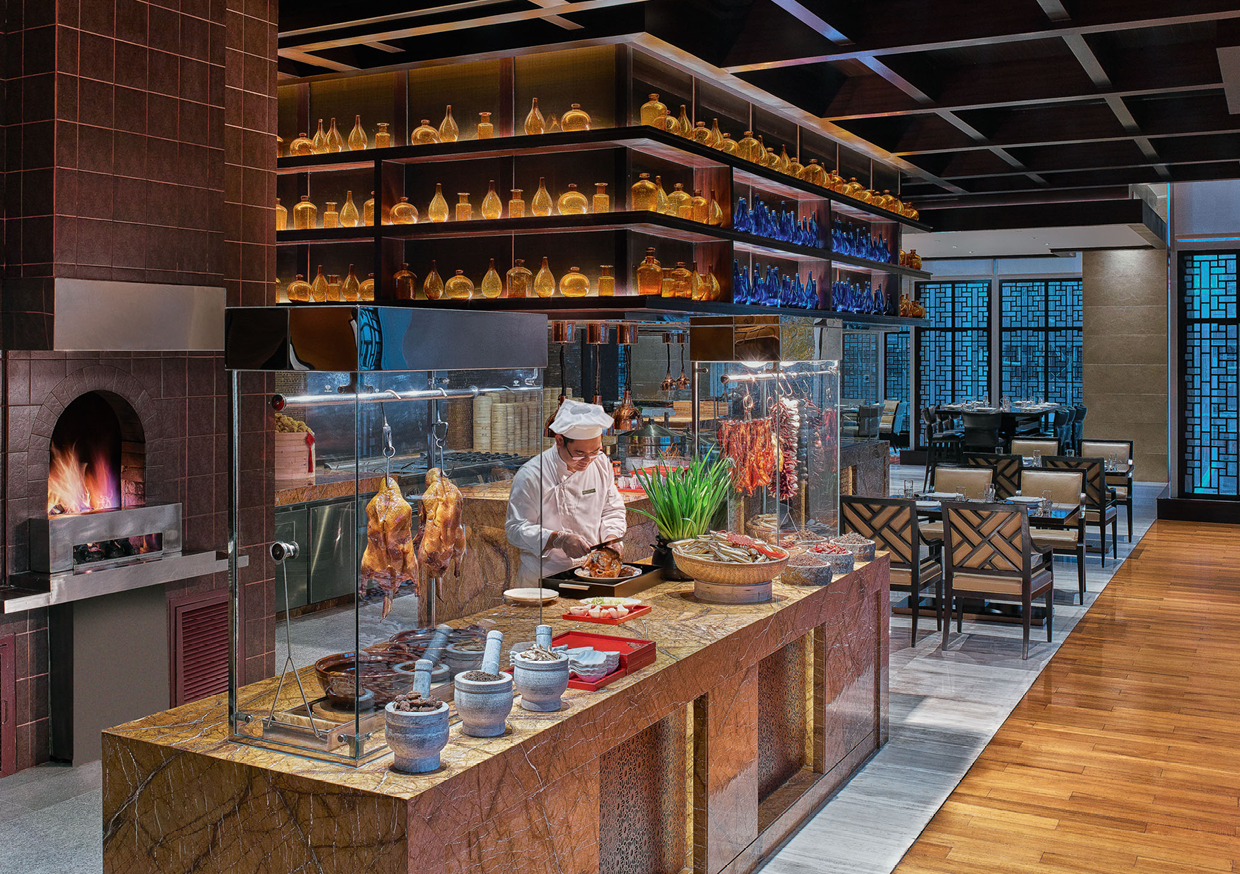 Attached is the curated menu: #DineAtHome curated menu, available daily from 11 AM until 7 PM, all dishes are prepared with a standard like no other.
Being one of the highly select hotels in the Philippines with an ISO 22000 certification, food safety and sanitation has long been a part of Grand Hyatt Manila's DNA*, amplified even more so now to ensure the health and safety of their associates and patrons.
For general inquiries, contact Grand Hyatt Manila via email at manila.grand@hyatt.com or call +632 8838 1234. For corporate clients and concerns, email mangh-events@hyatt.com. For updates on activities and offers, follow Grand Hyatt Manila on Instragram @grandhyattmanilaph and Facebook (Grand Hyatt Manila).
*To learn more about ISO 22000, please visit www.iso.org/iso-22000-food-safety-
management.html